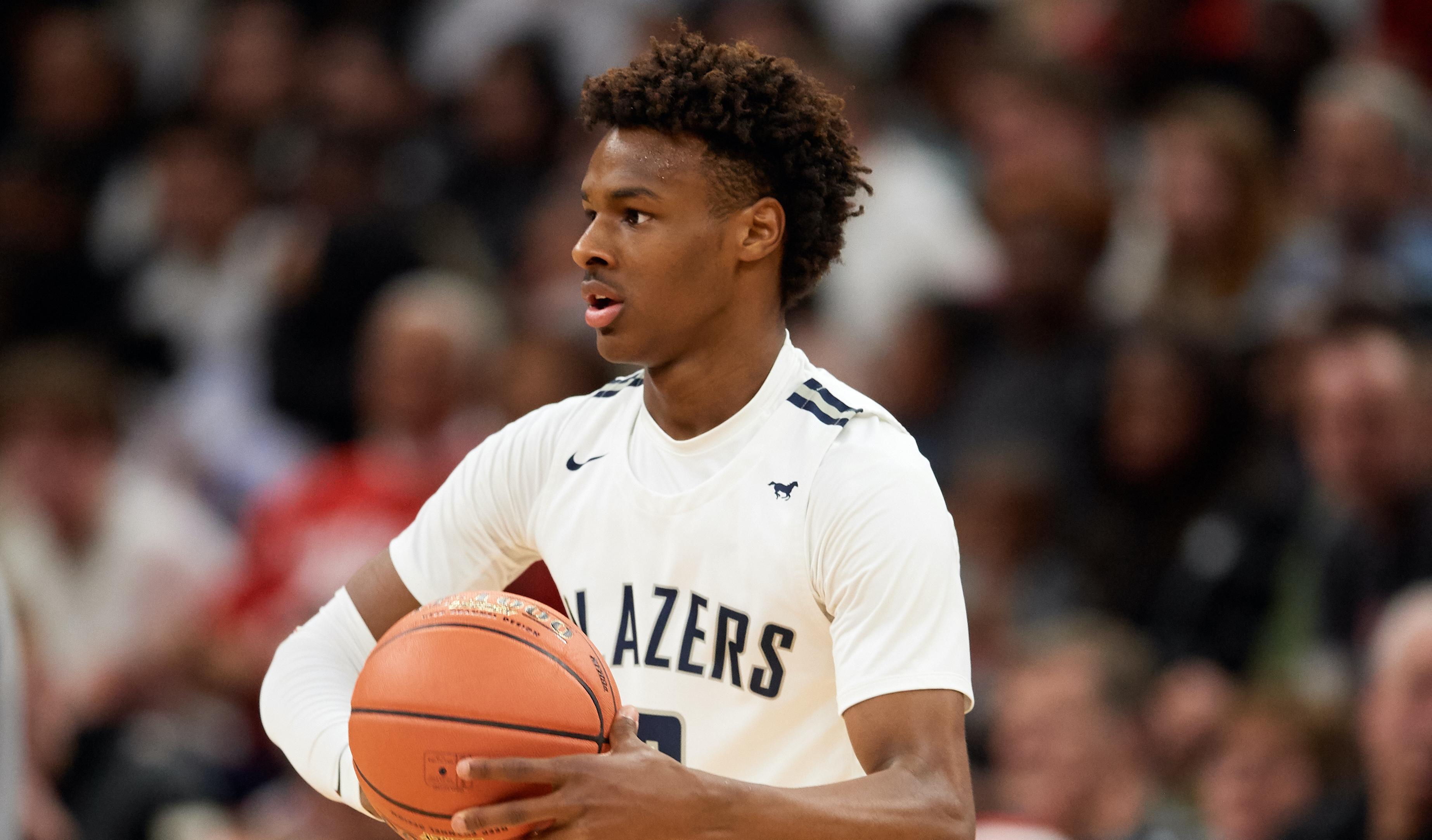 Lebron James' Son, Bronny James, Joins the FaZe Clan
Despite being the son of an NBA legend, Bronny James will be joining the FaZe Clan rankings as a new gamer, signing on as "FaZe Bronny."
Those not familiar with the esports world likely only recognize the FaZe Clan for their frontrunner, YouTuber and gamer FaZe Banks. Between his public feud with Jake Paul and wild birthday bash, FaZe Banks has a reputation of his own. But in the esports world, the FaZe Clan's own rep far exceeds FaZe Banks.'
With a roster of more than 70 gamers and creators, the FaZe Clan boasts a team more stacked than most other esports groups. And they're only getting bigger.
Article continues below advertisement
The group's most recent addition is Bronny James, the son of famous NBA player Lebron James. While still in high school, Bronny has yet to make it to the NBA — though that's still in the plans. In the meantime, though, he's taking names on the Fortnite field as FaZe Bronny.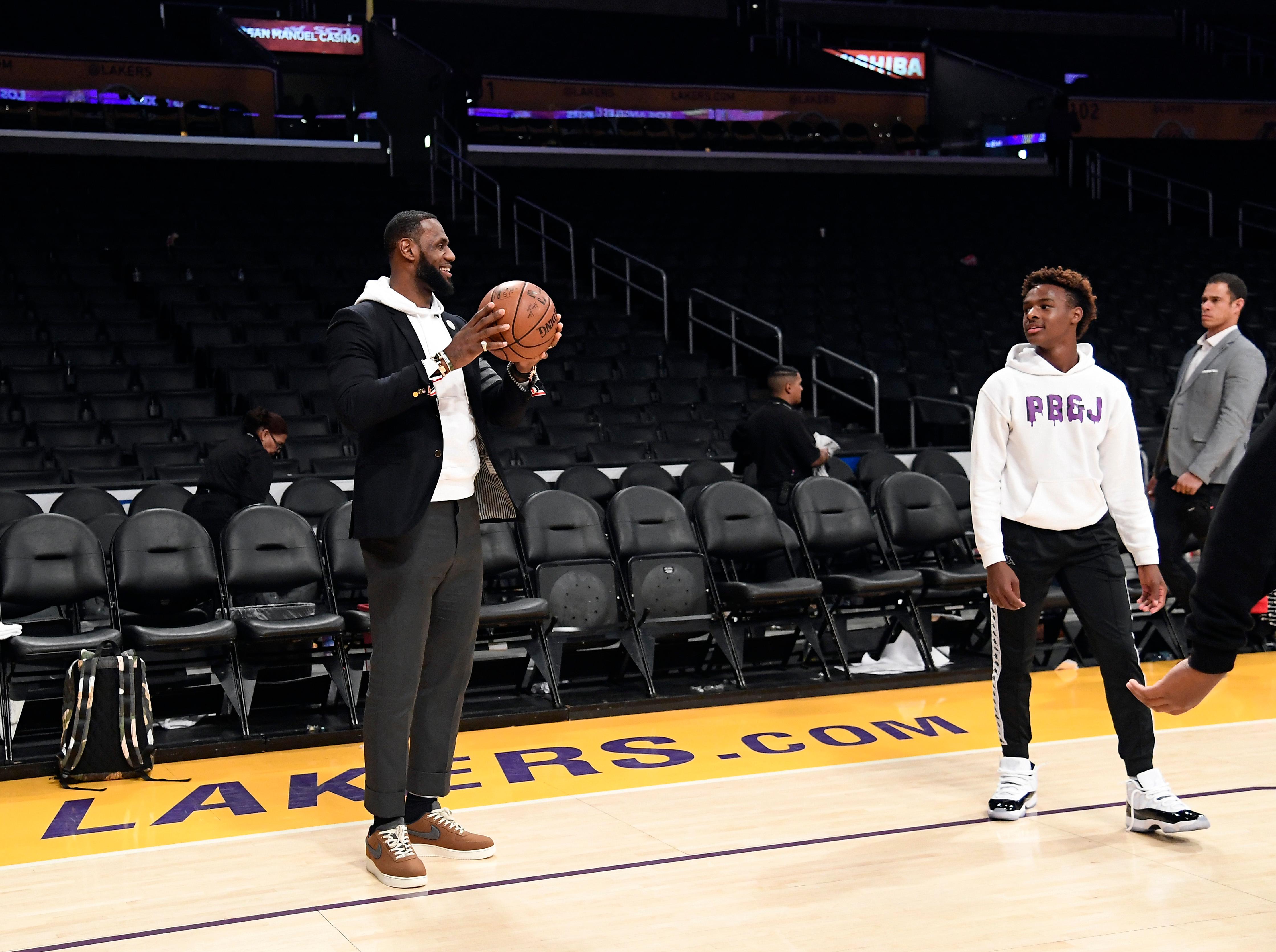 Article continues below advertisement
Bronny James signed with FaZe Clan.
At only 15, Bronny has made waves for himself in both the basketball world and the gaming world. He's currently 24th in ESPN's recruitment rankings, making him likely to be snatched up his senior year of high school.
But off the court, Bronny also has some gaming skills. An avid player of games like Fortnite and Call of Duty: Modern Warfare, Bronny has previously played with the FaZe Clan. Now, their partnership is official.
The esports collective announced Bronny's signing to the group on their social channels, sharing two different videos: one of Bronny's basketball highlights and another of his best Fortnite moments.
"INTRODUCING FAZE BRONNY," the collective tweeted, sharing the video highlights. Bronny will be adding "FaZe" to the beginning of his name for all of his work associated with the group, as the other group members do.
Article continues below advertisement
But before you think this means Bronny will be letting his basketball career take a backseat to his new gaming adventure, he and his dad reassured everyone that Bronny's focus is still on making it to the NBA.
"Me joining faze don't change anything," Bronny told TMZ. "I'm still locked, coming for heads."
According to TMZ, his father also supports Bronny in his new gaming venture and echoed his son's words in an Instagram story captured by the outlet.
Article continues below advertisement
Other athletes complete the FaZe Clan roster.
Bronny isn't the first athlete to join the esports collective. In addition to adding the son of an NBA legend, the collective has also signed some professional athletes to their roster, rounding out their clan of streamers.
Ben Simmons of the Philadelphia 76ers joined the group recently, working under the name "FaZe Simmo" for his content. JuJu Smith-Schuster from the Pittsburgh Steelers is also currently on the roster, as is Miami Heat player Meyers Leonard (who plays under the name FaZe Hammer).
But the collective isn't just stacked with athletes in addition to their already-notable gamers. Migos rapper Offset is one of the group's investors, among other celebrities like Pitbull, Jimmy Iovine, and Swae Lee. Offset and Jimmy co-own the group, investing in their success back in 2018.