Internet Trolls Are Coming for Bronny James and His Alleged New Girlfriend
A TikTok video of Bronny James and a girl, who some assume is his new girlfriend, has now gone completely viral. So, who is the girl?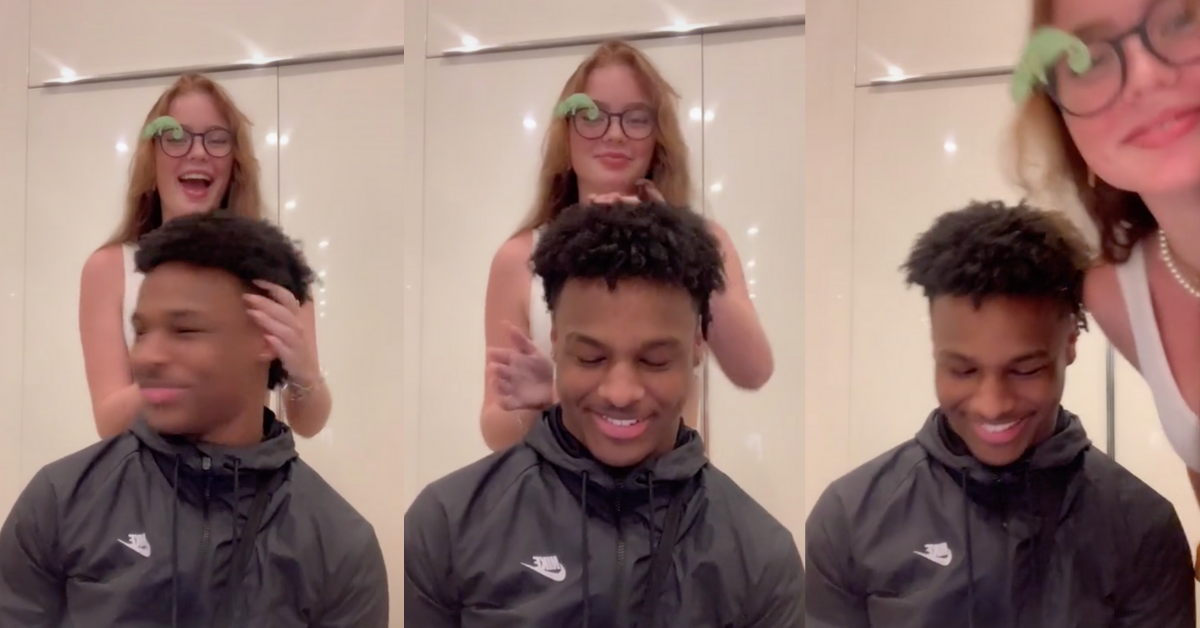 High school basketball player LeBron James Jr., better known as "Bronny," has made a name for himself outside of his dad. Who is his dad? Well, if it wasn't already obvious, Bronny James is the eldest son of superstar NBA player, LeBron James.
Article continues below advertisement
A TikTok video of Bronny and a girl, who some assume to be his new girlfriend, acting silly and playful is now circulating the internet and going completely viral. Unfortunately, not everyone is super happy for the suspected couple.
Bronny James' suspected girlfriend is named Peyton Sama.
Game 7 reported that the girl in the TikTok video is assumed to be Bronny's girlfriend. She goes by the username @itspeytonbabyy on TikTok. While some are assuming the two are a duo, the young pair have not confirmed or denied that claim. Despite the unconfirmed status of their relationship, the video made rounds on Twitter and Instagram, leading many to guess who the girl is.
Article continues below advertisement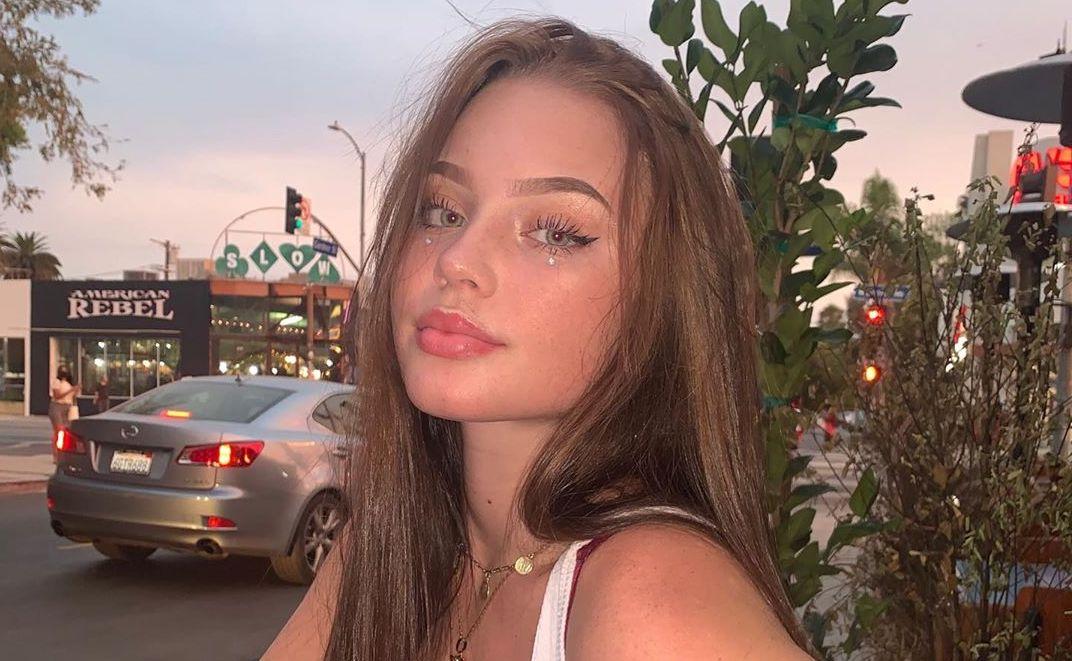 The girl accompanying Bronny in the video is Peyton Sama, a member of The Vault House. The Vault is run by the influencer marketing agency Six Degrees of Influence and features many young people who are considered to be rising social media stars. Peyton, one of those rising stars, boasts almost 1 million followers on TikTok as well as over 200,000 followers on Instagram. Her content mainly includes dance and lip-sync videos.
Article continues below advertisement
Bronny James is a high school basketball star as well as a content creator.
The 15-year-old was already receiving possible recruitment interest from colleges when he was just 10 years old. ESPN reported that the son of LeBron had "standing scholarship offers" from both Duke and Kentucky. In February 2015, James told CBS Detroit that his son already held a few offers. "Yeah, he's already got some offers from colleges," LeBron said. "It's pretty crazy. It should be a violation. You shouldn't be recruiting 10-year-old kids."
Article continues below advertisement
Bronny is also a content creator for the esports team, FaZe Clan. FaZe Clan is a professional esports and entertainment organization headquartered in Los Angeles that has an organization of players from around the world, across multiple games like Call of Duty and Fortnite. Bronny is active on the video game platform, Twitch.
The internet has some pretty intense feelings about Bronny and Peyton.
Twitter has made their opinion pretty clear when it comes to how they feel about Bronny's alleged relationship with Peyton. Some were upset that Bronny had found himself with a white girl, while others were wondering why people cared so much.
Article continues below advertisement
One user tweeted, "Grown men rlly complaining about Bronny dating a white girl, like bro get a life" While another echoed, "we sitting here talking about equality but tripping over bronny james dating a white girl...what does it matter? like and love whomever makes you happy regardless of race...love is love and has no discrimination"
Article continues below advertisement
Other fans were questioning why grown adults are concerned about the love lives of teens. "There are fully grown adults with real-life adult problems on this website that are concerned about who a 15 year old is dating. Leave Bronny James alone you weirdos," a fan tweeted.