LeBron James Has Made Tons of Huge Donations to Charity Over the Years
NBA star LeBron James is a true force to be reckoned with — both on and off the court. Over the years, he's made a bunch of donations to charity.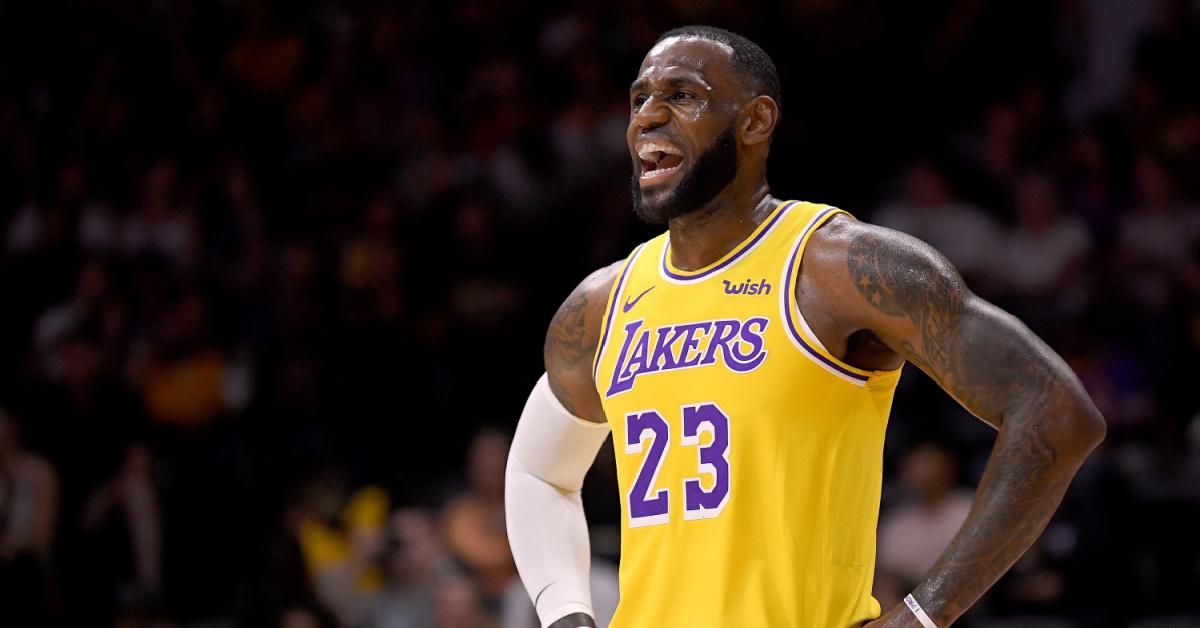 When it comes to "putting your money where your mouth is," few put the saying into practice as effectively as NBA star LeBron James. He's not just good at basketball (although to be clear, he is obviously very good at basketball). As it turns out, he's also good at just, well, being a nice person.
Article continues below advertisement
LeBron has made a significant number of charity donations over the years, which just further proves our point. He's an active supporter of several non-profit organizations and even has his own charity foundation. Pretty incredible, right? Here's a glimpse at some of LeBron's most notable donations to various charities over the years.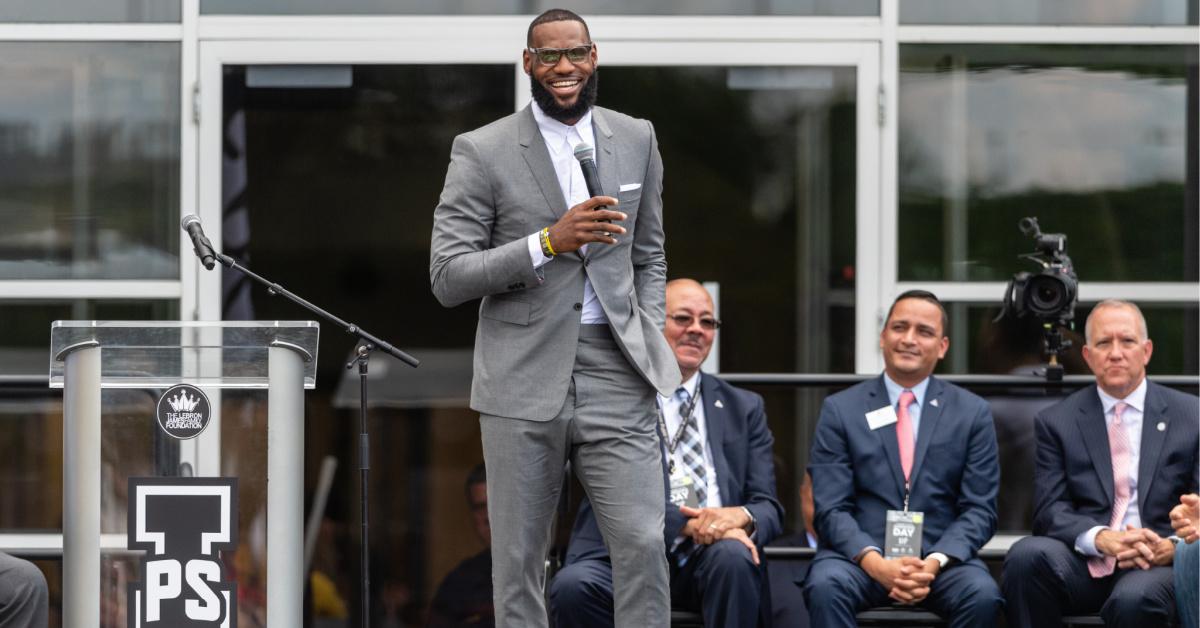 Article continues below advertisement
LeBron James has made *a lot* of charity donations over the years.
No discussion of LeBron's charitable history is complete without first covering his very own charity foundation: The LeBron James Family Foundation. The foundation is one of the main ways that LeBron gives back to his hometown of Akron, Ohio. It provides students with programs, support, and mentors to help them succeed in school (and beyond).
The foundation also supports the I Promise School in Akron, which is specifically aimed at supporting at-risk children and providing them with a stable learning environment both at school and at home. While the school is a public school (and thus funded by taxpayers), LeBron's foundation donates more than $1 million per year to the school, which goes toward teacher salaries and keeping class sizes manageable.
Article continues below advertisement
When the COVID-19 pandemic forced schools to shut down, LeBron's foundation arranged for care packages containing food, toothpaste, and toilet paper to be given to the school's students and their families. He also started doing Taco Tuesdays, providing meal packages to each of the school's students.
Article continues below advertisement
LeBron has also been a huge supporter of The Boys and Girls Club of America. In fact, he donated $2.5 million of his proceeds from the controversial ESPN special The Decision to the non-profit organization.
In 2016, LeBron (along with his friend and business partner Maverick Carter) donated another $2.5 million to help fund the Muhammad Ali: A Force for Change exhibit at the Smithsonian National Museum of African American History and Culture. "Every professional athlete, regardless of race and gender, owes a huge debt of gratitude to Muhammad Ali," LeBron said.
Article continues below advertisement
"His legacy deserves to be studied and revered by every generation. I am honored to partner with the Smithsonian to celebrate one of the most influential figures in our nation's history who, along with Jackie Robinson and Jesse Owens, used the power of sports to advance our civil rights."
Article continues below advertisement
LeBron doesn't just donate money, either — he gives his time to worthy causes as well. He has taken several firm stances on controversial issues, saying that he feels an obligation to use his status to effect change. He spent time campaigning for and endorsing Barack Obama and Hillary Clinton, and also announced his intentions to campaign for Joe Biden in the lead-up to the 2020 election.
It's clear that LeBron takes his job off the court just as seriously as his job on it — in fact, it seems as though he takes his off-court duties even more seriously.