Do the Stars of 'Making Modern With Brooke and Brice' Have Any Kids?
Do Brooke and Brice Gilliam of 'Making Modern With Brooke and Brice' have any kids? Here's what we know.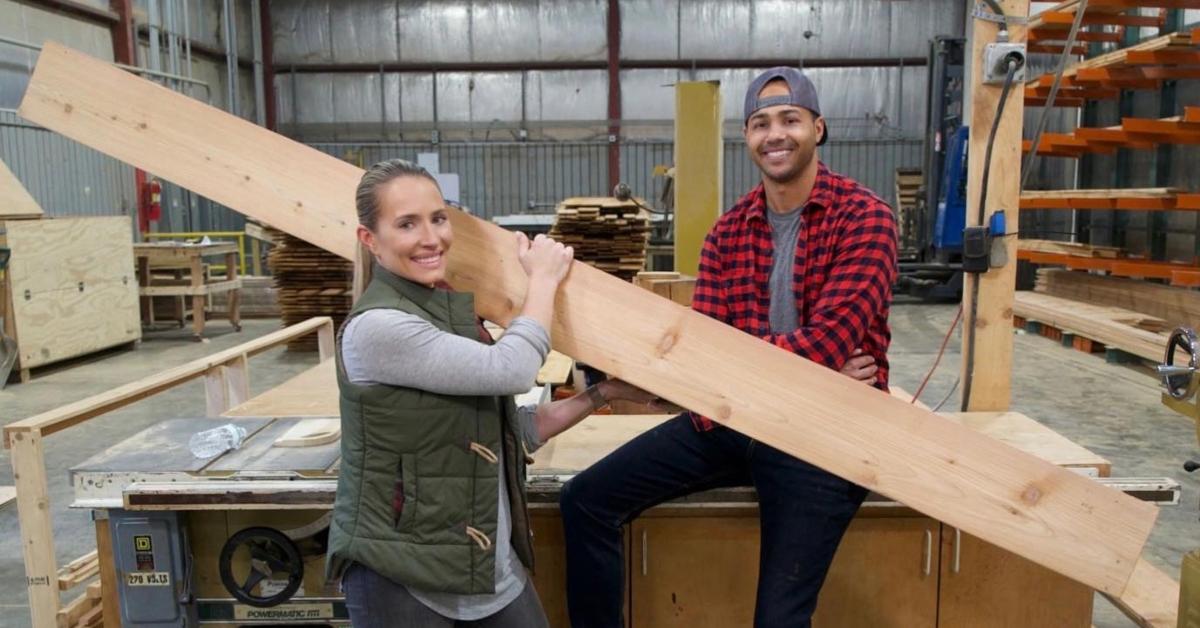 While some may say you shouldn't mix business with pleasure, there's something special about watching married couples work together on reality TV. That's probably why Making Modern With Brooke and Brice has done so well since it first premiered on the Magnolia Network in 2021.
Article continues below advertisement
The show is only currently in its second short season, but tons of fans are already invested in watching the couple customize other people's homes. But what's going on in their own home? Along with handling business together, do they also juggle raising little ones? Here's what we know about whether Brooke and Brice Gilliam have kids.
Article continues below advertisement
Do Brooke and Brice Gilliam have any kids?
As of 2022, Brooke and Brice don't have any children. Back in 2020, Brice posted a Christmas photo lounging in holiday pajamas. In front of him, it's easy to see Brooke unwrapping gifts with a young girl.
This photo may have fans curious to know if the child pictured is the couple's daughter. However, the little girl appears to be their niece Aubrey, who has popped up from time to time on their shared Instagram page. Other adorable posts show Brooke and Aubrey enjoying a day at the beach and Brooke building a customized playhouse for her niece.
Article continues below advertisement
Brooke and Brice clearly enjoy spending time with the kids in their lives, but haven't spoken publicly about wanting any children of their own.
Here's what else fans should know about Brooke and Brice Gilliam.
Not everyone may be so inclined to get their hands dirty with home repairs, but Brooke and Brice have always shared a passion for designing, remodeling, and building. According to The Cinemaholic, they got wrapped up in the renovation game after trying to upgrade their own home in Nashville.
Article continues below advertisement
Unfortunately, their construction plans didn't go as smoothly as they hoped at the time. But regardless of that slight failure, their mutual desire to make a difference began attracting attention from their closest family and friends. Before long, others were asking them for help fixing up their homes… and Brooke and Brice were happy to oblige.
Article continues below advertisement
According to Gizmo Story, Brooke and Brice began their renovation careers without any formal training or prior studies. The outlet reported that Brooke earned a degree in communication and marketing before landing a pharmaceutical sales job. Brice, on the other hand, earned a bachelor's degree in science and biochemistry, and eventually became an orthodontist.
While they no longer have jobs in the fields they studied in school, they chose to pursue an entirely new career path that allows them to be creative.
"Building, whether it's furniture, a canvas to paint, or a house, is my outlet!" Brooke wrote on Instagram. "I love custom EVERYTHING!"