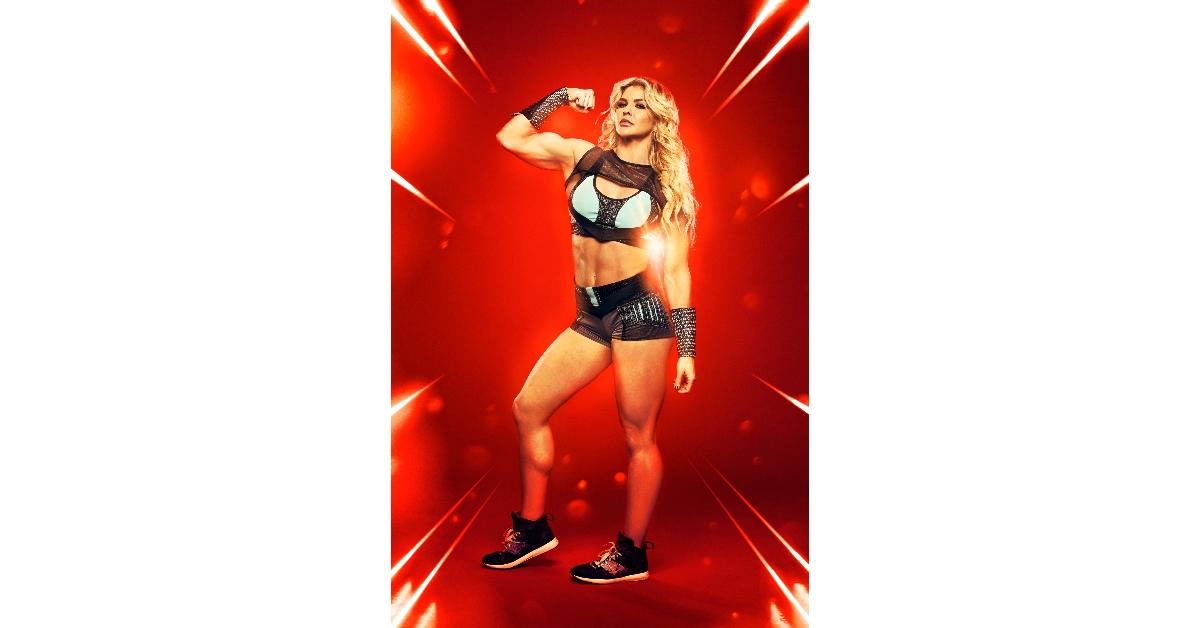 CrossFit Champ Brooke Ence Had No Time to Prepare for 'Ultimate Tag' (EXCLUSIVE)
From Amazing Race to American Ninja Warrior, there is truly nothing TV junkies love more than watching a competitive reality series while sprawled out on the couch, wearing sweatpants and eating peanut butter straight out of the jar.
Article continues below advertisement
And just in time for the quarantine, FOX is gifting us with a brand new competitive reality game series called Ultimate Tag, in which the contestants essentially battle it out in an advanced version of the classic childhood game.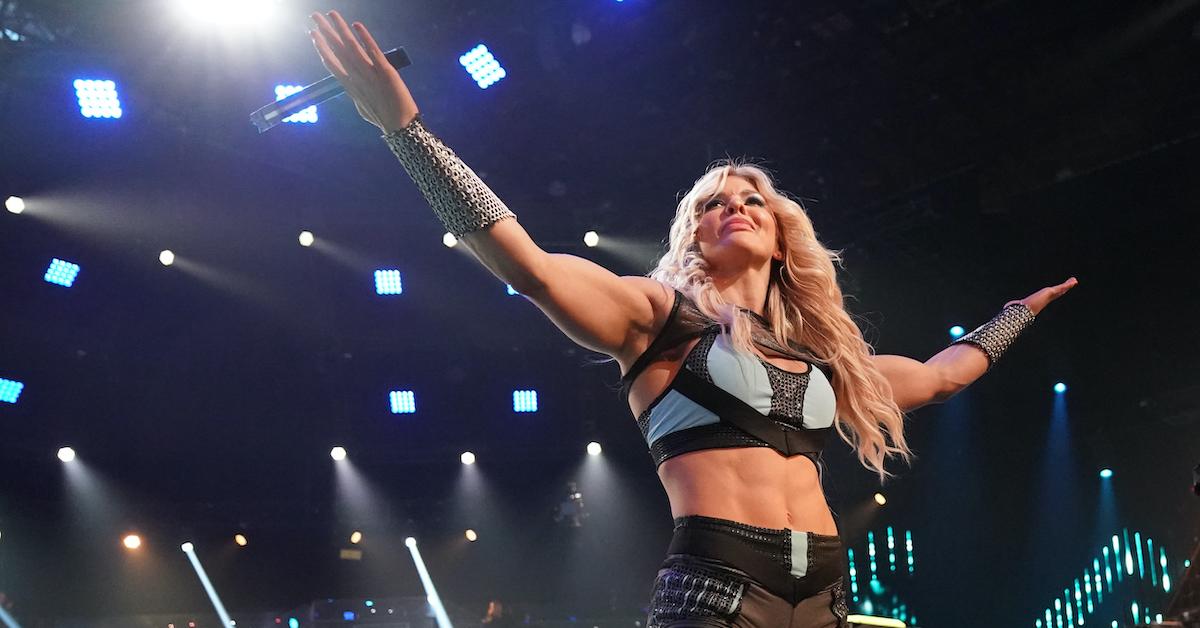 Article continues below advertisement
FOX ended up casting CrossFit champion, Brooke Ence for Ultimate Tag only a few days before filming commenced, which she dove into head-first without prior training.
Distractify spoke exclusively with Brooke about how she prepared (or didn't) for the show, her Ultimate Tag injuries, and what it was reality like behind the scenes.
Brooke Ence completed the 'Ultimate Tag' obstacle courses without any practice beforehand.
The Utah native has been an athlete for most of her life — Brooke began her career as a professional dancer and then found that her passion truly lay in the world of Clean and Jerks and Snatch Speed Ladders.
After a few debilitating injuries, she no longer competes in the annual CrossFit Games, but she still participates in local competitions... and in April 2019, she was cast last-minute to be a resident tagger in a brand new Fox series called Ultimate Tag.
Article continues below advertisement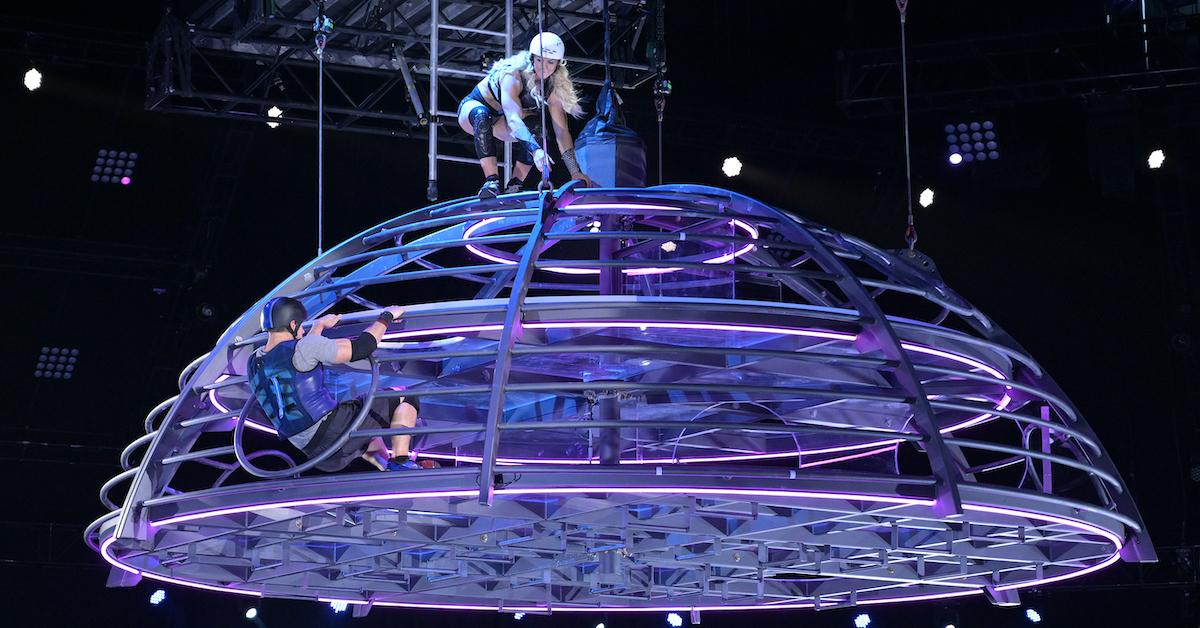 In the show, Taggers must chase their competitors through various three-dimensional obstacle courses, and although many of the participants were able to get a feel for what the show would be like ahead of time, Brooke hopped aboard only two days before filming started.
"[Filming the show] was very intense! And for me it was kind of stressful just because I was brought in very last minute," Brooke told Distractify.
Article continues below advertisement
"They called me on Friday, I went down there Saturday, and we started filming on Monday," she explains. "I had to be there for two weeks, and every time we played a game it was my first time seeing it and first time playing it... It wasn't like we were playing the games and practicing and learning the courses."
Brooke depended on her athletic background and fellow contestants to survive 'Ultimate Tag.'
Although Brooke was literally learning the obstacle courses as she was running through them on live TV, she attributes her success on the show to growing up as a competitive athlete. She also stresses that her fellow taggers were extremely helpful, and gave her advice at every turn.
Article continues below advertisement
"Luckily with my background, and being an athlete growing up, learning things on the fly and being able to adapt really quickly is not new for me... I loved the challenge!" Brooke explained. "There were also a lot of us who were taggers and everyone was really friendly and also helpful," she says. "For me, it was brand new, so they helped me give me ideas and a rundown or things that occurred for them when they were practicing it."
Article continues below advertisement
She continued, "Everyone was really helpful and everyone just wants everyone to succeed — we're a team, and not everyone plays every match, so they send out the best ones for that game, and together, we kick some butt."
Filming 'Ultimate Tag' was very different from CrossFit.
In CrossFit, Brooke is accustomed to warming up and immediately competing, however, she tells us that filming a competitive game show is slightly different.
Everything is shot in one take as an unscripted reality series, but Brooke sometimes had to warm up, knowing she might not play immediately due to a delay in the schedule... which meant she would have to warm up again.
Article continues below advertisement
"... The more I do with TV, you learn that when they are ready for you, you gotta be ready, but they also might tell you 'OK we're going at this time,' and that time turns into much longer," she shared. "So we have to warm up, stretch out, warm up and be ready to go zero to 100 each game — they're not long drawn out games — they're very fast, explosive, high-intensity... and you're chasing people! So, you never really can plan for what exactly you're going to do. You kind of have to be ready for everything."
Article continues below advertisement
"The hardest part was all the times where you get kind of cold waiting, and then you re-warm up, and then you wait again, and then you gotta go out there and you gotta perform, and there's no real redos," Brooke added. "So we had teams of people that were helping with the athletes and the competitors, help us with some bodywork, and kind of keep everyone healthy and moving which was really cool."
Brooke tells us this isn't the game of tag we all played as kids.
While many of us think of tag as a childhood pastime, Brooke explains that Ultimate Tag is an elevated version of the classic game that most of us played during elementary school recess. At the end of the day, she tells us, participants (herself included) are battered with bruises, and plagued with acute muscle soreness, but she loves the game nonetheless.
Article continues below advertisement
"Everyone gets beat up! I was beat up by the end of it," the athlete said. "You end up being super sore, and I ate it hard one game, and my leg — I have a photo somewhere – I was so bruised down my leg. But that's what comes with it, you gotta pay to play. I absolutely love playing that game."
Ultimate Tag truly seems like the watch, and although Brooke didn't get time to practice like everyone else did, we truly can't wait to watch her slay the obstacle courses while we're snuggled up to a hefty pint of Ben & Jerry's.
Catch the first episode of FOX's new series, Ultimate Tag, on May 20 at 9 p.m. ET.