Brooke Monk Learned the Hard Way That Your TikTok History Catches up With You
After a TikTok video from 2019 surfaced with a pro-Trump comment from Brooke Monk, her followers are wondering if it means she supports him.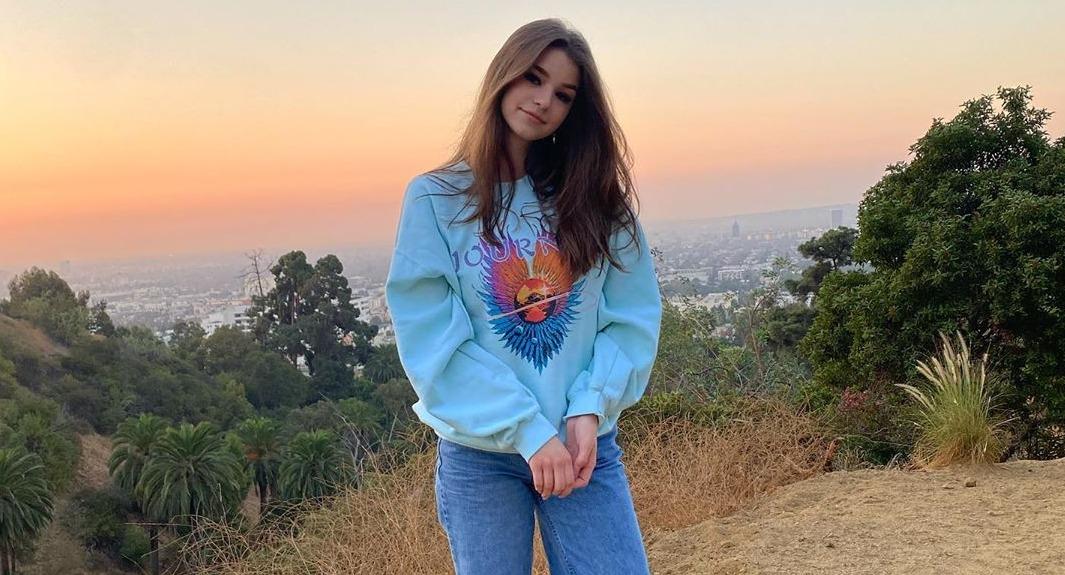 Most social media influencers understand that, by taking on the role, you assume certain risks related to it, like having your entire available internet history examined as people see fit. Unfortunately for Brooke Monk on TikTok, that's exactly when happened when people found a pro-Trump comment she made in 2019.
Article continues below advertisement
Now, her followers and adversaries have taken sides. Some are supportive of Brooke and her right to grow from life experiences and develop different political and social views after posting the comment. Others aren't here to give Brooke the benefit of the doubt. Needless to say, lines have been drawn and Brooke's TikTok drama is kind of a big deal.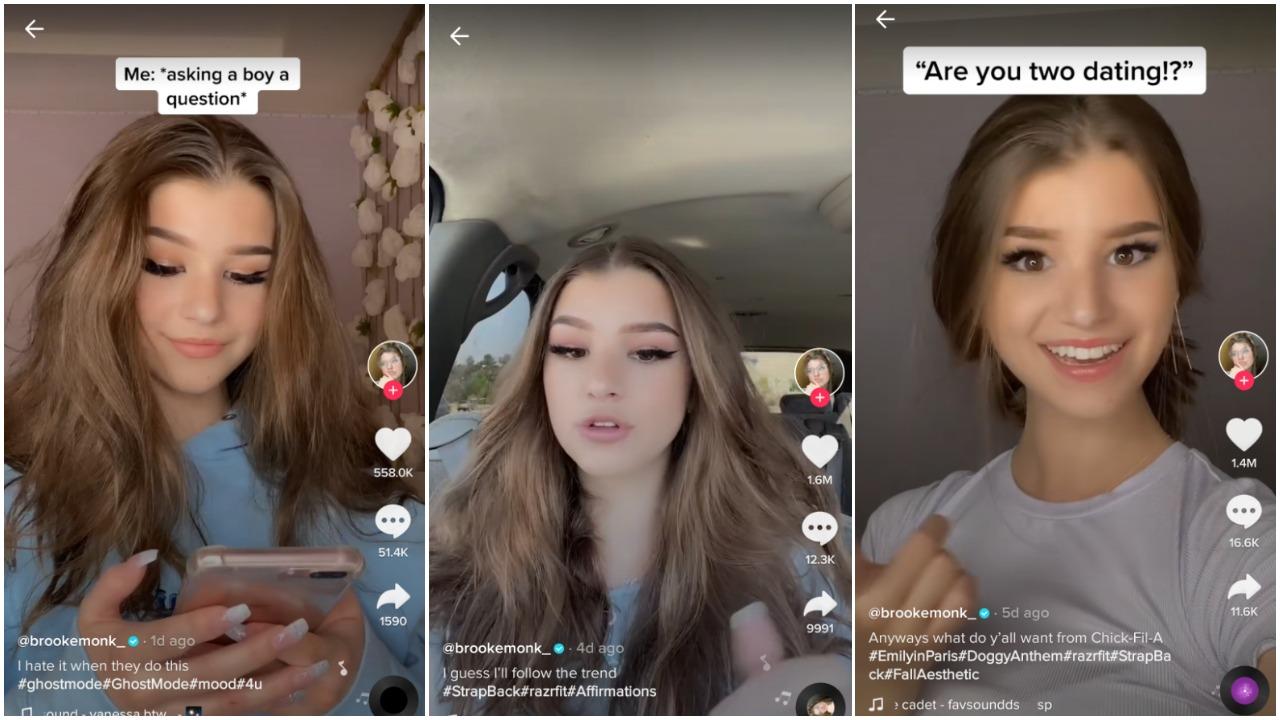 Article continues below advertisement
Brooke Monk's Trump comment on TikTok has people in an uproar.
In 2019, Brooke commented on someone's video which included a tour of their home. Because one part of their house featured a flag in support of Trump, Brooke commented, "Haha Trump flag and now you got a new follower! #Trump2020." Then, in October 2020, someone saw the comment on TikTok, and it became a whole thing.
And once Brooke realized the weight of her comment, she released a statement to explain her reasoning behind the comment which had offended some and angered others.
"I made this comment three weeks after I downloaded TikTok and was very ignorant / misunderstood so many policies," Brooke wrote.
She went on to explain that she was essentially sheltered until she turned 18 and was able to Google things and have access to social media to show her other opinions and political views. It helped her see other sides to things and, since she posted that comment in 2019, Brooke said she was able to grow up and while she did, her own views evolved.
Article continues below advertisement
Is Brooke Monk pro-Trump?
It would seem that at the time she posted that comment, Brooke was pro-Trump and against anyone who opposed him, as is often the case. But because her statement since the TikTok comment said that her views have changed, it's possible that she no longer supports President Donald Trump's bid for reelection.
Article continues below advertisement
But, understandably, Brooke hasn't posted anything about politics on TikTok or on Instagram since her comment was found and she was put on blast on the internet. She did note that her views have changed, however, which makes it seem like Brooke no longer supports Trump in any capacity. And we all love someone who has enough self-awareness to take what others tell her into consideration.
Article continues below advertisement
Brooke Monk has never been shy about her religious beliefs.
Despite Brooke's political affiliations coming under fire, she has remained adamant about her religion. As she explained in her statement, she comes from a right-wing conservative family. It should come as no surprise that she also appears to be a Christian. In a TikTok song where the lyrics include the word "Goddamn," Brooke didn't even lip-sync that portion of the song and her Instagram bio still features a Bible verse.
Brooke may not be rooting for Trump anymore, but there are facets of who Brooke is that she probably won't change for anyone. The fact that she put out a statement of any kind shows how much she values those who follow her and look up to her, however. At the very least, Brooke seems to be a little more woke and that's all anyone can hope for.