Cardi B Called out TikTok Star Emmuhlu for Repeatedly Criticizing Her Music
Cardi B had words for TikTok star Emmuhlu after the latter woman criticized the rapper's music. Details on what sparked their disagreement online.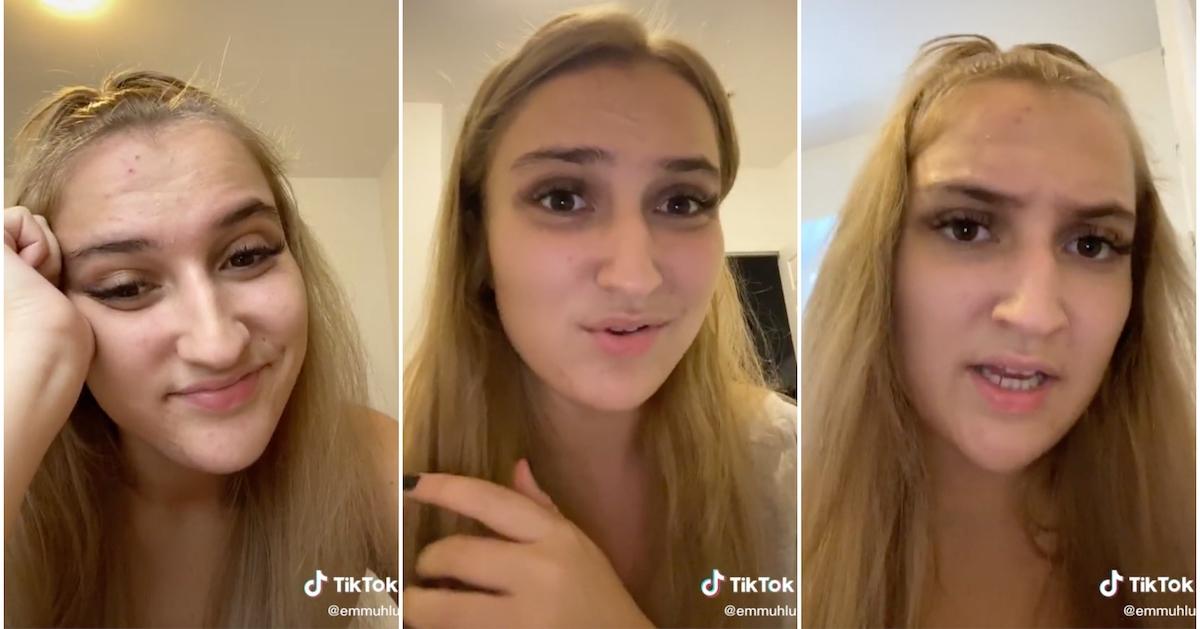 With the rise of social media, fans have been able to interact with celebrities in ways they could never have before. Whether that means getting to see snippets of your favorite actor at home through Instagram, or catching real-time updates on their work through Twitter, many stars are more accessible now.
Unfortunately for TikTok star Emmuhlu (real name Emma), she got called out by rapper Cardi B for making fun of her in past videos.
Article continues below advertisement
What is the Cardi B and Emmuhlu drama? Cardi originally called out the internet star on Twitter, and their exchanges have been getting a lot of attention online. Though Cardi has deleted her tweets, and Emma deactivated her Instagram account, we have the receipts on what really happened.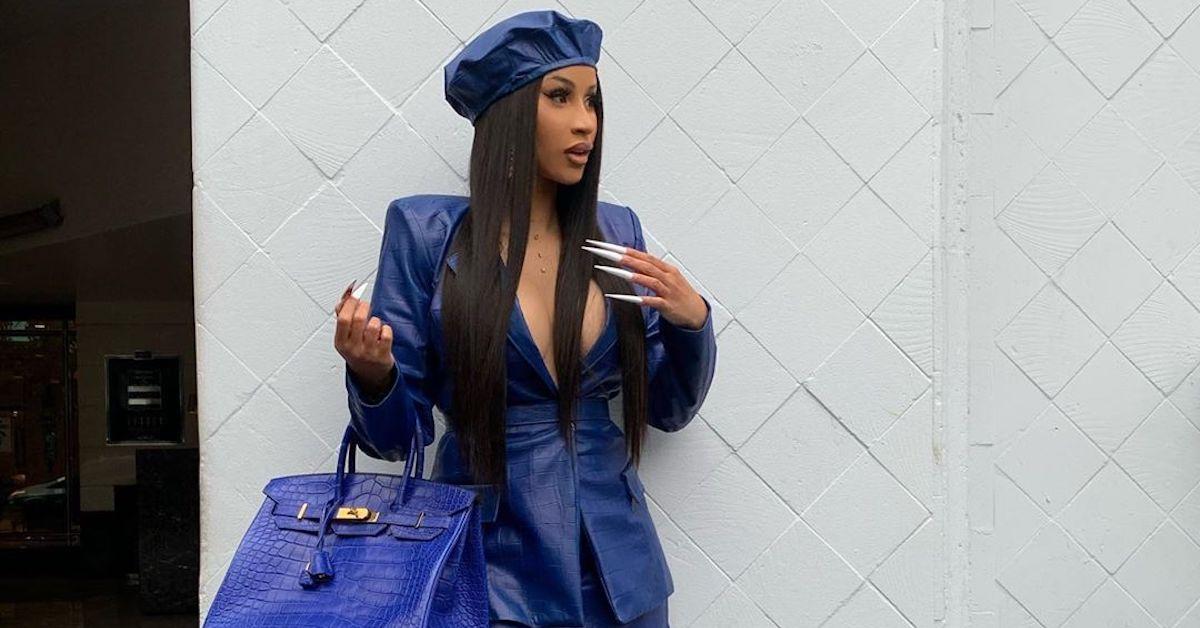 Article continues below advertisement
What is the Cardi B and Emmuhlu drama?
Emmulu's TikTok account has more than 1.2 million followers, and nearly 64 million likes, and she's used her platform more than once to call out Cardi B for her lyrics. In her TikTok bio, Emma notes that she is a fan of Nicki Minaj (who famously had a public feud with Cardi B).
On Aug. 24, Cardi took to Twitter to call out a video of Emma using the n-word.
"Fish lips is this you? Please keep my name out of your mouth. You disguise yourself as a person that love Black female artist, but you a real life racist," Cardi wrote in the since-deleted tweet, along with a link to the video.
Article continues below advertisement
Cardi followed it up with another tweet.
"Been talking about me for months, b---h probably want my skin color... Then disguise herself as a black female rappers stan to hide her racism and gain followings... Like goodbye pita bread lip having..." she continued.
Article continues below advertisement
"She wants to talk about mental illness after she got expose for being a RACIST sloth. Mental illness, depression, is real, but I don't buy it from b-----s that talk s--t and fake bully celebs then start crying mental illness," Cardi wrote in another tweet, which was also deleted.
The "Bodak Yellow" songstress later elaborated on why she decided to call out the TikTok star on her platform. She explained that people oftentimes forget that she is a real person who has to deal with internet hate.
"You have made like 10 videos of me disrespecting and picking on me. If you experience bullying, depression, if you know who you are, why do you do it to others? I am a person too! I got feelings too! My feelings get hurt too! So it's OK to pick on people on the internet for shock value? And when I stand up for myself, I got to be mindful that you are 18?" Cardi wrote in an Instagram comment. "You don't gotta pick on people for attention. S--t is wack."
Article continues below advertisement
Emmuhlu took to Instagram live to address her Cardi B feud.
In an Instagram live video, which the account @TikTokRoom captured, Emma elaborated on why she was upset at the "WAP" rapper.
"She's attacking my appearance. Me, now, I'm 18 years old. So she's attacking a teenage girl's appearance over a silly video. it was a joke. You're 26 years old like, why are you doing that? Why? I actually genuinely am sorry that I made a joke at her expense," Emma said in part of the video.
Article continues below advertisement
"Again, I'm sorry that I made a joke at your expense. Most of the videos that I made about you were just me saying I love Nicki Minaj better. I didn't personally attack you or your appearance or even your character as a human being," Emma wrote in her response to Cardi's comment. "I don't think I ever said anything to terrible that you had to take it that far and share that video of me with your huge platform."
Emma then justified her original posts about Cardi by saying that many TikTok users do something similar.
"That's like a trend on TikTok. A lot of people make videos about the Cardi vs. Nicki Minaj beef. Yes, I am a huge Nicki Minaj fan, but I do not dislike Cardi B. I actually kind of like Cardi B..." Emma continued, before adding that she "respected" Cardi's politics, performances, and music videos.
Article continues below advertisement
Emma confirmed that the girl in the n-word video was her, and she said that Cardi was wrong to repost it on her Twitter feed.
"She posted a video of me saying the n-word on a huge platform and now... everybody is going to see that and now that's kind of going to be used against me forever," Emma explained. "My point is that does not represent who I am or what I stand for. OK?"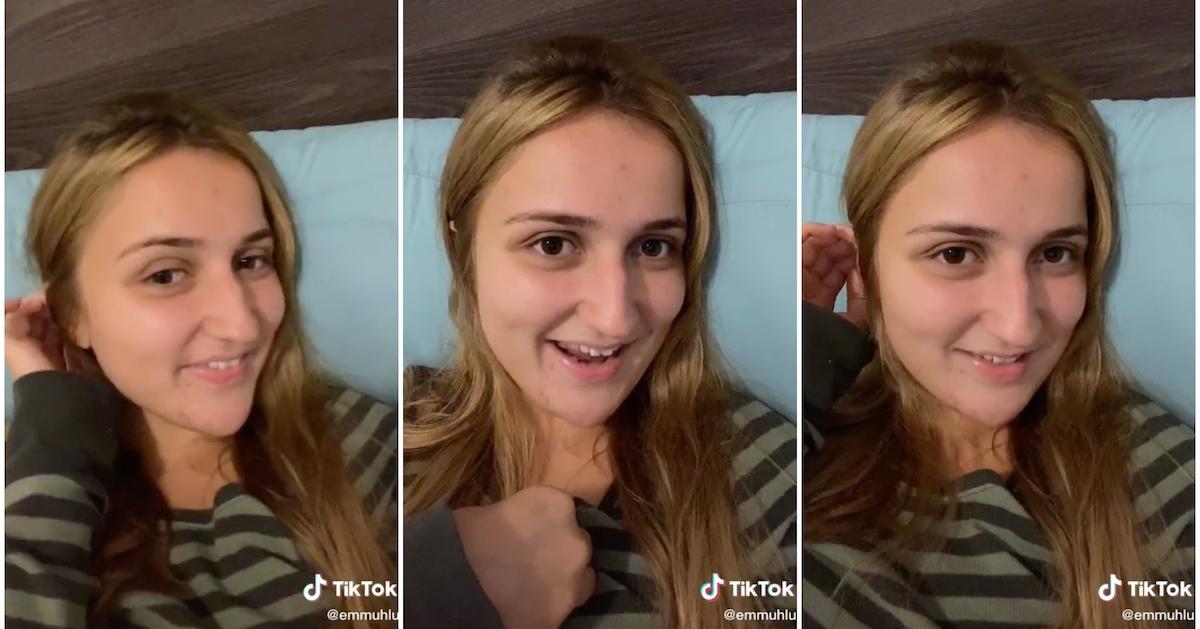 Article continues below advertisement
In an Instagram comment, Emma eventually apologized for using the slur at all.
"I would never say the n-word to anybody maliciously or as a 'joke.' Who you see in those videos is a 14-year-old person in 2016 who thought it was hysterical to say blatantly offensive things. I've written a lot of statements and apologized, and will continue to apologize and learn. That's all I can do. But bottom line is THAT IS NOT WHO I AM. I am not racist," Emma wrote in another comment.
Emma has since deleted her Instagram page.
It appears as if Cardi wiped any and all trace of her beef with Emma off her social media accounts. It remains to be seen if Emma will return to social media at all.