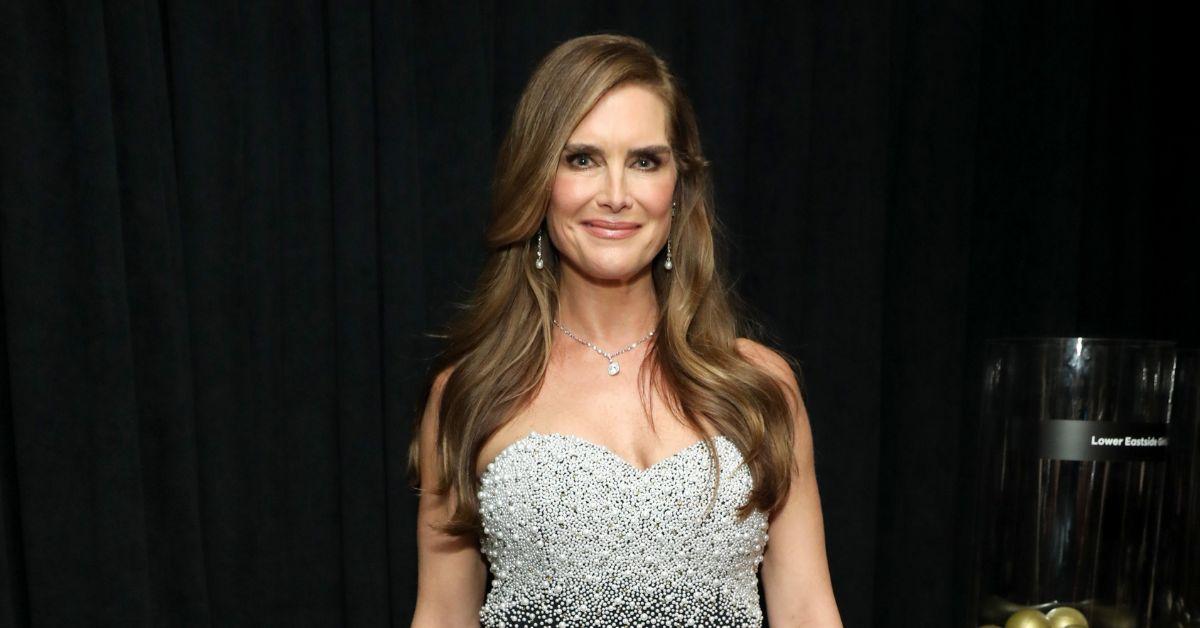 Brooke Shields's 5 Siblings Don't Want Anything to Do With the Actor's Fame
Brooke Shields's siblings: Her life has been spent in the public eye since she was a child star. Does the 'Pretty Baby' star have brothers or sisters?
In her Hulu documentary Pretty Baby, legendary actor Brooke Shields opens up about her issues navigating Hollywood as a child star. Named after the film that put Brooke on the map, in which she played a child prostitute at 11 years old, Pretty Baby explores Brooke's lack of protection in the industry, her ability to "compartmentalize" during her formative years, and how her fame affected her relationship with her late mother and former manager, Teri Shields.
Article continues below advertisement
Before the Pretty Baby documentary, many who followed Brooke's career knew some details about the 57-year-old mother of two's strained relationship with Teri. Because of Brooke's comments about the relationship, the mother-daughter duo has been the most notable Shields in the media. But now, Brooke's other family members are gaining extra attention, which is new for them.
Here's the tea on Brooke Shields's siblings!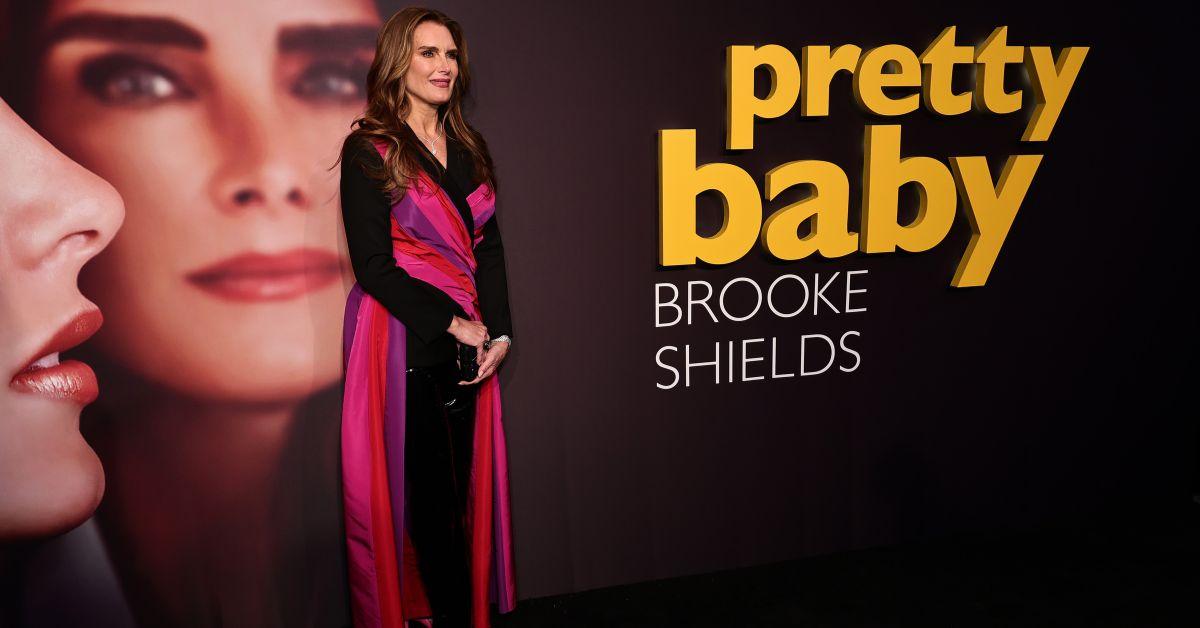 Article continues below advertisement
Brooke Shields has five siblings — meet her brothers and sisters!
Brooke is the only child her mother, Teri, and father, businessman Francis "Frank" Shields, had together. Teri and Frank married in 1964 and welcomed Brooke into the world on May 31, 1965. The couple separated when Brooke turned 5 months old, and they went on to grow separate families.
According to The New York Times, Frank, who died in April 2003, remarried Diana "Didi" Lippert in 1970, when Brooke was 5. Frank and Didi had three daughters together — Brooke's half-sisters Cristiana, Marina, and Olympia.
Brooke also has two step-siblings from her father's second marriage — Diana Auchincloss Cunningham and Thomas Auchincloss, Jr. — Didi's children with Thomas Auchincloss, Sr.
Article continues below advertisement
Brooke's siblings prefer quieter lives than their famous sister.
As one can imagine, the Shields-Auchincloss household was often rambunctious because the children were around the same age. In 2012, Brooke's sister, Cristiana, admitted she struggled to fit in with her louder, more opinionated siblings because she was notably quieter than them.
"I had five sisters and a brother, and they were always talking," Cristiana recalled to The Palm Beach Post. "Until I was 5 or 6 years old, I never said anything, and they thought something was wrong with me."
Article continues below advertisement
Cristiana shared that some of her bashfulness came from a learning disability that her teachers couldn't confidently assist with while she was growing up. Despite feeling inadequate against her siblings, who she said "were smarter and got better grades" than she did, the artist found her success by starting her jewelry line, Cristiana Shields Jewelry. Cristiana's brand's website states that her jewelry designs are "blessed & will bless you!"
Article continues below advertisement
Cristiana isn't the only one out of Brooke's siblings who created opportunities for themselves away from the spotlight. Brooke's younger sisters, Marina and Olympia, reside between New York and Palm Beach, Fla., where they raise their children.
Article continues below advertisement
Marina, a mother of two, worked on the board of directors of DreamYard and the women's board of The Boys Club of New York in 2015, though it's unclear what she does now. Olympia is an educator and, as of 2018, teaches math to grades 6-9 at her alma mater, Palm Beach Academy. In a feature story for Palm Beach Illustrated, Olympia shared how returning to her hometown helped her protect her and Brooke's late father, Frank's legacy.
Brooke's stepbrother and stepsister also seemingly found careers in other avenues besides acting. Thomas' last whereabouts were in New York, and it's unclear what the Wharton School of the University of Pennsylvania grad is doing now. Per The New York Times, Diana worked as a design associate for Charlotte Moss & Company, an interior design firm, and retail shop in New York, in 1994, but her current job is unknown.
Article continues below advertisement
Brooke Shields's sisters and brothers "didn't know she was famous."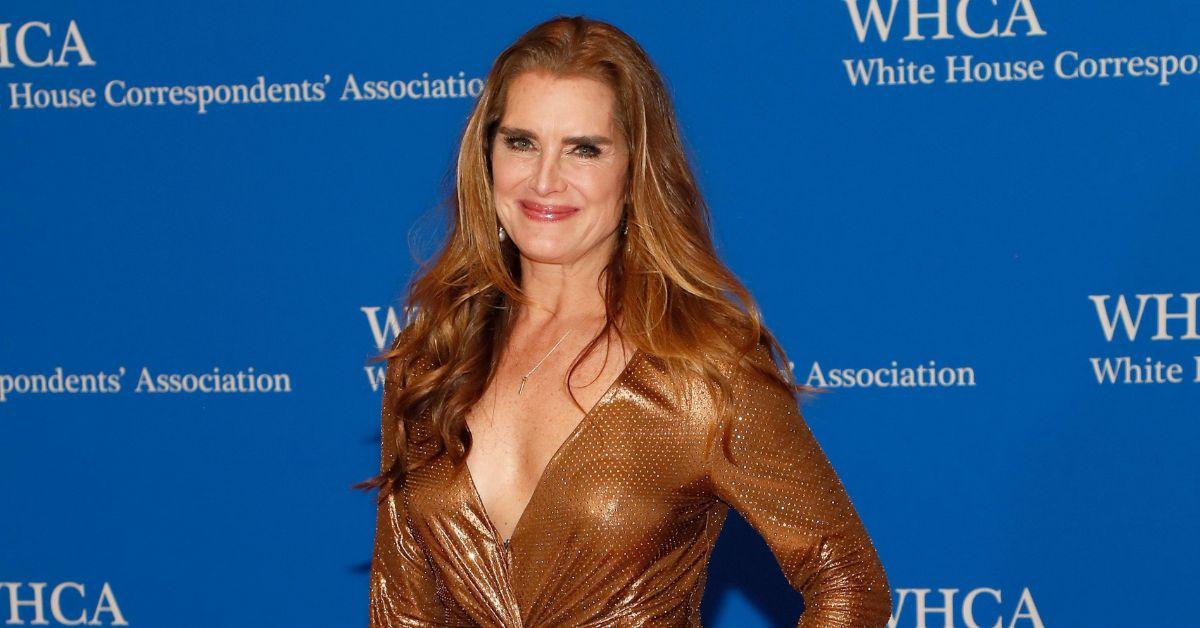 Although Brooke doesn't discuss her siblings much publicly, she is seemingly close to most of them. In 2016, she walked the red carpet with Diana at the American Ballet Theater's 2016 Fall Gala.
Brooke's younger sisters, Cristiana and Olympia, have also said they have solid relationships with the Jane the Virgin alum. Olympia even shared in her 2018 chat with Palm Beach Illustrated that her big sister is so down-to-earth that she didn't know how famous she was when they were growing up.
"Brookie was always my sister, and I didn't know she was famous because I was too young to know," Olympia said.
Pretty Baby is available to stream exclusively on Hulu.