We Definitely Ship Brooklyn McKnight and Her New Boyfriend, Brooks
Who is Brooklyn McKnight's new boyfriend? The 20-year-old twin vloggers recently revealed Brooklyn's pick for her "10 Dates in 10 Days" challenge.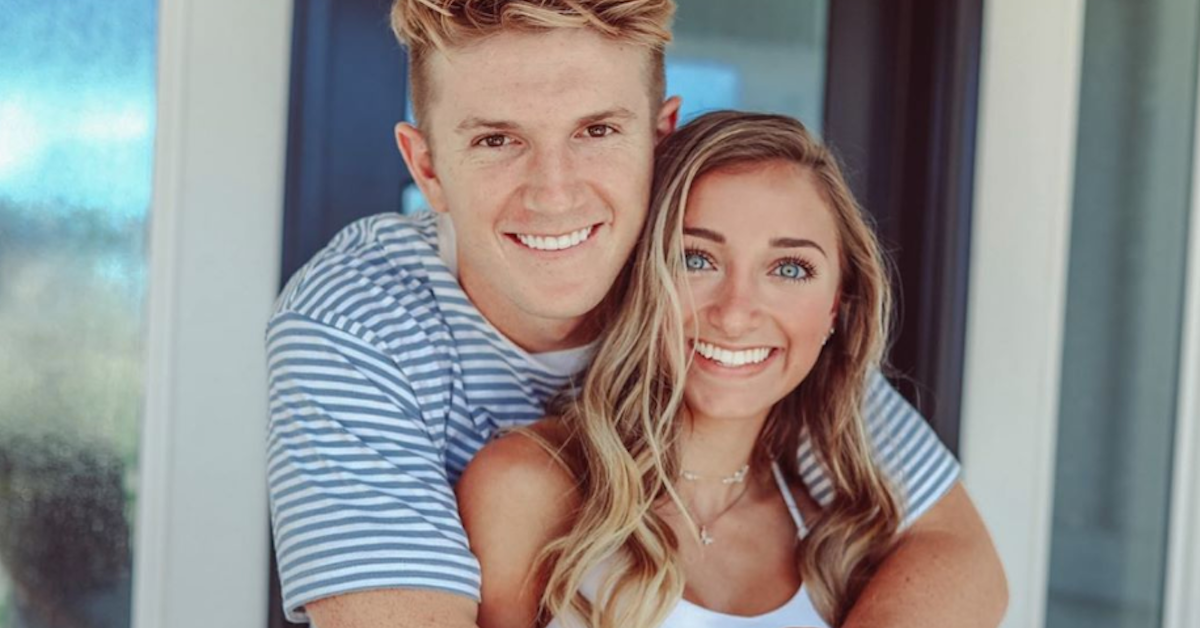 Twin YouTube stars Brooklyn and Bailey McKnight have been filming an ongoing series called "10 Dates in 10 Days," which is exactly what it sounds like. In an attempt to find Brooklyn a boyfriend, they record her going on 10 different dates with 10 different guys, and at the end, she's required to decide who she wants to continue dating ... and it seems like she's officially found "the one."
Article continues below advertisement
This means that both of the McKnight twins are officially off the market. Stay tuned for more on Brooklyn McKnight's new boyfriend, and — of course — for more on Bailey's longtime boo, Asa.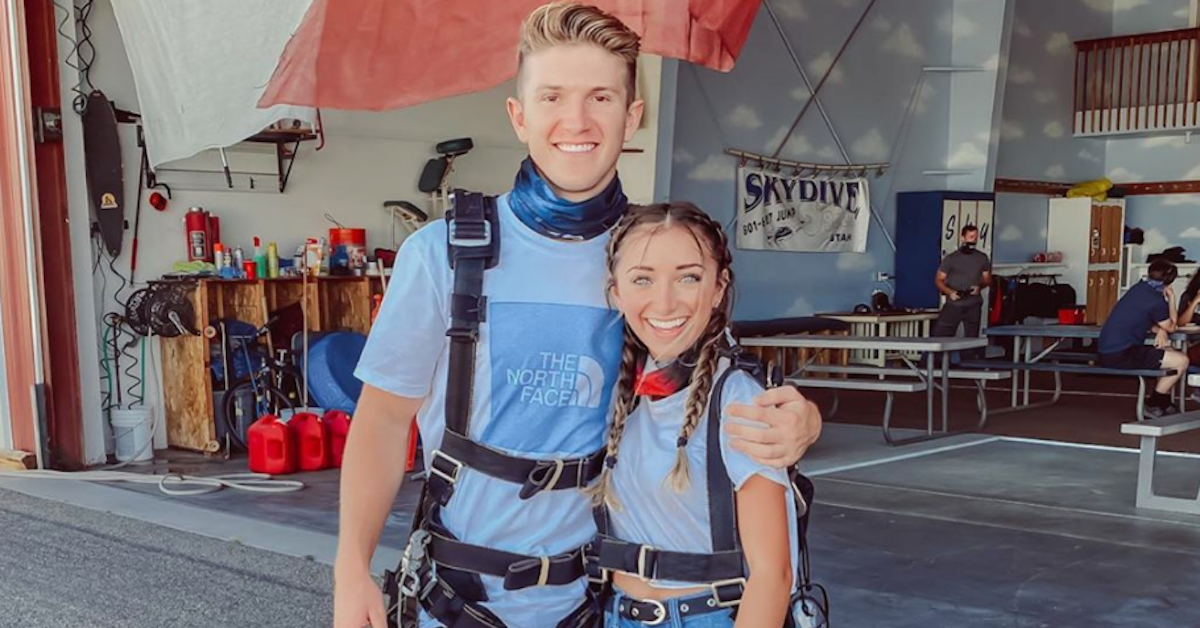 Article continues below advertisement
Who is Brooklyn McKnight dating? Meet Brooks Oberhansley.
Following Brooklyn and Bailey's highly anticipated YouTube series, the twins posted a YouTube video called "Brooklyn's BOYFRIEND Reveal," in which they, well, unveiled her lucky guy. She explained that out of the 10 guys she went out with, she chose Brooks, who was her fifth date in the series, because they had instantaneous chemistry. At this point, they've been dating for over a month, but made sure to keep it under wraps until the reveal video came out.
According to Hit C, Brooks is a 21-year-old Finance major at Brigham Young University who originally hails from Murrieta, Calif. Brooks and Brooklyn were totally meant to be — not only because of their similar names — but because Brooks was actually a replacement for another date, who had canceled due to the ongoing COVID-19 pandemic.
In the "About" section of the reveal video, Brooklyn explains how her videographers discovered Brooks last-minute.
Article continues below advertisement
"Kaitlyn remembered a cute family she had taken family photos for 3 years ago, and that they had a son who seemed super nice and really handsome. He had since returned from a 2-year LDS mission to Madagascar, and finished his first year at BYU. When she reached out to him via DM about filling in on this date, he finally remembered who she was, listened to the dating series idea, and said YES!"
Watch the full video, below:
Article continues below advertisement
Who is Bailey dating? She's had a long-term boyfriend since 2017.
Bailey has been dating the same guy for about three years now, and they're absolutely adorable together. The lucky boy's name is Asa Howard, he's originally from Louisiana, and he and Bailey started dating in high school, before they went off to college. When he isn't focused on finishing his studies at Baylor University, he teaches piano lessons, as well as an ACT course, according to his LinkedIn page.
Based on his Instagram page, Asa seems to enjoy traveling, playing soccer, and — of course — spending time with his girlfriend. Asa seems like a totally laid-back guy, who is always willing to participate in Brooklyn and Bailey's social media endeavors. Therefore, we love him.
Article continues below advertisement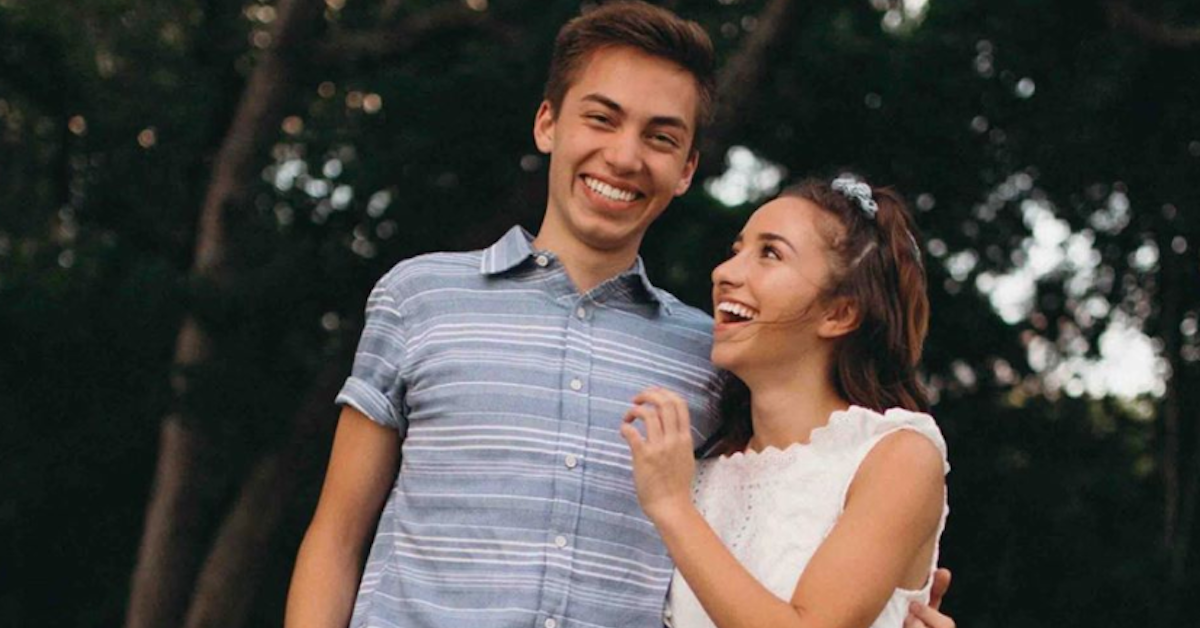 We're so glad to see that Brooklyn and Bailey are both happy with sweet, dependable guys. And luckily, Brooklyn found someone just in time for cuffing season. Coincidence? We think not, but we're totally here for it.