Bruce Willis Is Playing a Cop Yet Again in 'Survive the Game'
Bruce Willis has played a cop numerous times throughout his career, and now he plays one again in the 2021 movie 'Survive the Game.'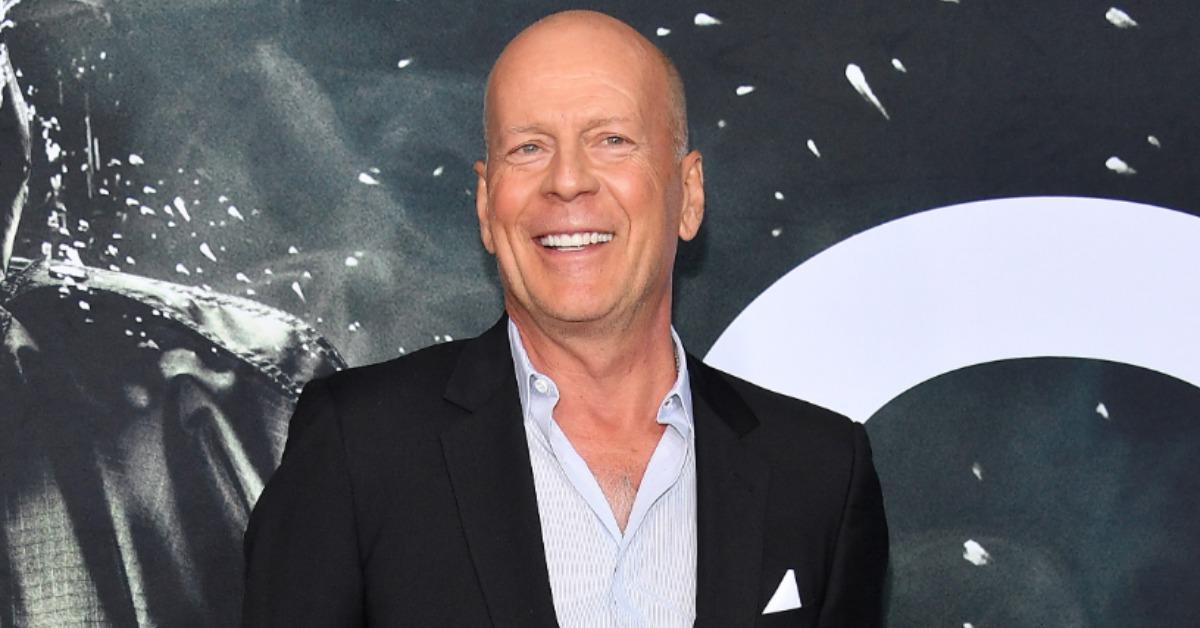 Even though Bruce Willis doesn't always play the same kinds of characters in movies and on TV, there's one type of role he seems drawn to — a cop. It didn't start with Die Hard, but Bruce's role as John McClane helped put him on the map as one of *the* actors to call on for movies in need of detectives or police officers. And now, Survive the Game continues the tradition.
Article continues below advertisement
Although the trailer for Survive the Game makes the plot a little hard to follow, according to IMDb, "A man's life on his farm is interrupted when a cop and a pair of dangerous criminals show up."
These criminals are seemingly accompanied by Bruce's cop character, whom they have tied up until their boss arrives. But the important thing is that Bruce is, yet again, in a role that appears awfully familiar to his fans.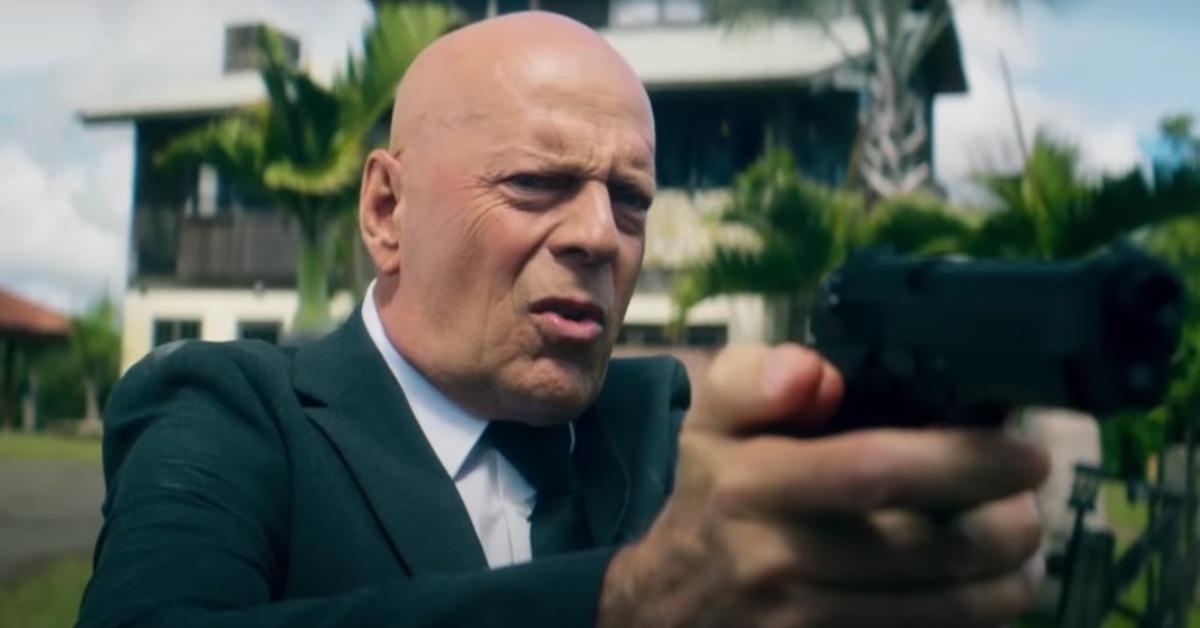 Article continues below advertisement
As seen in the 'Survive the Game' trailer, Bruce Willis plays a cop.
In Survive the Game, Bruce plays a detective. Judging by the trailer, he seems to cross paths with a former partner-turned-dirty-cop who is now firmly on the bad guy's side. This possible former partner takes Bruce's character captive and on the road. And, spoiler alert, they don't learn more about themselves and grow closer on the journey.
Chad Michael Murray plays Eric, the man whose farm these thugs crash. While Bruce's character appears to be tied up in a barn on the property, Chad's character tries to defend his land. There are two wild stories going on at once.
And they might just collide in some unexpected way. The rest of the cast is made up of mostly unknowns, except for Z Nation's Zack Ward and Donna D'Errico from Baywatch.
Article continues below advertisement
What other Bruce Willis cop movies are there?
Long before Survive the Game, Bruce was in more than a dozen other cop movies in which he played a police officer. Besides the Die Hard movies, Bruce was also a cop in films including Striking Distance (1993), Sin City (2005), Hostage (2005), 16 Blocks (2006), Cop Out (2010), Moonrise Kingdom (2012), Fire With Fire (2012), Vice (2015), First Kill (2017), and Acts of Violence (2018), just to name some.
That's not to say Bruce can't successfully take on other roles. He played Rachel's boyfriend in a few episodes of Friends, after all. But being an on-screen cop is definitely his thing.
Article continues below advertisement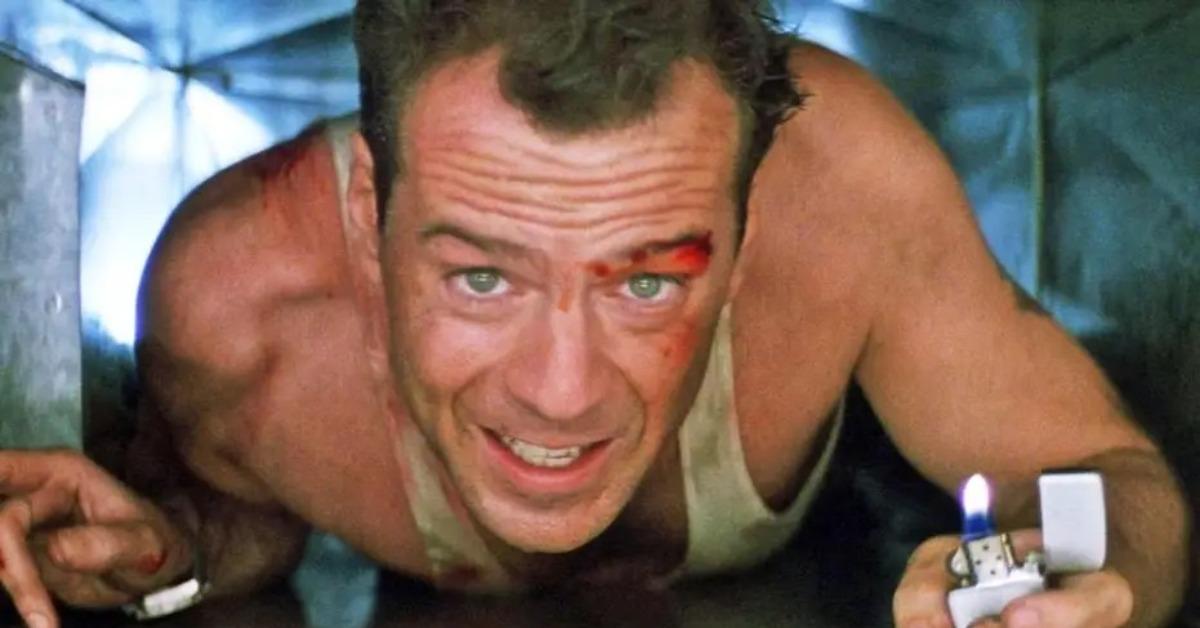 If you ask some fans, though, they might say Bruce has gotten a little bored of the same cop schtick in so many of his movies. Sure, he agrees to these roles. But in the comments section under the YouTube post for the Survive the Game trailer, users shared their similar opinions about Bruce's acting in the trailer.
Many claimed he looks bored and as though his heart isn't in delivering his lines. Even if that's true, this is legit another cop movie to add to his running list.
Article continues below advertisement
When does 'Survive the Game' premiere?
According to the trailer, Survive the Game premieres on Oct. 8, 2021. As of right now, it's not clear which streaming platform, if any, will host the crime thriller.
Regardless, because of COVID-19 delays, this particular movie is sort of a long time coming — even if you might feel like you've seen Bruce play the same role before in at least a dozen other movies.