Here's Why Bryce Hall and His Ex-Girlfriend Elle Danjean Don't Talk Anymore
Before Bryce Hall started dating Addison Rae, he was with YouTuber Elle Danjean. But why are there no photos of their relationship?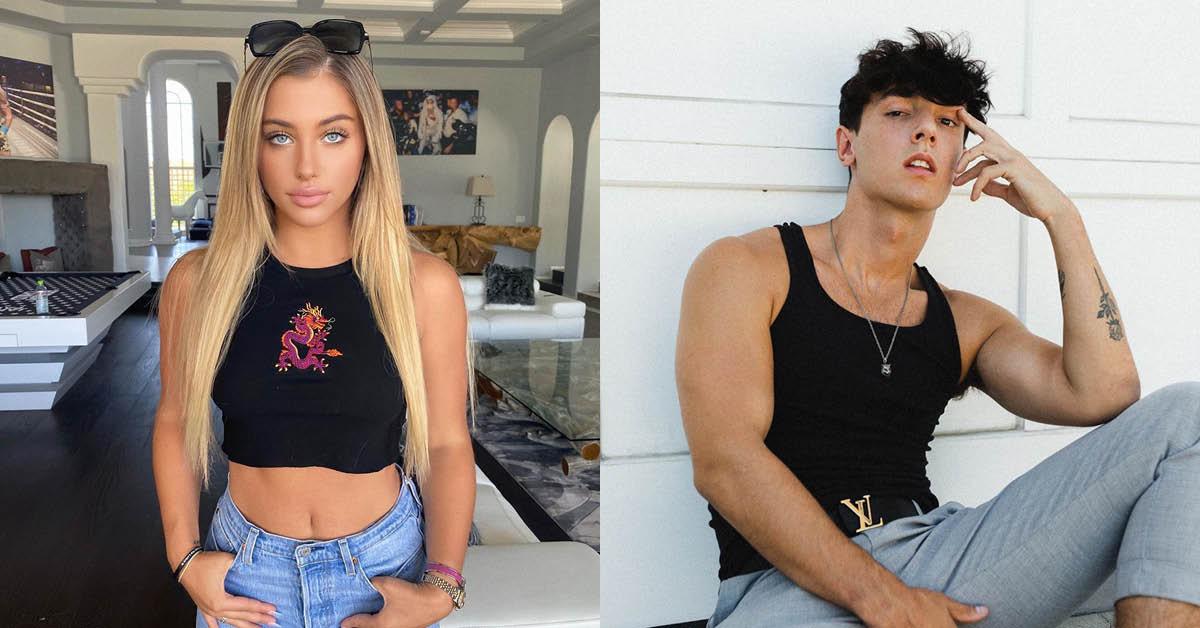 Before popular TikToker and Sway House founder Bryce Hall started his on-again, off-again relationship with Addison Rae, he was in a different public relationship with fellow YouTuber Elle Danjean. Their brief relationship was all over both of their social media accounts for many months, but there's little evidence of it on any of their accounts anymore.
But what happened between the two, and why aren't there any photos of them together anymore?
Article continues below advertisement
Elle Danjean is Bryce Hall's ex-girlfriend.
Bryce and Elle were an item for a short period of time from early 2019 until July that same year. Since Elle is also an influencer with over 90,000 YouTube subscribers and over 345,000 Instagram followers, their relationship was frequently the topic of their content.
The two made YouTube videos together, as well as TikToks, giving their followers a glimpse into their relationship.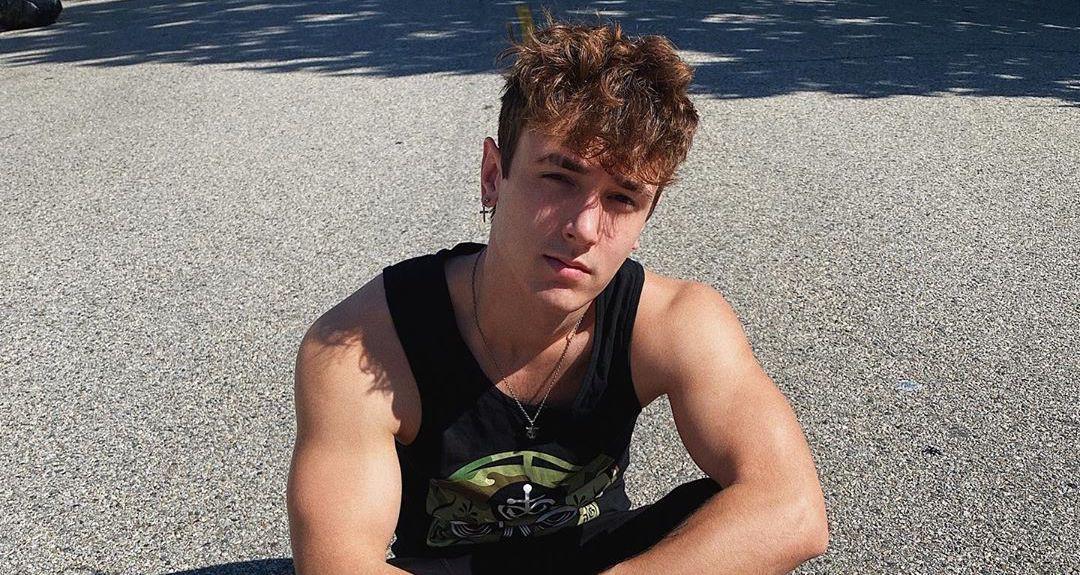 Article continues below advertisement
Less than a year into their relationship, the two revealed they had decided to break things off. Bryce posted a video to his YouTube channel titled "we broke up," addressing their split. In it, he clarified that they had mutually decided to break up, and claimed there were no hard feelings between them.
"We're still hanging out. We're still friends. We're just not going to be, you know, kissing and stuff anymore," he said in the video.
Elle and Bryce got into an altercation shortly after their breakup.
Not long after Bryce made a video announcing that he and Elle had broken up, another video began making rounds on social media, depicting a fight between the two that likely explains why they're no longer on speaking terms. While neither Bryce nor Elle can be seen in the video, they later confirmed it was of them and an altercation they had.
Article continues below advertisement
In the video, Bryce and Elle can be heard arguing, supposedly over Elle's Juul. Elle can be heard asking Bryce over and over again "Why don't you hit me in the face?" while Bryce says "No." It also sounds like one party is hitting the other while this conversation is happening.
Both Bryce and Elle later addressed the video on their Instagram stories, admitting that it was them and clarifying that they never meant for the video to get out.
Article continues below advertisement
"I literally took that video of her just so I could show her the next morning how she can act sometimes," Bryce said in his statement, asking his followers to stop sharing the video. In a YouTube video where he addressed the leaked footage, he said after their fight, Elle had told some of their friends that he hit her, and he only sent them the video to defend himself. He also said this is how he believes the video began to circulate.
Article continues below advertisement
Bryce also claimed that he has blocked Elle, as the video had become a sticking point in their friendship. He shared footage of someone calling him threatening to "break [his] jaw" if he "keeps talking about Elle," and he claims Elle likely gave these people his number.
"I'm not p--sed at her," Bryce said in his follow up video. "The only thing I'm p--sed about with her is her sending number out to 'thugs' or whatever. I just want to still say — I don't hate Elle."
"Didn't really think I was going to have to explain myself," Elle started her statement on her Instagram stories. "That night I was under the influence of alcohol. I was very far gone and don't remember basically any of that night. There's a lot behind the scenes that happened and I was obviously just very upset/mad at Bryce. That should've NEVER happened and I've apologized a million times."
"That isn't me. That wasn't me," she concluded. "And I'm sorry you all had to see me that way."