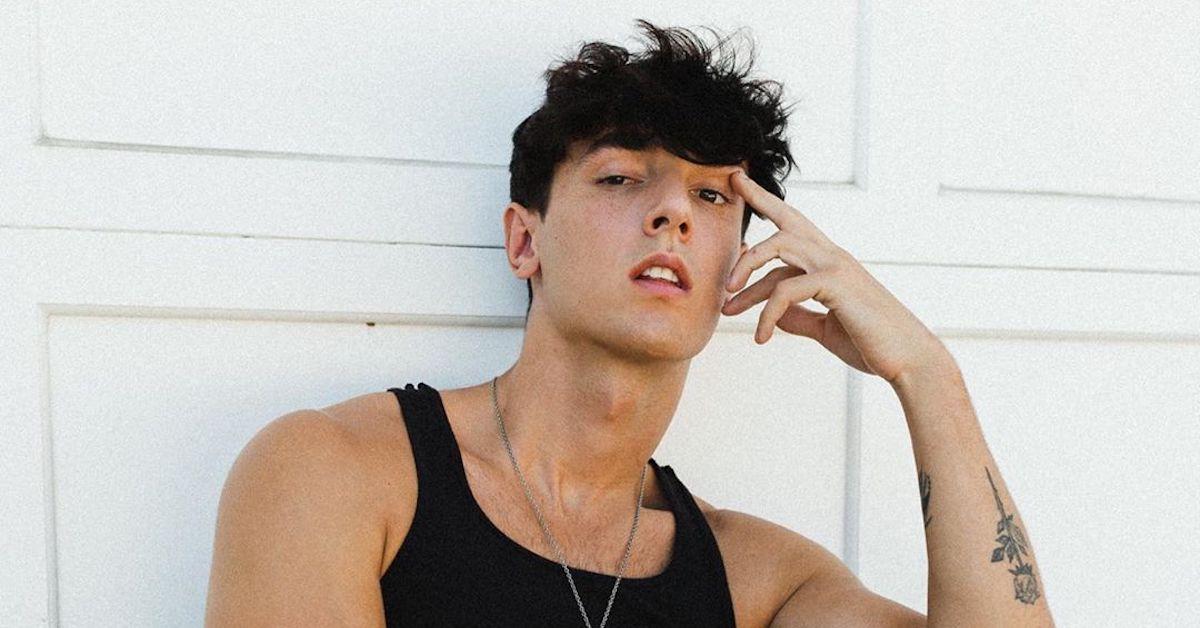 Was Bryce Hall Charged With Sexual Assault? The Star Has Refuted Allegations
Although Bryce Hall got his start on the now-defunct Vine app, these days he's a TikTok star and YouTuber who boasts millions of followers. Those familiar with the 20-year-old know Bryce has gotten caught up in plenty of controversies in recent years — including allegations of sexual assault.
Article continues below advertisement
But is there any truth behind these sexual assault allegations? Or are they just rumors he can't seem to shake? Let's take a closer look at the allegations, both by Bryce and about him.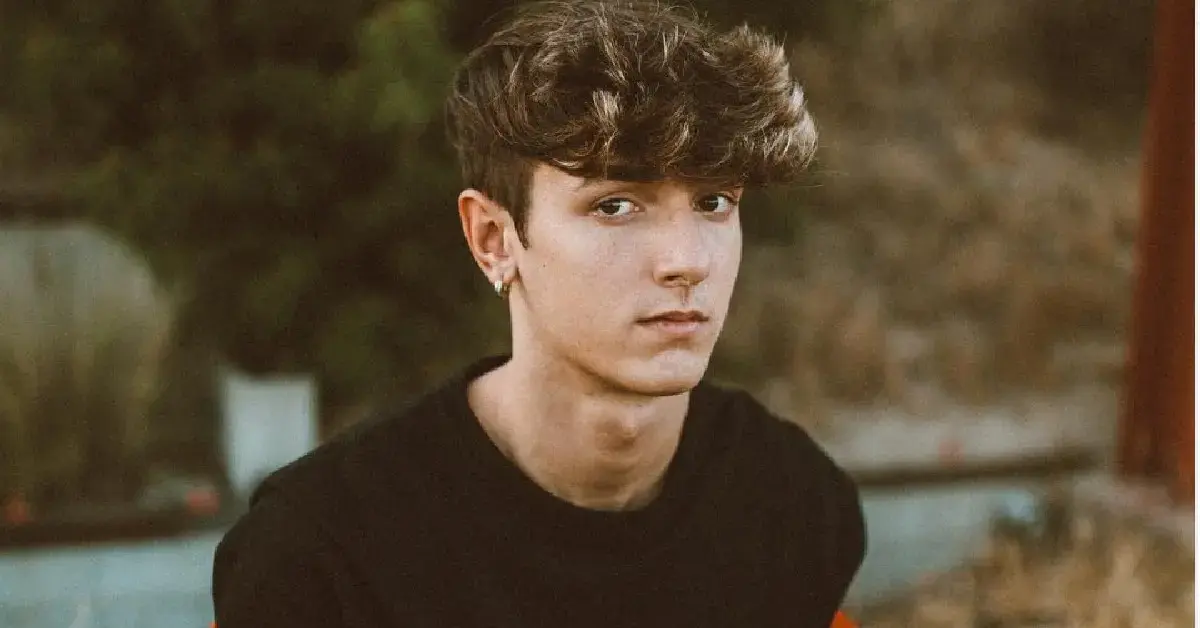 Article continues below advertisement
Bryce Hall accused his former manager of attempted sexual assault.
Back in 2017, Bryce and his friend Mikey Barone made false allegations against their manager at the time, Michael Weist. The duo accused Weist of hacking their Twitter account and of attempted sexual harassment, among other things.
"I know who hacked my account and i when i tell you guys, you'll be flabbergasted," he tweeted on Nov. 1, according to Refinery29. That same day, he also tweeted, "Managers who touch their clients in ways they don't wanna be touched hide the truth by hacking their Twitter accounts."
Article continues below advertisement
Weist ended up suing Bryce and Mikey for defamation, although it was settled outside of court. Both Bryce and Mikey issued public apologies to their former manager as a result.
"I made some harsh statements about Michael and regret making those statements, including any suggestion of sexual assault. I am sorry for what happened and I am glad it's over," Bryce said in a statement at the time.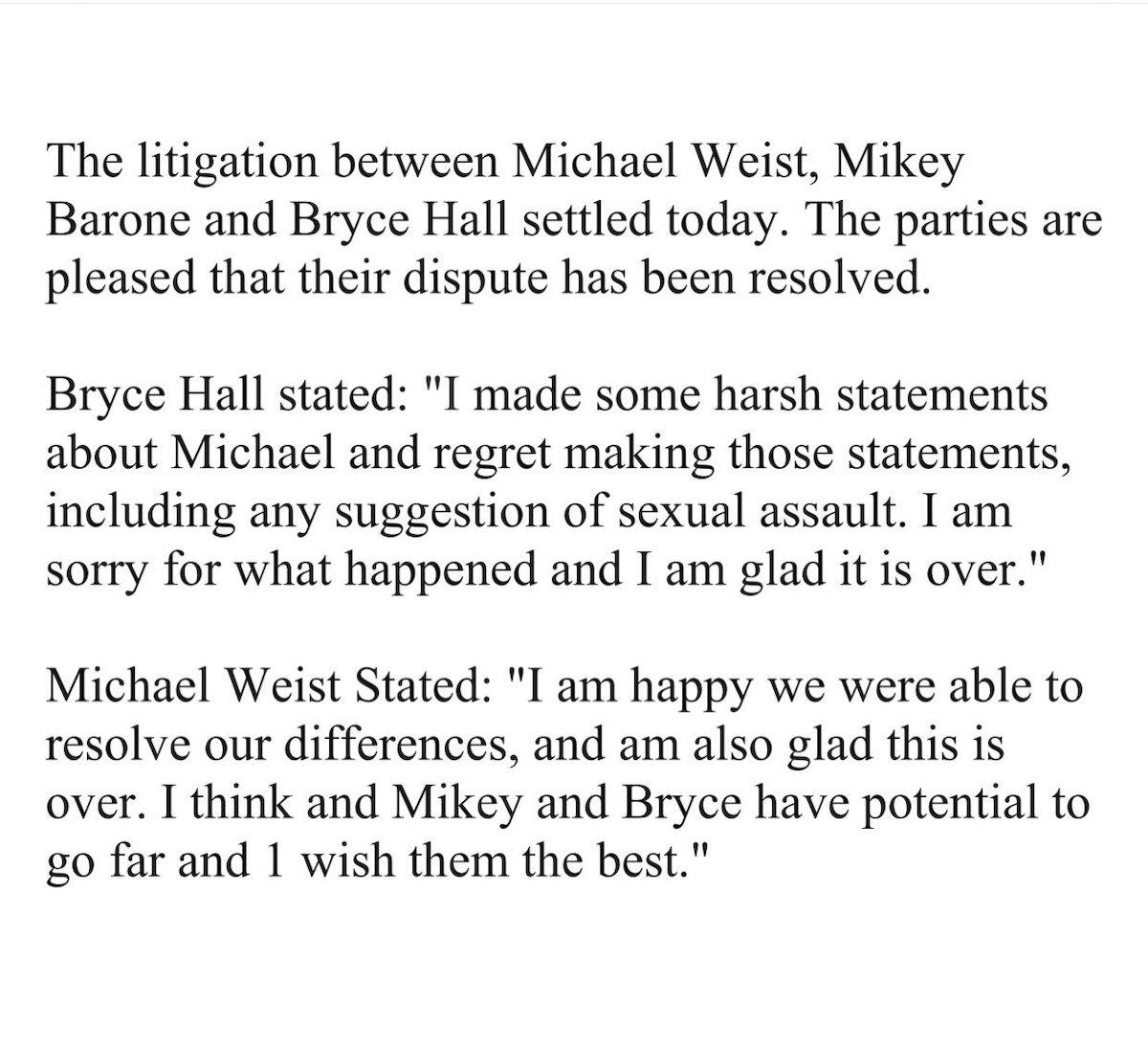 Article continues below advertisement
Sebastian Topete accused Bryce Hall of sexual assault.
In July 2020, fellow TikTok star Sebastian Topete shared a message that claimed Bryce sexually assaulted a girl four years prior.
"Bryce Hall sexually assaulted this poor drunk girl who had no control and wasn't able to stop him in 2016 I think," the message read, according to a screenshot shared by the TikTok Room Instagram account.
Meanwhile, Topete captioned the message — which he posted to his Instagram Story on July 8 — with, "stan this man right?"
Article continues below advertisement
Bryce quickly shut down the sexual assault allegation in an Instagram comment — and a screenshot of it was also shared to the TikTok Room Instagram account.
"If you're gonna bring something up from my past, do something I haven't spoken on. That is my friend Mya. We were both 15 and completely sober," Bryce wrote. "My friend Rory filmed it and she completely consented to it and said 'no' in the video because the grind on me is cringe."
Bryce added, "Get your facts straight please, or do I have to once again bring her back into this like I did in the past to say it was consensual?"
Article continues below advertisement
Not long afterward, Topete apologized for posting the message and shared a new statement via Instagram.
"I'll take full responsibility for all the things I've been posting out of anger it's honestly stupid and not me," he wrote. "Bryce I've tried [to] apologize to you in person but you didn't want to talk but I understand."
Article continues below advertisement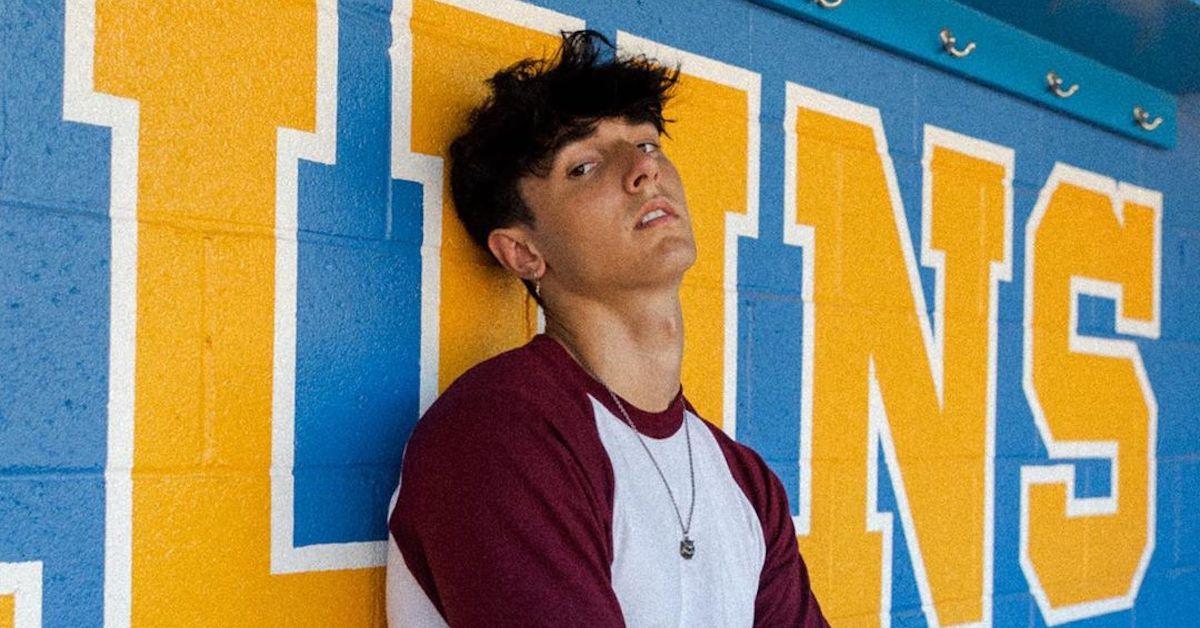 When it comes to sexual assault allegations both from and against Bryce Hall, there doesn't seem to be much truth behind them; Bryce was sued for defamation for the allegations against his former manager — and both Bryce and his friend, Mya, have denied the sexual assault allegations stemming from the 2016 video.
And now you know.
If you need support, The National Sexual Assault Hotline is available 24/7 at 1-800-656-4673. You will be connected with a trained staff member in your area. Or visit RAINN.org to chat online with a support specialist at any time.