Here's Why Fans Are Going Wild Over BTS's 5th Muster DVD
Why are fans currently going wild over BTS's 5th Muster DVD? Here's what you can expect from the beloved K-pop group's newest piece of merch.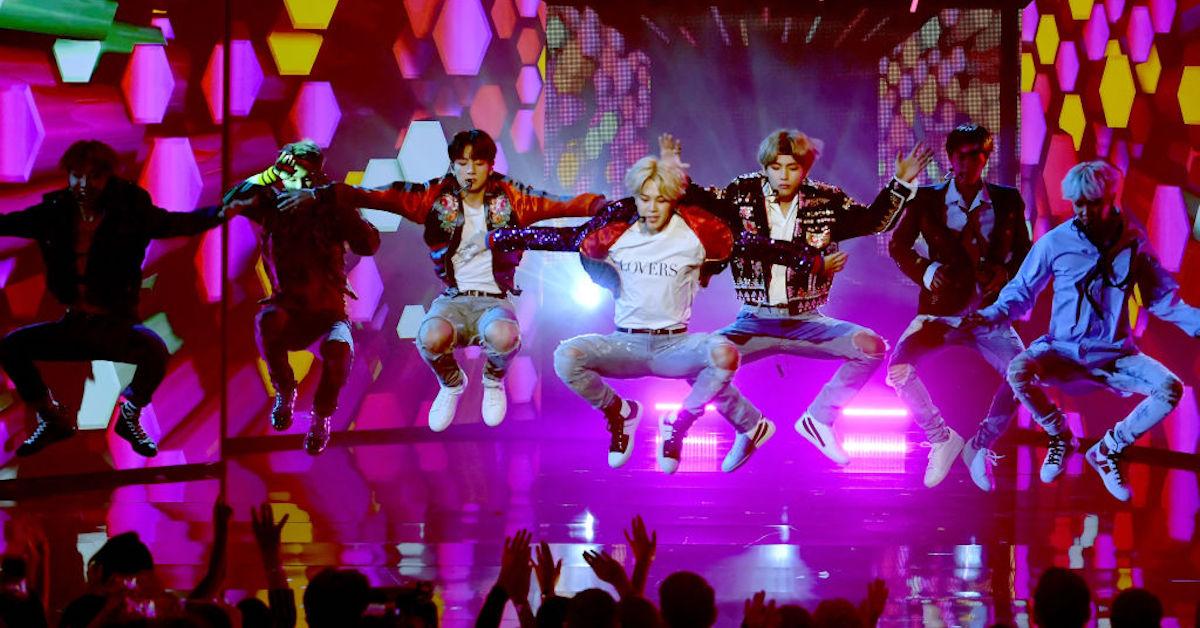 It's been an incredibly exciting week for BTS fans worldwide, as the popular K-pop group released their 5th Muster DVD on April 7. For those who haven't experienced a BTS "Muster," it's an annual event that essentially combines a live concert with a meet-and-greet. Getting the chance to attend one in person — or even virtually — is any die-hard fan's dream come true.
Article continues below advertisement
If you still aren't entirely sure why fans are ogling over BTS's 5th Muster DVD, however, stay tuned for everything you need to know on the fan-driven phenomenon.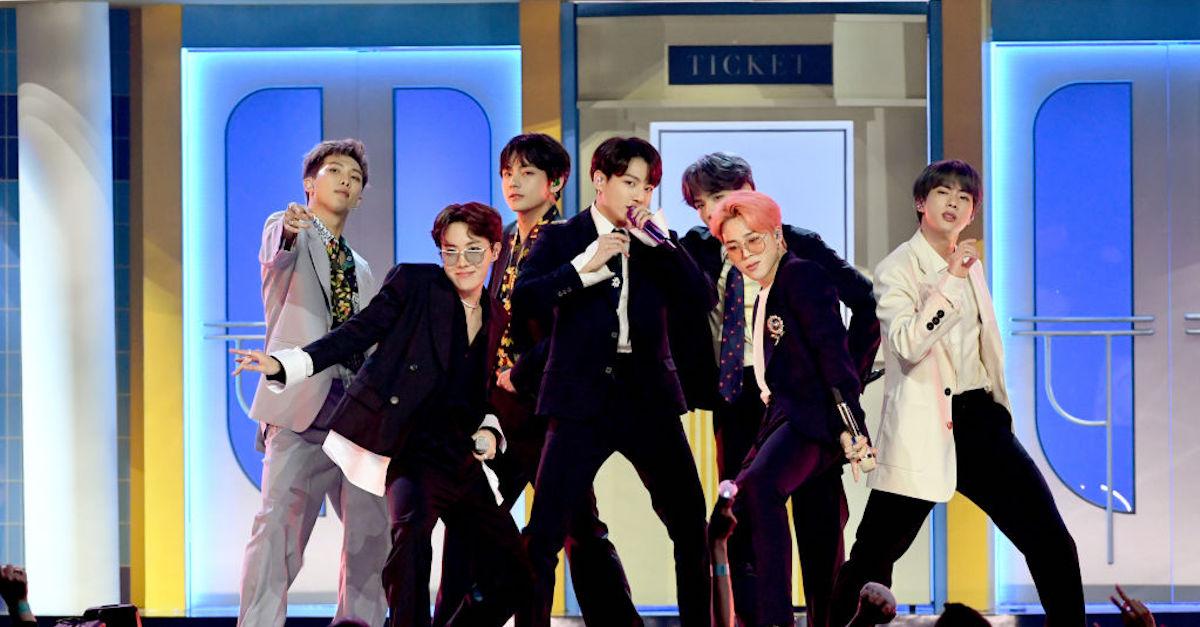 Article continues below advertisement
The Muster DVD contains eight hours of BTS content.
BTS's fifth-ever Muster event was called Magic Shop (yes, like the song from "Love Yourself"!) and it took place last summer in June 2019. According to Elite Daily, Magic Shop included four total performances, which took place in two different cities. Not only did it give several fans the chance to see them live, but it also gifted us with lots of content to enjoy later. Eight hours of content, to be exact.
The first two shows were held in Busan, South Korea, which is where two of the bandmates, Jimin and Jungkook grew up. Content from these shows is featured on Discs One and Two in the 5th Muster DVD package. The other two concerts were held in Seoul, the country's capital city, which are recorded on Discs Three and Four. While not all BTS fans were able to fly out to South Korea, many of them were dying in anticipation for the recordings.
Article continues below advertisement
The Muster DVDs are incredibly intimate, with hours of actual behind-the-scenes content.
While watching recordings of live shows and seeing the bandmates interact off-stage is truly awesome, fans are really loving the fact that they get to see what their favorite musicians are like when they aren't performing. At one point, Tae's Wooga family sends him a coffee truck, and it was seriously so sweet.
Article continues below advertisement
At another point, Taehyung gave a teary tribute to his grandmother during his debut speech. Apparently, she had endlessly encouraged him while he was just getting started in his music career. There are also many silly moments showing the guys goofing off, eating hot dogs, and being young 20-somethings... they're bound to make you smile, even if you aren't a big fan yourself.
Article continues below advertisement
Fans are loving all eight hours of it.
Everyone knows that BTS fans are all about showing love for their favorite K-pop group, so obviously, Twitter is buzzing with love for them right now. Check out what viewers had to say about the 5th Muster DVD, below, and try not to be too jealous if you don't have one yet.
Article continues below advertisement
Article continues below advertisement
If you're looking to order the 5th Muster DVD, you're SOL... for now.
Sadly, the 5th Muster DVD is out of stock as of right now, but KTown4U is apparently expected to re-stock as of April 9... so you can definitely order one soon. Each set goes for $44.41, and it sounds like it's worth every penny.
BTS knows how to please their fans, and clearly, the 5th Muster DVD set does not disappoint. If you're looking to spend eight hours in quarantine with some incredible music, it goes without saying this is definitely a worthwhile purchase.