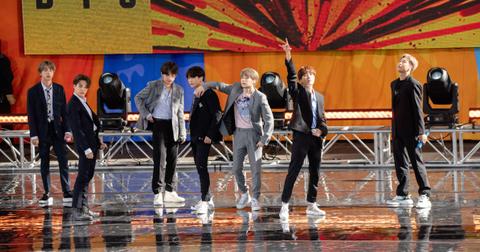 BTS Fans Are Super Upset They Didn't Get More AMA Nominations
By Lizzy Rosenberg
In case you haven't heard, the nominations were recently unveiled for the 2019 American Music Awards (AMAs). A selection of categories were revealed on Good Morning America, before American Music Awards announced the rest on their various social media channels.
And while many are looking forward to having Drake, T. Swizzle, Post Malone, Halsey, and Ariana Grande compete for Artist of the Year, K-pop fans feel that BTS deserved more AMA nominations.
In case you didn't hear, BTS was nominated for a total of three AMA's.
Which — if you ask me — is a decent number of nominations. Any artist would kill to be nominated for not one — not two — but three awards.
According to Billboard, the K-pop group was only nominated for one award last year — Favorite Social Artist — which they ended up taking home. So it's safe to say three noms this year is seriously awesome.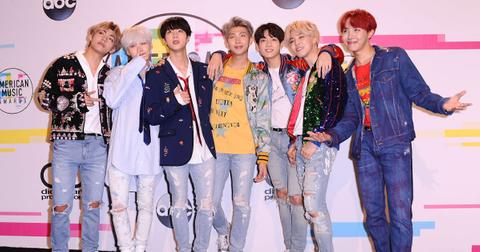 The popular K-pop group was nominated for the following three awards: Tour of the Year, Favorite Social Artist, and Favorite Duo or Group Pop/Rock, according to Radio.com.
So, like I said, they certainly made out well, especially in comparison to last year's AMA's. And like I said before, they most definitely deserve every single one of those nominations.
BTS fans are upset about it, though.
A number of fans out there feel as though BTS deserved more nominations than they received, while others think they could have been nominated for better, more important, or more "music-focused" categories.
Check out what fans of BTS had to say regarding the band's AMA nominations, below.
Several in the BTS Army, on the other hand, are super excited.
I mean, how could they not be? It's hard to not be excited over the fact that a super talented group was nominated for so many different categories.
Check out what positive things BTS fans had to say about the nominations, below.
It's been rumored that BTS is taking a break from music.
After six full years of touring, the boys of BTS have taken a break from work, which the band's parent company, BitHit Entertainment, announced earlier this year in August 2019.
"This period of rest will be an opportunity for the members of BTS...to recharge and prepare to present themselves anew as musicians and creators," the statement from TIME read.
The group was not splitting up — by any means — they just needed a little time to re-charge. Which is totally understandable!
Being surrounded by screaming fans 24/7 and putting on ground-breaking performances definitely gets tiring. So it should come as no surprise that the band needed a little time for R&R.
Maybe you feel that BTS was slighted in regards to the 2019 AMA nominations, but nobody can deny how exciting it is to see the K-pop group nominated for three awesome categories, snagging two more than last year.
Congrats to BTS — their nominations are seriously well-deserved.