'Cake Boss' Star Buddy Valastro Says Kids Will Take Over Carlo's Bakery — Is He Retiring? (EXCLUSIVE)
'Cake Boss' star Buddy Valastro opened up exclusively 'Distractify,' revealing that his kids will take over Carlo's Bakery. So, is he retiring soon?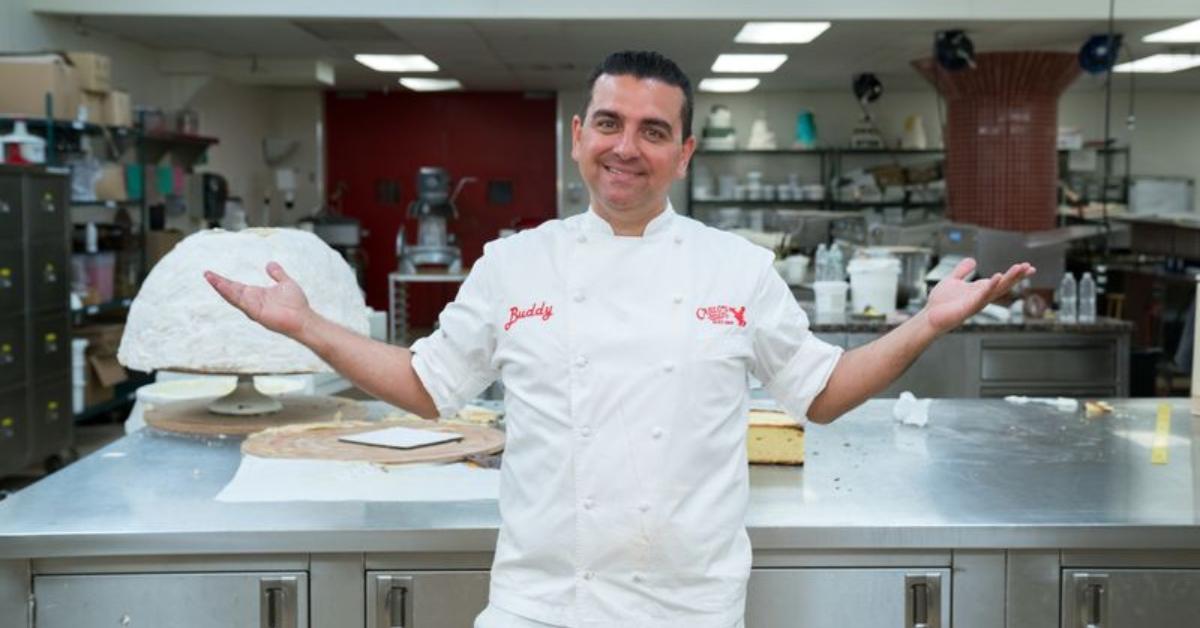 Since turning a small Hoboken bakery into a household name with his super popular television series Cake Boss, Buddy Valastro of Carlo's Bakery is still not planning to let off the piping bag anytime soon.
In fact, the celebrity baker recently partnered with Klondike for its 100th anniversary and made a 10-tier cake that pays homage to the beloved ice cream brand.
Article continues below advertisement
Buddy told Distractify that he was inspired by the brand's iconic polar bear and foil wrapper when envisioning this cake. Plus, the cake features tons of Klondike products, including cones, sandwiches, shakes, and more. It's certainly a showstopper!
Though he's made numerous jaw-dropping cakes over the years, the self-proclaimed family man told us that he still had to send a picture of his masterpiece to his famiglia.
"It was one of those cakes that when I finished I took a picture and sent it to my wife and kids and was like, look how cool this cake is," Buddy told Distractify. He added, "They're the biggest critics and the biggest fans at the same time."
Article continues below advertisement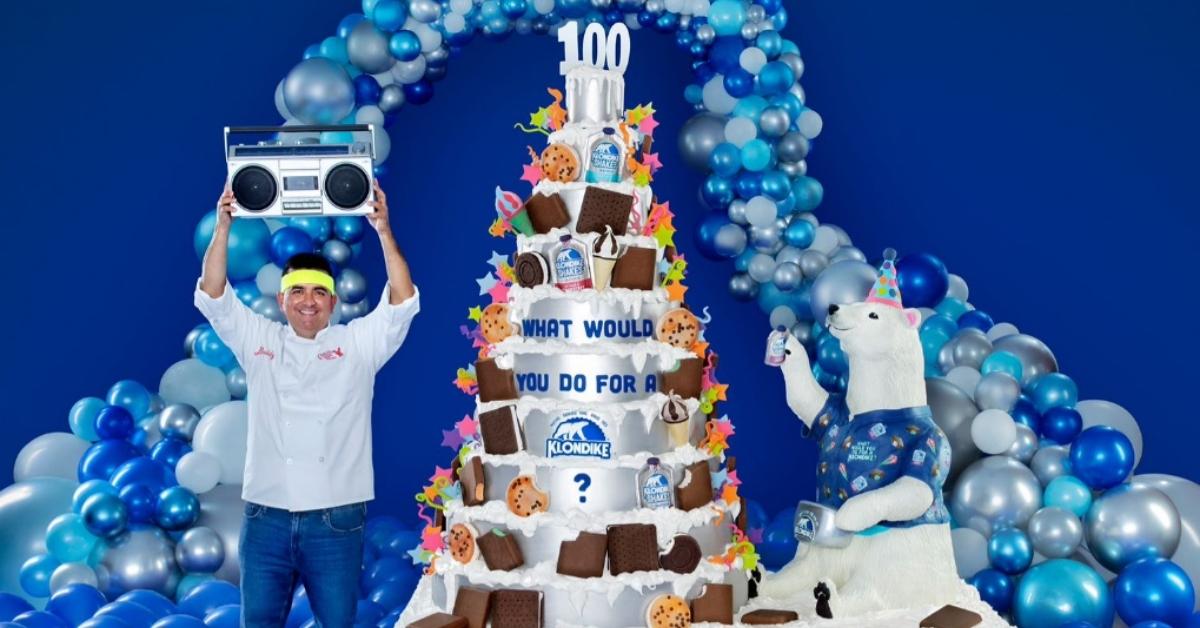 Aside from his family, Buddy has certainly amassed a large fanbase over the years, with the global expansion of Carlo's Bakery. The Cake Boss star opened up exclusively to Distractify about what he's doing now, including if he plans to retire and if his kids will take over the bakery one day.
Article continues below advertisement
'Cake Boss' Star now — Buddy Valastro says kids will take over Carlo's Bakery.
Following in their dad's footsteps, Buddy's kids four kids — Sofia, 19, Buddy Jr., 17, Marco, 15, and Carlo, 11 — will take over the franchise when Buddy chooses to retire.
However, there are a few changes that the kids are planning to implement, according to the baker.
"Well, they're all very opinionated. But they want to do more trendy stuff ... they told me I'm more traditional," he revealed to us. "They have different ideas of how they want to create and concoct things. But I applaud it, you know, I really love the fact that they're interested in it. And look, I just want them to be happy, right?"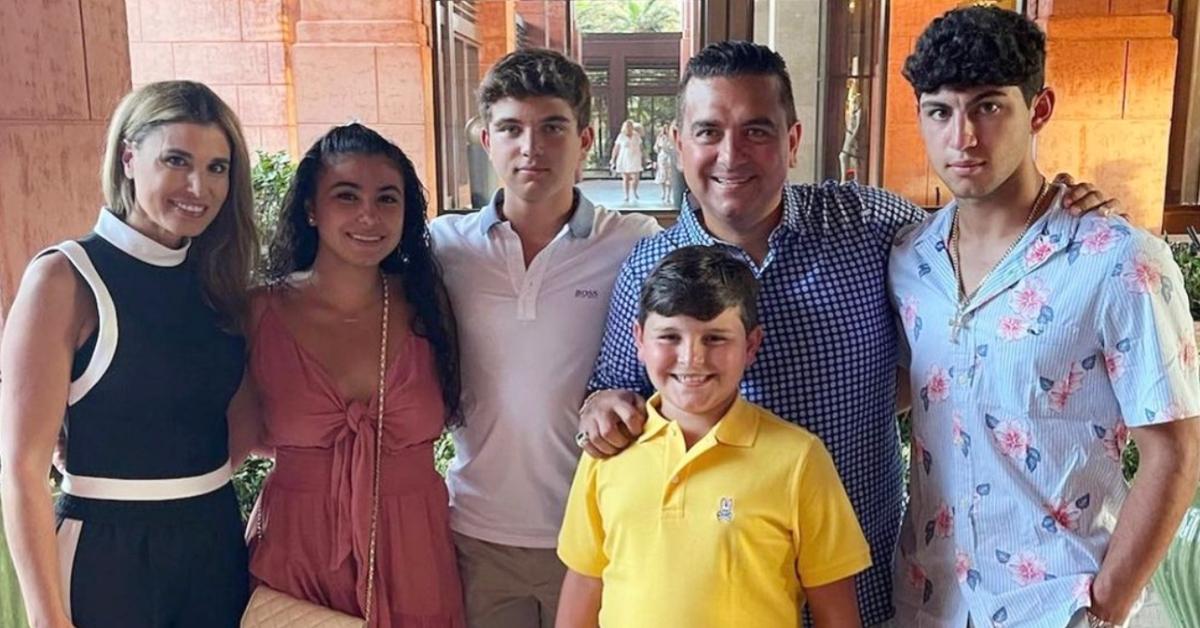 Article continues below advertisement
With his kids poised to take over the family business, is Buddy looking to retire anytime soon? "I'm 45. So it's not like, I feel like I'm ready to retire," he told Distractify.
"I'm wired a certain way. It's a good thing and a bad thing," he continued. "My mind is always [full of] ideas and creativity, different things ... so I need this as an outlet."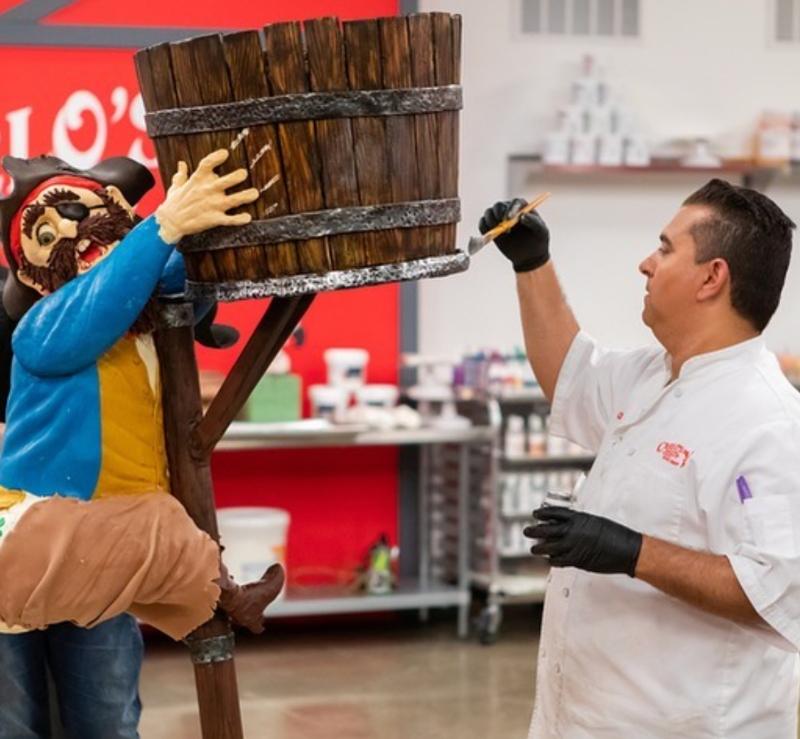 Article continues below advertisement
With a recent storefront opening up in Brazil, the Cake Boss star is continuing to build his brand and cultivate a following. Buddy just signed a deal with A&E to produce 60 hours of television over the next two years, developing several new series and holiday specials.
Though he's a very busy man, Buddy told us that he most looks forward to working with his family and "really trying to create this legacy and take it to the next level."
He concluded, "I'm just a blessed guy. I'm a lucky guy. I love the fans. I really appreciate them a lot. And I can't wait to just keep doing what I'm doing."
Article continues below advertisement
Fans can enter to win their own Klondike 100th anniversary birthday cake from now through July 16, 2022, by posting a photo or video on Instagram of themselves completing a decades-themed "What Would You Do for a Klondike" challenge with the #4aKlondike100Sweepstakes and tag @klondikebar.
Additionally, if you're in New York City, Chicago, or Los Angeles, Klondike will be popping-up on National Ice Cream Day (July 17) to give fans a chance to enter on-site and get free frozen treats!