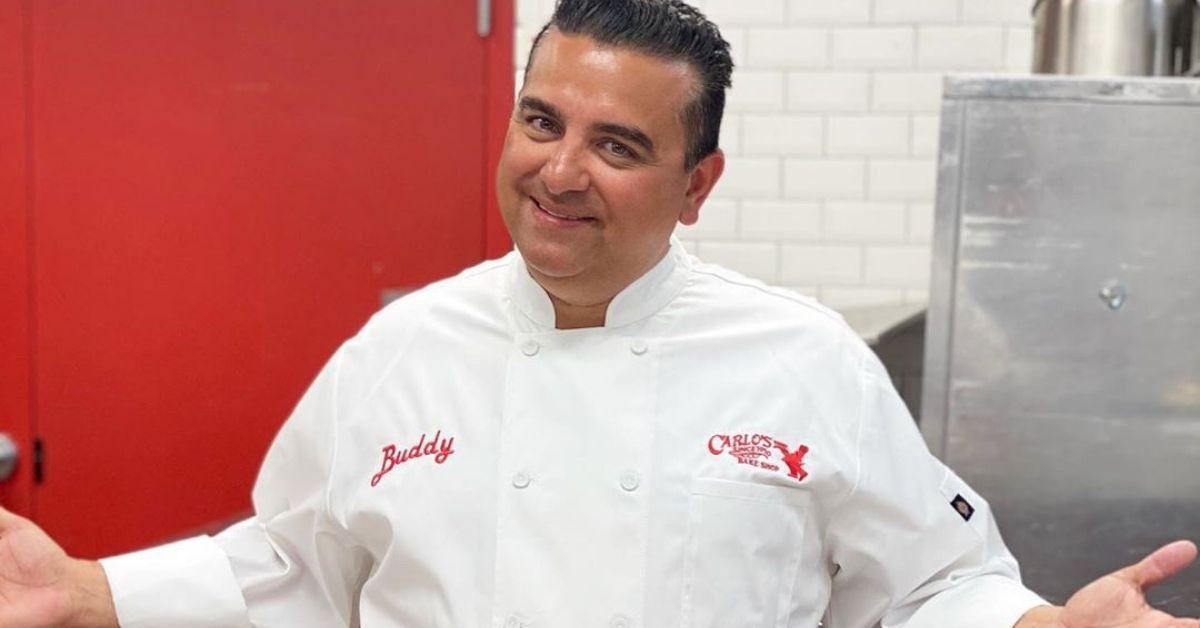 'Cake Boss' Star Buddy Valastro Injured in "Terrible" Accident
By Devan McGuinness

Sep. 23 2020, Updated 7:39 p.m. ET
Cake Boss star, Buddy Valastro rose to fame with his TLC reality show which followed the operations of an Italian-American family-owned business in Hoboken, New Jersey, Carlo's Bake Shop. On the show, Buddy and the other family members create edible art cakes and the interpersonal relationships between the employees. 
Article continues below advertisement
Buddy is entertaining to watch, and he's amazing at baking cakes and decorating, but after what happened to Buddy Valastro, people are worried about his future. 
Buddy Valastro reveals he was injured in an accident.
Fans of Cake Boss star have been following along his Instagram account where he shares snaps of his family and promotion photos for his cake shop. However, on Sept. 23, fans were startled to see a photo of Buddy laying in a hospital bed, wearing a gown, and sporting a massive bandage on his right hand. 
Article continues below advertisement
Given he's right-hand dominate and uses his hands to bake and decorate intricate cakes and other deserts, fans were understandably curious about what happened and if he was going not be OK. 
Along with the photo, Buddy wrote in the captions, "I was involved in a terrible accident a few days ago... 😔 What do you think of my new accessory?"
Article continues below advertisement
In the caption, Buddy included the hashtags, #recoveryjourney #positivevibes #ironfist, but he didn't give any other details on why he was in the hospital or what had happened to his hand that needed medical treatment and ended with a bandaged and braced arm — from elbow to the top of his fingers. 
So, what happened to the Cake Boss?
According to People, a representative for Buddy provided further details on what happened to him, landing himself in the hospital, and it sounds horrible. According to the rep. Buddy was spending time with his family at home when a freak accident changed the evening. 
Article continues below advertisement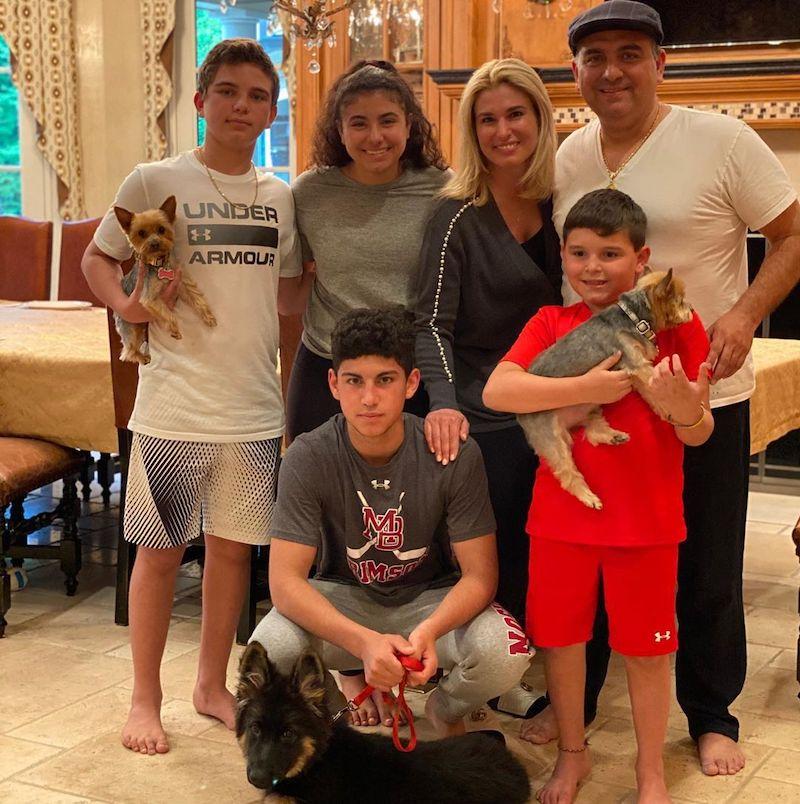 The representative said the chef was spending "quality time" at home with his family, playing a few rounds of bowling in his home which is equipped with its own bowling alley. There, an equipment malfunction took place, which has happened before. 
Article continues below advertisement
"There was a malfunction with the bowling pinsetter, a common fix in the past, but it turned into a terrible accident," the representative said.
"After trying to release the bowling pin from the cage mechanism, his right hand became lodged and compressed inside the unit," they continued. "Unable to remove his hand, he can see a 1-1/2' metal rod slowly and repeatedly impale his hand three times between his ring finger and middle finger." 
Article continues below advertisement
Buddy's two sons, 16-year-old Buddy Jr. and 13-year-old Marco, were in the bowling room with him, when the accident happened and after five minutes of Buddy's hand being stuck in the cage, the boys ran to the garage to grab a reciprocating saw. With that in hand, the boys had "to cut through the metal rod and relieve his father from the machine," the representative explained. 
Buddy Valastro has already had two surgeries on his right hand.
Once Buddy was freed from the pins, he was taken by ambulance to the nearby hospital where he underwent surgery to remove the pin which was lodged in his hand. A second surgery was performed by an orthopedic surgeon in a separate hospital and he was released from the hospital and is recovering at home.  
Article continues below advertisement
And by the sounds of it, recovery isn't going to be easy. "It will be an uphill battle as it's Buddy's dominant right hand and he will need prolonged recovery and therapy," Buddy's representative added.
We're going to root for his recovery, and we wish the best for him.