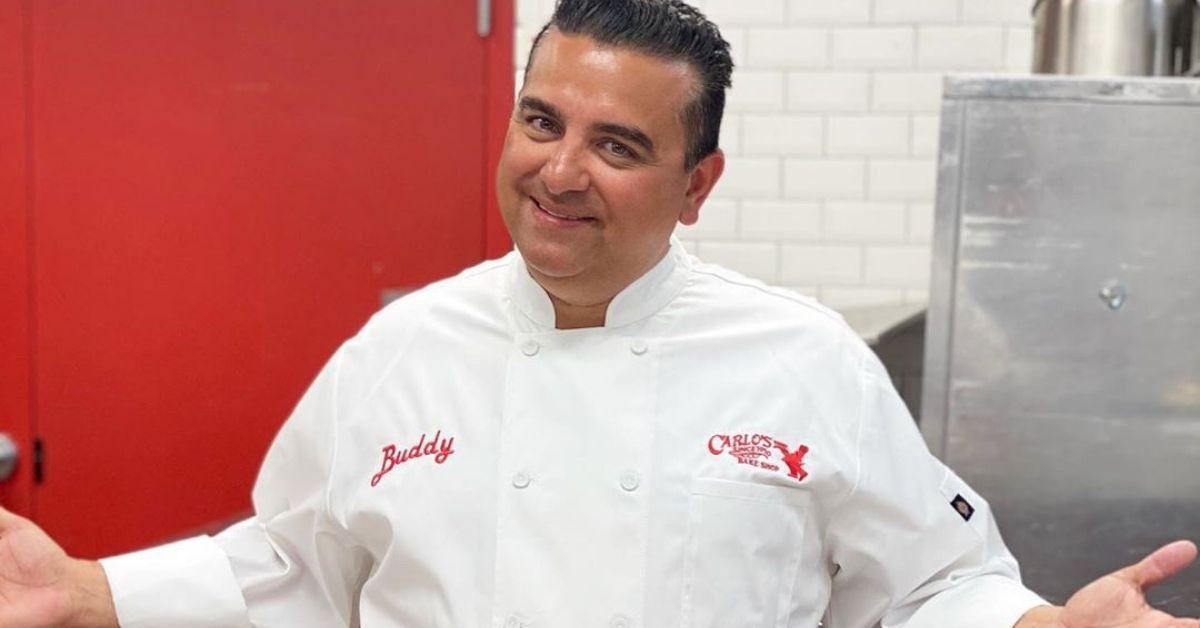 'Cake Boss' Buddy Valastro Has Almost Fully Recovered From His Hand Injury in the Last Year
Cake Boss star Buddy Valastro rose to fame with his TLC reality show which followed the operations of an Italian-American family-owned business in Hoboken, N.J., called Carlo's Bake Shop. The show features Buddy and the other family members' edible art cakes and the interpersonal relationships between the employees.
Article continues below advertisement
Buddy is entertaining to watch, and he's amazing at baking cakes and decorating, but after what happened to Buddy Valastro in 2020, concerns arose regarding his ability to continue making amazing sweet confections. Keep reading for a breakdown of what went down in the reality star's life as well as how he's doing now.
Article continues below advertisement
So, what happened to Buddy Valastro's hand? He was injured in a "terrible accident" at home.
Per People, a representative for Buddy detailed what happened to him directly after he revealed his shocking hospitalization on Instagram on Sept. 23, 2020. Although the initial post on his social media didn't detail why he was hospitalized, Buddy wrote in the caption that he "was involved in a terrible accident a few days ago."
The representative elaborated to the publication that the chef was spending "quality time" at home with his family, playing a few rounds of bowling in his house which is equipped with its own bowling alley. There, an equipment malfunction took place, which the rep claimed has happened before, except this time things went south quickly.
Article continues below advertisement
"There was a malfunction with the bowling pinsetter, a common fix in the past, but it turned into a terrible accident," the representative said.
"After trying to release the bowling pin from the cage mechanism, his right hand became lodged and compressed inside the unit," they continued. "Unable to remove his hand, he can see a 1-1/2' metal rod slowly and repeatedly impale his hand three times between his ring finger and middle finger."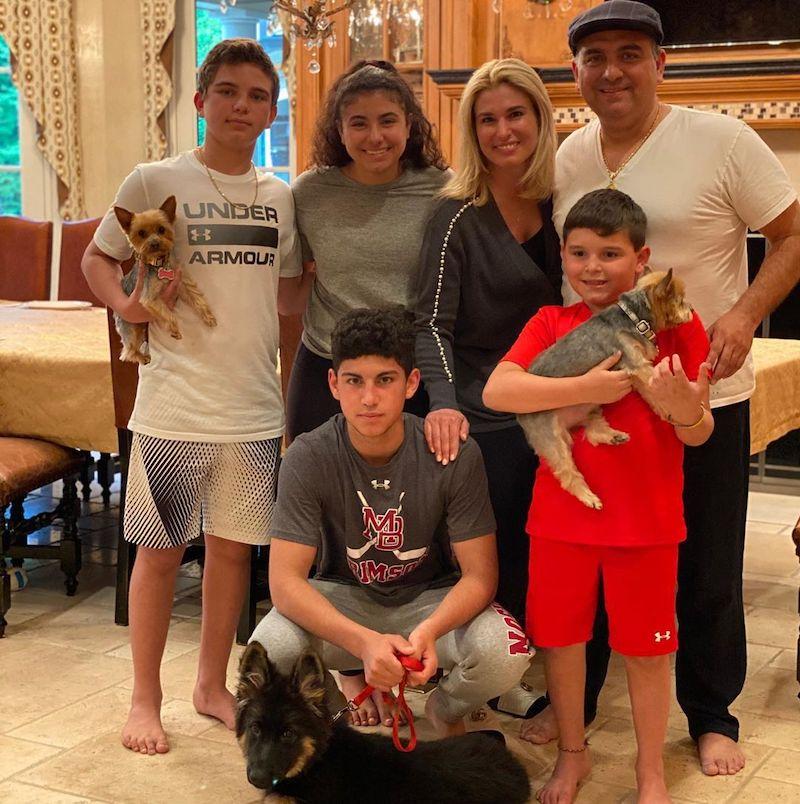 Article continues below advertisement
Buddy's teen sons Buddy Jr. and Marco were in the bowling room with him when the accident happened. After five minutes of Buddy's hand being stuck in the cage, the boys ran to the garage to grab a reciprocating saw. With that in hand, the boys had "to cut through the metal rod and relieve his father from the machine," the representative mentioned.
Once Buddy was freed from the pins, he was taken by ambulance to the nearby hospital where he underwent surgery to remove the pin which was lodged in his hand. A second successful surgery was performed by an orthopedic surgeon in a separate facility, after which he was released and allowed to continue recovering at home.
Article continues below advertisement
How is Buddy Valastro doing now?
It has been a long uphill battle for Buddy ever since he injured himself in late 2020, but thanks to the remarkable work of the doctors who helped him and the support of his family, Buddy is almost back to his old self.
He appeared on Today on Oct. 5, 2021, to explain that although he initially doubted his ability to recover, things have been going swimmingly for him as of late.
Article continues below advertisement
He shared that he was able to make his first fist about five months after his accident in February 2021 and that he is feeling "about 95 percent back" just over a year after it all happened. "I don't think I'm going to be a hand model," he joked, but added that his nerves are "starting to regenerate and it [his hand] actually feels back to normal."
Buddy mentioned that he might need to undergo another surgery in the future, but that "considering what happened, a huge metal spike through my hand," he's doing pretty great.
His remarkable recovery has left him grateful as well, as he noted, "When I think about Cake Boss, or I think about these cakes that I make, I think that anything in the world is possible, and then I go and make it happen with my hands."
He went on to say, "This is what I do. And I felt like part of that might not ever be there again," directly after the accident. Thankfully, things seem to be going well for Buddy in 2021. After an undoubtedly tough year of medical procedures and taking it easy, he has returned to being the Cake Boss that millions of fans worldwide know and love.