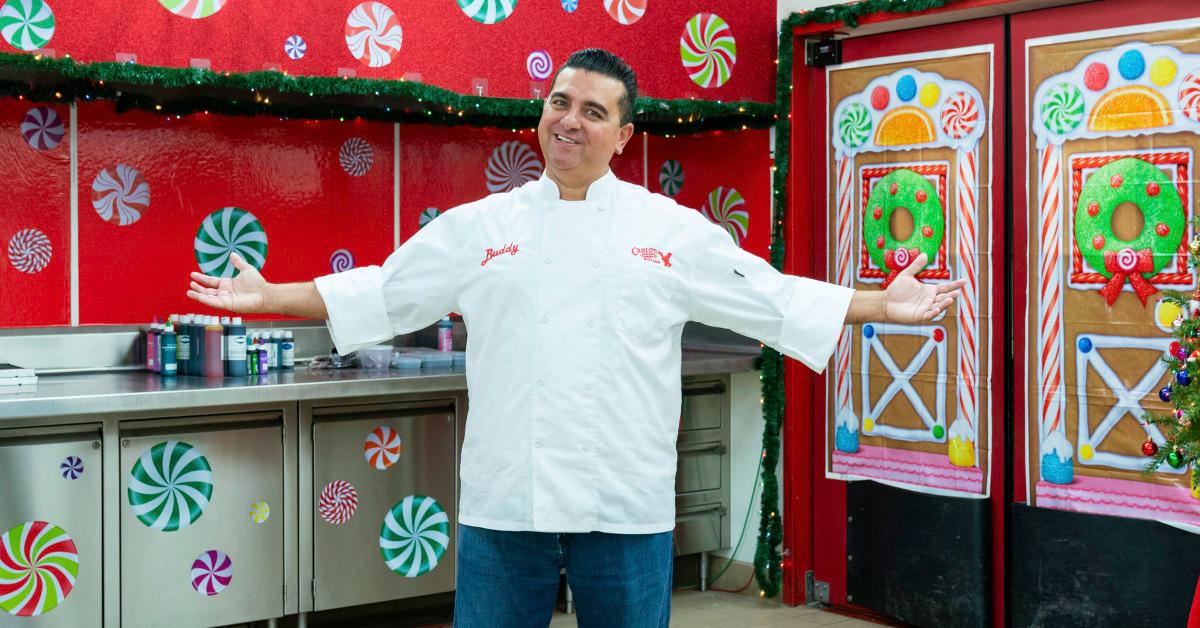 Buddy Valastro Might Have Made His Last Cakes on 'Buddy vs. Christmas'
Even as Buddy Valastro recovers from a debilitating accident, he's returning to television in the new Food Network show Buddy vs. Christmas, trying to wow judges with his masterful baked goods.
Article continues below advertisement
In the series — which premieres tonight, Sunday, Nov. 22 — the Cake Boss star "embarks on an extraordinary new competition as he takes on the greatest non-cake artists in elaborate Christmas-themed challenges," as Food Network says in a press release. Keep reading for more details on this sugary-sweet TV show.
Courtney Quinn and Jason Chatfield are the 'Buddy vs. Christmas' judges and hosts.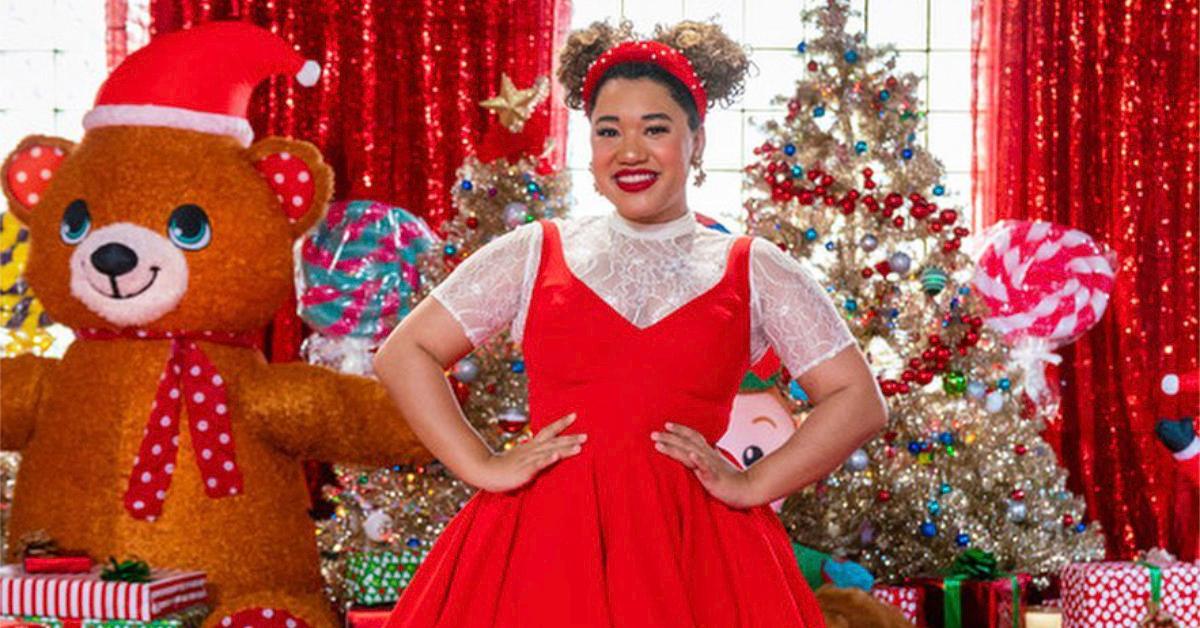 Courtney is the lifestyle blogger behind Color Me Courtney, the "go-to destination for color in the bloggersphere," which has product lines with Birchbox, Adidas, and Keds. This New Yorker previously designed handbags, working for brands like Kate Spade and Coach.
"When she's not creating candy colored content here, you'll find Courtney front row at the latest Broadway show, eating her way through New York, or binge-watching bad TV with her boyfriend, Paris, and French bulldog, Waffles," her bio says.
Article continues below advertisement
Meanwhile, Jason is an Australian cartoonist, illustrator, and comedian and the current president of the National Cartoonists' Society. His work has been seen in The New Yorker, WIRED, and Mad. Since 2007, he has authored Ginger Meggs, an Australian comic strip that has been running since 1921.
Buddy Valastro is the baker to beat on the show.
In Buddy vs. Christmas, Buddy's skills "will be tested as he goes up against an award-winning scenic designer, a glassblower, an animatronics expert and more," as Food Network teases.
Unfortunately, the show may mark one of Buddy's last onscreen bake-offs: The 43-year-old suffered a serious injury in September 2020 when the pinsetter of his home bowling alley malfunctioned and repeatedly impaled his right hand.
Article continues below advertisement
In a recent Entertainment Tonight interview, Buddy said he may never make cakes again.
"I'm, you know, just trying to recover and get all my strength back and see exactly what the full extent of [what] everything is gonna wind up being, you know, because it's still a little unforeseen," he said. "But the positives, I still have my hand, right? I could've lost fingers, and [the pinsetter] could've went through my wrist and been a lot worse. So, I'm taking it day by day and cake by cake."
Article continues below advertisement
Buddy says he baked some of his best-ever cakes on the show.
The New Jersey native also told ET he's proud of his performance on Buddy vs. Christmas.
"I remember finishing filming that show, coming home to my wife, and saying, 'Lisa, these were like some of the best cakes I ever did in my life. … The show went so well,'" he said. "I mean, we did a gingerbread house that for me, goes on the top five achievements of anything that I've done with me and my team."
He went on: "And, you know, a week after we wrap, this happens to my hand, and I remember laying in the hospital by myself, saying, 'Man, is that gonna be the last cakes that I ever made?' Like, to that level, right? And, you know, I'm just so glad that I did it, and I'm so glad that it came out the way that it did from the cake standpoint. … I think that we did some some amazing cakes."
Buddy vs. Christmas premieres tonight, Sunday, Nov. 22, at 10 p.m. EST on Food Network.