You Can Get a Burger King Whopper for $1... With the Power of Your Best TikTok Moves
Burger King and TikTok are teaming up on Thursday, June 18 to dole out $1 Whoppers to every aspiring TikTok star who shows off their dance moves.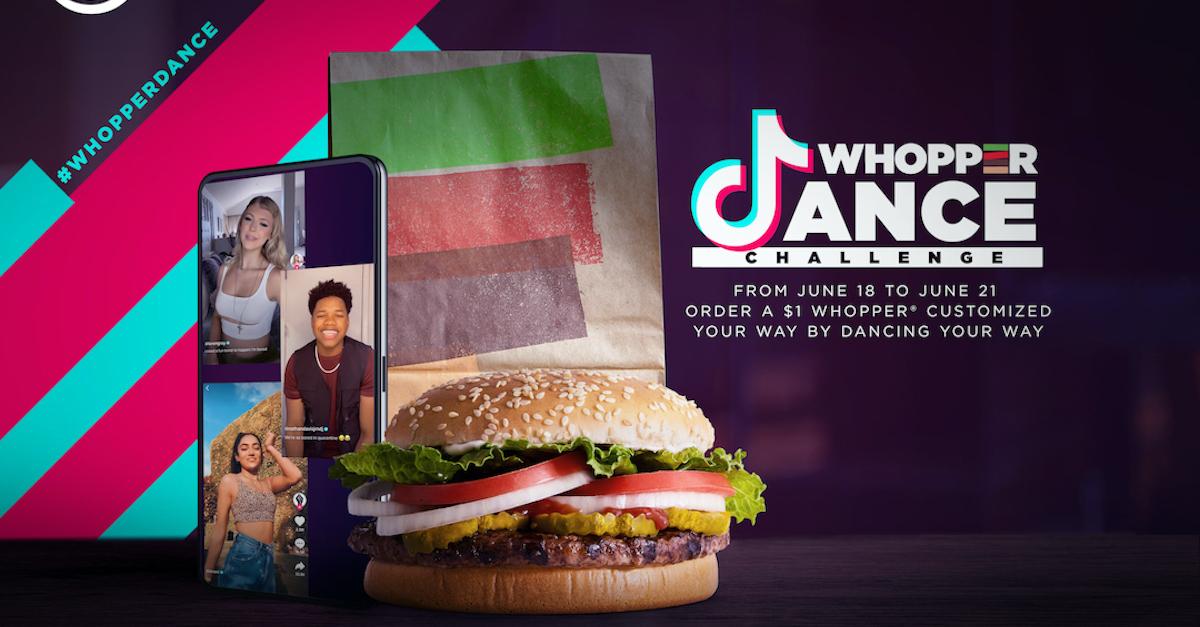 One of the greatest time-sucks of 2020 is — without a doubt — learning new choreographed TikTok dances. And although spending hours upon hours of your day scrolling through the app and learning new ~movez~ most likely won't pay the bills, advance your love life, maintain your friendships, or get your chores done, it could actually reward you with a cheap and tasty meal.
Article continues below advertisement
Burger King and TikTok have officially joined forces to reward TikTok's most talented dancers with $1 Whoppers. If you, too, are in the mood for some cheap food, here's how to get in on that $1 Whopper with your killer dance moves.
Article continues below advertisement
Here's how to get your $1 Whopper, with the power of dance.
Getting your $1 Whopper is simple. According to a press release, you'll start out by logging into TikTok and navigating to the personal page of either Loren Gray, Avani, or Nathan Davis Jr., who will each be posting different choreographed dance videos. Learn one of these dances and record your performance, using the specialized BK soundtrack and the hashtag #WhopperDance. Make sure to also follow Burger King's TikTok account beforehand.
All qualifying TikTok accounts will receive a direct message from the fast food chain, including a check-out code to be used for in-app orders that amount to $10 or more. The code will remain valid through June 28, and all orders placed through the app amounting to at least $10 will include free delivery until July 5.
Article continues below advertisement
"We are investing in our digital channels and are always looking for innovative ways to engage with guests. The BK North America team is constantly pushing into new territories and Whopper Dance on TikTok is one of these ideas," Burger King's Director of Media, Jorge Luiz R. Oliveira, said in an official statement.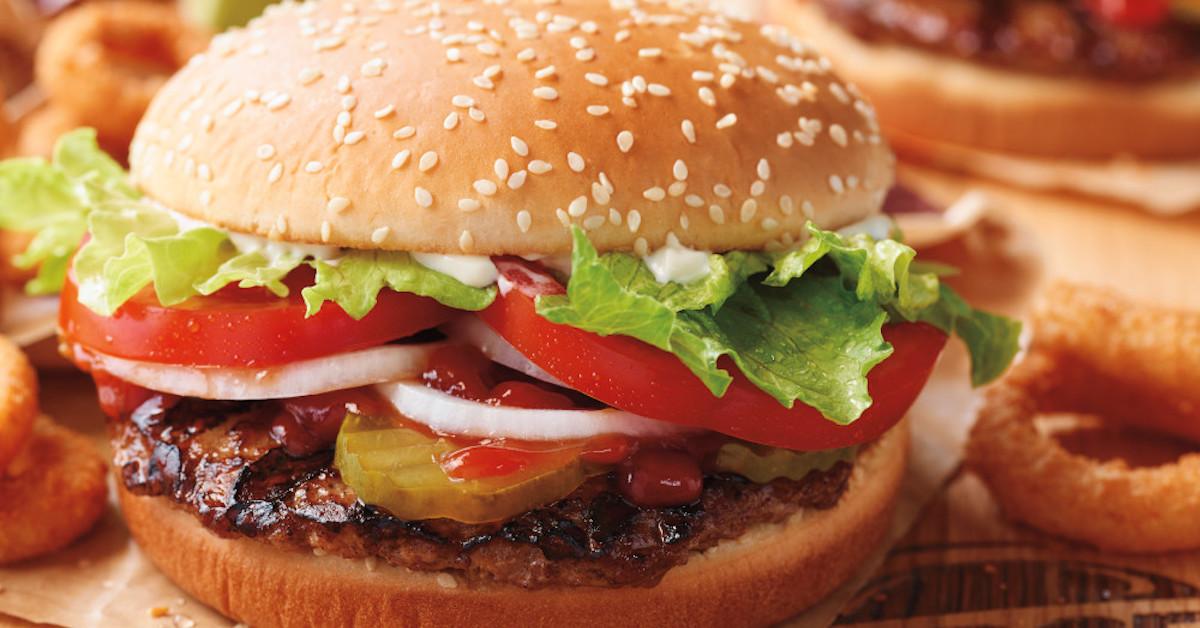 Article continues below advertisement
Right now, the beloved fast food chain is also giving out free breakfast sandwiches... to night owls only.
Burger King is doing us all a huge solid and expanding its breakfast menu for plant-based foodies and meatless Monday enthusiasts alike, with a brand-new sammy called the Impossible Croissan'wich. It features a spiced meatless sausage patty, fluffy scrambled eggs, and gooey American cheese, which is sandwiched between two halves of a buttery, flaky croissant. And the best part is, BK is giving them out to a select few customers for free.
As previously mentioned, 100,000 late-night BK customers in total will have the opportunity to get the chain's plant-based breakfast sandwich for free. To get your complimentary sammy, simply make a $1 purchase during late-night non-breakfast hours (which means we're totally getting midnight fries!). However, you'll probably want to place your order within the next few days, as the offer is only valid while supplies last.
Article continues below advertisement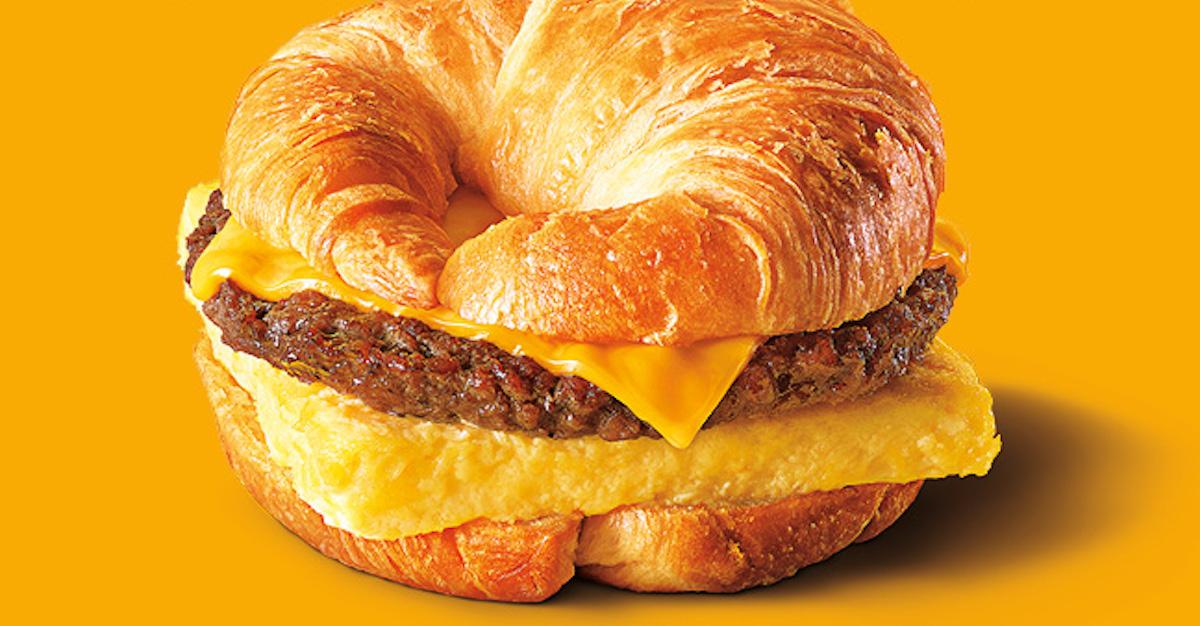 Lo and behold! Your TikTok dance skills have finally come in handy. Absolutely nothing tastes better than sinking your teeth into a $1 sandwich, so prepare to bust a move in the name of discounted lunches.