Burger King Employee Says Job Was "Supposed to Be a Stepping Stone" and Doesn't Want Promotion
A worker at Burger King says she would rather decline a promotion than be forced to deal with the added pressure of being a manager.
If you've ever worked in fast food, then you know the benefits (and drawbacks) of facing a promotion. The good news is that it means more money in your pocket. The bad news? Tons of new responsibilities that aren't always worth the pay increase. And TikTok user Nay (@baldhead_nay) understands the dilemma well.
Article continues below advertisement
She shared a TikTok video in which she says she was told about a potential promotion at Burger King, where she works, but where she also never intended to stick around. And the idea of being promoted to manager just means more stress that Nay doesn't want. Can you really blame her, though?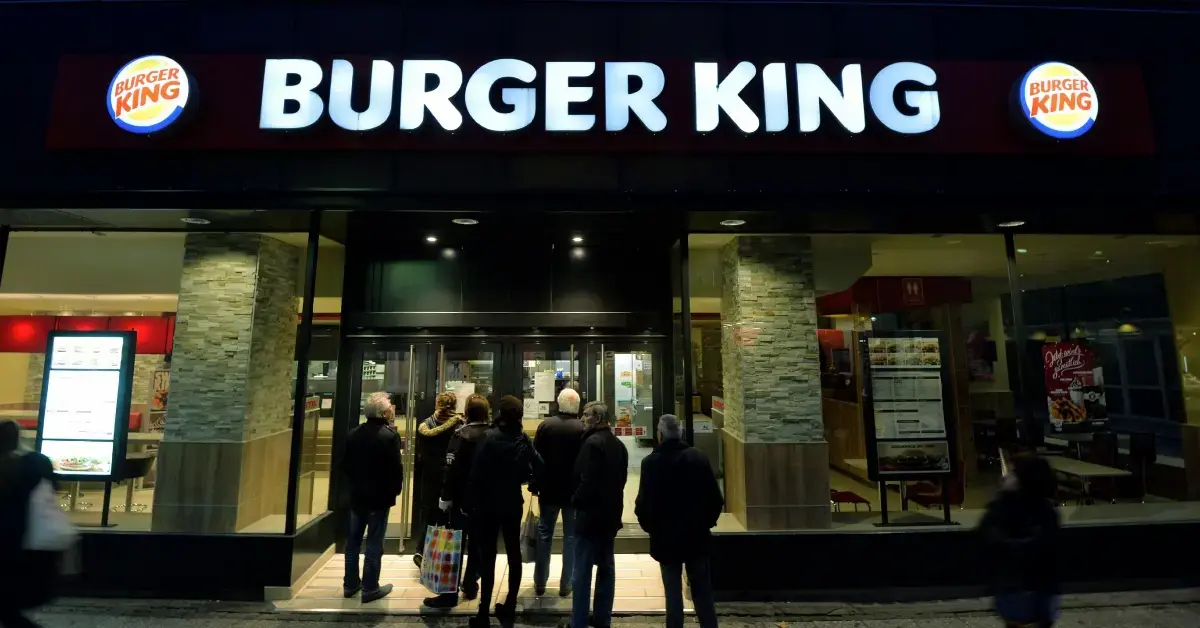 Article continues below advertisement
It's hectic enough being a cashier or line cook at a fast food restaurant. To have to manage a team of teenagers who are in those positions just sounds like glorified babysitting. Yeah, I'm good.
A Burger King worker says she doesn't want a promotion offered to her.
Nay explains in her video that she is "stressed the f--- out" about her manager speaking to the general manager about making her a manager too. She screams a defiant "no!" at her phone's camera before she struggles to put on her seatbelt in her car.
Article continues below advertisement
Needless to say, the TikTok user is not into the idea of climbing the Burger King ladder.
"[The] job was supposed to be a stepping stone," Nay explains. "I don't want to be a manager. I need to stop working so hard. That's what I do."
Article continues below advertisement
Nay then reveals that her employers told her they may need her to stay on longer than her scheduled last day before she starts a new job. And once again, Nay is fed up with the way things work at Burger King.
Even if she were to entertain the idea of staying on as a manager, she doesn't love the thought of dealing with a team of immature teenagers as her employees. I mean, she's not wrong there.
Article continues below advertisement
Other fast food workers agree they would rather not take on more responsibility.
The comments under Nay's video show how much other fast food employees, past and present, agree with her disinterest in being promoted to manager at Burger King. One of the top comments says, "I don't wanna lead, please leave me alone."
Someone else shared their own experience as someone in charge: "I had so much anxiety as a director I had to quit and now I'm a part time employee somewhere else."
Article continues below advertisement
And another user has a trick to make sure Nay isn't approached about a promotion again. "Brooo they told me the same thing 'cuz I am a hard worker, guess what I did ... I purposely made myself slow and a lil lazy so now they don't ask." I mean, it isn't the worst strategy in the world if you really don't want to go further at Burger King than where you're at now."
Article continues below advertisement
Luckily for Nay, she is on her way out anyway. And, as she says in her video, Burger King wasn't meant to be a long-term plan. And plenty of other TikTok users understand exactly where Nay is coming from.
On the outside looking in, it might seem like the dream to be offered a manager position at Burger King or somewhere similar. It has to be better than being on the bottom rung, right? According to the comments under Nay's video, that's a painfully wrong assumption.