TikToker Declares Fast Food a "Waste of Money," Says Buy Prepared Food From Supermarkets Instead
A Walmart customer swears by the chain's prepared meals, urges other TikTokers to ditch fast food in lieu of the store's offerings.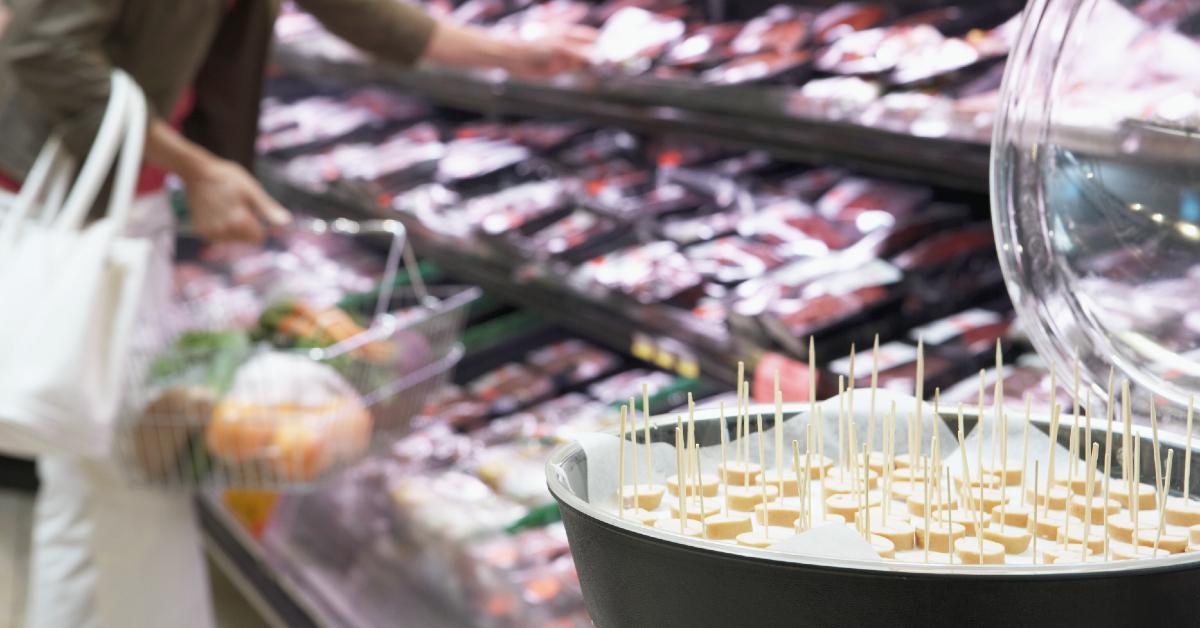 You know that inflation's getting bad when eating out at fast food locations seems like a pricey proposition. CNET reported that on average, fast-food menu costs spiked about 13% in 2022, with popular chains like Wendy's and Chick-fil-A as having some of the highest markups during this inflationary period.
Article continues below advertisement
There are a couple of ways folks can deal with this issue, especially if they normally rely on getting fast food for their meals. They could either suck it up and find a way to pay for it, start eating out less, and prepare some of, if not all, of their meals at home.
Of course, that might not be a cost or time-effective solution for some folks who may not be able to meal prep for days at a time, and whatever living situation they're in may prohibit them from getting a new job or getting more hours at work. And working to afford fast food doesn't seem worthwhile, unless, of course, it is for you.
So what's a person to do? TikToker @bikelifej has an idea" head to Walmart.
Article continues below advertisement
In a now-viral video that's raked in over 845,000 likes on the popular social media platform, @bikelifej shows off a plastic container he purchased at Walmart of ready-made food. Inside of it are 8 boneless wings and two piles of potato wedges.
Article continues below advertisement

He says in the clip: "Y'all thought I was joking when I said it but I'm dead serious, stop giving these fast food places your money. I was hungry on lunch, and ran to Walmart, for five dollars and forty-seven cents. 8 piece boneless wings, fresh potato wedges."
Article continues below advertisement

He opens the container, showing off the food. For comparison, Wingstop sells its boneless wings for 70 cents each. Buffalo Wild Wings sells a 10 boneless wings and fries meal for $9.99. However, some might argue that these locations aren't exactly "fast food" places.
Article continues below advertisement

Menu prices at popular franchises like McDonald's vary from state to state: a 10-piece Chicken Nugget meal at Mickey D's costs $5.99 (which includes a drink) in some Florida locations, and in some spots in Massachusetts, it could cost you as much as $11.59.
Article continues below advertisement

There are tons of folks who've shared their own Walmart prepared food money-saving hacks, like this Travel Toast blog that highlighted how the retailer's rotisserie chickens go down to half-price after 8pm.
Article continues below advertisement

There are a number of folks on TikTok calling out various chains for increasing its prices, like one user who put KFC on blast for charging $57 for a 16 piece bucket of chicken with 8 biscuits.
Article continues below advertisement

There are some ways to save money when going out to eat fast food, but it usually requires customers to download mobile applications for their favorite franchise eateries. McDonald's, for instance, has various coupons and meal deals on its app that customers can use for some steep discounts on their favorite items.
Article continues below advertisement

There are also rewards points you can then redeem for free or discounted items as well. However, if you're a fan of the prepared foods that Walmart and other supermarkets offer, then you might want to check them out as well to save a bit of cash when you're grabbing food on the go.
TikTokers seem split on the flavor/quality of the food, however.