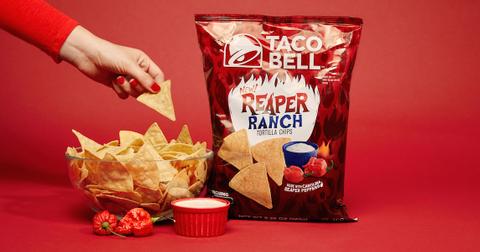 Taco Bell's Reaper Ranch Chips Are (Almost) Too Hot to Handle
By Lizzy Rosenberg

Updated
Taco Bell's line of pre-packaged tortilla chips just got way hotter, people, and I am genuinely dying to try them. The latest and greatest flavor in question, Reaper Ranch, perfectly emulates the taste of Reaper Ranch Fries, which the chain released earlier in 2019.
And if you're looking to get a taste for yourself, here's where to buy Taco Bell's Reaper Ranch Chips. But beware: these babies are seriously sweat-inducing. I would definitely grab a glass of water beforehand, if I were you.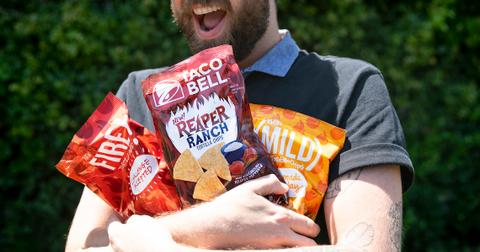 Like I said, Reaper Ranch Chips are an ode to the Tex Mex chain's Reaper Ranch Fries, which were first introduced to Taco Bell menus across the country earlier this year. According to the brand, the sauce on the fries takes on the taste of the notoriously hot Carolina Reaper Pepper, which is a dangerous hybrid of the Ghost and Habanero Peppers. 
Now in the form of tortilla chips, Taco Bell's Reaper Ranch Chips are packing heat into every bite.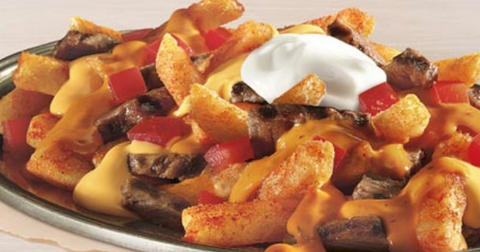 Here's where you can buy Taco Bell's Reaper Ranch Chips:
If you think you might be ready to try Reaper Ranch Chips for yourself, prepare to experience a "cool blast of ranch," according to the press release, prior to setting your mouth ablaze. They are most definitely a force to be reckoned with.
Reaper Ranch Chips are currently available at regional and national retailers nationwide, including CVS, 7-Eleven, Walmart, and Circle K. They also plan to expand to Kroger and Walmart's shelves by the end of the month, so that's definitely good news.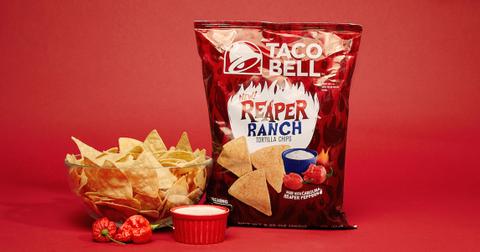 Reaper Ranch Chips come in 3.5-ounce and 9.25-ounce bags, according to the press release, so it goes without saying I'm getting the largest possible size. However, you'll want to take note of the fact that price will vary by outlet, and they will only be available for a limited time.
Yep, you heard that loud and clear, folks — you'll want to get your hands on these babies as soon as humanly possible. Missing out would be a major disappointment to nacho nights everywhere. I have faith in you.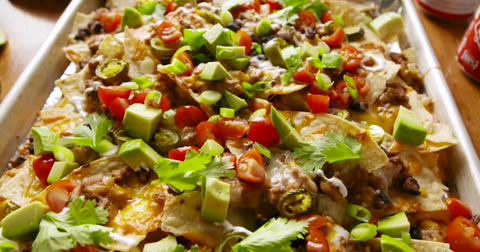 Each chip flavor is vegetarian, gluten-free, and Kosher, and unlike the newest addition to the lineup, the other core flavors are permanently available in stores. Yas kween.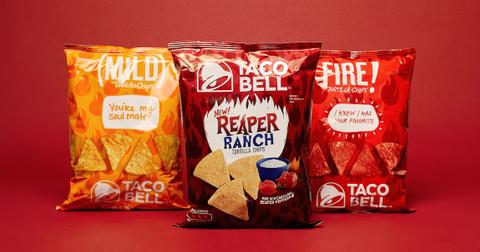 It brings me a tremendous amount of joy that I can now conquer Taco Bell's Reaper Ranch flavor in the form of chips, and — most importantly — in the comfort of my own home, so nobody can see my tears of pain. 
Now excuse me as I purposely set my mouth on fire. These are definitely upping the ante for spicy snacks everywhere as one of the hottest chips in existence. For real — these bring the phrase "eating through the pain" to an entirely different level.