Are '90 Day Fiance: Before the 90 Days' Couple Caleb and Alina Still in a Relationship?
Caleb Greenwood and Alina Kash are one of the new couple featured on Season 5 of '90 Day Fiancé: Before the 90 Days.' Are the pair still together?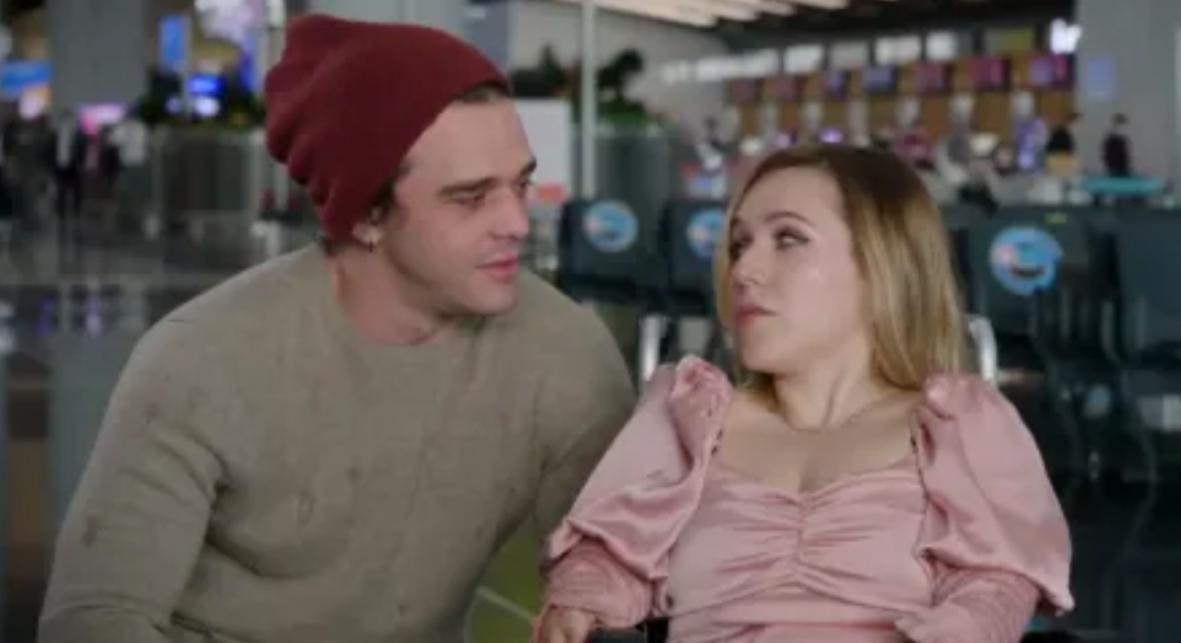 The TLC reality series 90 Day Fiancé has been captivating audiences since its premiere in 2014. The show follows hopeful couples who have applied for or have received their K-1 visas and must be married within 90 days to stay in the United States. After sparking a popular franchise on the network, it expanded its universe with a few spinoffs such as 90 Day Fiancé: Happily Ever After? and 90 Day Fiancé: Before the 90 Days.
Article continues below advertisement
90 Day Fiancé: Before the 90 Days features couples who feel they're ready to take their long-distance relationship to the next level but also have some obstacles to overcome. One of the couples featured in Season 5 of the series are Caleb Greenwood and Alina Kasha.
The two developed a friendship as teenagers on social media but lost touch, and 13 years later, the two unexpectedly matched on a dating app when Caleb planned a trip to Russia, where Alina lives.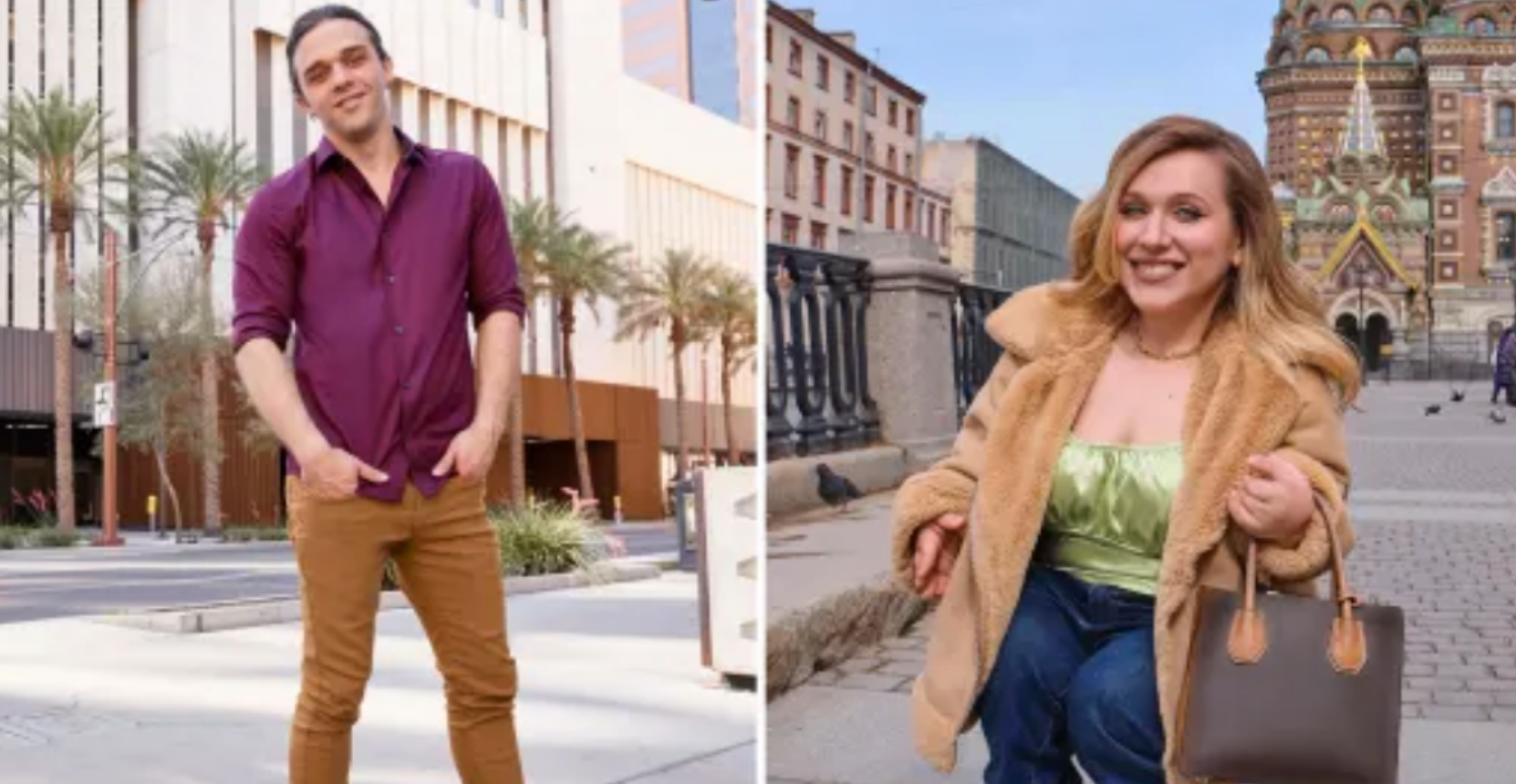 Article continues below advertisement
The two didn't reunite face to face but rekindled their virtual friendship, which turned into something so much deeper. But are they still together? Keep reading to find out the status of their relationship.
Are Caleb Greenwood and Alina Kasha from '90 Day Fiancé: Before the 90' Days still together?
Due to the COVID-19 pandemic, Russia's borders are closed, so Alina and Caleb plan to meet for the first time in Turkey. Alina and Caleb, along with Alina's roommate and protective bestie Elijah make the trip.
Article continues below advertisement
Alina can't stand or walk for long periods due to her condition and mainly has to rely on her wheelchair. She's worried that when Caleb gets off the plane, he won't like her anymore because of her dwarfism. Will Caleb be able to adjust to her needs?
In an interview before the new season, Alina spoke to ET about why she wanted to be on the reality series with Caleb. The 27-year-old shared, "If I didn't do it, otherwise I would always wonder. 'What about Caleb?' you know?"
She also talked about what drew her to the 28-year-old: "Our sense of humor is kind of similar, and it's pretty important to have fun and everything. And he also loves traveling, and he's outgoing."
Article continues below advertisement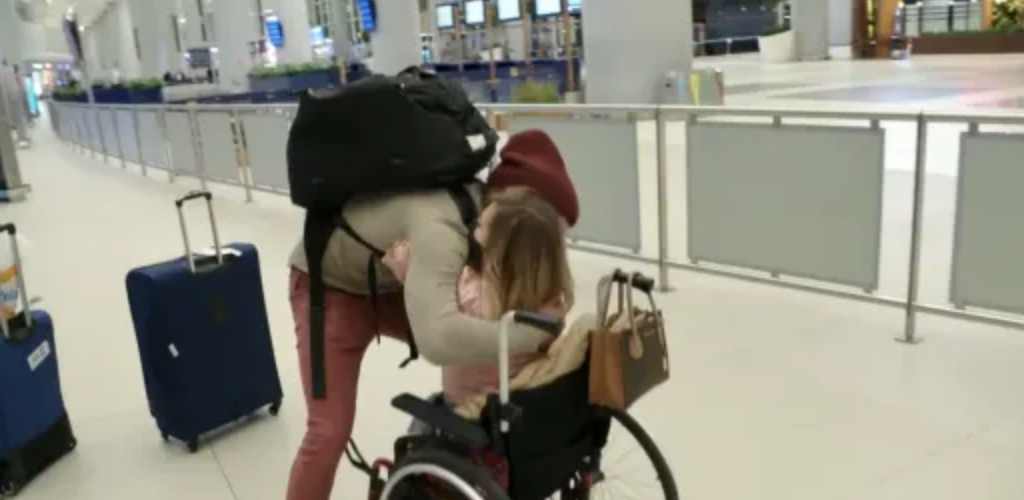 Alina continued, "He has aspirations in life, so that just really attracted me. And he seemed like someone I want to get to know better and someone I can confide in because we also know each other for such a long time." Alina also recalled when she finally met Caleb for the first time. She admitted, "I was really, really nervous, to the point where I wanted to throw up a little bit."
We don't know if the 90 Day Fiance: Before The 90 Days couple is still together, but according to Alina, it's going to be an interesting and exciting ride for her and Caleb. As from what fans can expect from the pair, she noted, "Buckle up. Get ready. It's going to be a fun ride and cute."
You can catch Alina and Calen on new episodes of 90 Day Fiancé: Before the 90 Days starting Sunday, Dec. 12 at 8 p.m. EST on TLC.