Miami Heat Player Caleb Martin Was Raised in a 300-Square-Foot Trailer With His Two Brothers
NBA twins Caleb and Cody Martin attribute all their success to their single mom Jenny Bennett. Here's everything we know about their family.
Miami Heat player Caleb Martin is one to watch. Although was a college basketball sensation for years, it wasn't until May 2023 that he garnered national attention after the Eastern Conference final game 7 where Miami Heat went up against the Boston Celtics.
Caleb started for the first time in the series and played for 45 minutes, accumulating 26 points on 11-of-16 shooting. He also grabbed 10 rebounds to ultimately help Miami Heat conquer the Celtics 103 to 84 and ultimately advance to the NBA Finals.
Article continues below advertisement
Caleb is being praised for his skill. But many folks are wondering what the backstory on Caleb is. Where is he from and who are his parents? Also, did we mention that he's a twin? Caleb's twin brother is Cody Martin, who is also a basketball superstar.
Article continues below advertisement
Who are Caleb Martin's parents?
Caleb and Cody's mother is Jenny Bennett, who raised her kids as a single mom. As for the boys' father, there is no information available on him. Caleb and Cody also have an older brother named Raheem.
Raheem, Caleb, and Cody were brought up in a 300-square-foot trailer in Cooleemee, N.C., a town with a population of just over 900, according to the Reno Gazette Journal.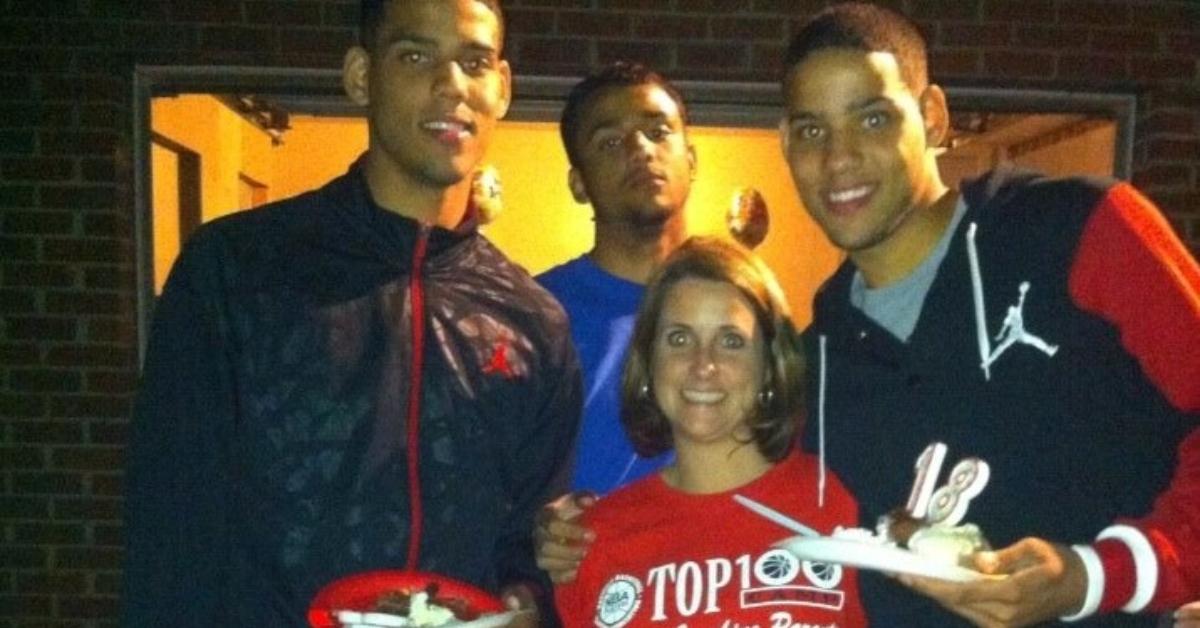 Article continues below advertisement
Jenny worked three jobs, including a scan analyst position at the grocery store Food Lion. She woke up at 2 a.m. every morning and tried to be home by 3 p.m. to be with her sons after school. To make sure there was enough food on the table for her children, she sometimes went without eating.
Jenny first got pregnant with Raheem as a teen and was kicked out of her family's house. Two and a half years later, she welcomed Caleb and Cody.
Article continues below advertisement
The environments she raised her boys in weren't always ideal. In fact, Caleb claimed that he and his brothers saw drug deals and shootings at one apartment complex they lived in.
However, the boys knew she was trying her absolute best and couldn't be more grateful. "I know it might sound cliché and corny, but she's our hero," Caleb told the outlet.
He added: "Cody and I will reminisce about our childhood and we now notice all of the stuff she didn't let us in on when we were little, all of the stuff we realize now. It was hard, but she made a lot of sacrifices like not eating certain nights and passing up job opportunities because she had no help at home and had to be there for us."
Article continues below advertisement
Caleb and Cody, who played college basketball for two seasons at North Carolina State, later transferred to the University of Nevada after receiving full-ride scholarships with the Nevada Wolf Pack. They credit all their success to their mother.
In 2020, the boys tried to repay their mother for just some of what she's done for them with a new car.
"Used to get evicted. Now I bought my momma a car. I'm so thankful," Caleb wrote on his Instagram Story alongside a photo of Jenny cheesing from the driver's seat.
Article continues below advertisement
What is Caleb Martin's ethniticity?
Caleb and Cody are biracial. Their mother Jenny is white and their father, whose identity is unknown, was Black. It is unclear if they have the same father as their older brother Raheem, who is also biracial.