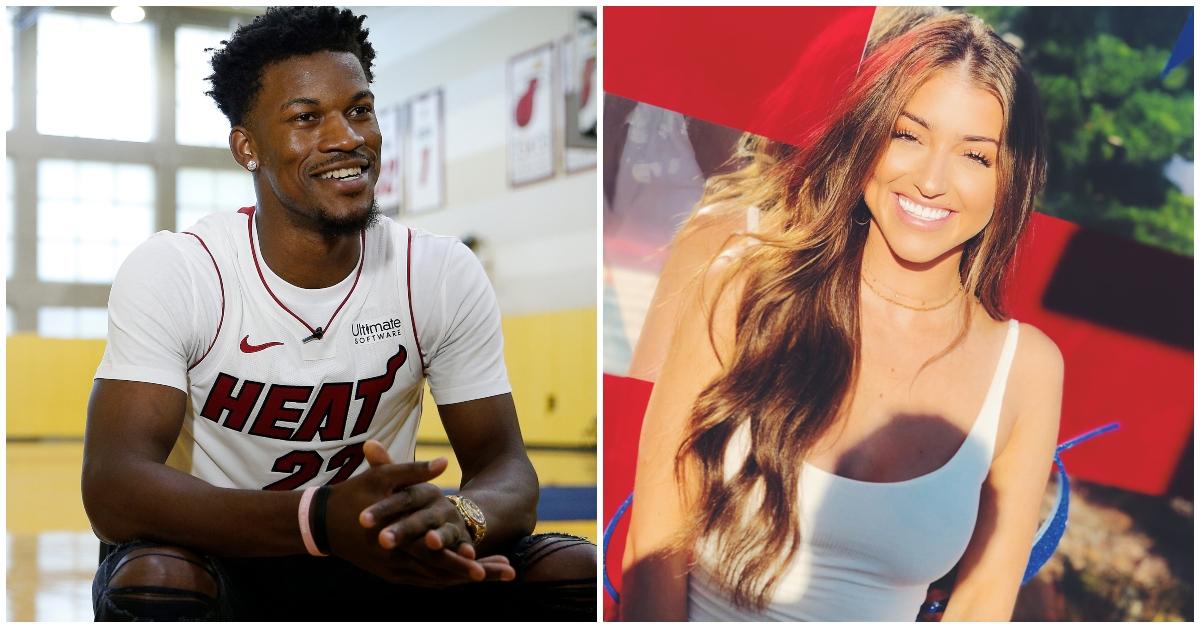 NBA Star Jimmy Butler Keeps His Love Life Under Wraps
It's tough being a celebrity, public figure, or high-profile athlete. Everyone wants to know every detail about your personal life, down to the very socks that you wear. If you accomplish a lot and receive a ton of exposure, people are going to inevitably develop crushes on you.
Article continues below advertisement
And then they wanna know if you're romantically involved with someone, because, well, maybe they wanna shoot their shot.
So it's no wonder why everyone's searching for details on Miami Heat star's Jimmy Butler's girlfriend.
So, does Jimmy Butler have a girlfriend in 2020?
In late October of 2019, Jimmy missed the Heat's opening game against the Memphis Grizzlies in order to be present with his girlfriend, model Kaitlin Nowak, during the birth of their daughter.
Jimmy didn't really offer up any details and, in his trademark laconic fashion when it comes to discussing family matters, only offered up the following Instagram quote to touch upon the birth of his baby girl.
Article continues below advertisement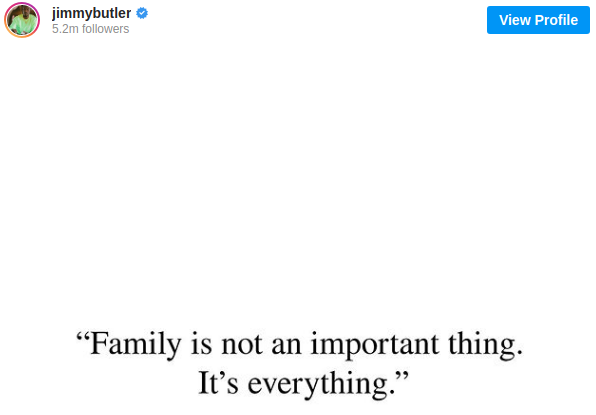 Kaitlin graduated from the University of Nebraska-Lincoln, getting a degree in Public Relations, Advertising, and Applied Communication. She reportedly gave birth to their daughter on Oct. 23, 2019, which is around the same time that Jimmy notified Heat ownership he'd be missing games.
The Miami Heat even reported news of the baby's birth on Twitter, congratulating the player and his girlfriend.
Article continues below advertisement
Kaitlin has been spotted on a few occasions sitting courtside as Heat games, cheering Jimmy on. Kaitlin's sparse social media presence doesn't help when it comes to peepin' any details about her personal life either.
Article continues below advertisement
She's uploaded photos of her with what appears to be her mother and siblings but isn't the most active of Instagrammers.
Article continues below advertisement
Jimmy Butler's list of ex-girlfriends includes actress Shay Mitchell.
The basketball phenom was linked to actress, model, author, and entrepreneur Shay Mitchell in 2018. You recognize Shay from her work on The Heiresses, Dollface, You, and Pretty Little Liars, not to mention several popular music videos, including Nick Jonas's video for his song "Under You."
However, by January 2019, the couple was no longer together, according to London's Daily Star. And just like Jimmy, Shay welcomed a baby girl last year with her current boyfriend, Matte Babel.
Article continues below advertisement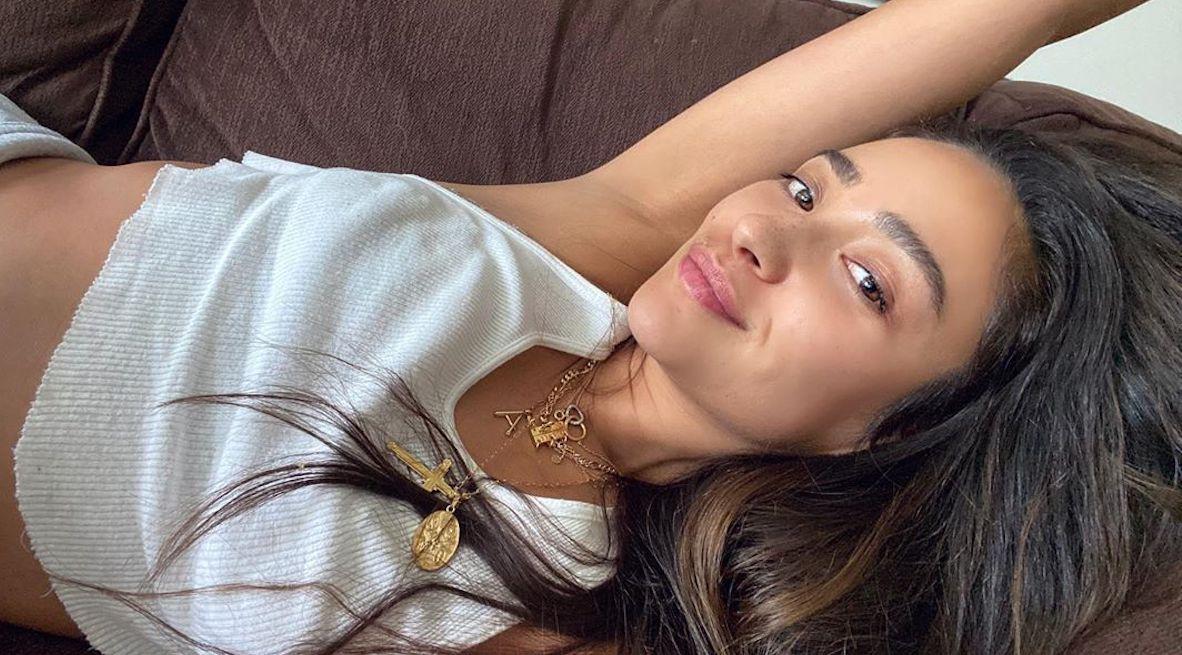 Then there was his rumored relationship with brunette beauty Charmaine Piula. Jimmy actually posed in a lot of photos with Charmaine and it looked like the two of them were in an actual relationship with one another.
Article continues below advertisement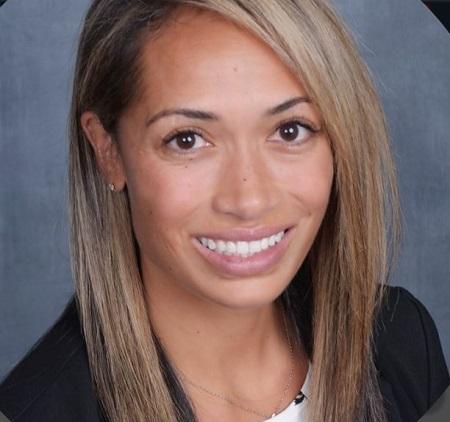 There were also rumors that Jimmy was romantically linked to Miley Cyrus (yes, that Miley Cyrus) back in 2013. Even though the two were spotted together at a few events, many think that there really wasn't anything between the two of them aside from mutual admiration.
As Jimmy's Instagram bio reads, "What I don't have, I don't need. What I don't need, I don't have."