Miami Heat Superstar Jimmy Butler Keeps His Love Life Under Wraps
While Jimmy Butler has no problems being candid about his career, he's pretty quiet about his personal life, including his girlfriend.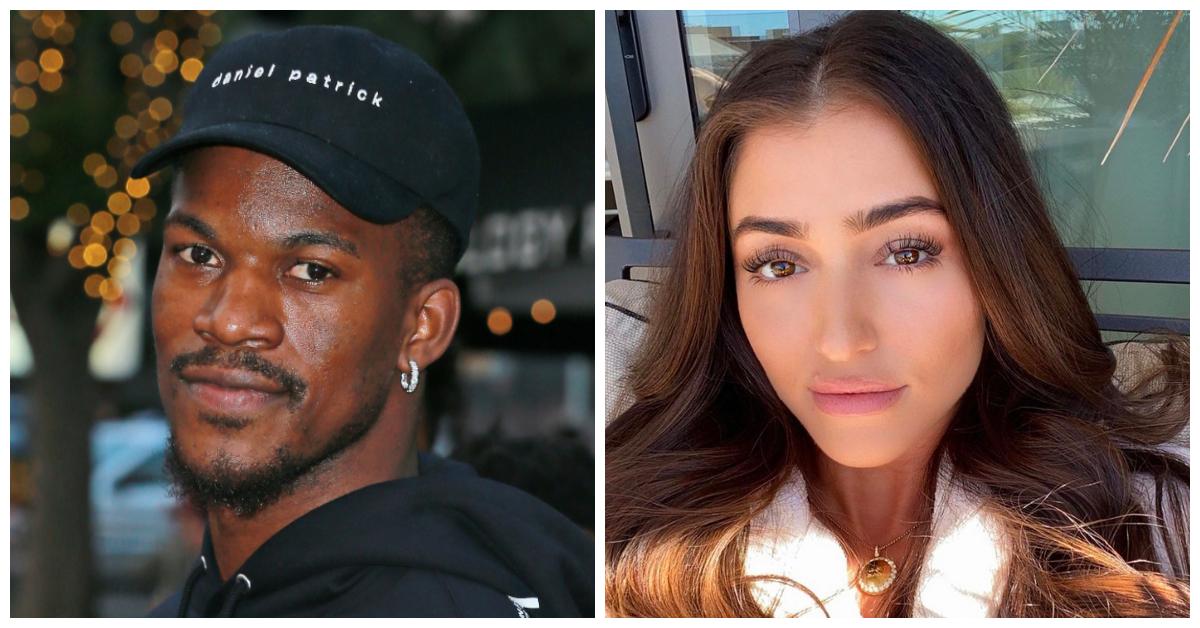 Despite all the perks of fame, it's hard being a celebrity, public figure, or high-profile athlete. Everyone wants to know every detail about your personal life, down to the very socks that you wear. If you accomplish a lot and receive a ton of exposure, people are going to inevitably obsess over you.
Article continues below advertisement
And they also want to know if you're romantically involved with someone because, well, maybe they want to shoot their shot. So it's no wonder everyone's searching for details on Miami Heat star Jimmy Butler's girlfriend.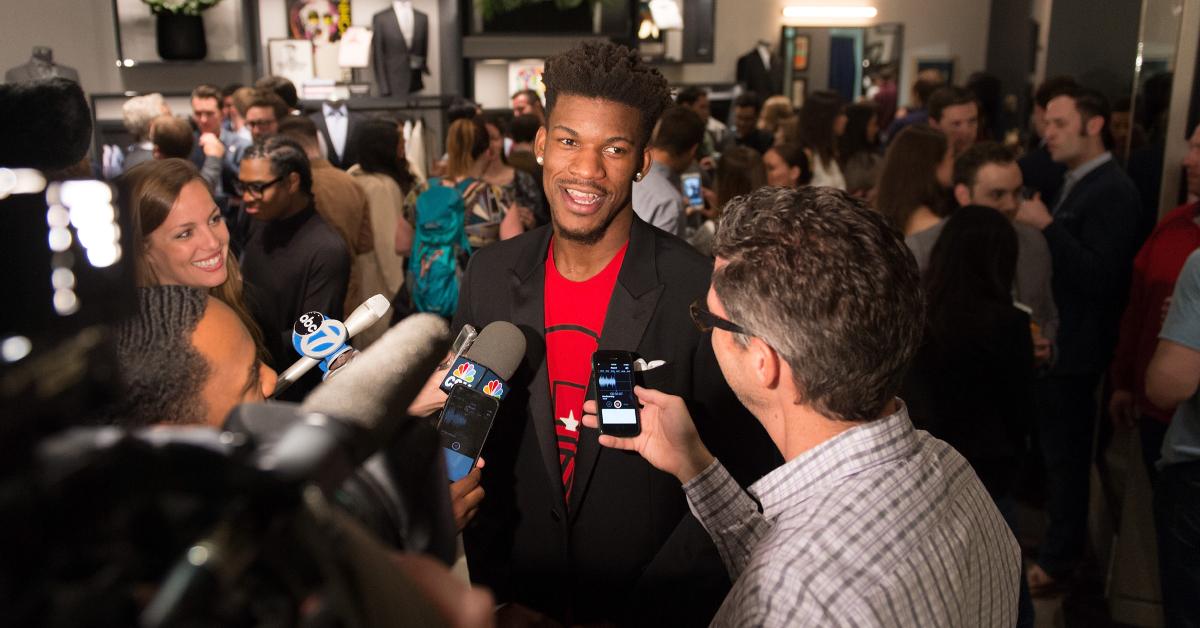 Article continues below advertisement
So, does Jimmy Butler have a girlfriend?
In late October 2019, Jimmy missed the first three games of the 2019-20 NBA regular season in order to be with his girlfriend, Polish-American model Kaitlin Nowak, during the birth of their daughter, Rylee. He didn't say much about his baby girl, simply sharing the quote, "Family is not an important thing. It's everything," via Instagram.
Jimmy eventually opened up about becoming a father, telling the media via NBC Miami, "I know I can handle it. It's fun. Hell, I get to be a dad, and I get to hoop."
"I started looking a life different a long time ago, but I definitely look at it way differently now," he added. "I feel like every time I leave the house, every time I hop in the car, any time I do anything I'm like, 'Yo, I've got to make it home.' And I look forward to having that feeling for the rest of my life."
Article continues below advertisement
For those wondering, Kaitlin graduated from the University of Nebraska-Lincoln with a bachelor's degree in public relations, advertising, and applied communication. Shortly after graduating college, she packed up and moved to California to pursue a modeling career.
Article continues below advertisement
Kaitlin has been spotted on numerous occasions sitting courtside at Heat games, cheering Jimmy on. She's also attended several other sporting events with Jimmy, including Super Bowl LIV. Kailtin's social media accounts are private, which doesn't help when it comes to peepin' any details about her personal life.
But, in an effort to keep Rylee out of the public eye, both Kaitlin and Jimmy refrain from sharing photos of her.
Jimmy Butler's list of ex-girlfriends includes actress Shay Mitchell.
The small forward was linked to actress, model, author, and entrepreneur Shay Mitchell in 2018. You may recognize Shay from her work on The Heiresses, You, Dollface, and Pretty Little Liars, not to mention several appearances in popular music videos, including Nick Jonas's video for his song "Under You."
Article continues below advertisement
By January 2019, the couple split; Shay has since welcomed two daughters with her boyfriend, Matte Babel.
Then there was his rumored fling with brunette beauty Charmaine Piula. Jimmy actually posed in a lot of photos with Charmaine and it looked like the two of them were in an actual relationship with one another.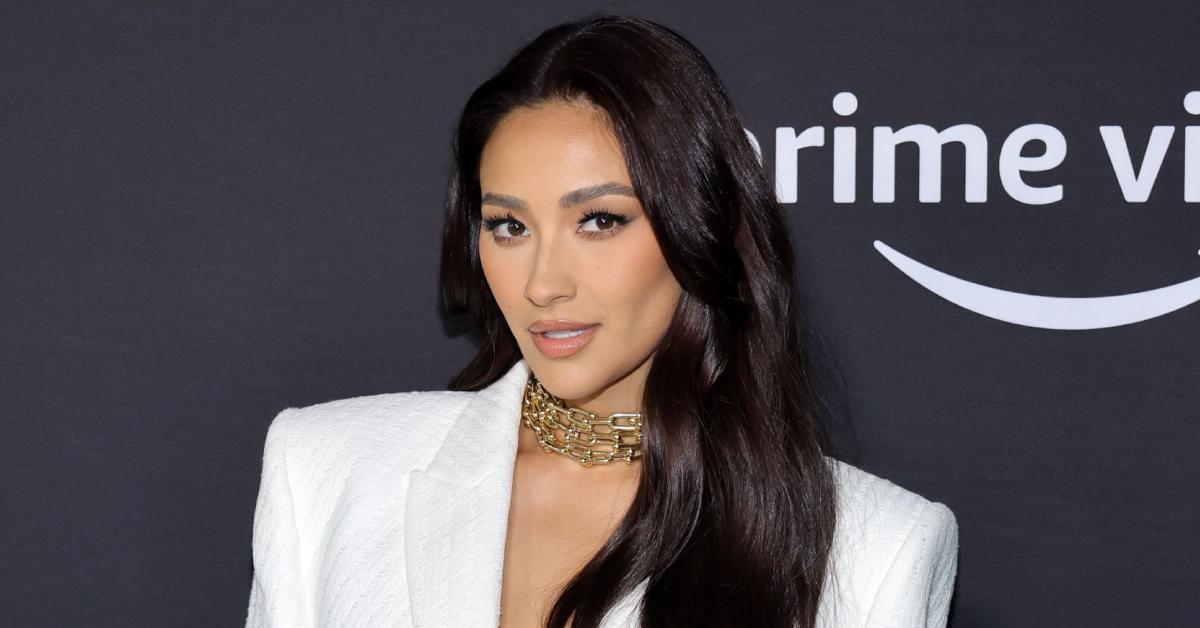 There were also rumors that Jimmy was romantically involved with Miley Cyrus (yes, that Miley Cyrus) in 2013. Even though the two were spotted together at a few events, many think that there really wasn't anything between the two of them aside from mutual admiration.
As Jimmy's Instagram bio reads, "What I don't have, I don't need. What I don't need, I don't have."