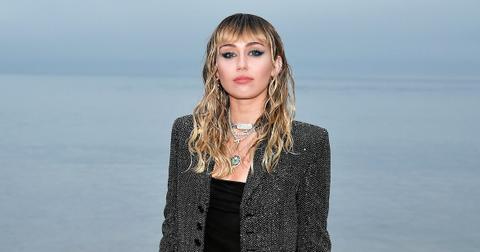 Miley Cyrus on Dating Amid a Global Pandemic: "I Do a Lot of FaceTime Sex"
By Shannon Raphael

Updated
Liam Hemsworth and Miley Cyrus rocked the world of pop culture geeks when the gorgeous pair split after 10 years of on-and-off dating in August 2019. A month later, Miley was spotted kissing Kaitlynn Carter from The Hills, and they were truly inseparable for two months until they also called it quits. Then, shortly after, Miley moved on to Australian musician Cody Simpson before they split in August 2020.
Article continues below advertisement
Who is Miley Cyrus dating? What happened with Cody? Stay tuned for everything you need to know about the 28-year-old's ever-exciting dating life as of right now.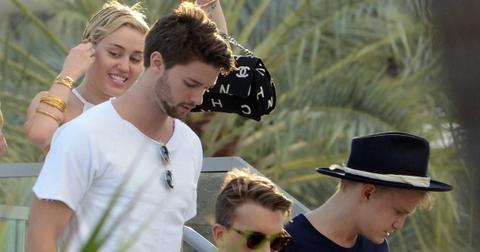 Article continues below advertisement
Who is Miley Cyrus dating? She split with Cody Simpson in summer 2020.
The romance rumors between Miley and Cody have been going on since 2014 (but more on that later) and they resurfaced when the couple was spotted at an L.A. grocery store on Oct. 3, 2020 according to TMZ. The two were perusing the sushi section and when they sat down, Miley was on Cody's lap and the two began kissing.
An onlooker also told TMZ that the two looked to be having an intense and emotional conversation together, and that their PDA was continuous throughout the time they were at the store. Any skeptic who thinks that this was a PR stunt would be interested to know that Cody and Miley bolted once they realized that people were spotting them together.
The two proceeded to date for almost a year, until they decided to part ways to "individually just working on [them]selves to become the people that [they] wanna be," Miley told TMZ.
Although we're totally heartbroken, it sounds like Miley is fine with it, and ready to be single for a while. She may be out of the dating game for the foreseeable future.
Article continues below advertisement
Miley and Cody had been friends for years.
Cody and Miley have a long history together, and have been hanging out together since 2014. The pair would hang out when Cody was dating Gigi Hadid, and Miley was with Patrick Schwarzenegger. Miley even attended Cody's 18th birthday party in 2015, where she held the pizza cake for the singer.
Article continues below advertisement
In 2015, Cody shut down rumors that he and Miley were dating on the Zach Sang Show, but he did confirm that they were great friends, and that she was helping him adjust to life in L.A. (Miley is originally from the Nashville area).
"We're mates who have sort of similar views on stuff," Cody said in the interview when asked if he and Miley would ever collaborate on a song. "We get along super well. She's like the chillest, she's the coolest girl I've ever met here, in L.A."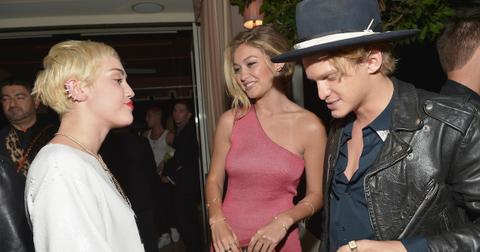 Article continues below advertisement
Clearly, the two had a strong connection, and hopefully they'll be able to stay friends, but Miley also told TMZ they've been friends for 10 years, and "that's not going to change."
Miley Cyrus was single going into 2021.
In December 2020, Miley offered an update on her dating life.
"This time has been really interesting and challenging for any sort of dating or meeting people," she said on The Howard Stern Show. "I do a lot of FaceTime sex — it's the safest sex. I'm not getting COVID. I am definitely not going to be doing anything that's irresponsible for myself or for other people … it's just ridiculous for anybody that won't take the right precautions to keep each other safe. It's f--ked up."
Article continues below advertisement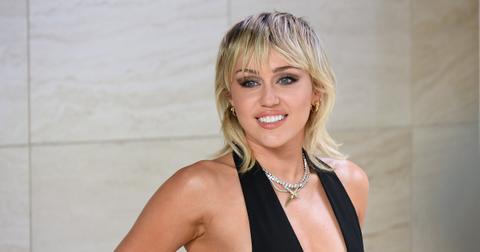 "I love people, I love who I love, I've had relationships with all genders and I'm down," Miley added. "Right now I'm kind of in the mood for some D, but I'm down for whatever, honestly."
While Miley seemed to enjoy her time with Cody, we're glad she's taking some time for herself. Dating is exhausting, and we all need a break every once in a while.