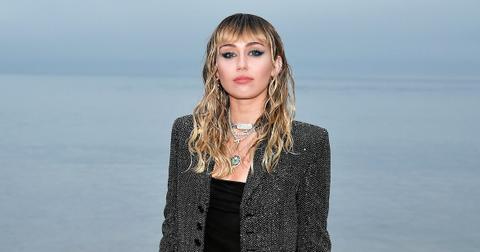 Miley Cyrus Let Liam and Kaitlynn "Slide Away" but Is She With Cody Simpson Now?
By Shannon Raphael
Ever since it was announced that Liam Hemsworth and Miley Cyrus were splitting after 10 years of being together and nine months after tying the knot, Miley's been doing her own thing when it comes to dating. She was first spotted with Kaitlynn Carter from The Hills and the pair was inseparable for two months until they also called it quits. Now, Miley might be dating a fellow singer who used to hang out with her and another boyfriend.
Who is Miley Cyrus dating? She was just spotted with Australian singer Cody Simpson (it seems she has a penchant for Aussie men), and the two were seen getting cozy together. But, is this the beginning of a new relationship or just a glimpse into an already close friendship?
Who is Miley Cyrus dating?
The romance rumors between Miley and Cody have been going on since 2014 (but more on that later) and they resurfaced when the couple was spotted at an L.A. grocery store on Oct. 3 according to TMZ. The two were perusing the sushi section and when they sat down, Miley was on Cody's lap and the two began kissing.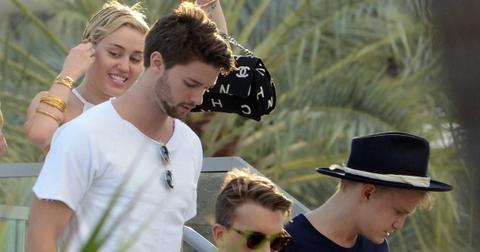 An onlooker also told TMZ that the two looked to be having an intense and emotional conversation together, and that their PDA was continuous throughout the time they were at the store. Any skeptic who thinks that this is a PR stunt would be interested to know that Cody and Miley bolted once they realized that people were spotting them together.
The coupling would come after years of friendship between the two, and this is the first time they have been single at the same time since meeting.
Miley and Cody have been friends for years, and he called her the "coolest girl in L.A."
Cody and Miley have a long history together, and have been hanging out together since 2014. The pair would hang out when Cody was dating Gigi Hadid, and Miley was with Patrick Schwarzenegger. Miley even attended Cody's 18th birthday party in 2015, where she held the pizza cake for the singer.
In 2015, Cody shut down rumors that he and Miley were dating on the Zach Sang Show, but he did confirm that they were great friends, and that she was helping him adjust to life in L.A. (Miley is originally from the Nashville area).
"We're mates who have sort of similar views on stuff," Cody said in the interview when asked if he and Miley would ever collaborate on a song. "We get along super well. She's like the chillest, she's the coolest girl I've ever met here, in L.A."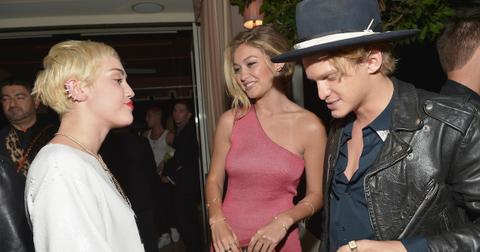 Four years later, Cody's words are being seen as proof that there was always a connection between the two.
Though this new romance would be a breath of fresh air for Miley, we can't help but think that she and Cody would also make some great music together too.