"Flowers" Left Gossipers Suggesting Liam Hemsworth Cheated on Miley Cyrus — Did He?
Miley Cyrus's smash hit "Flowers" prompted gossip groups to say Liam Hemsworth cheated on her with 14 women. Are the rumors true? Here's what we know.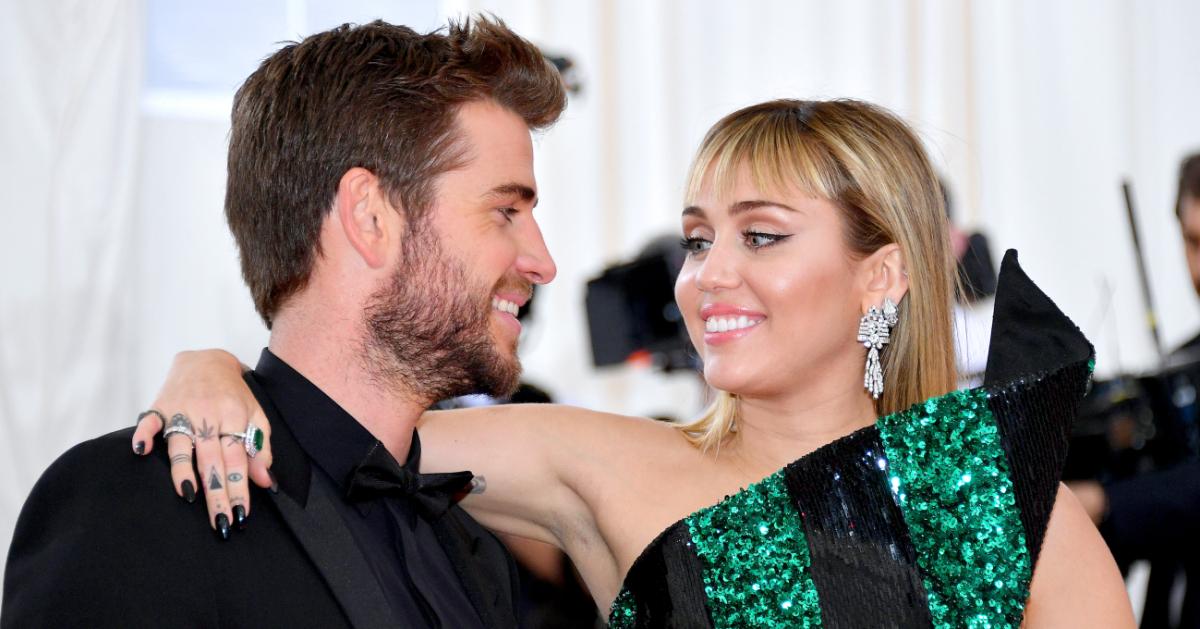 The story of Miley Cyrus and Liam Hemsworth's romance is one for the ages in terms of celebrity relationships. However, the circumstances of their 2019 split were messy, to say the least. Even long after their union dissolved, the two aren't exactly on the best terms.
Article continues below advertisement
With the release of Miley's song "Flowers" seeing her seemingly shade Liam, fans are once again discussing the past couple and what exactly went down between them. Some are even going as far as saying Liam cheated on Miley — with 14 women, StyleCaster reported, So, was the Geralt of Rivia replacement actually unfaithful to Miley? Here's what we managed to uncover.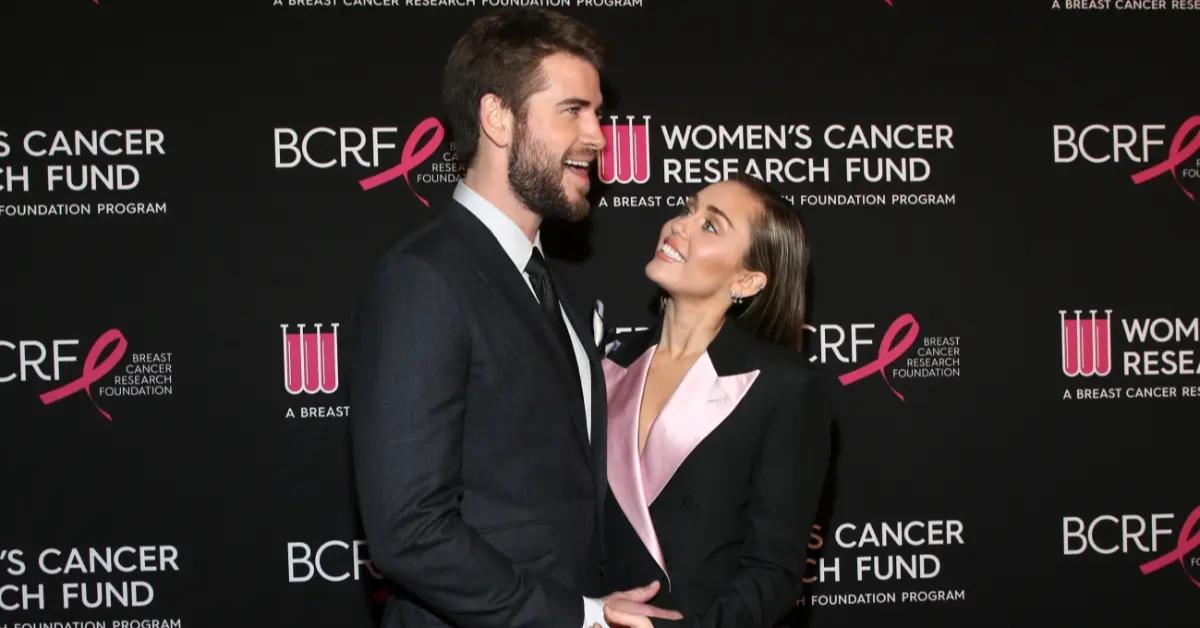 Article continues below advertisement
Did Liam Hemsworth really cheat on Miley Cyrus?
Although things didn't exactly end well between Liam and Miley, there have been no confirmed instances of the actor cheating on the singer. In the wake of her releasing "Flowers," a rumor began catching steam on Twitter. It insinuated that the house where the song's music video was filmed was the same house that Liam allegedly used to cheat on Miley with more than a dozen different women.
"Miley Cyrus filming the 'Flowers' music video in the same house Liam used to cheat on her with … all hail Queen Miley. As if I didn't already love 'Flowers' enough for the 'When I Was Your Man' references," wrote one fan on Twitter.
Article continues below advertisement
"Let me get this straight. Miley sampled Bruno Mars's 'When I Was Your Man,' a song Liam dedicated to her, wrote counter lyrics, released the song on Liam's bday, and shot the video in the house he used to cheat on her in. That's genius," chimed in another.
Many fans joined in, with some tweets racking up tens of thousands of likes and millions of impressions. However, there is no verifiable way to confirm if this is a fact at the time of this writing. Neither Liam nor Miley has spoken out about the house or the rumored situation with "Flowers," and it appears as though the idea is largely being fueled by word-of-mouth on social media.
Article continues below advertisement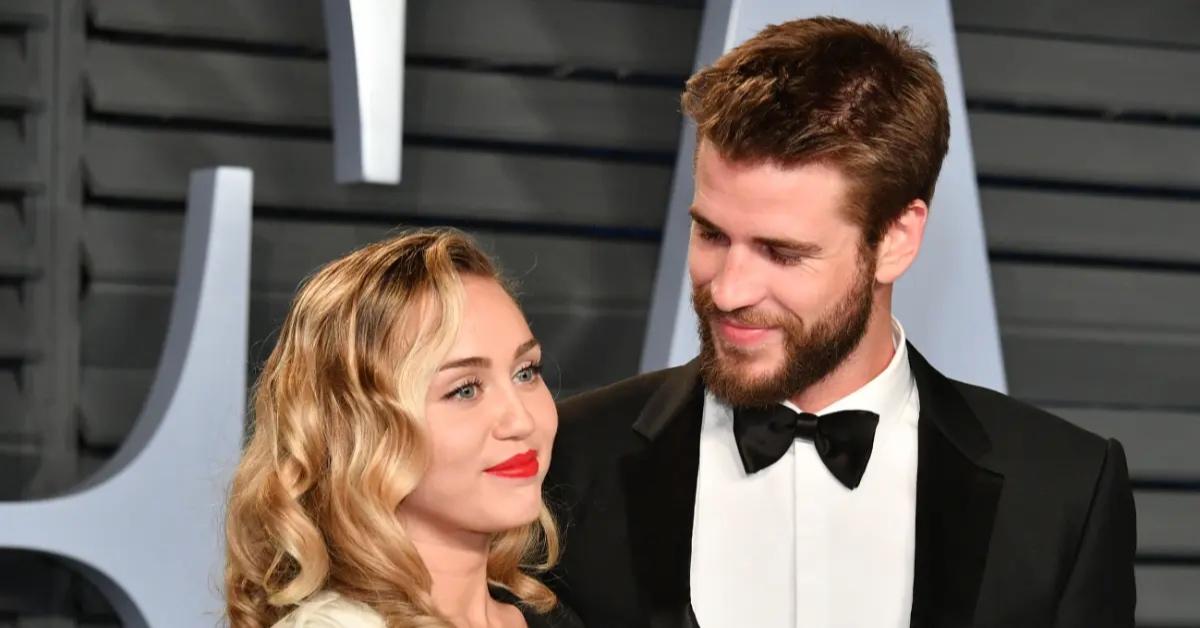 Miley Cyrus was accused of cheating on Liam Hemsworth in the past.
Although there are no proven instances of Liam cheating on Miley, the "Wrecking Ball" singer has denied rumors that she cheated on her former husband in the past. In an emotional string of tweets in 2019, Miley shared with fans, "I can admit to a lot of things but I refuse to admit that my marriage ended because of cheating. Liam and I have been together for a decade. I've said it before and it remains true, I love Liam and always will."
Article continues below advertisement
Although she put the cheating rumors to rest with that tweet, Miley acknowledged that things were over between her and the actor.
"BUT at this point, I had to make a healthy decision for myself to leave a previous life behind. I am the healthiest and happiest I have been in a long time. You can say I am a twerking, pot smoking, foul-mouthed hillbilly but I am not a liar. I am proud to say, I am simply in a different place from where I was when I was younger," she tweeted at the time.
Fans think Liam Hemsworth cheated on Miley Cyrus with Jennifer Lawrence during 'The Hunger Games' filming.
In new TikToks, fans of Miley's allege that Liam cheated on her with actor Jennifer Lawrence, his co-star and onscreen love interest in the Hunger Games franchise, during the filming of all four movies (roughly 2012–2015). Some users have suggested the gold dress in the "Flowers" music video that Miley wears is a nod to Jennifer's same gold dress at the Hunger Games premiere in 2012.
Article continues below advertisement
A clip of Jennifer speaking to Andy Cohen on Watch What Happens Live from 2015 also resurfaced. Andy asks point-blank if she and Liam had ever kissed off-camera. "Liam and I grew up together. Liam's real hot. What would you have done?" Jennifer says. Andy replied, "Yes," which prompted Jennifer to burst into giggles and confess. "Yeah," she said.
Some fans aren't convinced of the speculation, and there have been many debates across the internet about the timeline of Miley and Liam's relationship. However, according to Us Weekly, the duo became engaged in June 2012 and split in September 2013, leaving plenty of time for both the songstress and the actor to date other people before their reconciliation in late 2015.