Did 'Call of Duty' Really Put a Soldier in "Blackface" in the Game?
'Call of Duty' fans are saying that a loading screen featuring a soldier decked out in tactical paint is "blackface" and poorly timed.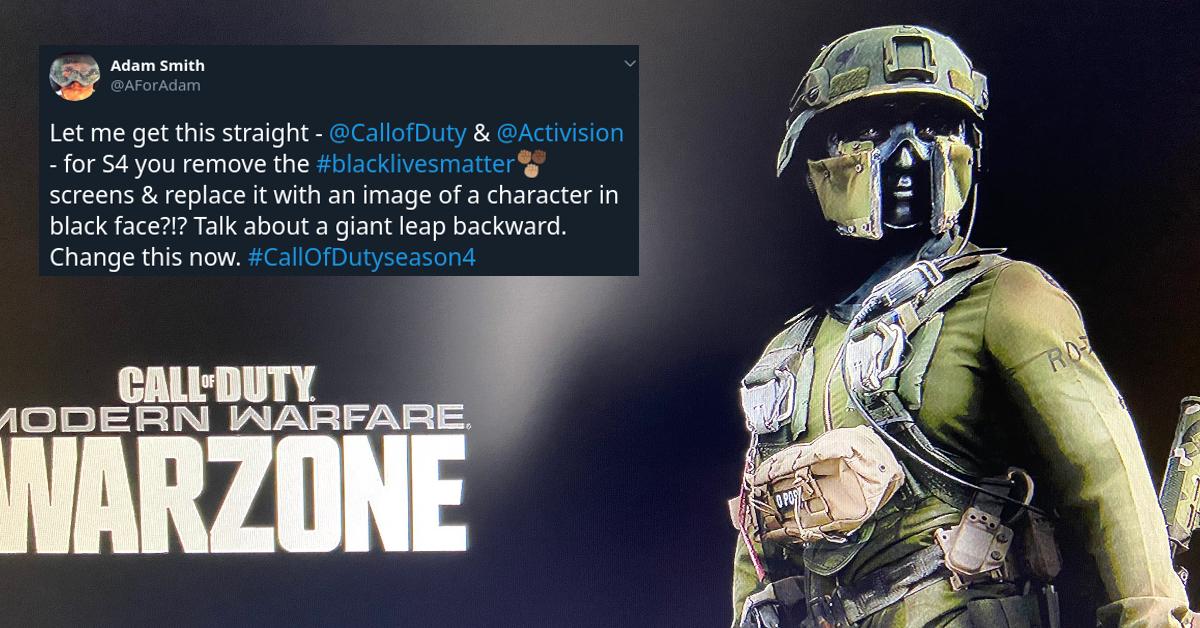 The popular video game series Call of Duty has never shied away from controversy. Whether it's killing off protagonists who die at the hands of nuclear explosions, or starting games with terrorists enacting public executions, the games are always pushing the envelope in terms of political conflicts and they aren't afraid to challenge the "good guys" win narrative.
Article continues below advertisement
But the latest controversy surrounding the series has little to do with the game's singe player campaign, and more to do with a "blackface" loading screen.
Gamers are saying this soldier decked out in tactical paint is actually "blackface.'
War games like Battlefield and Call of Duty have been immensely popular for years, in fact, they're so popular that the U.S. military capitalizes on a lot of war titles and E-Sports centered around them in an attempt to try and recruit people for real-world conflicts and military training.
The imagery of a "modern soldier" that most people have are probably directly attributed to the aesthetics created by the developers of these titles.
Article continues below advertisement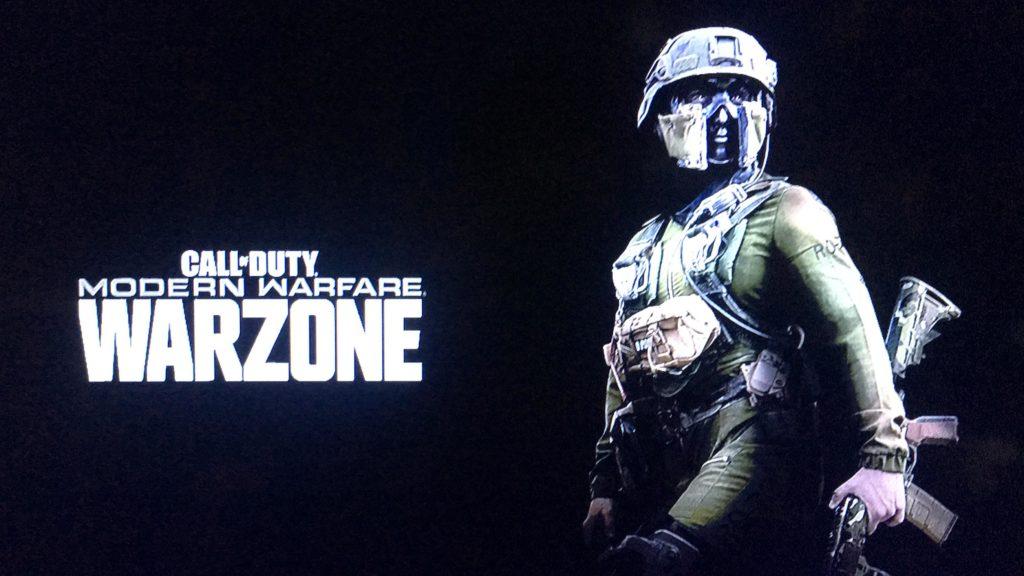 We've all seen the CGI-soldier rocking body armor, holding an assault rifle with his boots laced up tight, and his face donned in all sorts of tactical paint variations.
However, some gamers are saying that Activision's decision to post an image of a soldier, whose entire countenance is covered in the stuff, could actually be interpreted as "blackface" and that now, especially in the wake of George Floyd's death, is in poor taste.
Article continues below advertisement
Warzone Season 4's latest update brought in a slew of new loading screens, and it's the particular one above that has some people getting very, very upset.
The accusations of racist imagery come right around the time that Activision had announced its plans to donate to millions of different charities that are dedicated to fighting the implementation and maintenance of systemic racism.
Included in its $4 million donation plan are the United Negro College Fund, the Equal Justice Initiative, and Management Leadership for Tomorrow.
It was right around the time Activision had made this announcement that the "blackface" narratives began pouring out on social media.
Article continues below advertisement
Article continues below advertisement
And while some were quick to say that it was "poor timing" on the game publisher's part, there were others who were quick to roll their eyes at the chants of "racism."
Some Redditors called posters "opportunistic karma whores" for posting the image, while other social media users pointed out that tactical camouflage pain is something soldiers wear on the regular and a soldier wearing it is par the course for a war title.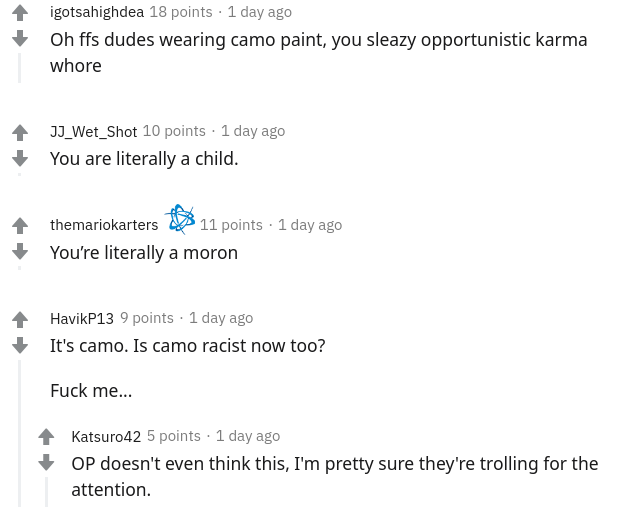 Article continues below advertisement
Activision isn't exactly the internet's favorite video game publisher, in fact, it's fair to say that it's probably the most hated. So the fact that there are throngs of fans defending them saying that no, the image of the soldier rocking tactical paint isn't racist, is fairly significant.
Article continues below advertisement
If you're wondering why Activision has received so much ire from gamers, it all boils down to one word: microtransactions. Although they aren't the only company in the gaming industry that's making a pretty penny off of them, when gamers realized that Star Wars: Battlefield 2 was basically unplayable without forking over even more cash inside the title to unlock more popular fan favorite characters, after paying a whopping $59.99 to begin with, the game was universally boycotted from players.
The title should've been Activision's most popular title and ultimately did not meet sales expectations.