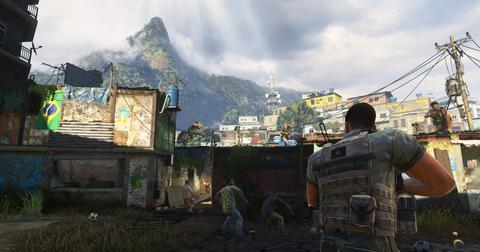 Activision Is Reportedly Dropping 'Call of Duty: Modern Warfare 2 Remastered'
By Brittany Vincent

Updated
Call of Duty fans have had a great 2020 so far. First came the release of the free-to-play battle royale add-on Call of Duty: Warzone earlier in March. Now, it looks like there's another remastered Call of Duty campaign on its way out to players. This time, Activision is reportedly releasing a remastered edition of Call of Duty: Modern Warfare 2's campaign on Tuesday, March 31. It's a whole new game for players to get excited about – albeit, a "better" version of one that already released.
Originally, rumors started flying about the potential release, and then a leaked PlayStation Store listing appeared to confirm that the game would indeed be making its way out. Activision has yet to make any official announcement about what to expect, but the game seems essentially imminent at this point, especially when you run down what the leaked listing runs down. What is there to be excited about with this release? Here's everything we know.
What is 'Call of Duty: Modern Warfare 2 Remastered'?
Call of Duty: Modern Warfare 2 Remastered is a follow-up to the original Call of Duty 4: Modern Warfare, which already released back in 2016. This new title would only take the campaign from Modern Warfare 2 and remaster it, without all the multiplayer maps.
The multiplayer maps it would contain were already added to 2016's remastered Modern Warfare, as a matter of fact. As such, it will be meant for single players looking to experience the narrative and cinematic set pieces.
The sequel's remastered version will cost around $24.99, at least according to the original PlayStation Store leak. It will also include a special bundle of digital items: the Underwater Demo Team Classic Ghost Bundle, which comes with a set of items for use in both Call of Duty: Modern Warfare and Call of Duty: Warzone. This includes a series of weapon blueprints, a weapon charm, an operator skin, finishing move, and even two battle pass tiers.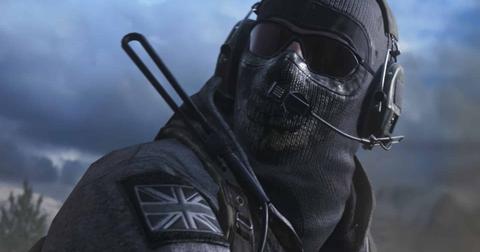 These are all great reasons to jump on board, of course, especially if you're already playing Call of Duty: Warzone and still enjoying the most recent installment in the series, Call of Duty: Modern Warfare. Plus, this new version of the game has improved textures, animations, physical rendering, HDR lighting, and more. The second installment in the main Call of Duty: Modern Warfare series was nearly as good as its predecessor in many ways as well, so it's worth revisiting.
Hopefully Activision has an official announcement on its way, because getting remastered versions of the main Call of Duty installments old enough to require graphical improvements would certainly be a boon for hardcore fans of the series – especially since we're all stuck inside right about now and need to get our game on.
It's about to be a ridiculously fruitful time for hardcore gamers this spring, that's for sure. Another Call of Duty to add to the pile would definitely be cool.