"It's Like the Opposite of Adulting" — How You Can Visit Bravo's 'Camp Getaway'!
Bravo's new reality series 'Camp Getaway' is a real life summer camp for adults called Club Getaway. Here's how to get there and attend this summer!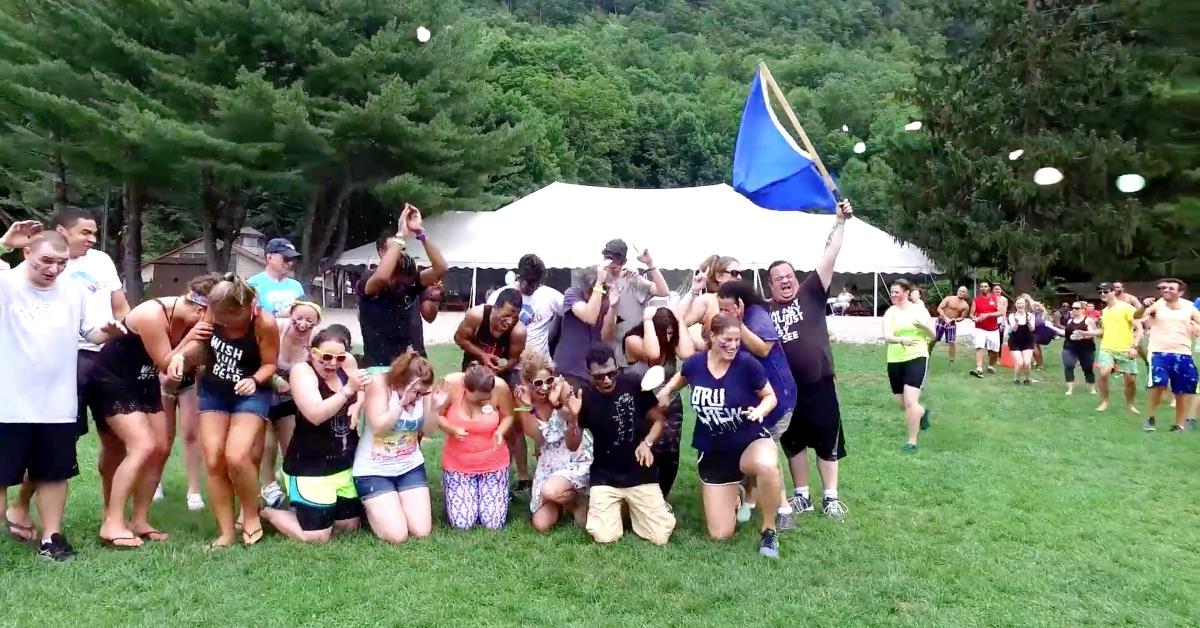 Are you stressed out and tired of being an adult? Looking to let loose and escape from your responsibilities for the weekend?
The new Bravo reality series Camp Getaway gives viewers an inside look at adults attending a sleepaway summer camp. While the attendees participate in typical activities such as kickball, archery, and kayaking, it also features a ton of booze, music, and a lot of PDA.
Basically, these camp counselors are not going to deter guests from hooking up and having fun!
Article continues below advertisement
Aside from following what goes down at the adult camp, the series also heavily features the counselors that are there to make sure their paying customers are having the best time. While trying to meet the sometimes-crazy demands of their guests, the "weekend crew" must also navigate their own drama-filled lives, which includes opinionated coworkers, bosses, and relationships.
It's definitely exciting to watch, and you may even be wishing you could attend the adult summer camp. Well, you can!
Here's how to attend Bravo's 'Camp Getaway' and how to get there.
"It's like the opposite of adulting," one counselor says in the trailer for Bravo's upcoming series. The 300-acre property is located in the Berkshire Mountains of Kent, Conn. Yes, you can pay to attend the adult summer camp! Known as Club Getaway, the camp is located just 90 minutes from New York City by car and about 2.5 hours from Boston.
Article continues below advertisement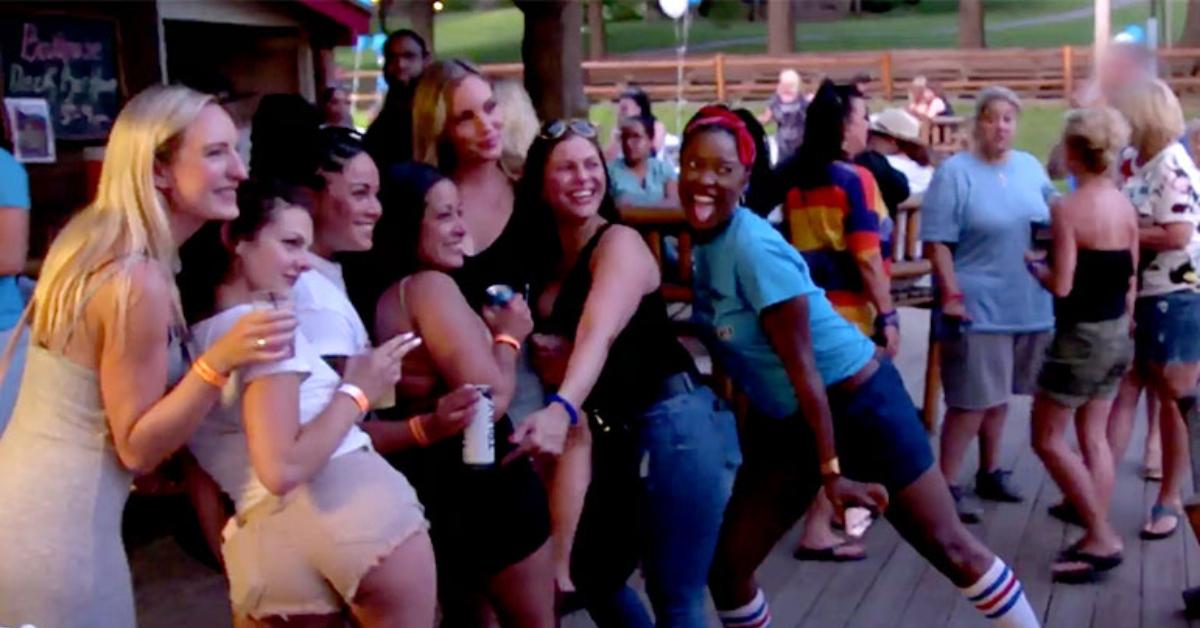 "Flick the switch and find what you've been missing from a weekend getaway," the website states. "When you come to our adult summer camp, it's like an escape for your inner child. Leave the city behind and arrive to a place where the only schedule you follow is one where adventure is planned after breakfast, and evening parties are definitely on the agenda."
Article continues below advertisement
If you attend Club Getaway, your package will include a "rustic chic cabin," all meals (including wine with dinner), on site activities, and all parties and entertainment events.
Article continues below advertisement
"This is a terrific getaway for adults. You can do as much or as little as you want. Each day there is a lengthy list of activities ... The food is plentiful and delicious. Yes, the cabins are rustic but they're clean, with air conditioning and bathrooms in the cabins (also clean)," an attendee wrote on TripAdvisor. "You're not meant to hang out in your cabin. The staff is engaged and do their best to keep you happy and as active as you want to be."
How much does it cost to attend Camp Getaway, aka Club Getaway?
For a summer weekend of fun-filled adult activities, you will drop close to $600 for the regular registration. Though, if you sign up early, the price is about $100 cheaper.
While many of the amentities are included in the package, Club Getaway also charges you for additional alcoholic drinks. You can either pay for booze at the bars, or spend $139 on their "all-inclusive cheers package."
Article continues below advertisement
If you are traveling from New York City and do not have a car, don't fret! Club Getaway also offers transportation to and from the facility for a round trip fee of $72.
So, escape the city for a weekend and enjoy all that this adult camp has to offer!
Camp Getaway premieres on May 4 at 10 p.m. ET on Bravo.