Lacey Evans Just Laid Waste to Indie Wrestler Camron Connors on 'SmackDown'
WWE fans want to know more about Camron Connors, the pro-wrestler that Diva Lacey Evans just obliterated in 47 seconds on 'SmackDown!'?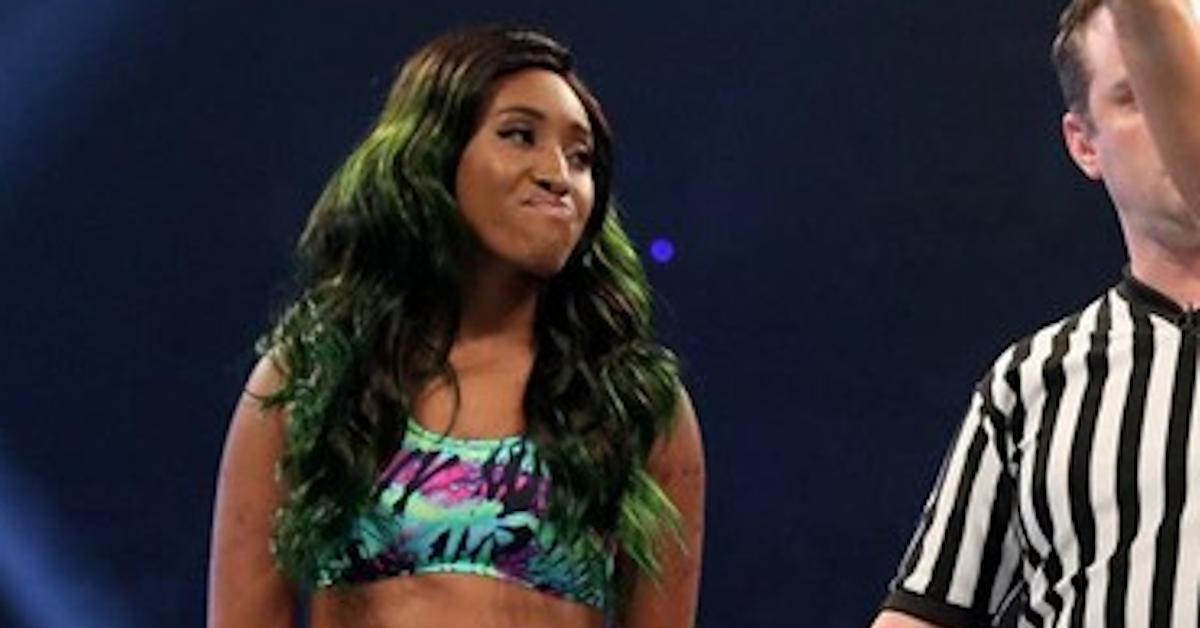 I grew up as a big WWE fan for a huge chunk of my life and although the inclusion of "Divas" in the organization's regularly scheduled programming is nothing new, it always kinda seemed like they were second fiddle, or just "eye-candy."
That's changed a lot over the recent years. A lot of the WWE's top stars are "Divas" and they've even got their own TV spin-off series, Total Divas.
But is Camron Connors, who just recently appeared on SmackDown!, going to join the new Divas fold?
Article continues below advertisement
Who is Camron Connors from WWE's Smackdown?
For those whose consumption of professional wrestling is restricted to the WWE and tuned into SmackDown! the other night, Camron might not look like much of a superstar. She was treated more as a "jobber" or "enhancement" match for Lacey Evans, the Sassy Southern Belle who is making quite the name for herself in the organization, as evidenced by her blistering victory over Camron.
Article continues below advertisement
And by blistering, I mean just that: Lacey only needed 47 seconds to dispatch of her opponent in stylish fashion. While the match was over relatively quickly, that wasn't the only problem people had with Camron Connors' appearance on SmackDown!. Some of Lacey's verbiage before their brawl rubbed fans the wrong way, like the fact that she called her co-performer a "nasty thing" while speaking down to her as she waxed pro-wrestlingly on the mic.
Her attitude and language is typical heel behavior: she insults her opponent, pretends like everyone else is beneath them, and employs the use of skullduggerous tactics in order to eke out victories. Which is exactly what she did to get the W over Camron. Lacey left the ring with a flourish and pretended to walk away because she wasn't interested in wrestling someone who "clearly" wasn't on her same level.
Article continues below advertisement

Article continues below advertisement
There were a lot of viewers who wanted to see more out of Camron, and then others who thought that it was a bit "racist" for Lacey to call Camron "nasty," which received a lot of pushback from other fans who said that Lacey calls everyone a "nasty thing."
For those who've been watching other pro-wrestling organizations, the fact that Camron came out with the last name "Connors" might have been a bit confusing for some.
Article continues below advertisement
She usually goes by the moniker Camron Bra'Nae, and has appeared in other pro wrestling organizations like Evolve. The WWE's relationship with Evolve has grown recently in an effort to squash All Elite Wrestling, with stars making crossover appearances on different events.
Article continues below advertisement
Sadly, those skills weren't displayed in her very short match with Lacey Evans, who the WWE is pushing as an ultimate Diva heel, possibly working her way up through a series of shady-decision matches to finally get a title shot against Becky Lynch, the current women's WWE champion.
Even though Camron was beaten rather swiftly, the short amount of time she spent in the ring allowed her to display some genuine enthusiasm — it'd be interesting to see whether or not the WWE decides to bring her back. If they did, it wouldn't be the first time a pro-wrestler got a shaky start to go on to become a big deal.