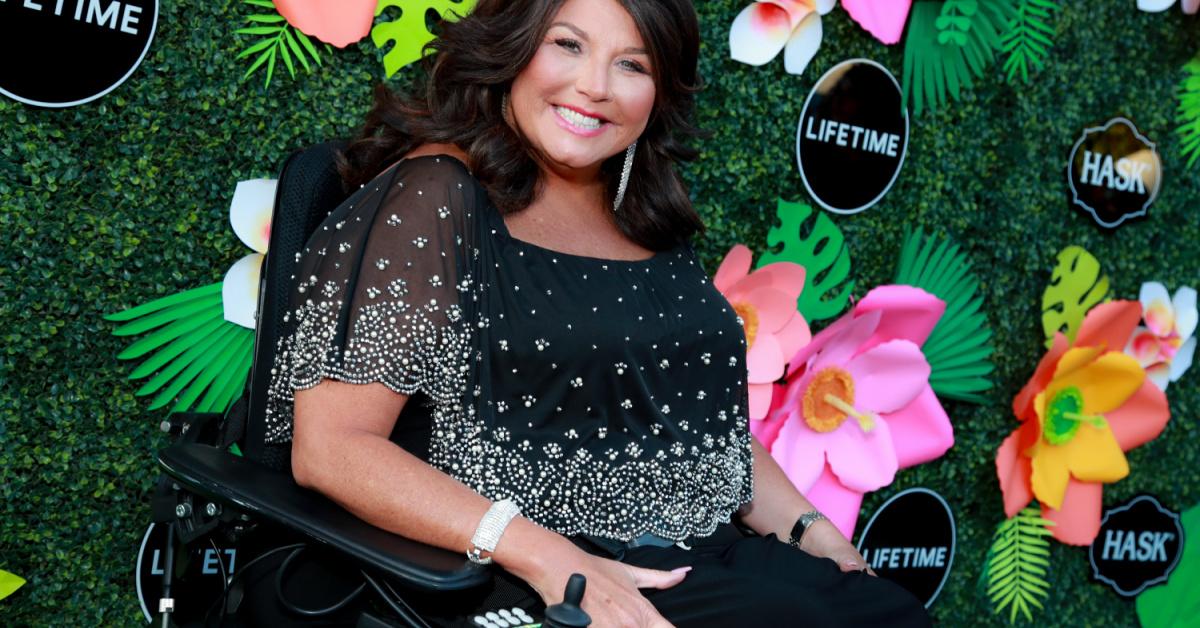 'Dance Moms' Abby Lee Miller Shares Impressive Physical Therapy Update
Abby Lee Miller has been mostly confined to a wheelchair after spinal surgery and cancer treatment, but she's been sharing encouraging PT updates.
Many of the stars from Lifetime's Dance Moms have gone on to become household names (JoJo Siwa, anyone?), but if you had to name the one person whose personality stands out the most, you'd (obviously) choose dance instructor Abby Lee Miller. Over the past several years, fans of the show have come to know Abby well — as well as all of the drama she appears to bring with her.
Article continues below advertisement
In recent years, Abby has mostly been confined to a wheelchair after having emergency spinal surgery. Despite being in a wheelchair, she has continued to work with the dancers of her studio and share plenty of updates via social media. Recently, she posted a picture that showed her standing up, and people started to wonder: Can Abby Lee Miller walk now? Here's what we know.
Article continues below advertisement
Is Abby Lee Miller able to walk now?
On Monday, Sept. 7, Abby posted the above picture on Instagram to wish everyone a happy Labor Day. Since the picture shows her standing up, the comment section was flooded with people wondering whether Abby is now able to walk without the need for a wheelchair or walker. However, many other commenters were quick to point out that the photo was not taken recently, and therefore did not indicate that Abby is currently able to walk.
Abby transitioned to using a wheelchair following emergency spinal surgery that she underwent in April of 2018. Initially, doctors suspected she had an infection near her spine, but the mass actually turned out to be Burkitt lymphoma, a rare but highly aggressive type of non-Hodgkin's lymphoma. She went through several rounds of chemotherapy and additional spinal surgeries as part of her treatment.
Article continues below advertisement
Abby has also been regularly receiving physical therapy as part of her treatment. She's been documenting the entire process on social media and receiving encouraging messages all along the way. "I struggled [through] months of physical therapy to learn to sit up again, to crawl, and maybe with a miracle someday I'll walk," she wrote on Instagram when first posting about her spinal surgery.
Article continues below advertisement
Happily, it appears as though Abby is getting closer and closer to being able to walk again soon. In a recent Instagram post, she shared an incredible update: She's able to stand up unassisted from her chair! Abby has clearly been working hard to make all kinds of progress.
In another video she posted early in 2020, Abby showed off her ability to turn while standing. "Not exactly the technique I taught in my studio to all those kids!" she wrote in the caption. Sure, it may not make an appearance in any future dances she choreographs, but that turn is definitely something to be proud of. Way to go, Abby!
Article continues below advertisement
Obviously, Abby has been a rather controversial public figure in recent years, but regardless of how you feel about the way she's been portrayed on her reality show or her stint in prison, it's always nice to see someone working hard to overcome a difficult situation. Anyone who doubted Abby's tenacity or determination probably hasn't seen an episode of Dance Moms.