'Let's Meet Again on Christmas Eve' Star Kyla Pratt Is a Multi-Hyphenate Talent
Can Kyla Pratt sing? Yes, and she has busted out in song many times over her TV career. Learn about the 'Let's Meet Again on Christmas Eve' actress.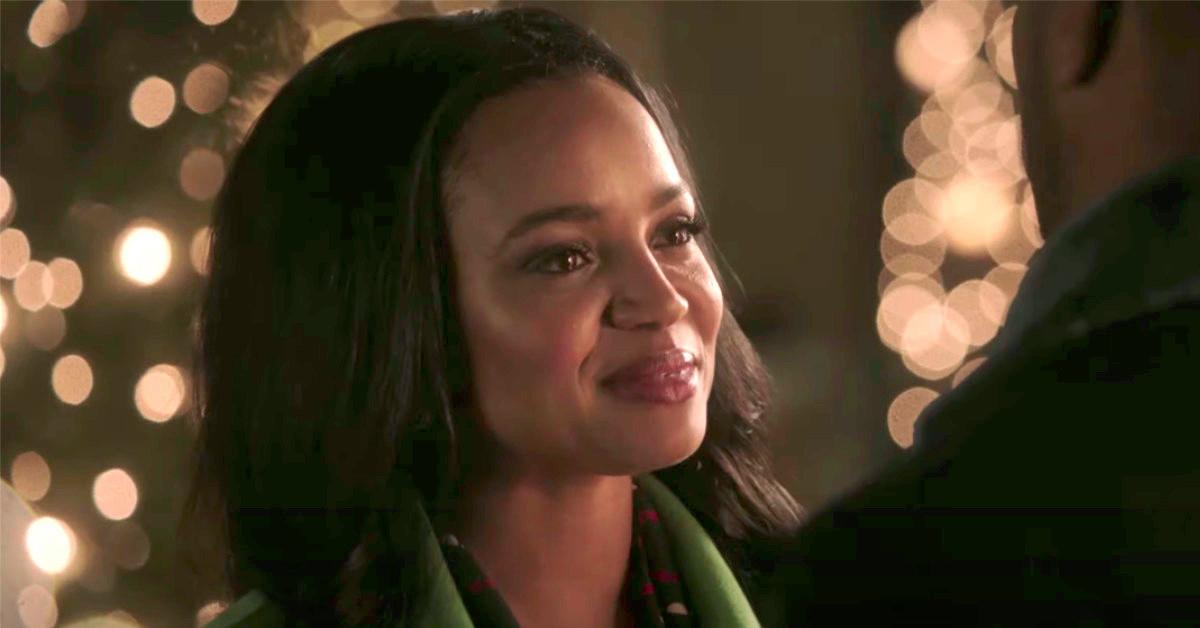 If we're lucky, the Lifetime movie Let's Meet Again on Christmas Eve will boast a musical number or two when it airs tonight, Saturday, Dec. 5, at 8 p.m. EST — because actress Kyla Pratt can sing.
Article continues below advertisement
Fans who know Kyla from the big-screen Dr. Dolittle franchise or the Disney Channel series The Proud Family might not know about her musical chops, but Kyla has been singing on screen since appearing in Barney's Great Adventure in 1998.
Kyla has multiple song credits to her name.
On The Proud Family, Kyla sung songs like "Stop Spreadin' Those Rumors Around" and "It's All About Me," and she even performed "Romeo and Juliet Rap" as she voiced the show's protagonist, Penny Proud. Plus, she sang "Together Makes It Better" in 2005's The Proud Family Movie.
And yes, Kyla is reprising the part in the upcoming Disney+ revival, The Proud Family: Louder and Prouder.
Article continues below advertisement
The Los Angeles native also sang covers of The Lion King's "Circle of Life" and Cinderella's "A Dream Is a Wish Your Heart Makes" as part of the original lineup of the Disney Channel Circle of Stars, alongside Raven-Symoné, Orlando Brown, and Anneliese van der Pol.
Kyla also sang in her last Lifetime holiday movie, 2019's No Time Like Christmas, in which she played a successful copywriter who returns to her small Vermont hometown and helps stage a Christmas Eve concert to save the local theater.
"That was scary, but I'm like, anything scary, run towards it!" Kyla told MediaVillage in 2019, reflecting on her musical moment in the yuletide flick. "You have to challenge yourself, so it was hard not to say yes."
Article continues below advertisement
She's finding "romance and magic" in 'Let's Meet Again on Christmas Eve.'
In the new TV movie, Kyla and c-ostar Brooks Darnell of Shadowhunters fame play college sweethearts who follow job opportunities to opposite corners of the world. They agree to meet up again on Christmas Eve two years hence, but when that time comes, one of them is a no-show.
Article continues below advertisement
"Many years later the two end up bumping into one another when they are both hired to help bring together a Christmas Eve wedding," Lifetime teases. "With many questions left unanswered, they are about to embark on a journey filled with romance and magic, just in time for Christmas Eve."
Kyla Pratt will be back on television soon.
In recent years, Kyla has guest-starred on the sitcoms The Soul Man, In the Cut, and appeared as herself on the VH1 reality show Black Ink Crew: Compton, which stars her boyfriend, tattoo artist and rapper Danny "KP" Kirkpatrick. The couple have two daughters, Lyric and Liyah.
Kyla has also landed a starring role in the Fox comedy Call Me Kat, which centers on a cat café owner played by Big Bang Theory's Mayim Bialik. Call Me Kat — which also stars Swoosie Kurtz, Cheyenne Jackson, Leslie Jordan, and Julian Gant — will premiere on Sunday, Jan. 3, 2021, at 8 p.m. EST on Fox, before moving to its normal time slot of Thursdays at 9 p.m. EST on Jan. 7.