Firefighters Warn Against Plugging Space Heaters Into Power Strips
Space heaters are involved in 16% of house fires.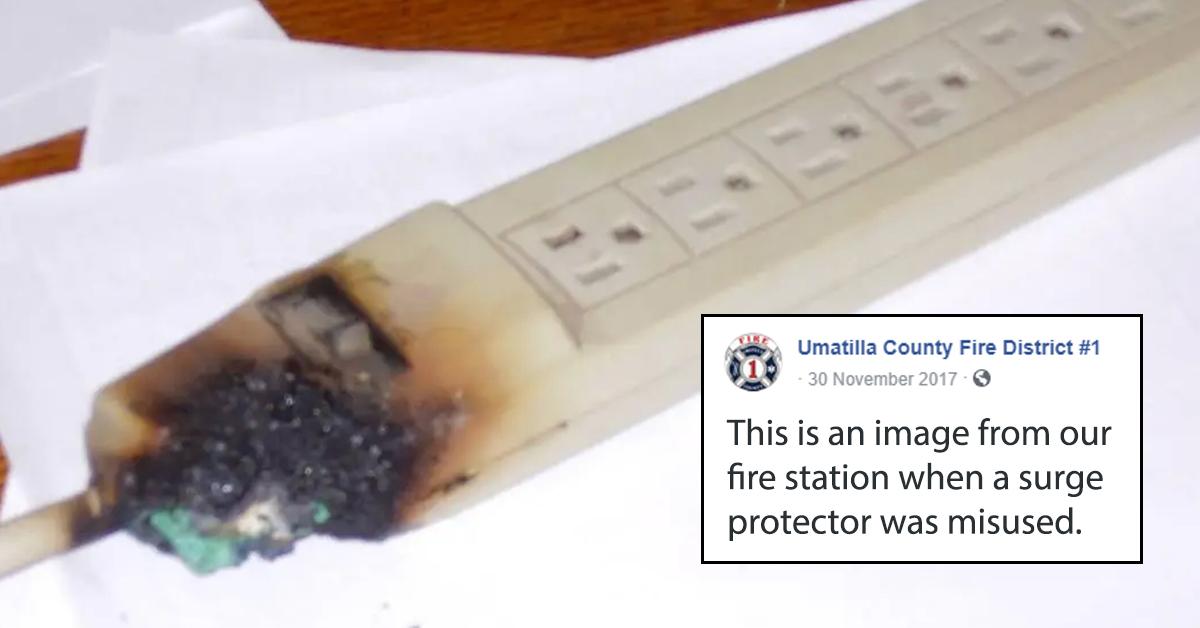 It's starting to get frosty out there, and many people are dusting off their space heaters in an attempt to remain warm this winter. But if you're using a power strip to get the space heater somewhere hard to reach, you're probably going to want to rethink it.
Article continues below advertisement
Firefighters have previously warned against the practice, saying it could spark a fire. The Umatilla County Fire District #1 in Hermiston, Oregon, posted a scary image to their Facebook page back in 2017, along with a warning for readers.
"The weather is getting colder, and people are pulling out their space heaters," they warned. "We just wanted to remind you that you should NEVER plug a heater into a power strip."
"These units are not designed to handle the high current flow needed for a space heater and can overheat or even catch fire due to the added energy flow. Please share and stay safe this Winter season."
They went on to explain: "This is an image from our fire station when a surge protector was misused. Even the firefighters need a lesson. The point comes down to proper use. Even the best equipment can fail if not used correctly. No one manufacture is at fault, yet it's all about the end users ability to use the product safely."
Article continues below advertisement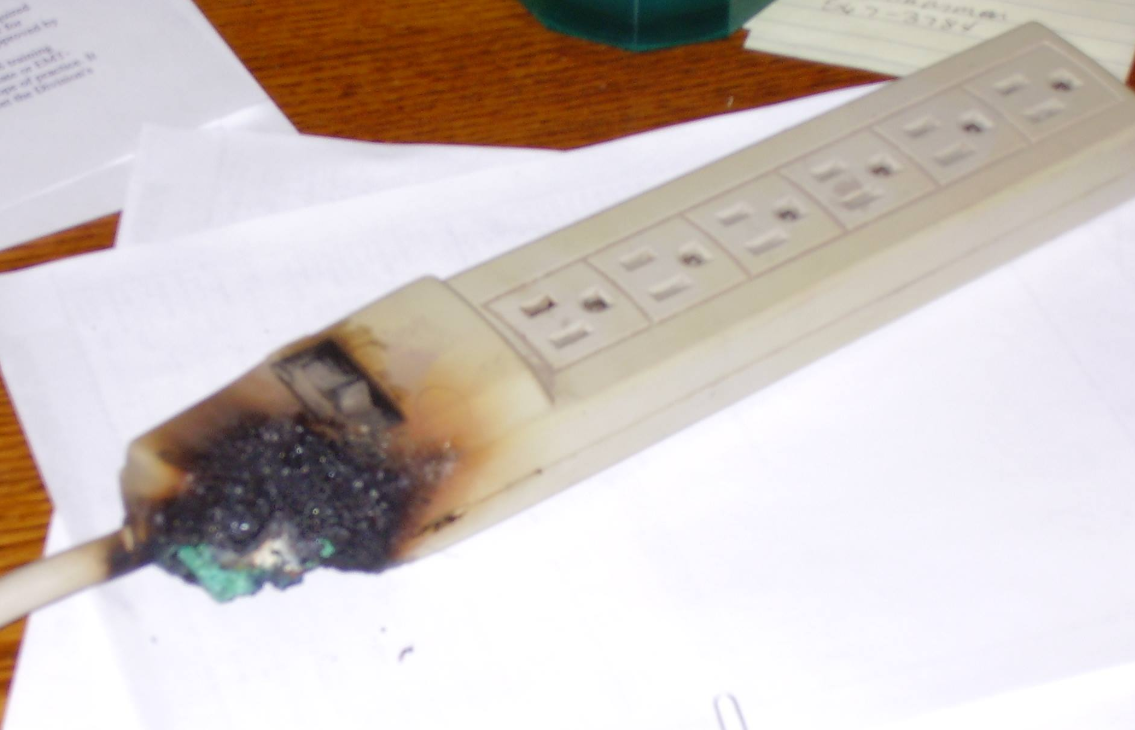 The National Fire Protection Association (NFP) has also warned against plugging space heaters into extension cords. Heating equipment was involved in an estimated 56,000 reported U.S. home fires, 16 percent of the total reported home fires, from 2009 to 2013.
Article continues below advertisement
"Nearly half of all home heating fires occurred in December, January and February," the NFP warned. "Space heaters, whether portable or stationary, accounted for two of every five of home heating fires."
According to NBC, heating elements in a space heater can get up to more than 500F to 600F. Powerstrips just aren't designed to manage the amount of power that requires.
Morgan County Fire & EMS also warned against the practice, writing on Facebook: "With cooler temperatures expected, some may want to use their small space heaters. If so, DO NOT plug them into a power strip. These devices are not designed to handle the energy load of a space heater and can overheat causing a fire hazard."
Article continues below advertisement
The posts attracted thousands of comments between them, with users sharing their experiences with space heaters.
"I had a household one catch on fire years ago," one Facebook user said. "Good thing I woke up."
"I never knew this," another commented.
Article continues below advertisement
The Toledo Fire Department issued some advice for safely using a space heater, saying: "If you are operating them make sure you're operating them in a safe manner. Make sure there's a space at least a minimum of three feet around that space heater."
They reminded people that a space heater should only be plugged directly into the wall, and always keep an eye on it when it's in use. "A lot of these fires, kind of have a common theme," they said. "Things were left unattended."