HGTV Star Tiffany Brooks Shares Details on the Real-Life Barbie Dreamhouse Located in California (EXCLUSIVE)
In an exclusive interview with 'Distractify,' HGTV star Tiffany Brooks opened up about the 'Barbie Dreamhouse Challenge' and revealed if fans can book an overnight stay.
Barbiecore is back and better than ever! Ahead of the highly anticipated release of the film Barbie, HGTV is unveiling its four-part renovation special, Barbie Dreamhouse Challenge, which chronicles the makeover of an ordinary home into the iconic Barbie Dreamhouse.
Article continues below advertisement
Ashley Graham will host, while Jonathan Adler and Tiffany Brooks will serve as the judges. Speaking of Tiffany, a self-proclaimed Barbie-enthusiast, she recently sat down with Distractify to discuss the competition, including where the Barbie Dreamhouse is located and if fans can book an overnight stay.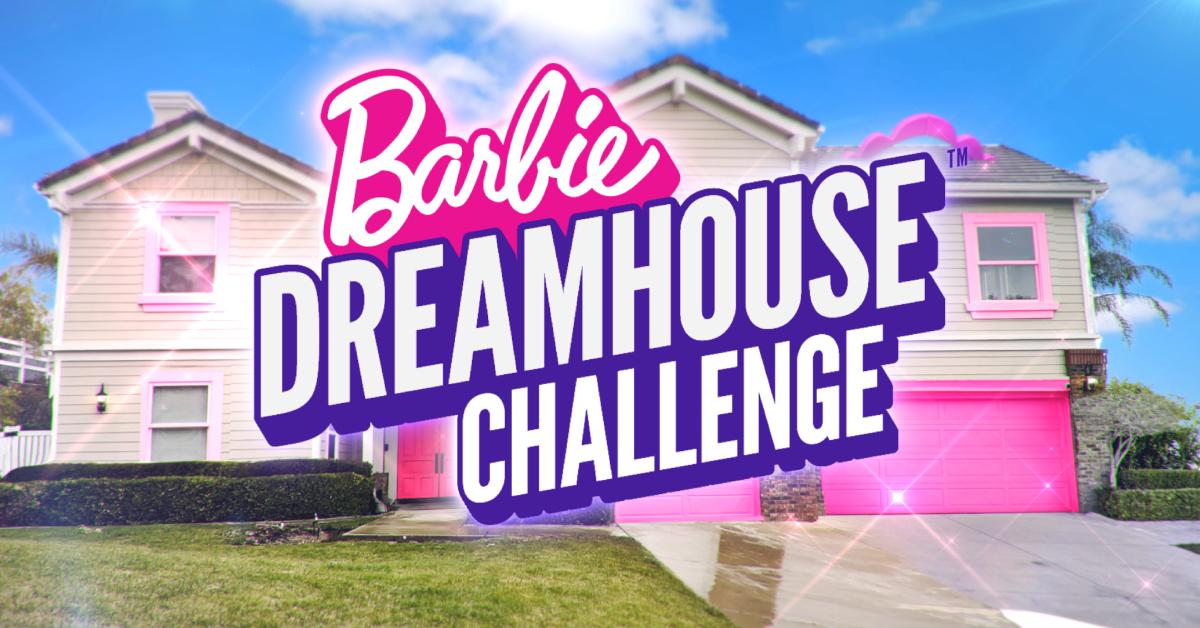 Article continues below advertisement
Tiffany Brooks said one superfan gets to stay in the Barbie Dreamhouse.
When explaining how the competition works, Tiffany revealed that each of the eight teams is transforming a modern home into a real-life Barbie Dreamhouse "on behalf of one lucky superfan."
"That super fan was also influencing it and helping them along the way with their design choices of Barbie," she told us. "So the winning team, that superfan, gets to stay for three nights or four days in the Barbie Dreamhome."
Article continues below advertisement
As for how other superfans can stay in the real-life Barbie Dreamhouse, Tiffany told Distractify that no decisions have been made: "Well, no announcements have been made quite yet on what's gonna happen to the house after all of this is done and wrapped. So we don't quite know just yet."
Hopefully, some decisions are made soon because we want to book our stay!
Article continues below advertisement
What does the inside of HGTV's Barbie Dreamhouse look like?
Tiffany also opened up about the interior of the Barbie Dreamhouse, telling Distractify, "Everything is Barbie."
"There's faces, silhouettes, emblems, features, and motifs that are reflected all throughout the house," she added. "But the strongest thing that's reflected in the house for Barbie is the use of color." Therefore, you can expect a lot of pink!
Tiffany explained that each team was assigned a living space and created an era-specific style, noting that fans might see a '60s-inspired kitchen, a bedroom decked out in '80s glam, and a '70s disco vibe for "Ken's Den."
Article continues below advertisement
Charles Trepany of USA Today recently visited HGTV's Barbie Dreamhouse and echoed Tiffany's sentiment about the use of color. He wrote, "The colors are overwhelming but purposeful, with a spiral staircase in the living room painted the same shades of bright pink and green as the accents on Margot Robbie's and Ryan Gosling's roller-skating outfits from the Barbie movie."
Article continues below advertisement
He also described the silhouettes Tiffany previously mentioned, explaining that "four large windows of multicolored plexiglass" in the front living room feature Barbie silhouettes.
Charles said, "The windows cast a kaleidoscope of color into the space to nearly religious effect as if we're standing in a Barbie chapel adorned with stained-glass depictions of her legacy." Wow, talk about iconic.
A couch in the family room resembles "the cardboard toy couch from the original Barbie Dreamhouse in 1962," Charles disclosed before stating that a palm tree by the spiral staircase pays homage to the "zebra-striped swimsuit of the first Barbie released in 1959," as it bears black-and-white stripes on its trunk.
Article continues below advertisement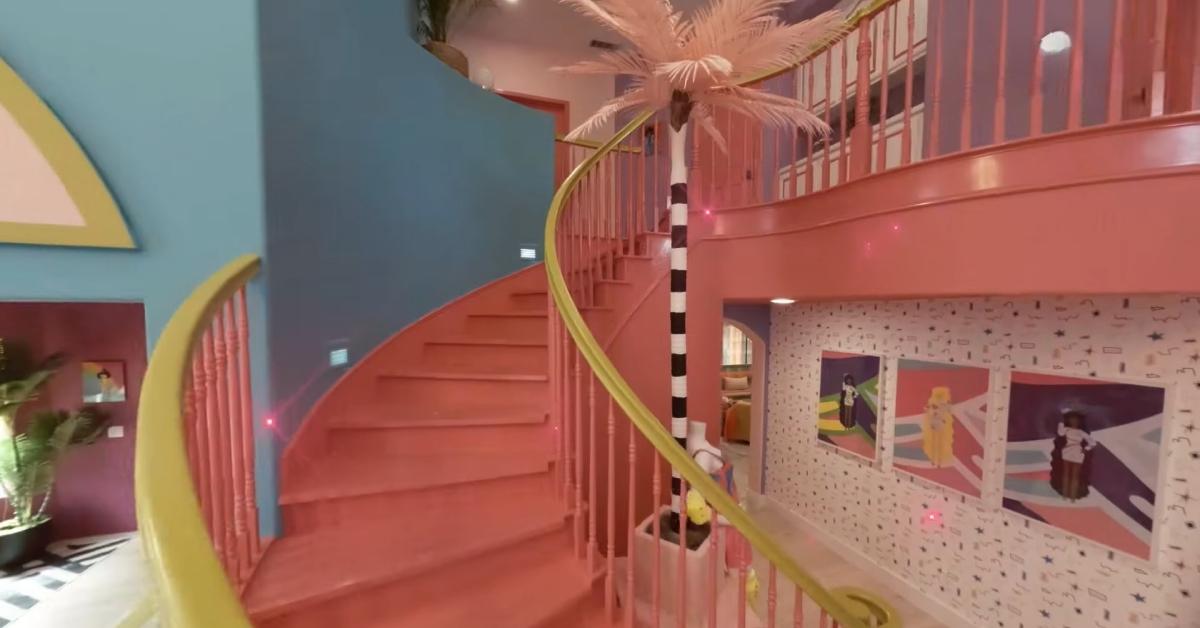 He also discussed the "toyetic" features in the kitchen (the series premiere defined these as "toylike features that often serve a dual purpose"), writing that at the press of a button, "a secret compartment rises out of the island countertop in the kitchen, containing a blender with pink bananas."
"Another secret compartment has a toaster already loaded with bread," Charles added.
Where is the HGTV Barbie Dreamhouse?
If you're ready to hop on the next flight to visit HGTV's real-life Barbie Dreamhouse, Tiffany told Distractify it's located in Santa Clarita, Calif. Well, you better start packing!
New episodes of Barbie Dreamhouse Challenge air Sundays at 8 p.m EST on HGTV