Will John Cena Make an Appearance in 'Barbie'? Fans Want to Know
Is John Cena in 'Barbie'? There have been plenty of rumors at John will play a version of Ken in the movie. Here's what we know about the cast.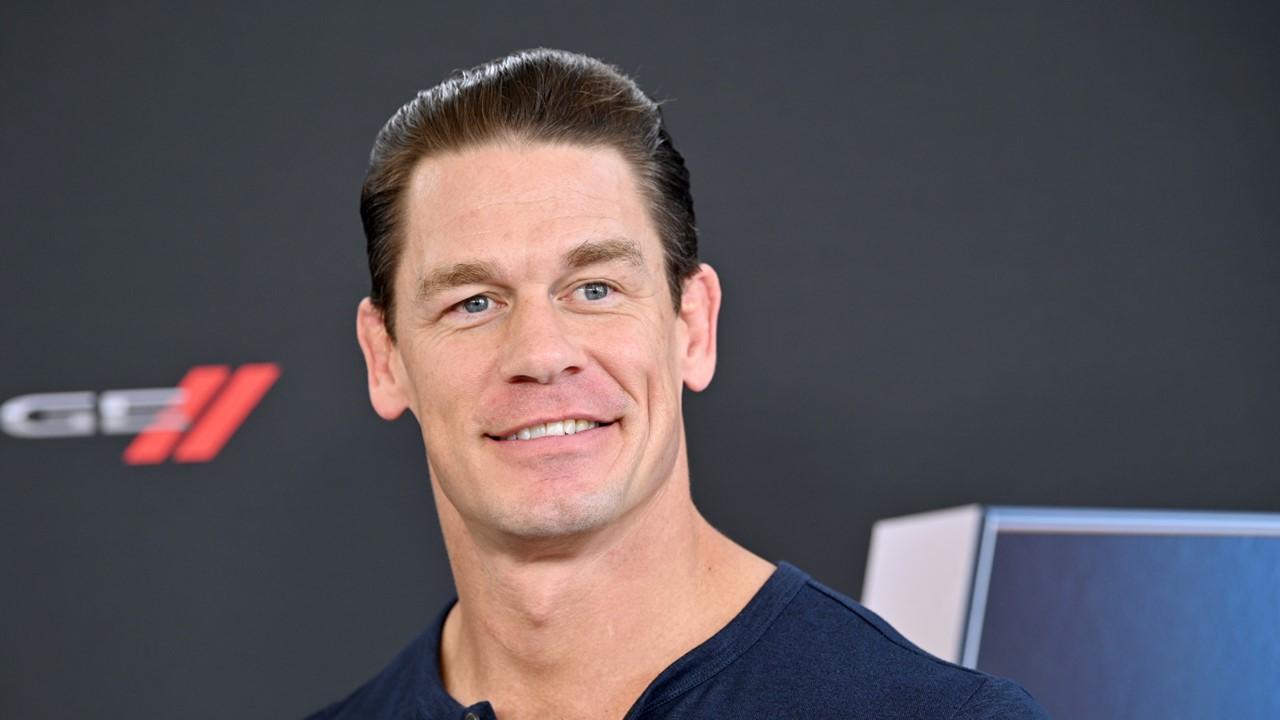 As the actual premiere gets closer, more people are eagerly anticipating Barbie, and the many variations of both Ken and Barbie that the film will bring with it. Given how stacked the ensemble cast for the film is, many are also wondering whether every rumor about members of the Barbie cast is actually true.
Article continues below advertisement
The latest rumor about the movie that's circulating online is that John Cena, the former wrestler who has become a well-regarded actor in recent years, is also joining the cast as one of the Kens. So, is John Cena in Barbie? Here's what we know.
Is John Cena in 'Barbie'?
We recently got a definitive answer to this question when a new behind-the-scenes video from the set was released. John is in the video, but only briefly. He's decked out head-to-toe in his ensemble from the film. In the movie, John seems to be playing a merman version of Ken, and has long, flowing hair, a necklace made primarily out of shells, and white arm braces that feature a blue accent. He's known as a "Kenmaid."
Article continues below advertisement
The video also gave John a chance to talk about the project, and explain why he was so excited to have a role in the movie.
"I was blown away with the concept," John said. "I think it's going to be a movie that all audiences enjoy. I think it's going to be a movie that evokes conversation. I think it's going to be beautifully visually appealing."
Article continues below advertisement
John also said that he's excited by the diverse possibilities the story offers, and predicts that people will have many different opinions coming out of it. "I think the ideas behind it — I think the audience will walk away with like, a mixed bag of opinions, which I think is the greatest form of entertainment," he said. "When you don't have just one universal feel about a project, it's not that it's bad, but I think that people can get it a fiery debate about something, that's good."
John is just one of many Kens in 'Barbie.'
John's debut as a Ken just adds him to a roster that already includes Ryan Gosling, who appears to be the film's principle Ken, along with Simu Liu, Ncuti Gatwa, and Kingsley Ben-Adir, who all play other versions of the character.
The movie's diverse ensemble was key for director Greta Gerwig, and speaks to the colliding visions that the film may represent.
Article continues below advertisement
Even as we continue to get more details about the world and cast of Barbie, there's still a grand mystery at the film's center about what the movie is actually about. Greta is best known for creating smart, thoughtful movies about what it means to be alive and a woman, and while Barbie has plenty of glitz, it should be no different.
There has been plenty of promotional material for Barbie, but none of it has gotten at exactly what the movie is about yet. It's possible that the movie's marketing team is keeping the overall theme close to the vest as the final surprise.