Man's Perfect Plan to Take His Wife to See 'Barbie' Turns Into a Breast Cancer Fundraiser
One man and his friends decided to surprise their wives by taking them to see 'Barbie.' In doing so, they also found a way to support a good cause.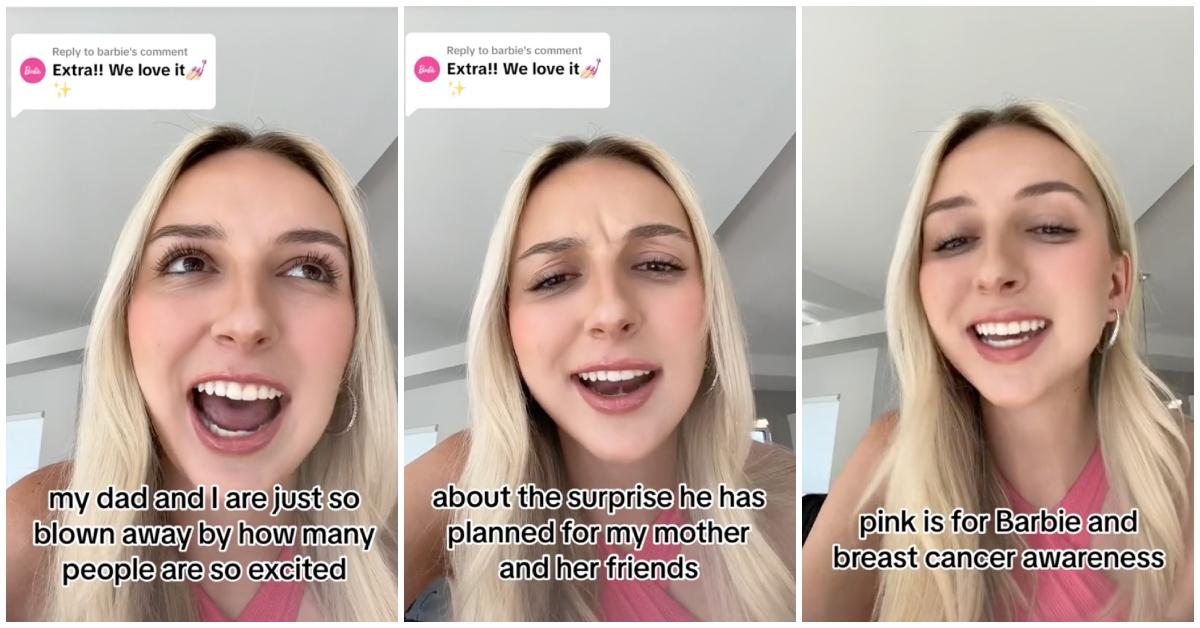 As I'm sure you've heard, the most highly-anticipated films of the summer, Barbie and Oppenheimer are being released on the same day, and the internet cannot stop talking and meme-ing about it. Everywhere I look, it seems that new Barbie and Oppenheimer (aka Barbenheimer) memes are popping off.
Article continues below advertisement
And understandably so — it's a pretty big deal! I mean, the former is a flick about the ultimate glam doll doing her thing in the utopia that is Barbie Land. And the latter is a film about the creation of the atomic bomb. They're total opposites and it's lowkey hilarious that they're both opening on July 21, 2023.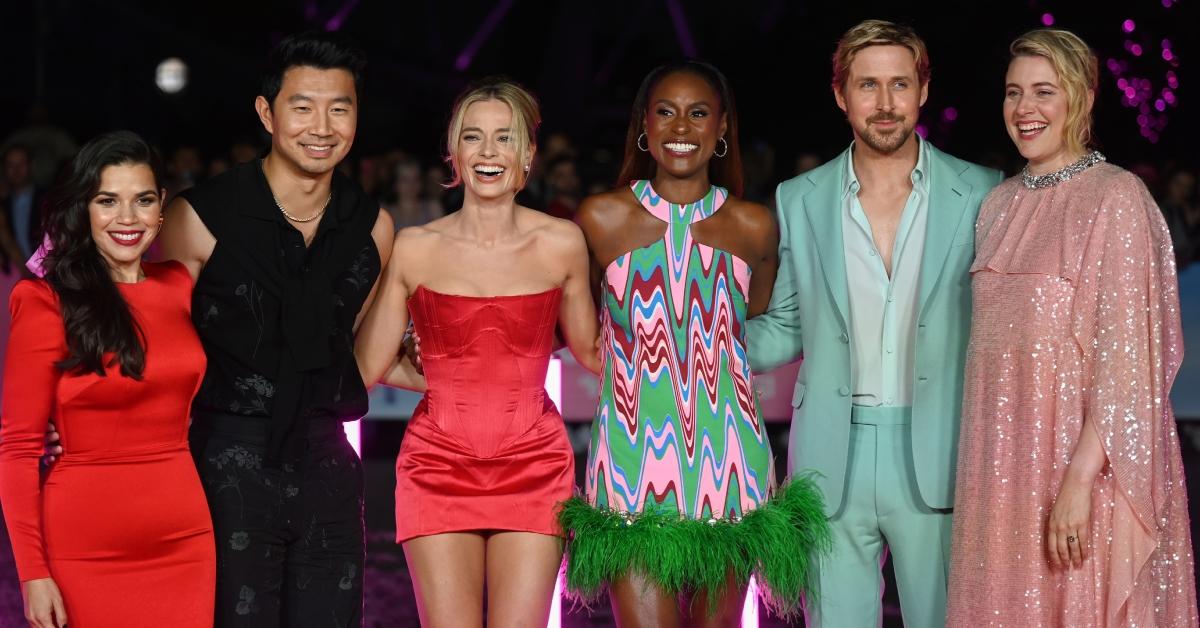 Article continues below advertisement
But generally speaking, it seems that women are a lot more excited about Barbie, while men are hyped for Oppenheimer. And then there's Tom Cruise who is equally excited for both.
That said, I'm sure many couples have had the talk: Which movie do we see?
Article continues below advertisement
When one woman suggested to her dad that he take her mom to see Barbie as a cute date night idea, he didn't push back. In fact, he ended up planning the ultimate Barbie movie surprise for not only his wife, but his friends' wives. And in planning this all, he found a way to support a good cause. Keep scrolling to see why his sweet plan went viral on TikTok.
Woman tells dad to take mom to 'Barbie' movie on a date night, but he has a much bigger idea.
In July 2023, a TikTok user named Mary (@midwest_princess_) took to the platform to share the epic surprise her dad and his friends were planning for their wives.
Originally, she had told her dad that it might be nice if he took her mother out to see Barbie on a date night. He agreed but wanted to make it a surprise — a surprise that his friends could get in on, too.
Article continues below advertisement
He suggested that he, his friends, and their wives all go out to dinner and tell the women that they're seeing Oppenheimer. But when they get to the theater, they actually surprise the ladies by seeing Barbie.
But unfortunately, there were potential issues with the plan as Mary's dad wasn't sure he could get a table big enough for all of his friends at the restaurant. They were also concerns about being able to purchase all those tickets for their wives on opening day.
That said, in the spirit of "go big or go home," Mary's dad decided to rent out a small theater that holds 50 people.
"He was able to get it a day early. So they'll actually be going to see Barbie the Thursday before," she said, adding, "So it's him and 25-ish of his friends and their wives going to the theater to be surprised and actually see Barbie instead of Oppenheimer.
He also asked Mary to put together little gift bags for all of the women to make the night even more special.
Article continues below advertisement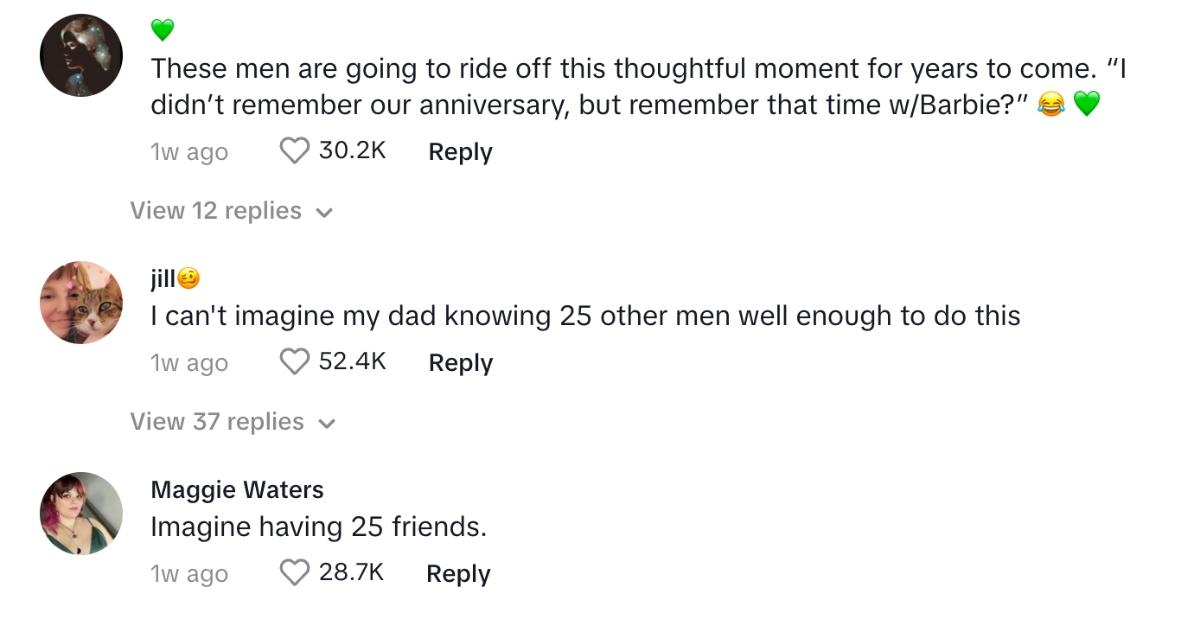 Article continues below advertisement
In the comment section, users were very impressed with Mary's father's plan. Others were surprised that her dad actually had 25 friends.
In another TikTok, Mary explained that her dad has the type of personality where he actually has hundreds of friends. She also gave an update on the surprise as there had been a change in plans.
She explained that the men started worrying that their wives might start talking to each other and become suspicious that they're all going to the movies at the same time with their husbands.
Article continues below advertisement
To remedy that issue, Mary's dad decided to tell his wife as well as the others that he would be hosting a fundraising event that night, which is something he does often according to Mary. And to make sure that all of the ladies were wearing pink — a must if you're watching Barbie — he decided to make it a fundraiser for breast cancer awareness.
"Pink is for Barbie and for breast cancer awareness," Mary said.
Article continues below advertisement
She further explained that this fundraiser was by no means just a cover. "Breast cancer runs in my family and [the Breast Cancer Research Foundation] means the world to my mother and I," she said, adding "This genuinely is now a real fundraiser."