'Barbie' vs. 'Oppenheimer' Memes Are All Over the Internet — Here Are Our Favorites
The movies 'Barbie' and 'Oppenheimer' will both be released in theaters on the same day. Naturally, the internet is preparing for this with memes.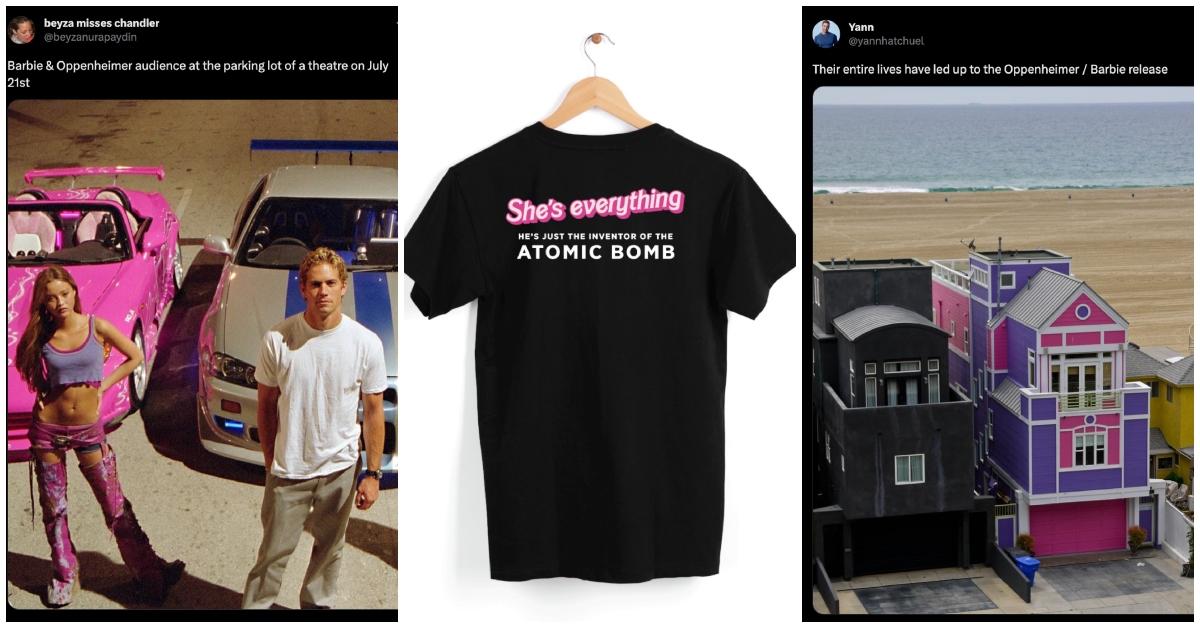 Whoever decided that Oppenheimer and Barbie should be released on the same day was definitely looking to start trouble.
Oppenheimer, which tells "The story of American scientist J. Robert Oppenheimer and his role in the development of the atomic bomb," per IMDb, stars Cillian Murphy, Emily Blunt, Matt Damon, and Robert Downey Jr., to name a few.
Article continues below advertisement
It's an action-packed biographical film that is sure to pack the theaters come July 21, 2023. But as Oppenheimer ticket holders make their way to the theater, they'll likely come into contact with hordes of people, probably donned in pink, humming along to "Barbie World" by Nicki Minaj and Ice Spice feat. Aqua. Oh, what a sight to see!
As IMDb writes, "To live in Barbie Land is to be a perfect being in a perfect place. Unless you have a full-on existential crisis. Or you're a Ken."
This film boasts a star-studded cast as well that includes but is not limited to Margot Robbie, Ryan Gosling, Kingsley Ben-Adir, and Will Ferrell.
Article continues below advertisement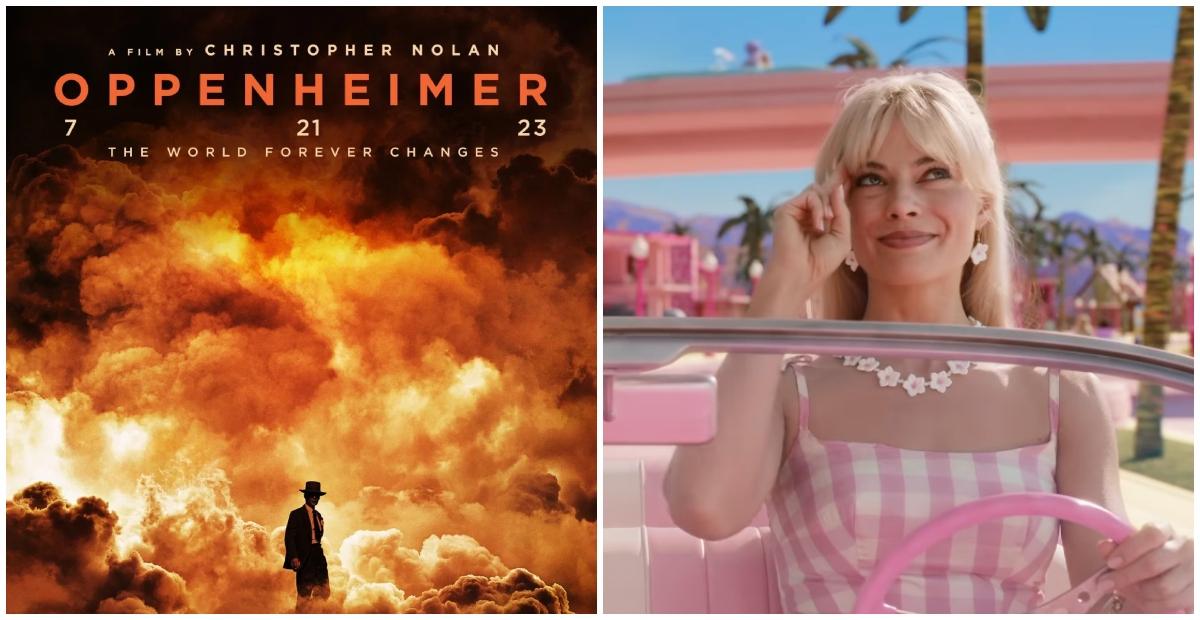 Clearly, these films are stark opposites, and the fact that they have the same release date has sent the internet into a tizzy.
All over social media, you'll find Barbie vs. Oppenheimer (aka Barbenheimer) memes concerning the two films. While some folks have chosen a film in this great movie debate, others are embracing both films and this rare cultural moment. Below, we've rounded up some cream-of-the-crop Barbenheimer memes.
Article continues below advertisement
Barbenheimer memes are all over social media — these are our faves.
Article continues below advertisement
Article continues below advertisement
Article continues below advertisement
Get this: Some people are convinced that Oppenheimer isn't even a film, but rather just a marketing strategy for Barbie.
Article continues below advertisement
While others claim the Barbie movie is actually doing advertising for Oppenheimer.
Article continues below advertisement
So, do you plan to see Oppenheimer and/or Barbie? To me, this double-feature release sounds like having fraternal twins who want two totally different themes for their joint birthday party. But hey, I could entertain both.
Already, celebrities like Tom Cruise have publicly shared his allegiance to both films."I love a double feature, and it doesn't get more explosive (or more pink) than one with Oppenheimer and Barbie," he tweeted.