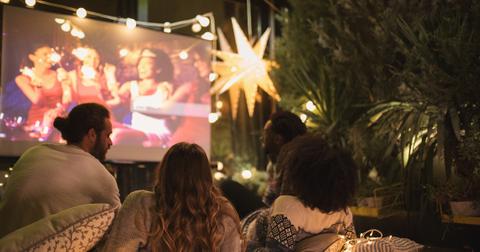 AMC Is Releasing a Streaming Service — Here's Everything We Know
By Lizzy Rosenberg
After purchasing that tantalizing Disney Plus/Hulu bundle, you probably thought you weren't going to subscribe to any more streaming services. But alas, you thought wrong.
Movie theatre giant AMC Entertainment announced that they would be launching a new on-demand movie streaming service, boasting over 2,000 films. So, what's the deal with AMC's streaming service? Here's everything you need to know.
Netflix and chill? More like AMC and chill.
... But only if you're an AMC Stubs member, that is.
As of Tuesday, Oct. 15, all AMC Stubs members in the United States have the ability to rent or buy any of AMC's 2,000 movies from the comfort of their homes, according to a press release. This is truly a lazy person's dream come true.