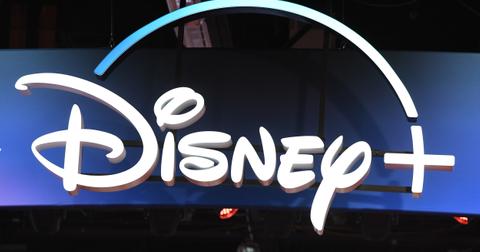 You Can Sign Up for a Disney Plus/Hulu Bundle, but There's a Big Catch
By Abi Travis
The Disney Plus launch is finally here! Are you ready to rewatch all your favorite childhood classics while also enjoying a ton of new original content? Are you ready to let Mickey Mouse become the corporate overlord he was clearly always meant to be? If so, we've got all the info you need to know about the Disney Plus launch date.
Here's how to sign up for a Disney Plus Hulu bundle:
There are so many different streaming services these days that you may be wondering: Can I just get a big ol' bundle so I can watch all of my shows in one place? Well... no. At least, not until Disney officially owns everything. (You know it's only a matter of time, right?)
But right now, since Disney owns mostly everything, there actually is a Disney Plus bundle that might interest you. Earlier this year, Disney CEO Bob Iger confirmed that there will be a bundle including Disney Plus, Hulu, and ESPN Plus. The bundle will cost $12.99/month — that's pretty comparable to the cost of other streaming services like Netflix and Amazon Prime Video.
Does that mean you can add Disney Plus to Your Hulu account?
Basically, yes! And you get ESPN Plus thrown into the mix, too!
But here's the catch — while you can pre-order Disney Plus today, the Disney Plus, Hulu, ESPN Plus bundle won't be available until launch day.
So if you do want to get the bundle, you're gonna have to wait until Nov. 12 to do so. Also important to note is that the bundle includes ad-supported Hulu, not the pricier ad-free version. The consensus seems to be that there will be a way to upgrade to ad-free Hulu, but it'll cost more money (obviously).
Will there be a Disney Plus app?
We've all gotten used to pulling up streaming apps on our phones and other devices— will we be able to do that with Disney Plus, too? You betcha!
In fact, the streaming platform will be coming to basically every device you can imagine including Roku, Apple TV, iPhone, iPad, Android phones and TVs, Google Chromecast, Xbox One, and Playstation 4 (via TechRant). Rumor has it that it'll be available on the Nintendo Switch, too, but not in time for launch.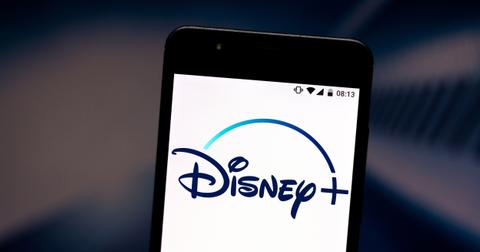 What about account sharing? Can you share your Disney Plus account with others?
As we all know, sharing your streaming passwords is technically not really allowed... but we also know that many services tend to turn a blind eye when it comes to sharing an account. It doesn't look like Disney Plus will be quite so lenient, however.
When you go to the pre-order page, you get this fine-print message: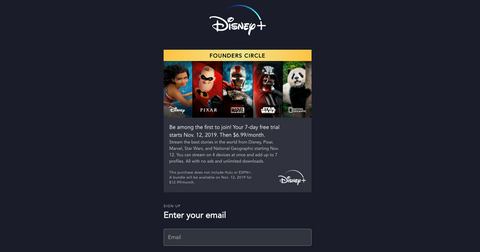 It says that you can stream on four devices at one time and have up to seven profiles. You might be thinking that means you can share your password with no consequences — not so fast!
According to a news release from The Walt Disney Company and Charter Communications, Disney Plus may be cracking down on password sharing. The key part of the news release reads, "Disney and Charter have also agreed to work together on piracy mitigation. The two companies will work together to implement business rules and techniques to address such issues as unauthorized access and password sharing."
Neither Disney nor Charter has revealed exactly what these "business rules and techniques" entail, but they could involve tracking IP addresses and monitoring broadband network usage. So just be careful.
The Disney Plus lineup is seriously incredible.
As we already mentioned, Disney owns pretty much everything. Luckily for Disney Plus subscribers, that means they'll have access to... well, pretty much everything. Seriously. The Disney Plus lineup is so gigantic, it's kind of bonkers.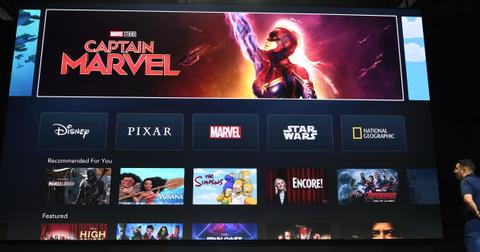 It's not just the beloved Disney films of your youth (although those are obviously going to be there). The lineup also includes all things Pixar, Marvel, Lucasfilm, ABC, FOX, ESPN, National Geographic — it's seriously pretty staggering. We have to assume that other streaming services like Netflix and HBO are getting a little nervous about it.
If you're looking to cut down on the number of streaming services you subscribe to, it pretty much comes down to the lineup — and if you're a fan of the Marvel Cinematic Universe or Star Wars, well, the choice is pretty clear.
Plus there's the whole "Disney is going to own everything" thing. It's probably pretty safe to put all your streaming service eggs in the Disney basket. They're going to end up there eventually anyway.