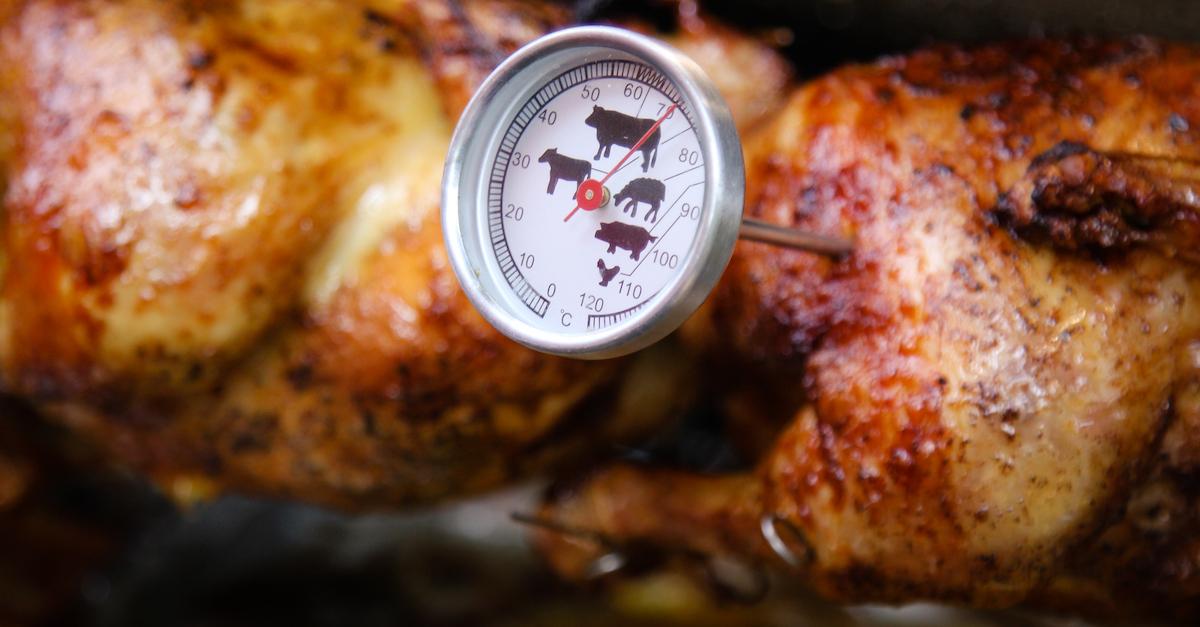 Can You Use a Meat Thermometer for a Fever? It's Not the Most Accurate Method
Having a reliable thermometer on hand isn't something that seems super important until it's 3 a.m. and you wake up feeling feverish. (Or, when you're in the middle of a pandemic and thermometers are about as scarce as toilet paper and antibacterial hand soap.) Which is why plenty of people are wondering: Can you use a meat thermometer for a fever?
Article continues below advertisement
I mean, we rely on meat thermometers all the time to make sure our chicken, pork chops, roasts, etc. are cooked to a safe internal temperature. So they must be reliable enough to offer an accurate reading for a body temperature, right? Unfortunately, it's not that simple.
Let's take a look at whether a meat thermometer can accurately gauge whether you have a fever — along with other potential methods of determining body temperature if you happen to find yourself without a thermometer.
Article continues below advertisement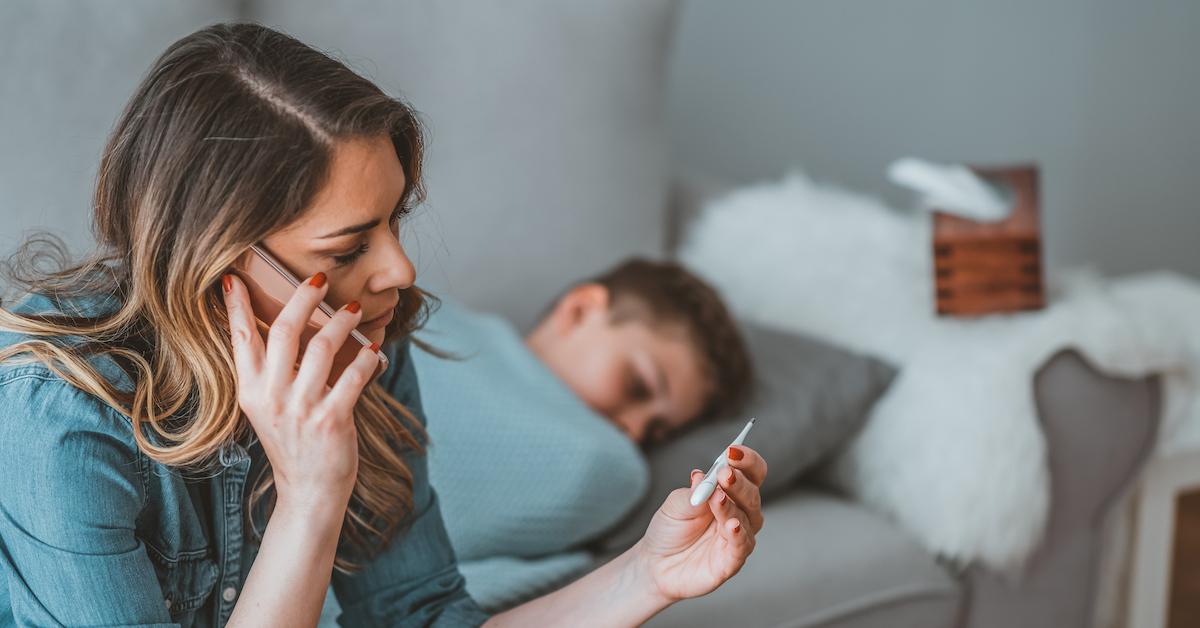 Can you use a meat thermometer for a fever?
The simple answer is no; a meat thermometer shouldn't be used if you think you have a fever. Any credible online source out there lists a number of reliable ways to check for a fever — and sorry, but a meat thermometer just isn't one of them.
Article continues below advertisement
Meat thermometers are used to measure much higher temperatures — because cooking, and killing E. coli, etc. They're just not calibrated for accurate readings at the lower end, in the range of a human body temperature.
So if the reading is off just 1-2 degrees, that's kind of a big deal when you're talking about a human versus a hamburger. (Also, as a general rule, I would refrain from impaling yourself with a meat thermometer.)
Article continues below advertisement
You can try using your hand to check for a fever — but it's not very accurate, either.
If you don't have a thermometer, you could always have someone else check if you feel warm via touch — but that's still not very accurate. But hey, if it helps you feel more assured about making an appointment with your doctor, then go for it.
If you're using touch to check for fever in someone else, first touch your own skin, and then compare temperatures by touching the other person, according to Healthline. Additionally, pinching the skin on the back of the hand is a way to check for signs of dehydration, which could be a sign of fever. If the skin doesn't quickly snap back, dehydration could be possible.
Article continues below advertisement
What are the other symptoms of a fever?
Although it's normal for your body temperature to fluctuate 1-2 degrees through the day, a reading above 100.4 degrees Fahrenheit is generally considered as having a fever, according to Cleveland Clinic.
If you don't have access to a thermometer though, it's smart to take a moment to assess other symptoms, which according to Healthline can include: headache, warm forehead, chills, muscle aches, feeling weak, sore eyes, loss of appetite, dehydration, swollen lymph nodes.
Article continues below advertisement
For infants and young children, the definition of a fever is different and should be taken seriously, according to Parents. Symptoms of fever for little ones can include: lethargy, grater irritability than usual, flushed skin, difficulty swallowing, paleness, refusal to eat or drink. More serious symptoms to watch out for include: excessive sleepiness, confusion, convulsions, vomiting, diarrhea, skin rash, pain during urination, and severe pain in other parts of the body.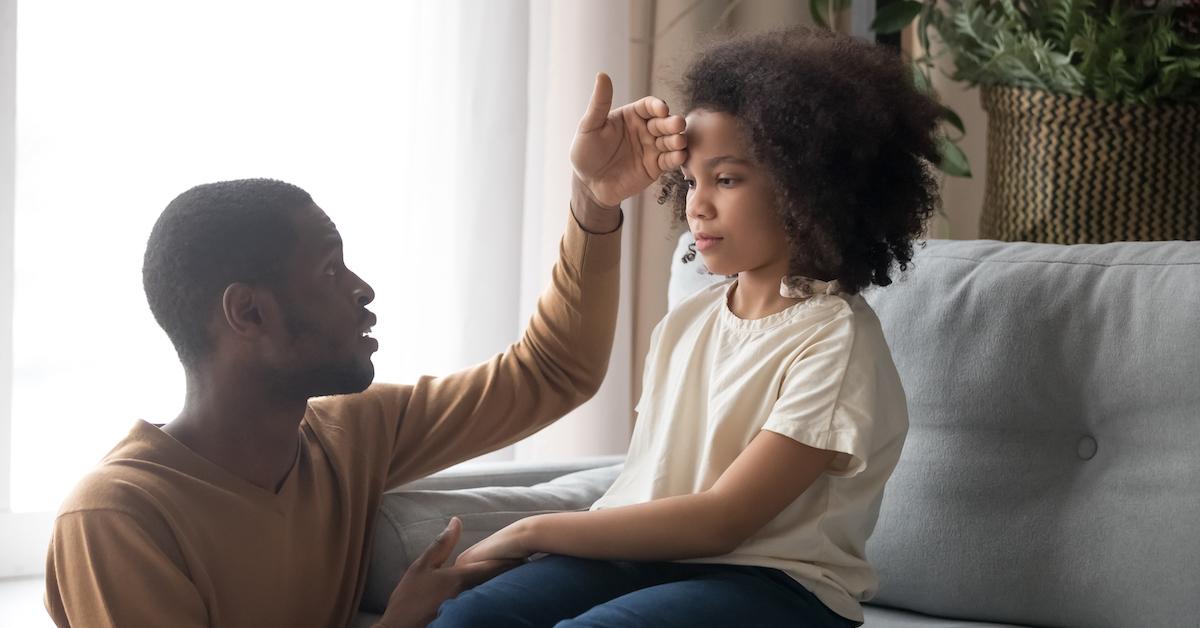 Article continues below advertisement
Twitter is joking about meat thermometers in light of coronavirus panic-buying.
Seriously, though. What are people supposed to do when regular digital thermometers are sold out at Walmart, Target, Amazon, etc.? Please step away from the meat thermometers, folks.
Article continues below advertisement
I supposed more people should have heeded this advice much earlier — before the panic-buying ensued and digital thermometers were about as difficult to come by as hand sanitizer.
Article continues below advertisement
So, no. Unfortunately, meat thermometers are not a good way to check for a fever if you don't have a digital body thermometer on hand. I mean, you could always try it if you're really bored. But it's not going to be very reliable.
Doing a touch check— as well as assessing your other symptoms — might help you decide if you should schedule an appointment with your doctor. But when in doubt, it's always best to err on the side of caution and go ahead and seek medical attention.
Just maybe don't quote to your doctor the meat thermometer reading if boredom did end up getting the best of you.