Canelo Alvarez Started Having Kids at a Very, Very Young Age
One of biggest boxing draws in the world, Saul "Canelo" Alvarez actually started having kids at a very young age — meet his four children and baby mamas.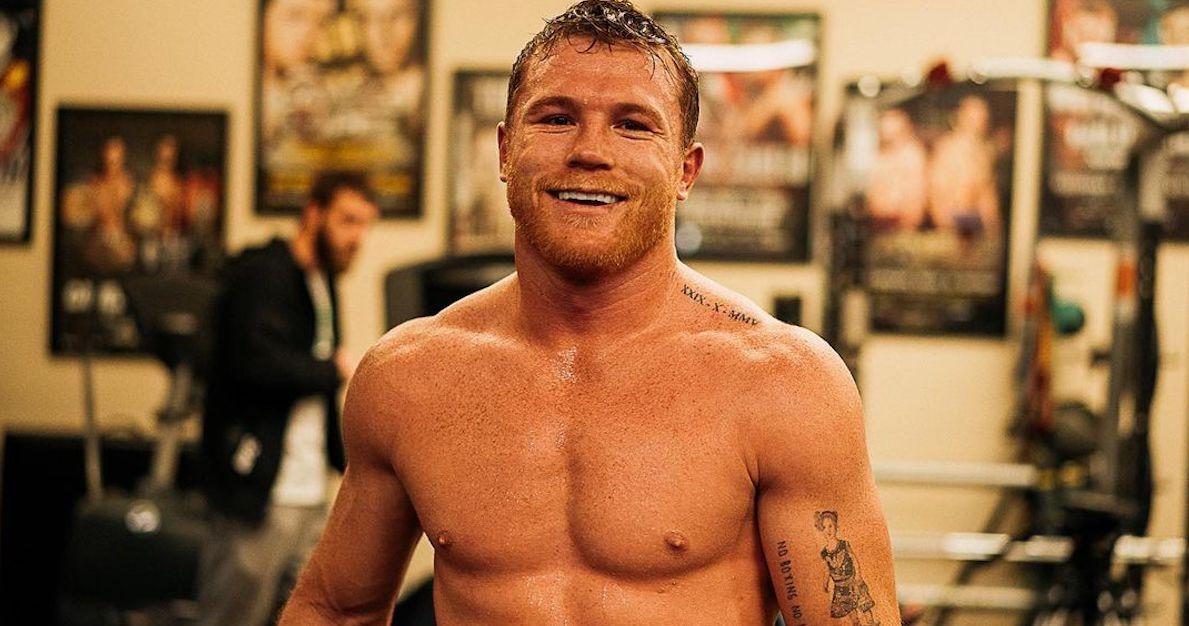 It's difficult to imagine climbing the ranks in your respective field while balancing being a parent at the same time. Heck, it's hard enough taking 12 credits a semester and balancing a part-time job or two, imagine doing all of that and having a kid? It's nuts.
Article continues below advertisement
But Saul "Canelo" Alvarez, who was born in 1990, has not only managed to become arguably one of the best boxers of all time but did it while being a father to several kids.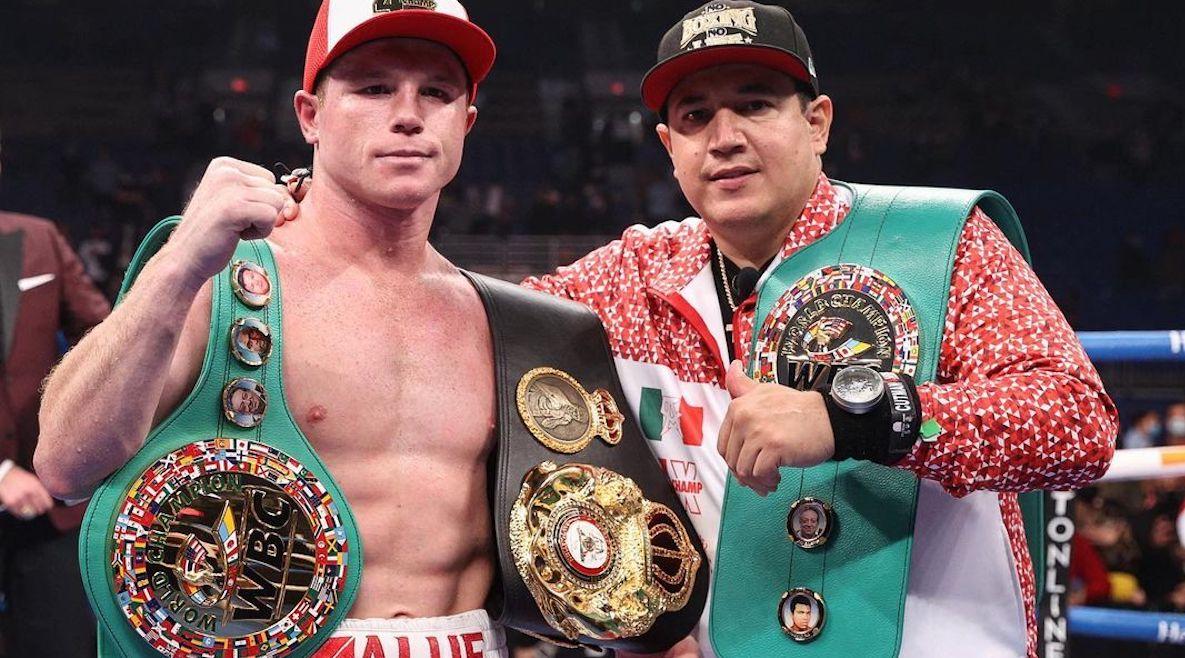 Article continues below advertisement
Canelo Alvarez is the proud dad to four kids.
The fighter started training seriously to become a boxer at 13 years of age after seeing his older brother Rigoberto make his pro debut.
At just 15 years of age, on October 29, 2005, Canelo took to the ring and made his professional debut, knocking out grown men and then heading back into the gym to improve on his skills.
By the time he was 17, he was already a pro-fighter with a decent number of fights, but he wasn't exactly the vaunted professional making big money paydays like he is now.
And it's around this time that he had his first child.
Article continues below advertisement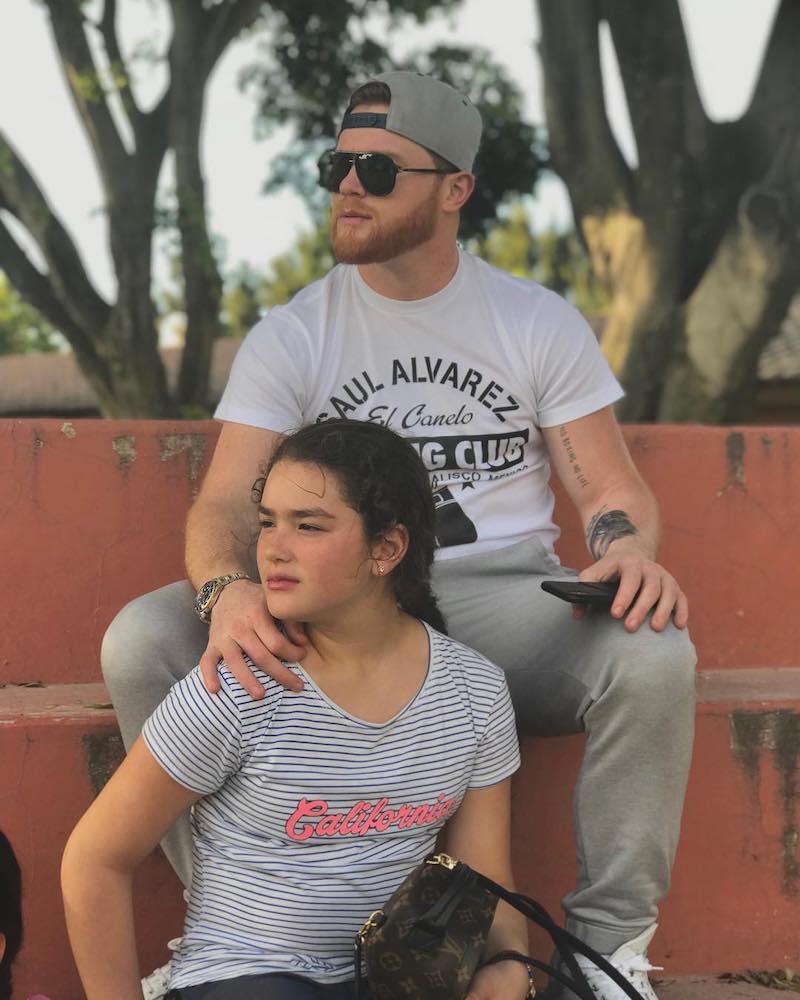 Canelo had his daughter, Emily Cinnamon Alvarez with his high school girlfriend Karen Beltran in 2007. After Emily's birth, Karen and Canelo had parted ways as a couple, but Canelo stayed active in her life and even brings her out to his matches and other events.
Article continues below advertisement
The boxer then started dating model Valeria Quiroz with whom he had another daughter by the name of Mia Ener Alvarez. Mia lives with her mother in Los Angeles.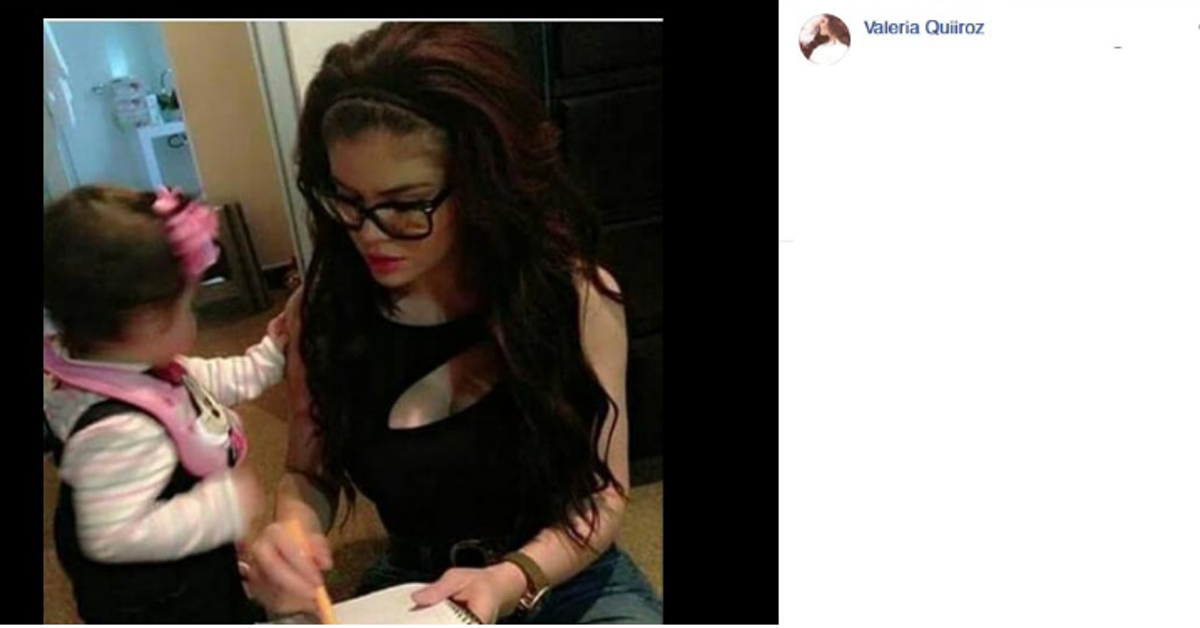 Article continues below advertisement
Canelo had his third child, Maria Fernanda Alvarez, in December of 2017 with Fernanda Gomez, who the fighter met through fellow boxing great Oscar De La Hoya.
Canelo and Fernanda dated for a year but ultimately called it off. Like his other children, although Canelo is actively traveling and training, he stays in touch with his kids, and he threw a giant princess-themed birthday party for Maria.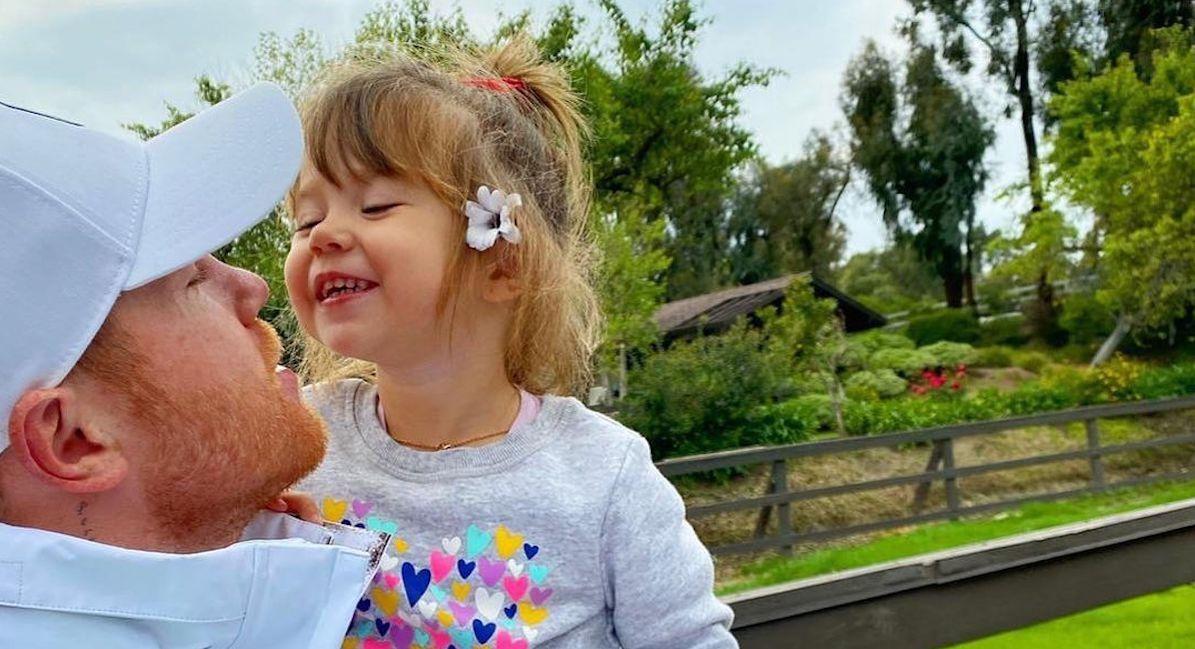 Article continues below advertisement
He had his fourth child in September of 2019 with entrepreneur Nelda Sepulveda. They named the boy Saul Adiel Alvarez and one of the first pictures Canelo shared online of his child is an adorable little picture of him rocking an outfit with the "Canelo" team track suit.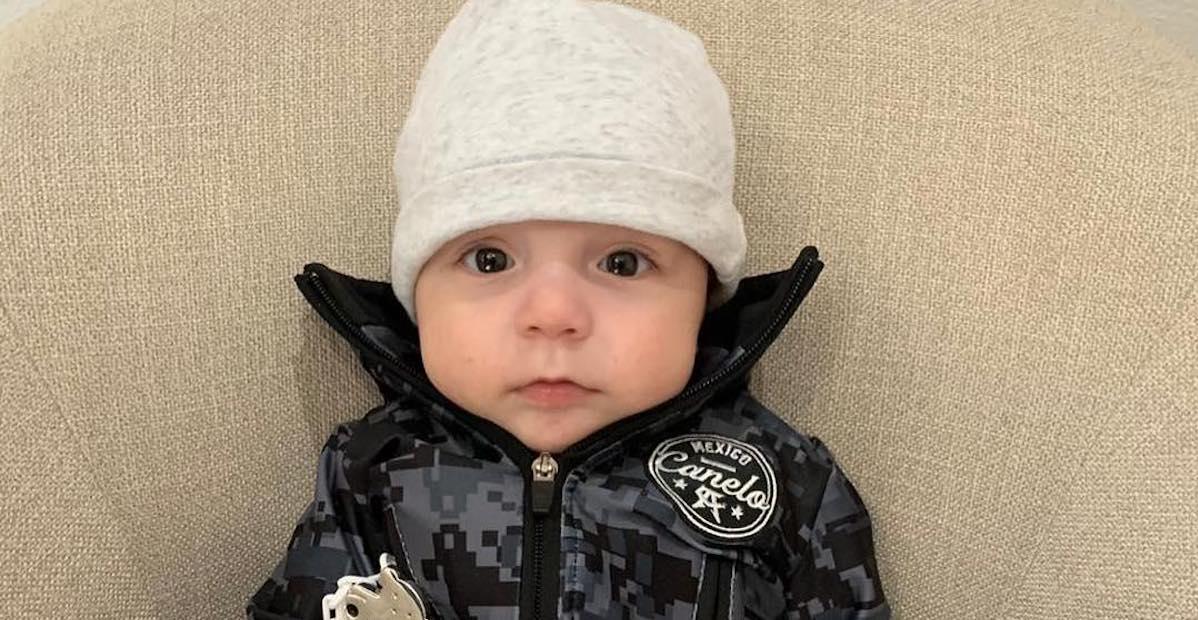 Article continues below advertisement
Although some have criticized the boxer for "collecting baby Mamas like Pokemon cards," Canelo does seem to be extremely family oriented and has a tight knit relationship with his siblings and parents, as well as his children.
Canelo keeps his mother and father very close.
The boxer is one of eight children: he has six brothers and one sister. His father, Santos Alvarez raised the eight of them alongside his wife Ana Maria Barragan until 2005, when they officially separated, which is right around the time Canelo turned pro.
Article continues below advertisement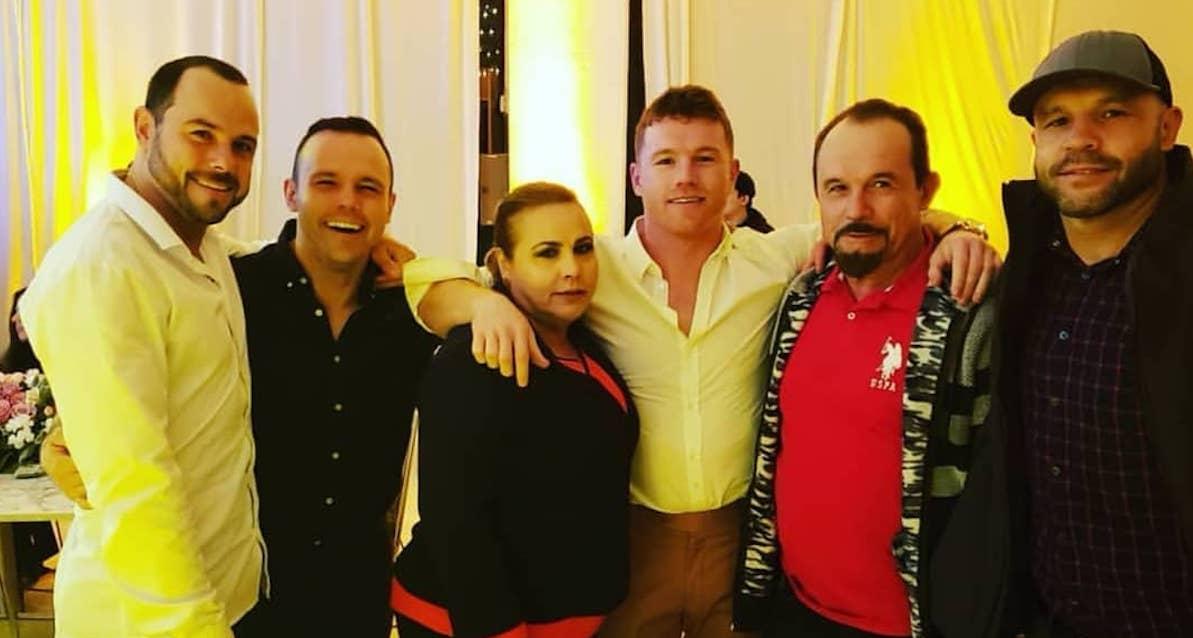 Canelo's older brother Rigoberto is a tremendous boxer in his own right and has helped Canelo in his journey to becoming one of the world's most feared and celebrated boxers. The two are often seen together and it's said that Canelo cites Rigoberto as his favorite fighter of all time.
Canelo's family are currently all rooting for Canelo to emerge victorious in his highly anticipated bout against Billy Joe Saunders on Saturday, May 8 at 11 PM EST on DAZN. Who are you rooting for?