This Woman's Boomer Dad Gave Her a Hack That Saved Her Money on Her Car
In a viral video, a woman reveals that her dad makes her keep a notebook in her car and write down every service she gets done on the vehicle.
All drivers understand that keeping car service records is extremely important; they contain a lot of vital information that could come in handy one day. Take it from TikTok user @fat_biscuit, who saved hundreds of dollars by keeping track of her car services via a notebook.
Article continues below advertisement
Read on for the rest of the iconic story. Plus, stick around to hear what the internet has to say about this hack!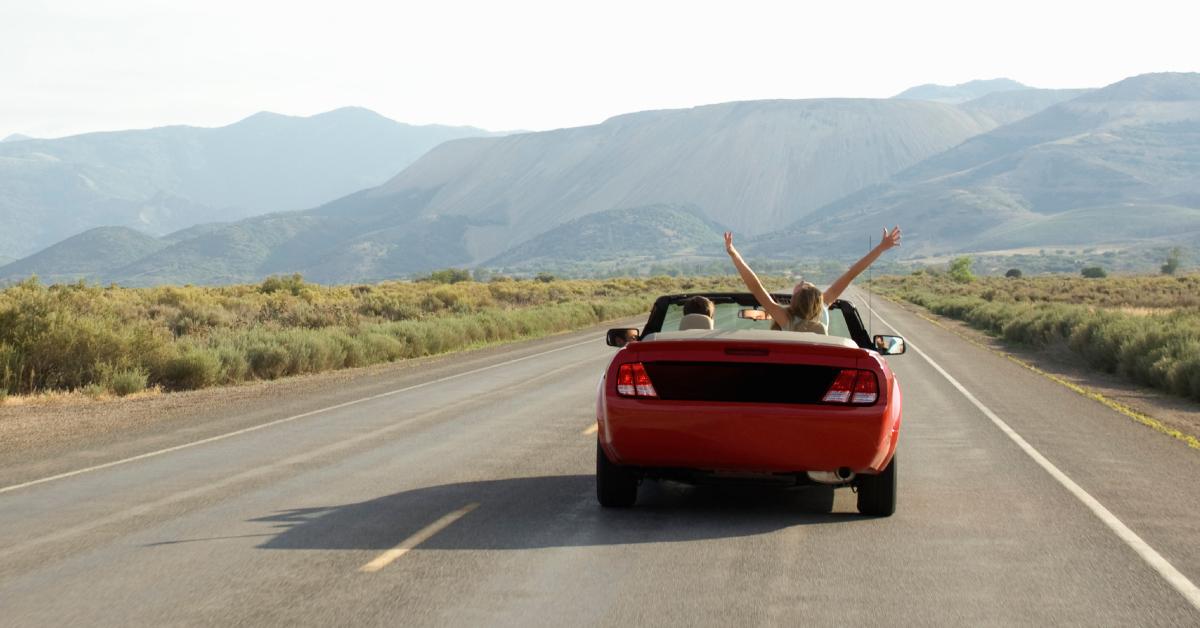 Article continues below advertisement
A woman saves big bucks by keeping her car service records in a notebook.
The creator, Jane, said that since she started driving, her father has made her keep a notebook to write down "every single service" she got done on the vehicle, ranging from a simple oil change to new tires. She initially thought it was annoying, claiming her dad was "such a boomer" for making her write everything down.
However, she now stands corrected. On the day of filming the viral video, Jane's car battery died; she called O'Reilly to see if she was still within warranty, but they claimed they had no record of her in their system. Now, this has happened to Jane in the past, but this time, she was prepared to fight back.
Article continues below advertisement
After she couldn't find the receipt, Jane pulled out her notebook, flipped back two years ago, and found the exact date when she purchased the battery. She also looked at her bank statements and found the transaction.
Once she gathered the proof, Jane called O'Reilly back — and the worker knew they wouldn't win this battle.
Article continues below advertisement
Jane claimed that when the employee started arguing with her on the phone, she told him, "OK, how about you pull up all of your purchase history at your location, go back to that date two years ago, and you will see my purchase."
She revealed that he actually looked through the purchase history, adding, "I don't know if he found it or if he just got tired of doing it, [but] that's when he finally just gave up and was like, 'OK, come in.'"
"I got a $260 battery today for free because I was still within warranty," she explained. "They were trying to say I didn't exist in their system, and I probably would've had to buy a new battery today. So, everyone, keep a damn notebook in your car — write everything down. It seems pointless, but there probably will come a day [when] you need it."
Article continues below advertisement
TikTok agrees that drivers should always keep their car service records.
The viral video, which has amassed 4.8 million views, racked in thousands of comments, with many fellow TikTokers sharing how they keep track of their car services.
"I just keep all my receipts and paperwork in the back pocket of my seat," one person commented, and Jane replied, "I probably should do that too." Well, just be careful because the ink will eventually fade!

Article continues below advertisement
"ALWAYS save [receipts] for services done to your car!" another user said. "Put them in an envelope in the glove box!"
Someone else wrote, "I have a car folder in my important papers and keep every single receipt of everything that I get done or purchase for this reason."
A few TikTok users agreed with keeping the records in a folder, with one person stating, "I got more money for having those receipts from my car being totaled when the wheel flew off."
Article continues below advertisement

Some said they keep their records in the glove compartment, while a few others revealed they take pictures and scan the service records on their phones (just make sure you don't accidentally delete them!)
What do you think? Will you keep track of your car service records in a notebook? Let us know!