Woman Experiences Instant Regret After Trying Shaving Cream Cleaning Hack on Car Interior
A car owner interested in giving their seats some sprucing up tried the shaving foam cleaning "hack" and the results were less than stellar.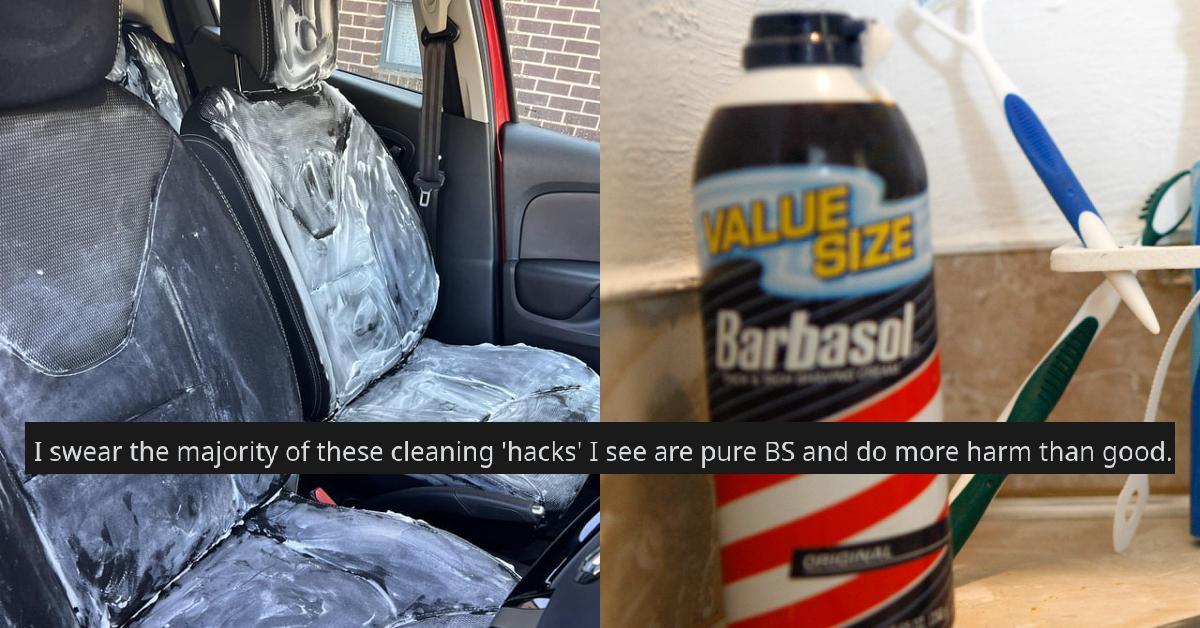 The internet can be a wild and wonderful place filled with knowledge and secrets, tips and tricks, and facts that you never knew existed. Oftentimes, these new bits of knowledge can enrich your life.
Article continues below advertisement
There are some hacks however that ultimately end up doing more harm than good. Either by wasting your time as you try to come up with a new and inventive way of going about something, or actually making your problem worse.
Article continues below advertisement
Like this Reddit user who tried cleaning the interior of their car using shaving foam. It would appear that they attempted this cleaning hack but weren't exactly thrilled with the results and posted a picture of what their seats looked like during and after they attempted it.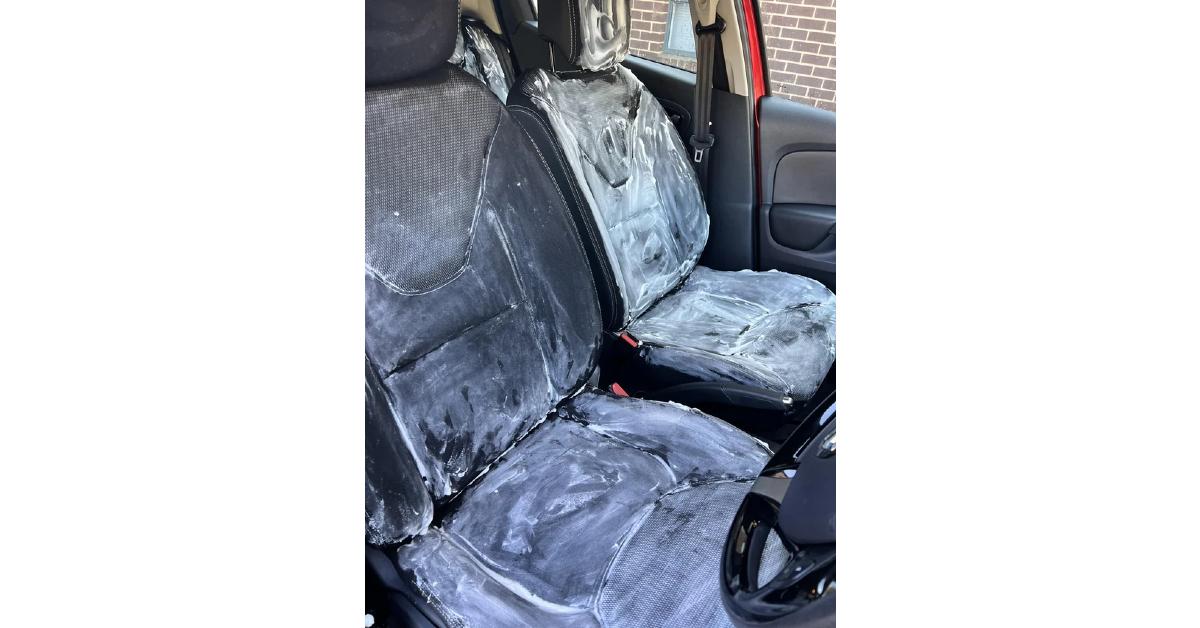 Article continues below advertisement
They added in a caption for the post that not only did the shaving foam hack not work for them, but it ended up making their seats look worse than they did before.
Article continues below advertisement
"I tried the shaving foam hack to clean my car seats, and the 2nd and 3rd photo was how it turned out. Now they look worst than how it was before I decided to use shaving foam.
For those who tried and experienced the same failed result, how did you resolve it?" the Redditor wrote.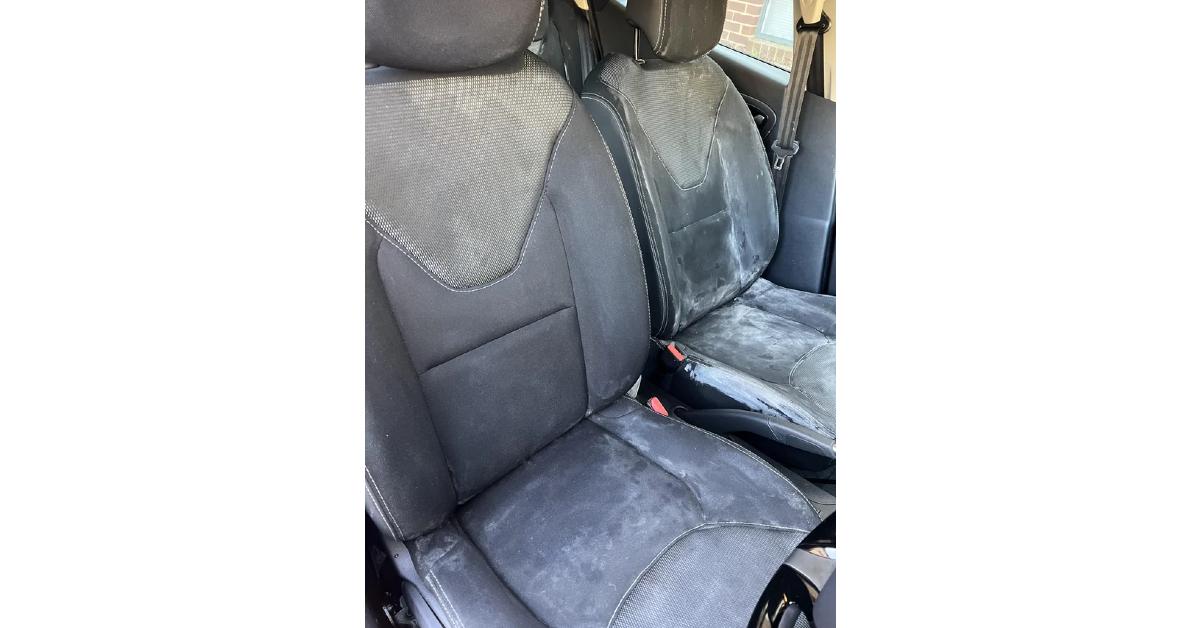 Article continues below advertisement
In the photo following their attempt at cleaning their car seats using shaving foam, large white stains can be seen on OP's car seats, presumably a result of using the shaving cream.
Many Redditors seemed to have difficulty wrapping their heads around what the benefits of using shaving foam to clean car seats were supposed to be.
Article continues below advertisement
Some even remarked that excess foam and soap could potentially become a magnet for dirt and then trap unwanted stains in upholstery, resulting in an even dirtier surface.

Article continues below advertisement
Thankfully, there was someone in the comments section who said that they were a car detailer who offered up some advice to the Intrepid shaving foam user on how to clean car seats without making it look like there was an ectoplasm explosion all over them.
They wrote: "Car detailer here. If a carpet cleaner is out of the question try getting a pack of microfiber towels, you can get a decently sized pack of em for like 10 bucks from walmart. Spray down the seats well in small controlled areas. Fold a microfiber towel twice (in half and then in half again). Wipe the wet spot down with the towel, flip, wipe, repeat. I have not had to deal with shaving cream specifically yet but this usually does a pretty decent job of rinsing seats out after the cleaning process."
Article continues below advertisement

There are some outlets, like this one here, that extol the virtues of using shaving foam has a means of getting ones car seats looking good as new: "use good old fashioned, dye-free men's shaving cream (not gel) like a foam cleaner on your seats. Apply to the upholstery and rub it in to clean up dirt and stains. Then remove the shaving cream with clean, wet rags. Let the upholstery air dry after removing the shaving cream," Abbots At Home writes.
Article continues below advertisement