Stylist Shuts Down Jealous Girlfriend of Customer Who Complained She Took on Male Clients
A stylists shuts down customer's jealous girlfriend via text after being accused of taking male clients and social media responds.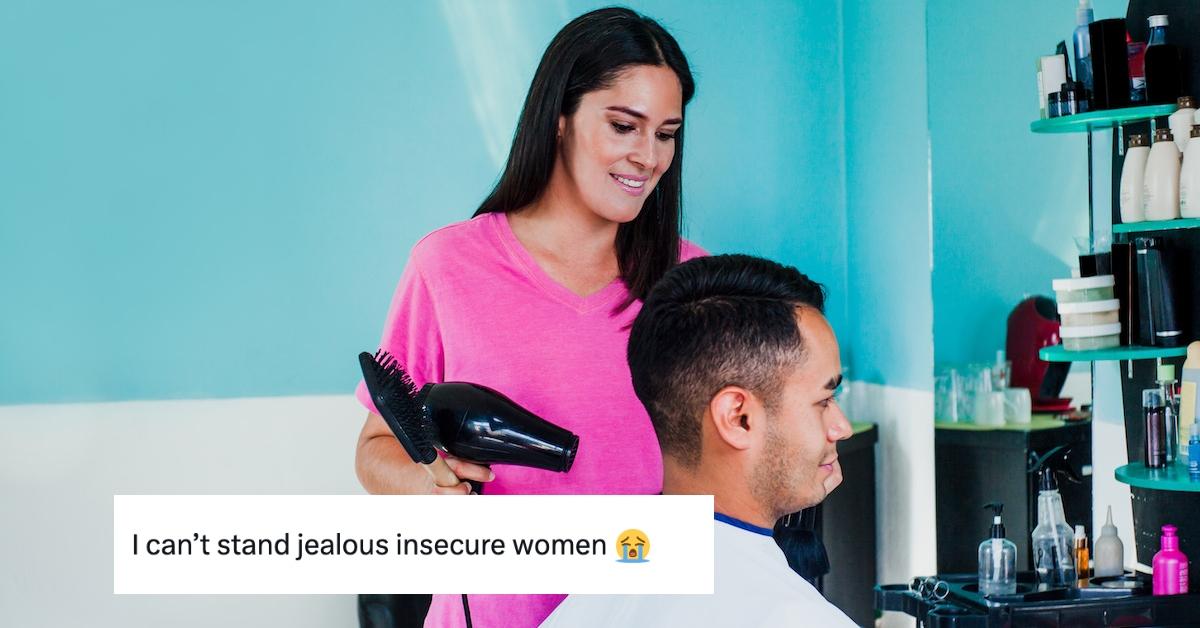 Some people truly have nothing but audacity.
Contrary to popular belief, people can work together without any romantic interest being a factor. However, some folks can be so insecure with themselves and their relationships that they project any questionable feelings onto an innocent person. Case in point: a jealous girlfriend confronting a stylist on social media.
Article continues below advertisement
In a mind-blowing text exchange shared on Twitter, a stylist shuts down a customer's jealous girlfriend for her insecurity, and social media is standing on the side of what's right.
Here's the full scoop on the crazy situation.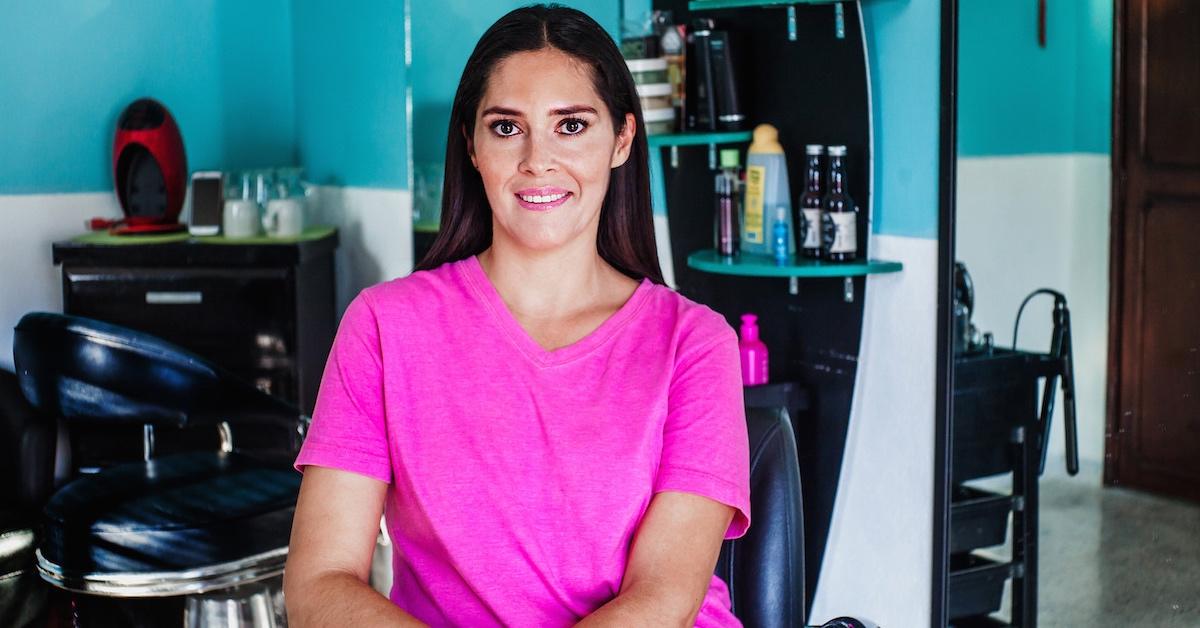 Article continues below advertisement
A stylist shuts down a customer's jealous girlfriend in a text thread shared on Twitter.
There must be a clearance sale for audacity somewhere.
In a June 10, 2023 Twitter post, user @mahhsza shared a disturbing text message thread between herself and her client's girlfriend.
"Don't book with me if you have a delusional a-- girlfriend. It will be added to my site as a new rule tonight," the user tweeted while attaching screenshots of the conversation.
The thread started with the girlfriend seemingly asking the stylist about her boyfriend named Damon. As the stylist questioned her about needing to cancel the appointment, the girlfriend replied by questioning why her boyfriend is seeing a female stylist.
Article continues below advertisement
"I was just wondering why he comes to you every two weeks," the girlfriend said. "There are a lot of male barbers, so it's kind of weird that he hits you up." The girlfriend then questions the stylist about why she didn't turn her boyfriend away.
Article continues below advertisement
From there, the stylist proceeds to read the girlfriend for filth. She let her know that her boyfriend is officially banned from her salon: "You're right. There are plenty of male barbers and I hope he finds one because he's banned from booking with me and will not be allowed to step foot in my salon again. Y'all take care."
Article continues below advertisement
Twitter users agree with how the stylist handled the insecure girlfriend.
If there is one thing an insecure person will do, they will test your patience. Twitter users generally agreed that the girlfriend was completely out of line.
The fact that the girlfriend confronted the stylist while she was working over her boyfriend is disrespectful. It also shows that she's in no position to be in a relationship since she doesn't trust her man.
"I would have broken up with her because [you're] making me look like a clown with your insecurities," one person shared.
Article continues below advertisement
"I know they had problems after this because men do not play about their barbers," another person chimed in.
Interestingly, a few people told the stylist that she shouldn't have cut off a regular, especially since the stylist said he would tip her $50 for each cut. However, one Twitter user shared that the stylist's safety comes first.
Article continues below advertisement
"People talking about, 'You cut off a regular. That's an L,' are not thinking about your safety and comfort," one person commented. "I am wishing you two new regulars in his place. You don't need to make yourself uncomfortable in your safe space to appease other people!"
Funny enough, the stylist shared that while she did ban him from booking, she replied to a user and said that "[client] has my permission to return with proof of restraining order."
Hopefully, folks can realize that this is the wrong way to handle their insecurities. Not only did the girlfriend just cost her boyfriend a good barber, but she may also have just lost her partner.
Keep your insecurities in check, folks!