It Looks Like Cara and Garrett on 'Siesta Key' May Officially Be Over
Season 2 of 'Siesta Key' saw Cara and Garrett confess their love for each other, but ahead of the Season 3 premiere, are they still together?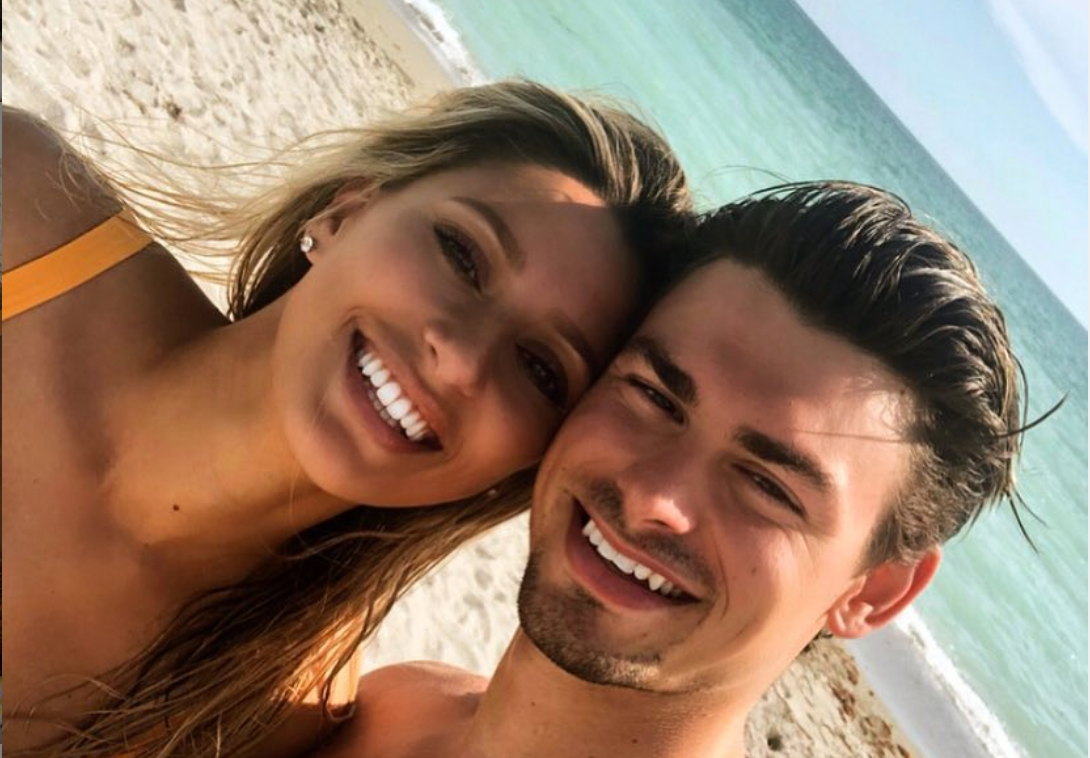 The Season 2 finale of Siesta Key finally confirmed one of our favorite couples of the season: Cara and Garrett. The pair were on shaky ground most of the season, what with Cara's ex Alex trying to win her back and Kelsey trying to steal Garrett away, but at the end of the season, Cara and Garrett exchanged "I love you"s sealed with a kiss.
Article continues below advertisement
Garrett and Cara were still together at the beginning of the season.
We know one thing for sure, and it's that Cara and Garrett were still together when filming for Season 3 started. The trailer for the new season shows the couple together (amid a slew of drama around Juliette's new love interest), but it's clear they're recovering from something big.
First, the end of filming season 2 meant the beginning of a long distance relationship.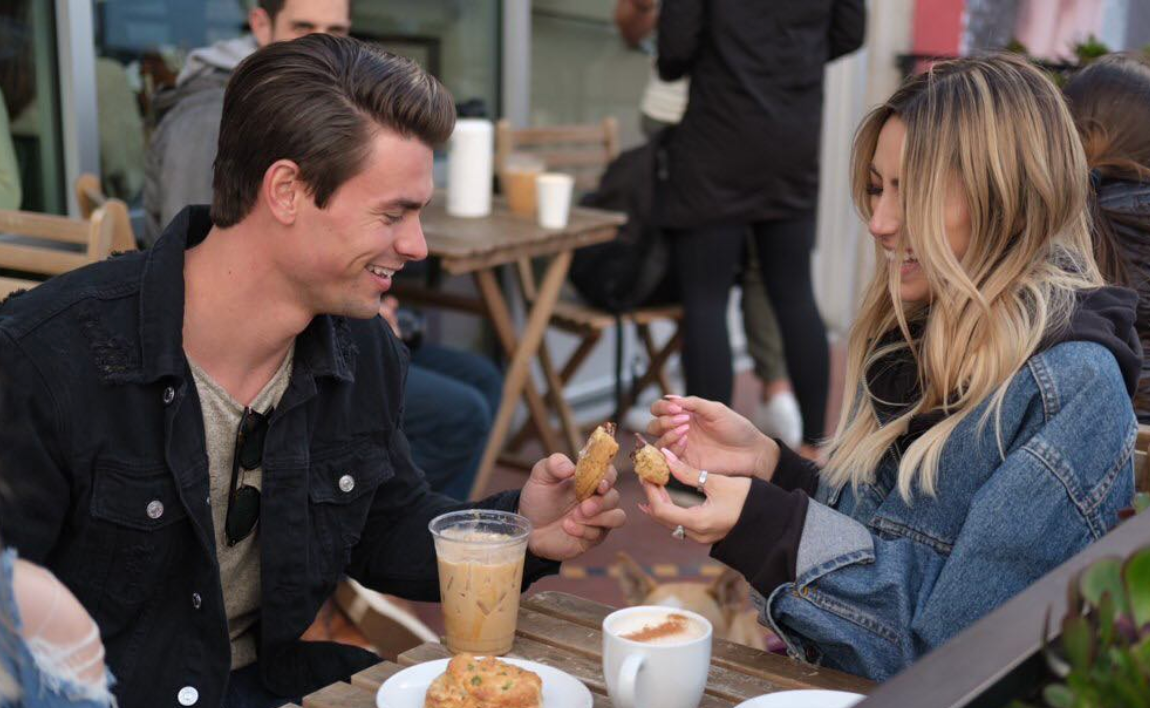 Article continues below advertisement
Cara was set to spend some time in Italy after filming ended, while Garrett was going on a personal training tour, meaning their relationship was bound to be put to the test off-camera.
We're not sure what exactly happened while they were apart, but it doesn't seem good, and it looks like they've got work to do together this season.
They haven't posted photos together in a while.
In a possible testament to the state of their relationship, neither of them has shared a photo together in months, making it seem like their relationship didn't last to the end of the summer.
Garrett's last photo with Cara was a paid promotion photo for a dating app (yikes). They are sharing a chocolate chip cookie at a cafe, suggesting followers who are looking for that "special someone" download the app. Foreshadowing, much?
Article continues below advertisement
Garrett also posted a promo photo for the new season of Siesta Key that really makes it look like the pair are done for good. In the photo, Garrett sits in the center surrounded by different women in the cast — and Cara isn't one of them. And who should be at his right hand but Kelsey?
We don't know about you, but it looks like we're about to witness another break up this season.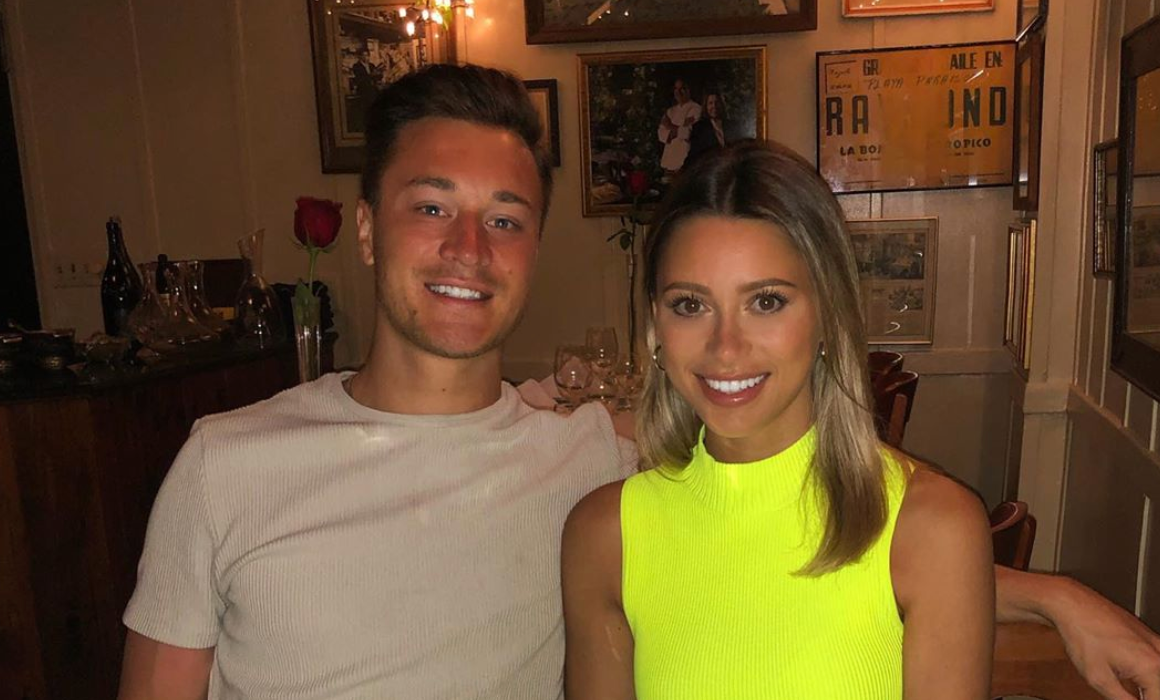 Article continues below advertisement
Cara shared a photo with a new guy recently.
While you'll have to watch the new season to see what goes down between Cara and Garrett, it seems like Cara has since moved on from the hunky personal trainer.
She shared a cute snapshot of her sitting next to someone at dinner, with the caption, "Oh boy 💕," and the guy tagged definitely isn't Garrett.
The account tagged in the photo belongs to Mike Messler, whose Instagram is private, but isn't part of the Siesta Key cast.
If Cara has moved on, it could be she's done dating in the reality show scene for a while. We're happy for her — even if it means one of our favorite couples is over.
Watch the new season of Siesta Key when it premieres on Jan 7 on MTV.