Cardi B and Saweetie Are on Good Terms — Despite the Rumors on Social Media
Cardi B and Saweetie's relationship is trending news since fans have noticed that the two barely hang out and haven't collaborated.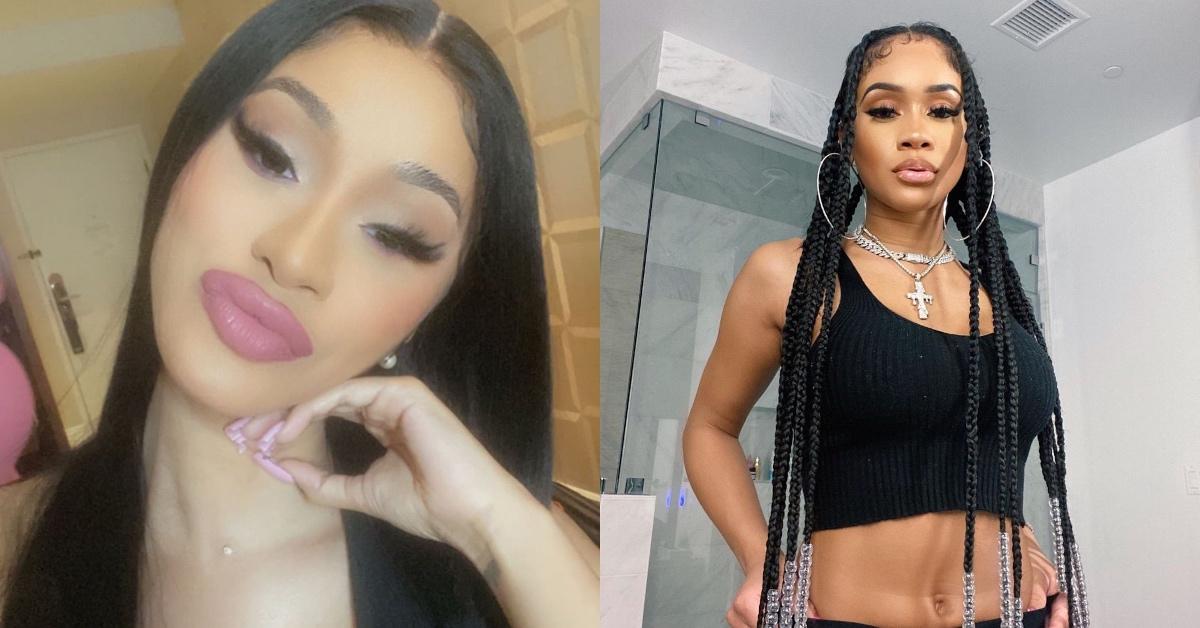 Like it or not, the hip hop industry has a reputation for being very cutthroat. And while men once dominated the industry, female rappers have shaken up the music world over the years. With sex-positive lyrics, a call for female unity, and endless collaborations, female rappers have set the tone for the present and future of hip hop.
Article continues below advertisement
And two of the many frontrunners in the hip hop world are none other than Cardi B and Saweetie. While these ladies are responsible for many of the hits that we've all been rocking out to, some people believe that they may be foes. So, what is the deal with Cardi B and Saweetie's relationship?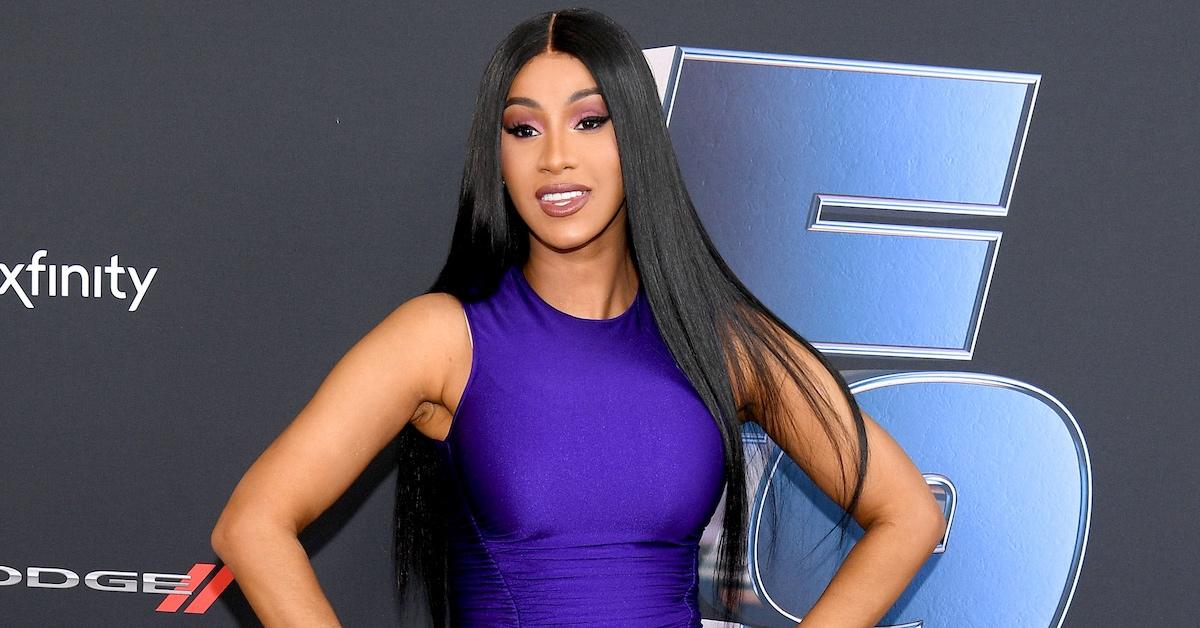 Article continues below advertisement
It's actually all love between Cardi B and Saweetie.
It's not news that the hip hop world and social media are notorious for pinning women against one another. We've seen it with rappers Nicki Minaj and Kash Doll, Lil Kim and Foxy Brown, and Trina and Khia. And while some of these women do have issues with one another, that's not the case for Cardi B and Saweetie.
If you stay up to date with Cardi B, then you know that the "Up" rapper has always shown love to female rappers in the game. Since the rapper is pretty vocal, we'd all know if she had issues with Saweetie. And it's actually the opposite.
Cardi even noted on Twitter how much she likes the "Best Friend" rapper's music.
Article continues below advertisement
And of course, Saweetie returned the favor by showing her love in a REVOLT TV interview. "Ooh, Cardi B is a nine," she explains when ranking rappers. "I love her energy. She's popping, she's cute."
But despite the ladies publicly supporting and admiring each other, fans think otherwise.
Article continues below advertisement
Fans believe that the rappers are feuding since Saweetie wasn't present at the Super Bowl.
It's pretty easy for fans to spread rumors that celebrities are feuding with one another on social media. And since Cardi B, Quavo, and Offset were pictured at the Super Bowl sans Saweetie, fans immediately felt that something was up.
Fans have been manipulating videos online saying that Saweetie has been throwing shade at Cardi B, along with saying that her aunt has been speaking negatively about the star.
However, Saweetie has still not said a word about Cardi B publicly.
Article continues below advertisement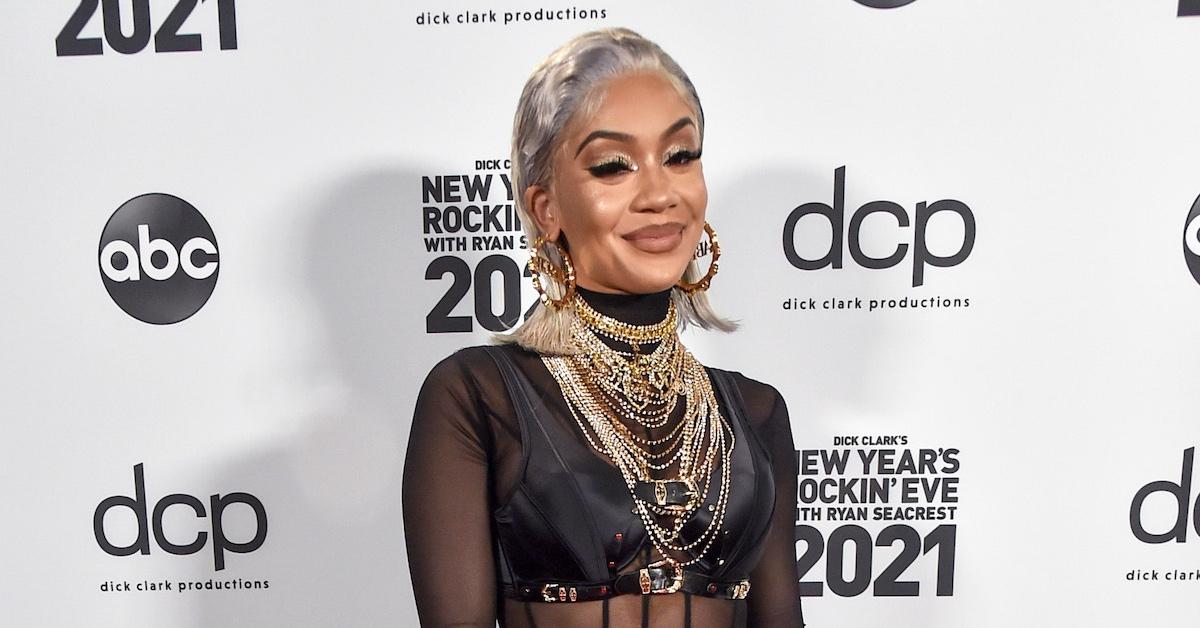 And the rumored beef has even crossed over into their music, since Cardi B noticeably said Saweetie's catchphrase, "I know that's right," in her song "Up."
Article continues below advertisement
Once one rumor runs rampant, another one follows. Fans have been going back and forth about the possibility of the ladies being jealous of one another, while others simply believe that they are just being cordial.
Article continues below advertisement
Many people think they should be friends since Cardi is married to Offset and Saweetie dates Quavo. However, just because the ladies have not been pictured hanging out together doesn't mean that there is drama between them.
In fact, it looks like the rumors are nothing more than rumors. Cardi B's sister Hennessy spilled the tea that the ladies' management teams recently spoke about them doing a project together.
And while social media has been on fire with rumors, we can all expect Cardi B to address it all pretty soon. After all, the rapper has no qualms setting the record straight.