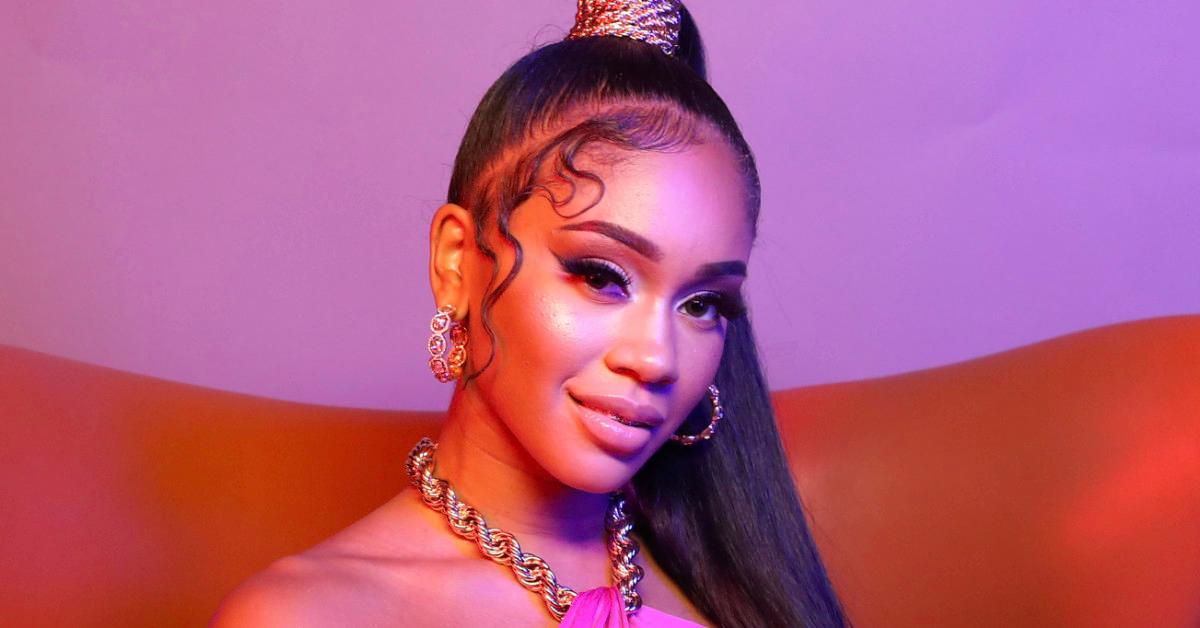 Rapper Saweetie's Tweet About Becoming a Mother Has Fans Saying "WTF"
Is Saweetie pregnant? Rumors that Saweetie is expecting a little sweetie — or even that she already delivered a bundle of joy — circulated online after the rapper tweeted about becoming a mother.
Article continues below advertisement
"I'm officially a mom," Saweetie, born Diamonté Quiava Valentin Harper, wrote on Twitter on Saturday, Jan. 9, adding the pleading-face and the revolving-hearts emojis.
That same night, Saweetie admitted to being a "little tipsy" as she realized she had responded to an old tweet, but still followers immediately came with questions about her possible pregnancy.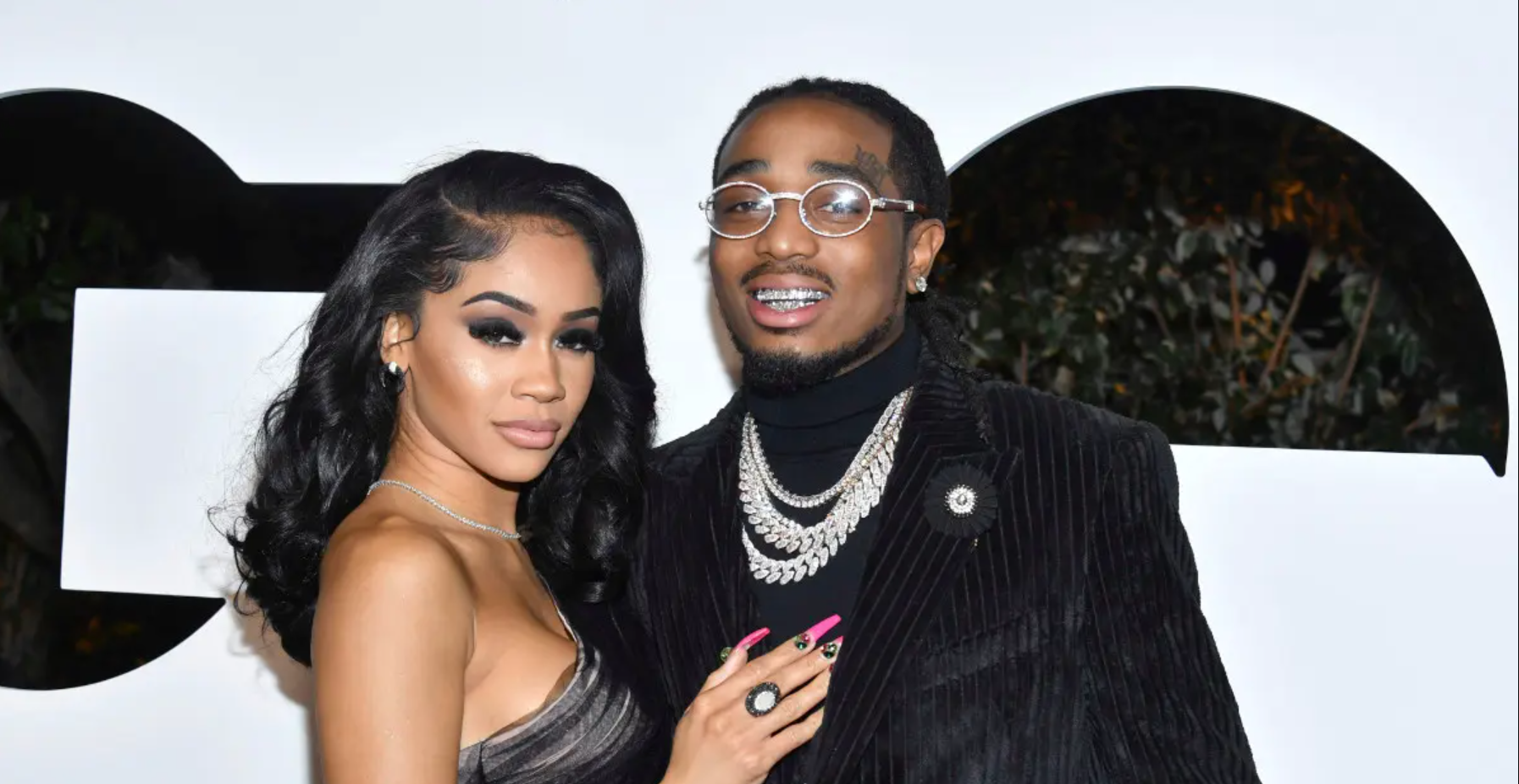 Article continues below advertisement
Saweetie's tweet stumped followers.
"What???" one stunned Twitter user tweeted. Another told Saweetie, "Excuse me. Elaborate, please."
In a different comment, one user speculated that the "Tap In" performer might have adopted a child. "I am not entirely sure how it would be possible, but did you adopt a baby? Are you in the process of adopting a baby? If so, that's amazing. There are a lot of beautiful Black babies in the foster care system who could use a loving home. Congrats."
Article continues below advertisement
Other people suspected that she got a pet — a dog, or bunny, or maybe even a turtle.
"She's not pregnant," one user tweeted. "WTF is wrong with y'all? Everyone knew she was looking for a pet."
"I think the joke was that she doesn't actually have a kid and instead got a dog," another wrote.
In more cringeworthy comments, meanwhile, other Twitter users actually claimed credit for the hypothetical baby. "I didn't say you can go public about my child," one wrote. Another said: "Coulda sworn I used a condom. WTF."
Article continues below advertisement
The rapper has been dating Quavo for two years.
Saweetie is currently two years into what sounds like a loving relationship with Migos member Quavo — a.k.a. Quavious Keyate Marshall — who was her first and only celebrity crush, as she told People recently.
Article continues below advertisement
And even though they live a lavish lifestyle — he got her a custom silver Bentley for Christmas, while she gave him a $300k diamond watch — Saweetie says they feel like a normal couple. (He cooks for her, for example, and she makes sure he eats his veggies.)
"It's funny because I don't feel like a celebrity," she told the magazine. "I mean, when I'm out and the paparazzi is flashing, I do, but I feel pretty normal, and he's normal, so we're just like every other couple when we're home."
Article continues below advertisement
She also attributed her romantic success with Quavo to their foundation of friendship: "I think the reason why we've lasted so long is because we're like friends who are really, really, really attracted to each other. I think that's what keeps it fun. It keeps it different. We're able to really just kick it. Like wherever, whenever."
"We're both big babies," she added. "I like when he babies me, and he likes when I baby him. We just shower each other with love and affection."
Hey, at this rate, it might not be long before Saweetie and Quavo will have an actual baby to baby!