7 Times Carla (and Her Fellow Nurses) Were Totally the Backbone of Sacred Heart
Today is National Nurses Day — so we're celebrating our favorite fictional nurse, Carla Espinosa!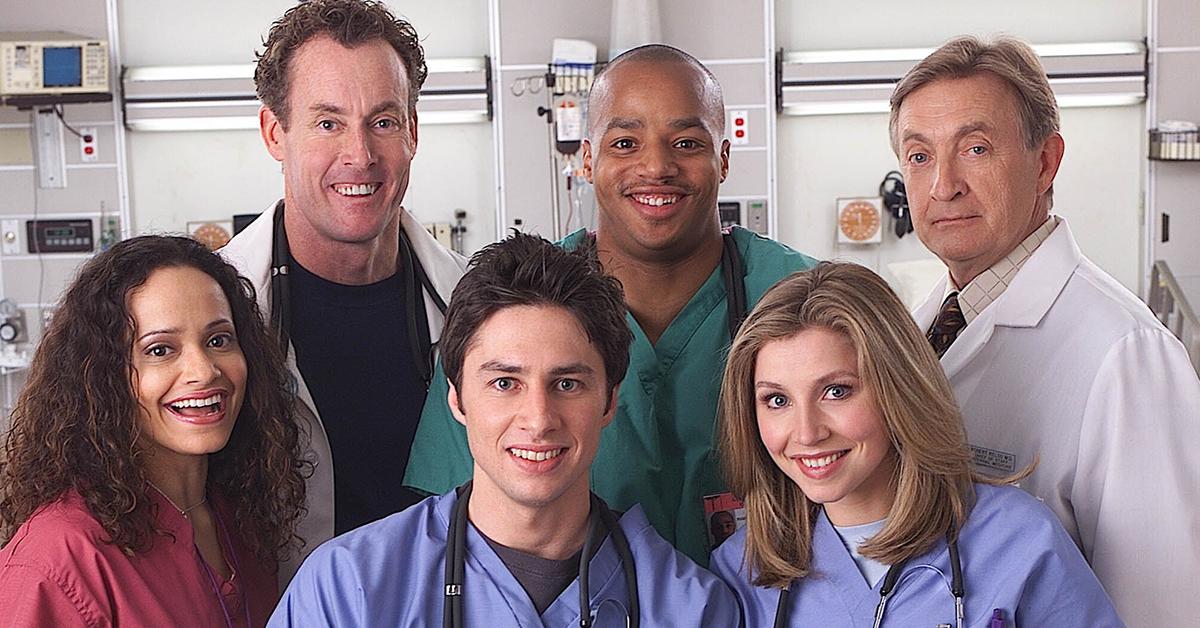 Today is National Nurses Day, kicking off National Nurses Week, which ends on May 12 — aka Florence Nightingale's birthday/International Nurses Day; these celebrations are designed to celebrate the commitment and contributions of nurses all over not only the country, but also the world. During a global pandemic — like the one we're living through right now — everything that nurses do in hospitals, nursing homes, rehab centers, doctors' offices, etc. is at the forefront of all of our thoughts right now.
Article continues below advertisement
But the reality is, from the moment these brave men and women are pinned at their nursing school ceremonies, and recite the Nightingale Pledge, they are well on their way to being the heroes that touch the lives of so many of us.
Even in a world full of soap operas, dramas, sitcoms, and just about every other genre you can think of in the scope of fictional medicine, there probably isn't — in my opinion, at least — a character who personifies being a nurse more than Carla Espinosa on Scrubs. Her tenacity, dedication, and compassion define why so many of us consider nurses heroes.
There are countless ways you can support these frontline workers on this National Nurses Day; you can donate any personal protective equipment you have, or urge your local representatives to do what they can to make sure those on the frontline of the fight against the coronavirus are adequately protected. If you're in the position to donate money, organizations like Feed the Frontline will accept monetary donations to make sure nurses, doctors, and all healthcare workers are well-fed during the fight — while aiding local restaurants. And if you're not — as right now is challenging for nearly everyone — you can donate blood, or do the easiest and most helpful thing of all: Just stay home to help slow, or even stop, the spread of COVID-19.
If you're looking for something to do while social distancing (if you're sick of Zoom calls and already watched all the content the universe has to offer, we're with you), check out the 7 times Carla (and her fellow nurses) proved to be the real heroes of Sacred Heart!
When She Reminded Turk There's No Such Thing As "Just a Nurse"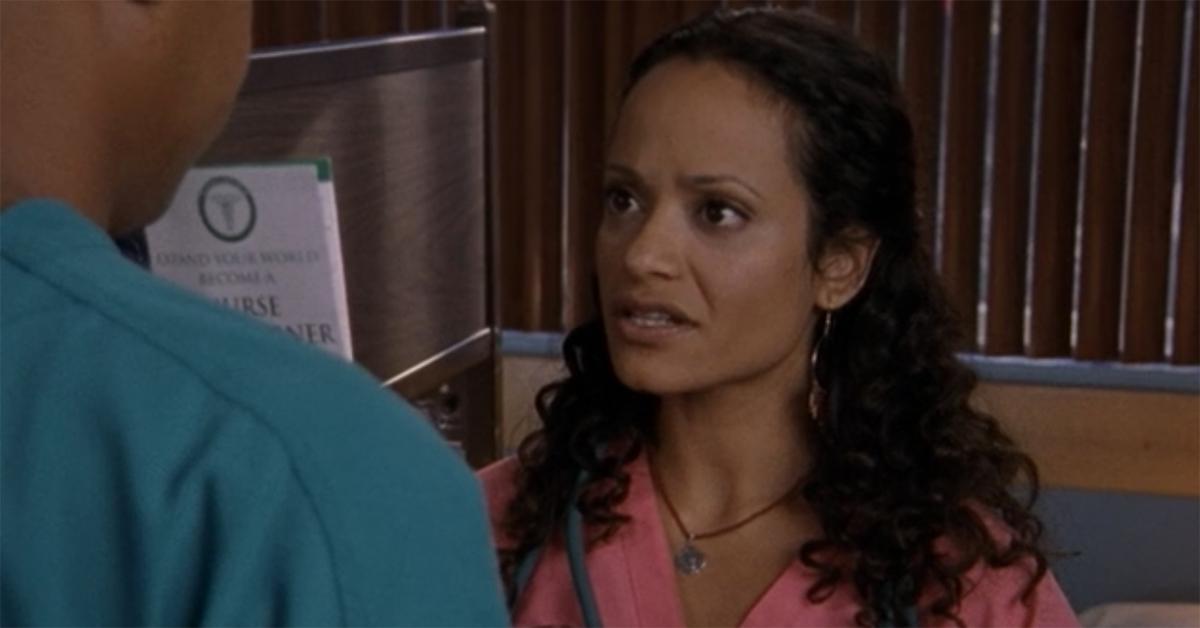 In Season 2, Episode 7, Turk gave his then-girlfriend Carla what is, arguably, the worst present of all-time: a brochure for a nurse practitioner's program (well, it was actually a bus pass to go along with the brochure), which he looked into for her after she complained that, as a nurse, she can't even write prescriptions for patients. Of course, she quickly has him eating his words after he says she's just a nurse — but not before secretly admitting to Dr. Cox that she was taking her chances on her relationship with Turk, not her career, even if the program came with a higher pay and, potentially, more freedom.
Article continues below advertisement
When She Went Out of Her Way to Let Kelso Grieve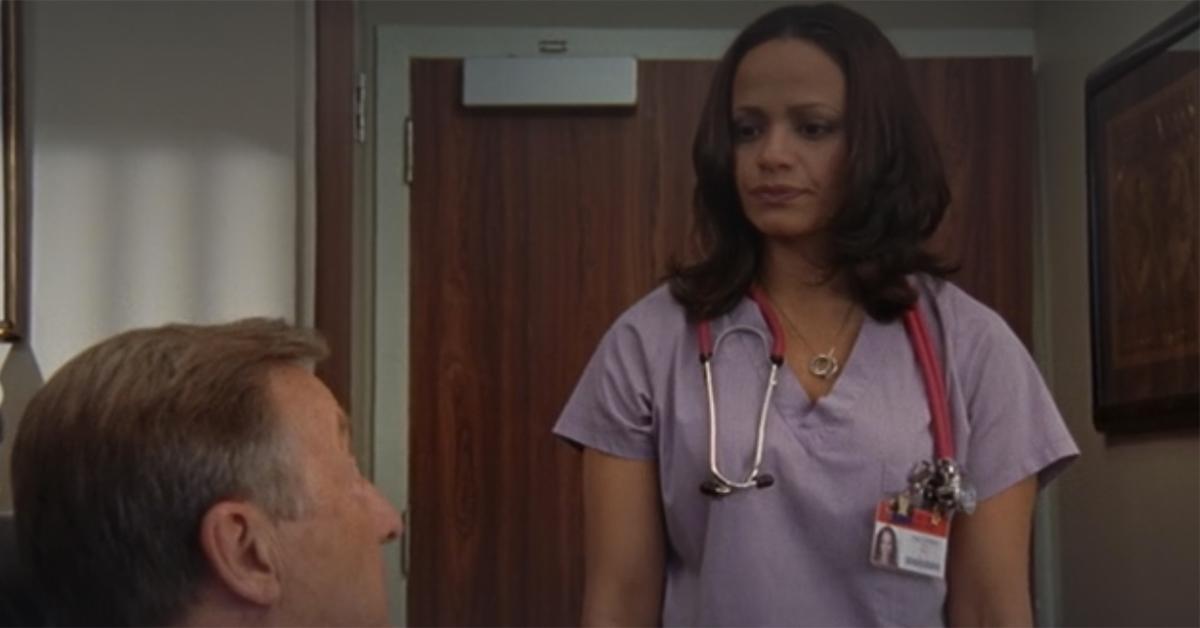 Sure, on the outside, Dr. Kelso is, at best, a tough-love boss; at worst, he's more like a serial misogynistic and, well, sort of a jerk. But underneath his tough facade, there is at least part of the Chief of Medicine that's kind and — dare we say — sensitive.
Take, for example, when his beloved pup Baxter dies in "My Chopped Liver" (Season 5, Episode 17); he calls Carla into his office early in the day and tells her the sad news and asks her to run interference for him so he can quietly grieve. Though she jokes at first, she not only helps her boss out, but she also learns that his job is a little harder, and a little less forgiving, than she initially realized.
Article continues below advertisement
When She Rallied the Hospital Staff for Dr. Cox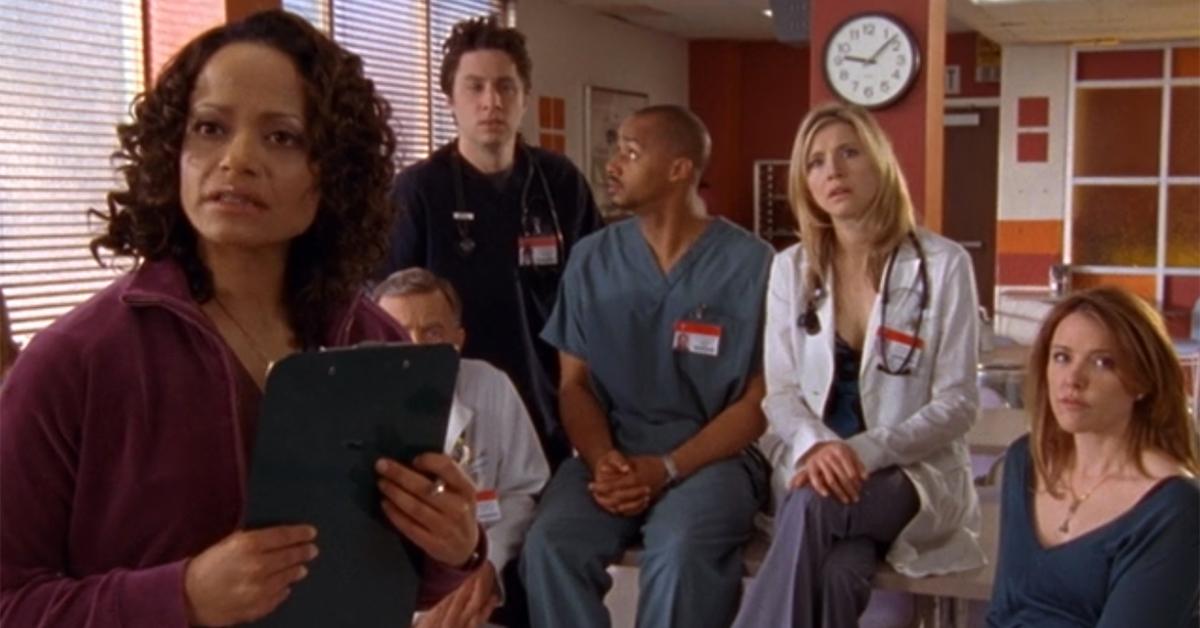 Okay, experiment time: Ask any Scrubs fan why they love Scrubs, and I would sincerely bet that they would bring up one of two story lines — either when Dr. Cox's brother-in-law dies, or when he loses all his patients because his donor gave all the transplant recipients rabies by accident. Both of these episodes encapsulate what makes Scrubs so special — its ability to combine light-hearted humor with the heavy, emotional realities of medicine.
In the aftermath of the latter — as seen in Season 5, Episode 21, "My Fallen Idol" — Carla makes a schedule, and has everyone come together for Dr. Cox, as he grieves the loss of his patients and struggles to accept his role in their deaths.
Article continues below advertisement
When She Reminded J.D. to Be Kinder to His Med Student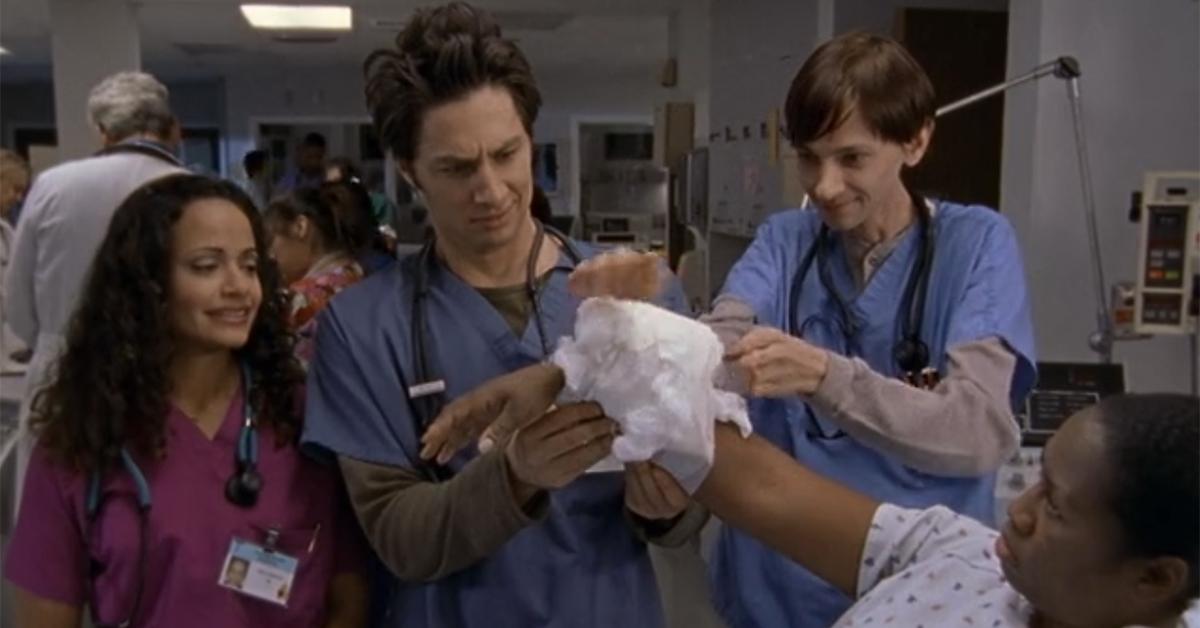 It was still early in the series (the 17th episode of the first season) when J.D. began to forget his humble, bumbling beginnings as "Bambi" when a med student came around to shadow him. Josh, the med student, struggled at first, and J.D. was ready to tell him to let go of his medical aspirations when Carla reminded him of his start (like Dr. Cox did for him, J.D. forces his student, Josh, to uneasily perform a procedure himself).
Article continues below advertisement
When She Was Willing to Be Vulnerable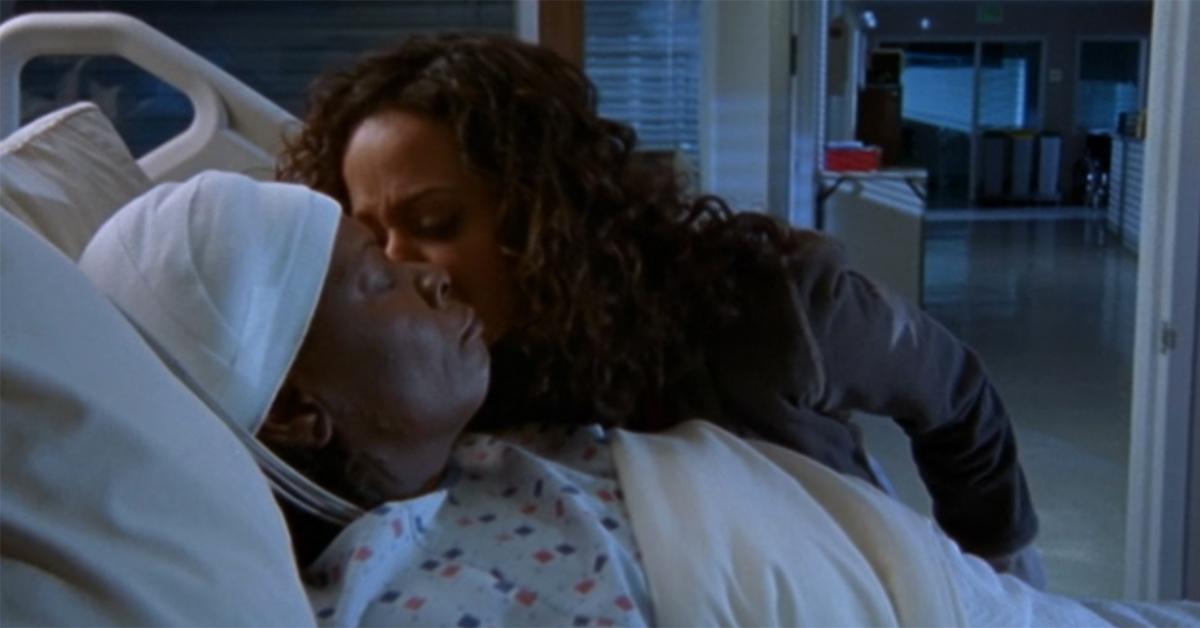 Judy Reyes' strongest performances as Carla Espinosa came when she was willing to open up and be vulnerable — even though the nurse is usually the strongest person around (in any sense of the word). One of her most powerful performances was in "My Long Goodbye" (Season 6, Episode 15), when she has to say goodbye to Laverne, her fellow nurse and closest confidante, who is on life support.
Another emotional moment came when she gave birth to her daughter Izzy (Season 6, Episode 2), when she admits she's scared to go through labor alone after learning she has to have a C-section.
Article continues below advertisement
When She Stopped at Nothing to Solve a Medical Mystery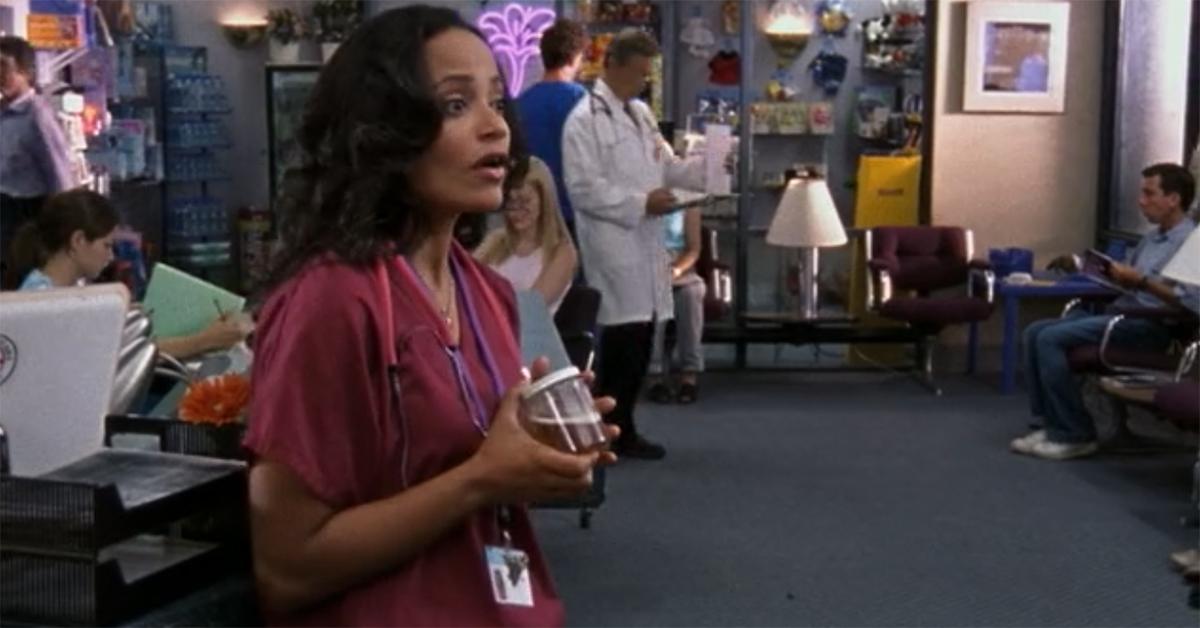 Sure, the hook is weird but compelling, nonetheless: In "My Journey" (Season 3, Episode 2), Carla finds an unlabeled urine sample and she stops at nothing to identify it. Eventually, through dedication driven by his apparent fear of Carla, The Janitor finds the label and Carla is able to get the patient to the lab. As J.D. explains in his narration, "I'm always happy when someone wins a battle. Because around here, you get your fair share of disappointment." So that means celebrating any victory — even one as simple as identifying mystery urine.
Article continues below advertisement
When She Went Above and Beyond for a Patient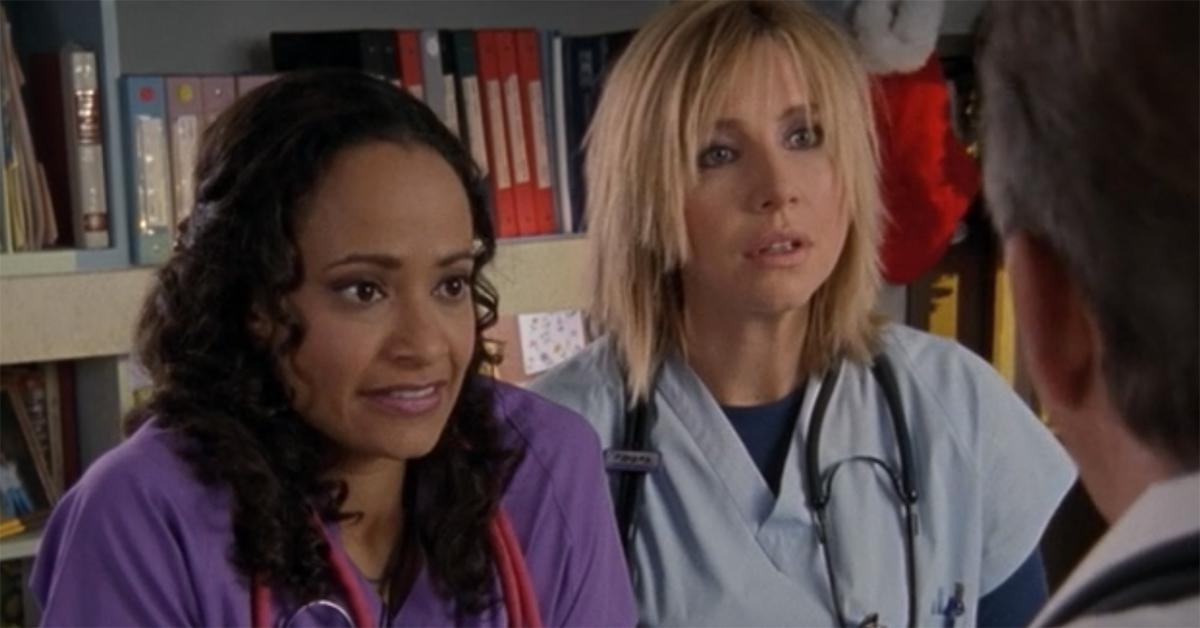 Carla's knowledge of medicine was plentiful, but her best moments were really the result of her compassion for her patients, and her willingness to go above and beyond to help those who are sick (or assist the doctors she's working with to do the same). In "My Rule of Thumb" (Season 3, Episode 10), she and Elliot team up to help a terminally ill patient fulfill a dying wish: to lose her virginity (this is accomplished, of course, with the help of Ted — an eager participant).
The best way to prevent contracting or spreading coronavirus is thorough hand washing and social distancing. If you feel you may be experiencing symptoms of coronavirus, which include persistent cough (usually dry), fever, shortness of breath, and fatigue, please call your doctor before going to get tested. For comprehensive resources and updates, visit the CDC website. If you are experiencing anxiety about the virus, seek out mental health support from your provider or visit NAMI.org.