Carlos Came to 'Ex on the Beach' to Win Allie Back, but He Has Some Explaining to Do
Carlos is on 'Ex on the Beach' to win back Allie and set the record straight about the cheating rumors that ended their relationship once before.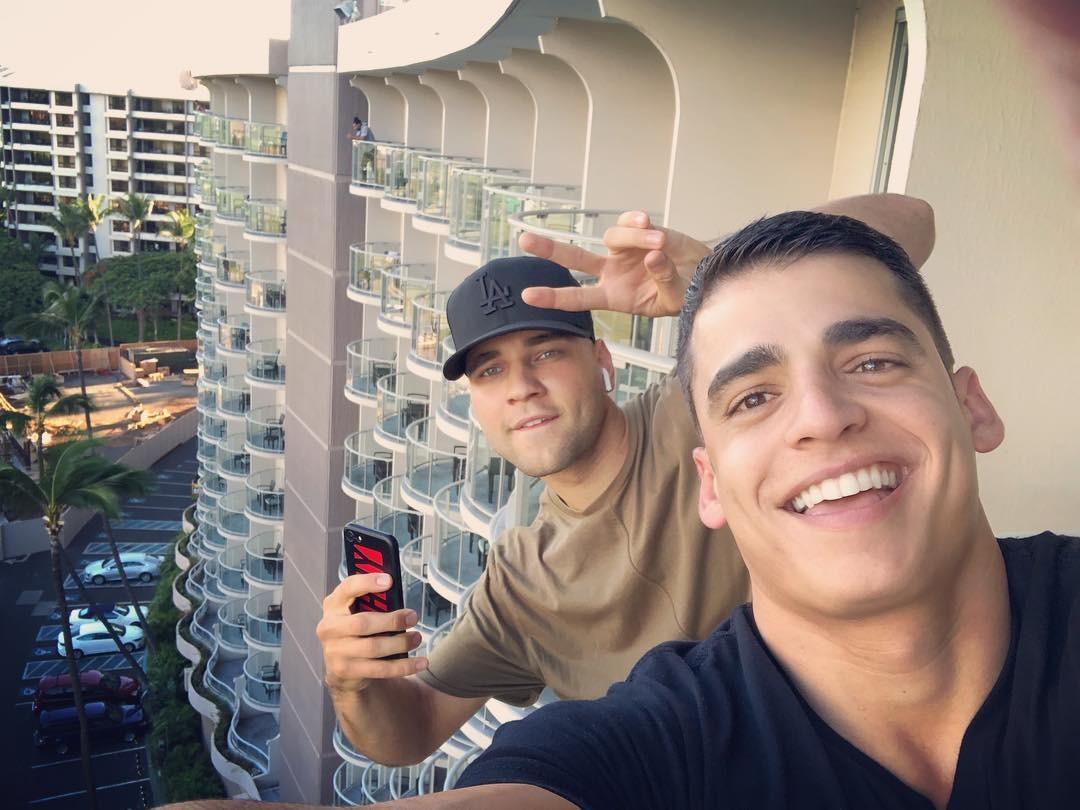 If things weren't complicated enough for Allie DiMeco on Ex on the Beach, her own ex, Carlos Chavez, was just thrown into the mix to ruin any budding romance she might have had with Niall Aslam. To be fair, Niall didn't even take their relationship seriously until he saw her slipping away, but for a little while, Allie and Niall seemed like they could be another Peak of Love connection.
Article continues below advertisement
Enter Carlos, who essentially swept Allie off her feet as soon as he swooped in to save her from Niall's mind games. The pair first got together on another reality dating show and this could be their chance to reignite the on-camera romance they once had. The drama is very real this season and just when Allie thought she might have found her "next," her ex is about to shake things up.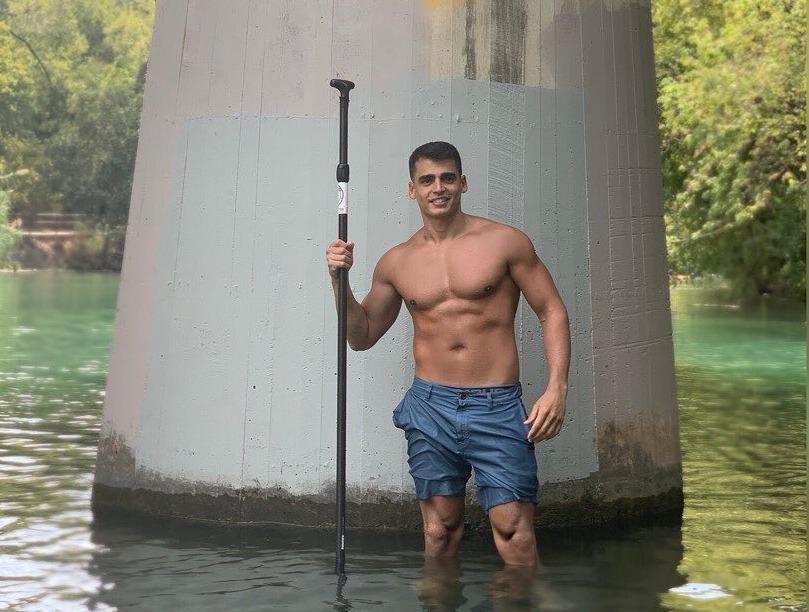 Article continues below advertisement
Who is Carlos on 'Ex on the Beach'?
When he's not romancing women on reality dating shows, Carlos is living his best life in Texas. He's an architect, so right off the bat he has a little more going for him than Niall and his charming but tired little jokes meant for the cameras. And despite coming across as more of a womanizer than anything else, Carlos' LinkedIn profile proves that he tries to stick around when possible.
He has been an architectural designer at Interplan Architects Inc. for almost three years and before that, he was a designer and project manager for a planning and construction firm in Houston for a few years. If he could put the kind of dedication he has for his career in his dating life, then he might not have to resort to reality TV. Though to be honest, he seems to enjoy being the focus of the camera whenever possible.
Article continues below advertisement
Carlos and Allie met on another reality show.
Before Ex on the Beach, Carlos's claim to fame was Temptation Island, where he met Allie. At the time of his casting, his Temptation Island bio said he was looking for someone to potentially spend the rest of his life with. Obviously that didn't happen, but he might have been the one to blame for that rather than the cast members on the show with him at the time.
Article continues below advertisement
Allie and Carlos met and fell for each other on the show, but once they went back home to try and pursue their relationship, sans cameras, Allie said Carlos cheated on her. Because that was clearly a non-negotiable for her, Allie ended things, which was what eventually brought her to Ex on the Beach.
Article continues below advertisement
He's a natural flirt in real life.
Although it doesn't look like he is dating anyone right now, Carlos's Instagram is full of selfies and not-so-candid photos of him with other women. He doesn't refer to any of them as anything more than "beautiful," but it's clear that Carlos is just a natural born flirt. Unfortunately, that doesn't bode well for his future with Allie. She could be willing to give him another chance, however, as things with Niall continue to go downhill.
Carlos is here to win back Allie.
There are a few key reasons exes have for agreeing to go on Ex on the Beach and one of those is the desire to rekindle a romance with the person in the cast who they once dated. Whether or not Allie was right about Carlos cheating on her after Temptation Island, Carlos came on the show to get to the bottom of their issues, assert his innocence, and win her back.
Article continues below advertisement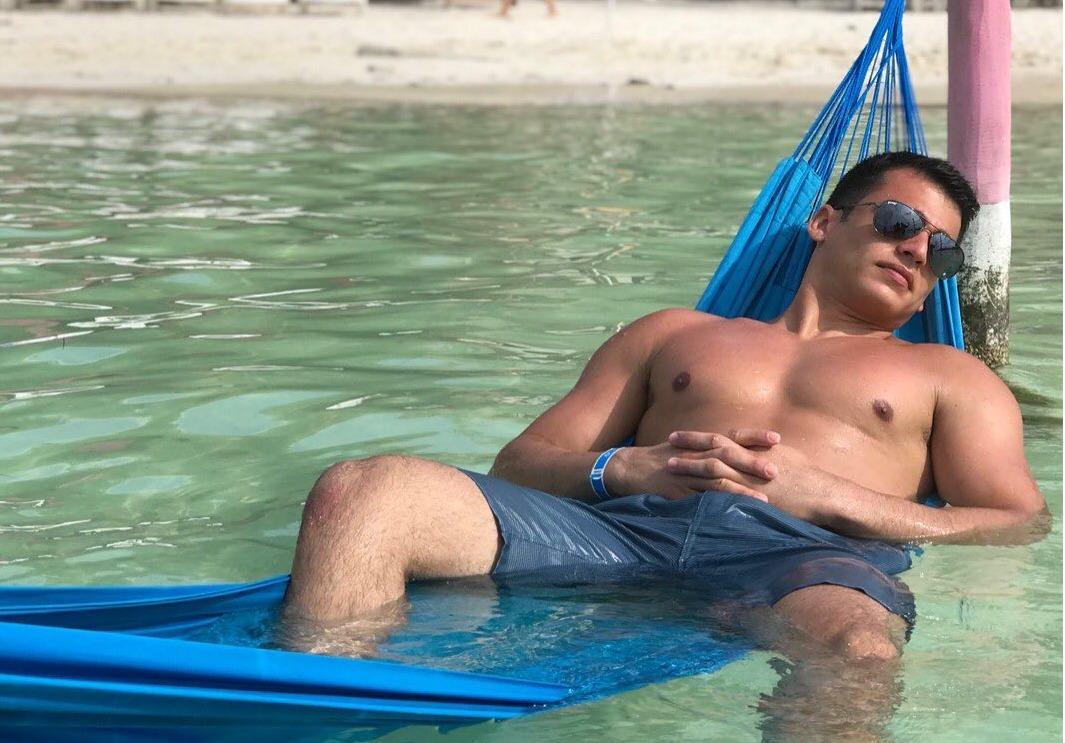 It's still hard to say whether or not Allie will be totally wooed by Carlos, especially since they have pre-existing issues. If they can work through their problems and the truth behind Carlos's potential infidelity, then his presence may not have been for nothing.
Watch Ex on the Beach On Thursdays at 9 p.m. ET on MTV.