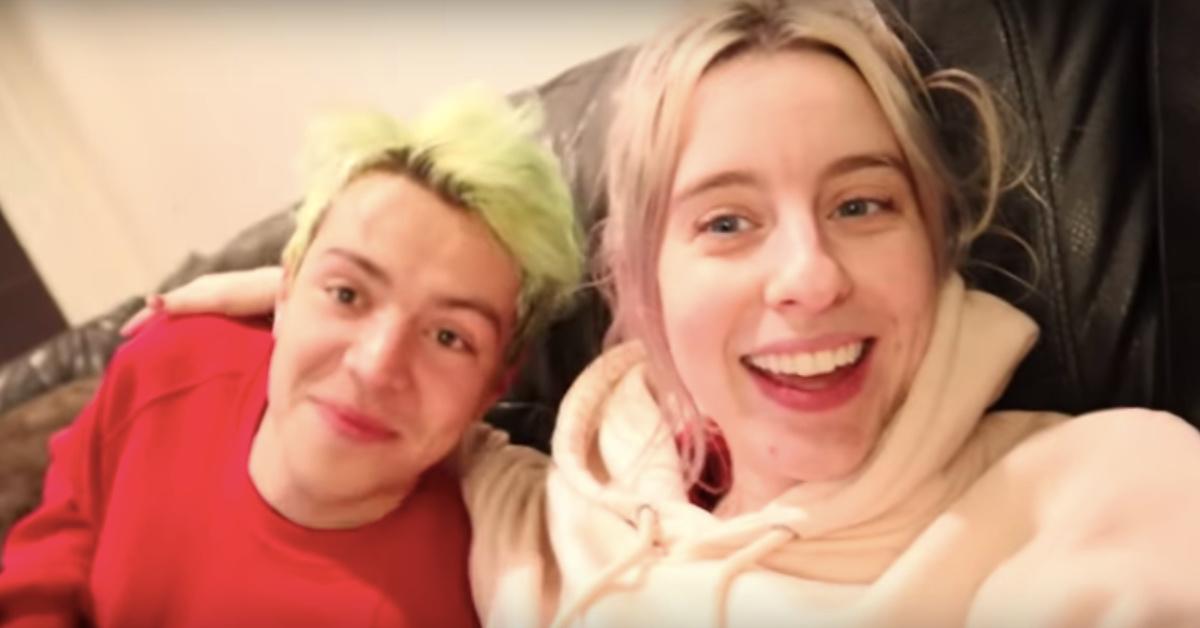 Surprise! Vlog Squad's Carly Incontro Is Quarantining With Her New Boyfriend
If you're one of Carly Incontro and Erin Gilfoy's 1.3 million YouTube subscribers, chances are you're probably reeling a little bit right now. That's because Carly just casually introduced that she sort of kind of has a new boyfriend named Nolan... and also that he's been living in her apartment for a week due to the COVID-19 pandemic. That's a lot to take in. Here's what we could find out about Carly Incontro and Nolan Feldpausch.
Article continues below advertisement
Carly Incontro first introduced Nolan Feldpausch to her YouTube followers on Tuesday, March 24.
In a video entitled "OUR DETAILED MORNING/NIGHT ROUTINES!!" Erin and Carly each filmed a segment about their morning and night routines during social distancing. The first few minutes of the video focused on Erin's routine: skincare, matcha, breakfast. Then we see Carly's morning routine: Wake up, lay in bed, make coffee with her green-haired new boyfriend.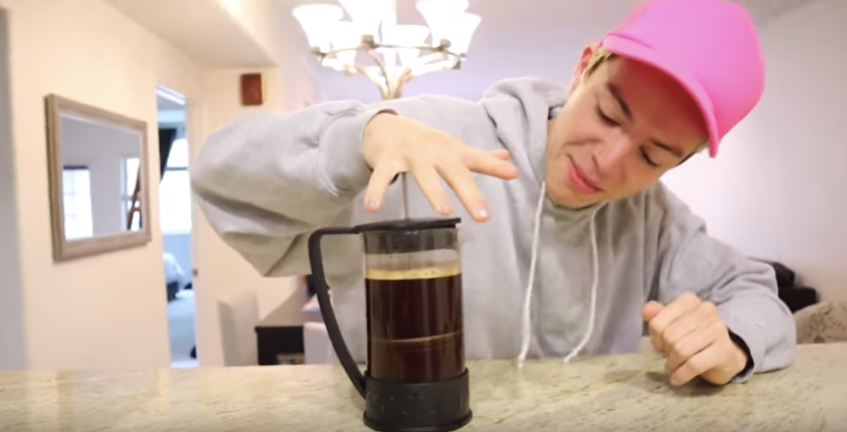 Article continues below advertisement
Wait, what? Carly has a new boyfriend?! It certainly seems that way. There's definitely a guy in the video, hanging out in Carly's home while self-isolation measures are in effect, making coffee in her french press. As we find out a bit later in the video (when we get to the nighttime routines), that's Nolan.
"So... I feel like I should explain something," Carly says in the video before turning the camera to Nolan, who's sitting next to her on the couch. "So this is Nolan. And it's just a very strange story." She explains that she had been posting clips of Nolan in her Instagram Stories and on TikTok and getting tons of comments from people asking who the random guy in her videos is.
Article continues below advertisement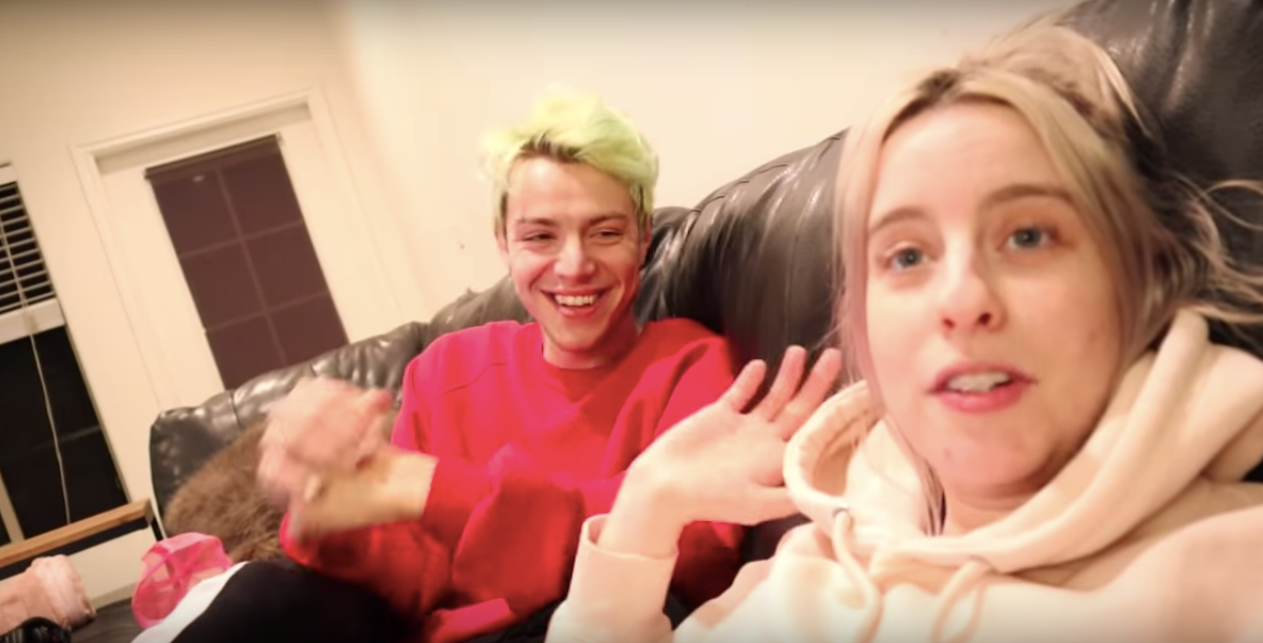 "Here's exactly what is happening. We met on a dating app a couple weeks ago," Carly said. "Yeah. We went on, like, a cute date, you know?" Nolan adds. "Yeah, we went on a date, then we hung out for a week, and then this quarantine thing happened and he's literally been at my apartment for over a week straight."
Article continues below advertisement
And that's pretty much that. We then get to see Erin's nighttime skincare routine, and Carly's transformation from day pajamas into night pajamas. The comment section of the video is actually pretty fantastic. "Ok so Carly meeting a guy right before the quarantine..... kinda genius?" one viewer wrote. "He's trapped indefinitely. Sooo new conspiracy theory, Carly created COVID-19."
"Nolan dude seems pretty cool," another wrote. "If Carly dyed her hair pink again they would be Cosmo and Wanda. Such a power couple." As far as we can tell, this is Carly's first relationship since she and Bruce Wiegner broke up in June of 2019.
Article continues below advertisement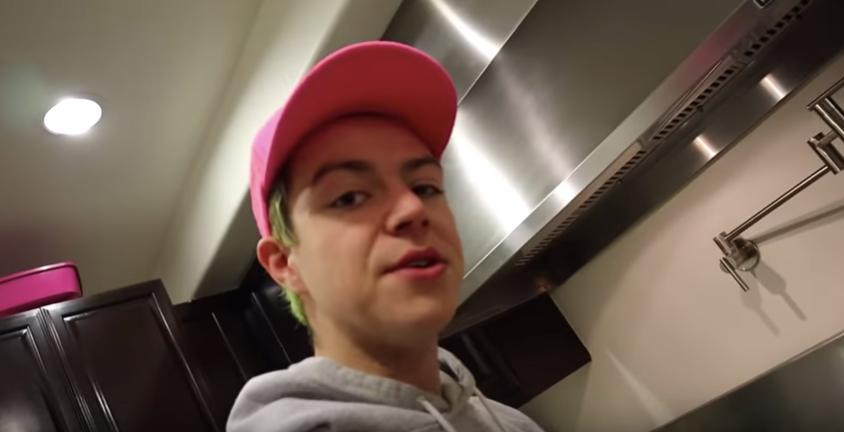 Now, it should be stated that Carly doesn't actually refer to Nolan as her boyfriend in the video. She just mentions that they met on a dating app and have been spending pretty much every moment together since then (partially because they have to, and partially, we assume, because they like each other).
Nolan still hasn't met Erin or any other members of the Vlog Squad, and he won't be able to for the foreseeable future as shelter-in-place orders remain in effect. Still, the chemistry between Nolan and Carly definitely seems great. Assuming they are officially dating at some point, they'll definitely have an amazing "how we met" story to tell people!